'One Day at a Time's' Gloria Calderón Kellett on being the boss and the Netflix numbers game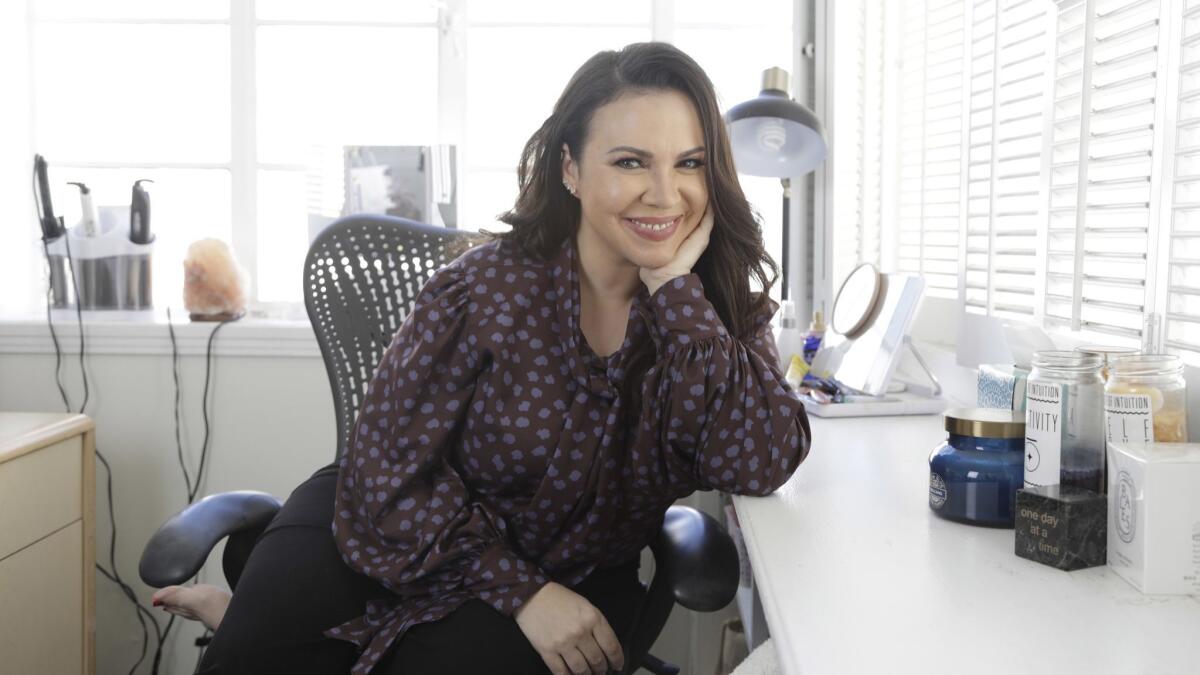 In this series, Running the Show, The Times speaks with showrunners of your favorite TV programs about breaking into Hollywood, being the boss and more challenges of the job.
There's no set schedule for when it might happen, but every so often, "One Day at a Time" co-showrunner Gloria Calderón Kellett pulls up Twitter on her phone, or whatever tech gadget is near, and starts talking business. The business of writing, that is.
Her impromptu Ask Me Anything social media blitzes prompt a flurry of questions: How do you pitch a TV pilot idea? How does one even go about getting an agent? Any tips for writing dialogue that doesn't sound cheesy?
Calderón Kellett may not have all the answers, but she's more than willing to offer suggestions: "I used to be the one who didn't know what the hell I was doing," she says inside her office on the Sony lot in Culver City.
Before she took the helm of Netflix's reboot of Norman Lear's classic sitcom — now with a Cuban American family at its center that allows her to draw inspiration from her own family — Calderón Kellett spent her early years in Hollywood as a frustrated actress weary of the Latina stereotypes (the girlfriend or sister of gang members, she says).
"I got to a point where I was, like, 'What am I doing?' " Calderón Kellett says. "This is not the narrative I want to tell." So she got to writing the narratives she did want to see told.
She'd spend hours at the Museum of Television & Radio, now the Paley Center, to watch old TV shows and teach herself how to write for TV. She cut her teeth writing and directing plays while also steadily building her TV résumé. She's worked on shows such as "How I Met Your Mother," "Rules of Engagement," "Devious Maids" and "iZombie."
The reboot of "One Day at a Time," which boasts a cast that includes Justina Machado and Rita Moreno, is the first series in which Calderón Kellett serves as an executive producer and a co-showrunner, alongside veteran TV writer-producer Mike Royce. The critically acclaimed series, praised for its handling of topical subjects and timely social issues, launched its third season last month.
In addition to guiding this season's creative journey, Calderón Kellett also directed two episodes and appeared in the show as Nicole, a lookalike to Machado's Penelope who is the new love interest for Victor (James Martinez).
On Cameron Crowe's career advice
"When I came back from grad school [at Goldsmiths, University of London], I put the word out. I was working at Houston's in Century City, which doesn't exist anymore, and I put the word out that I wanted to work for a writer. Chris Hanada, who I'd gone to Loyola with, worked for [the production company] Cruise/Wagner. And he knew Cameron [Crowe] was looking for a second assistant. I didn't even know people had two assistants.
"I worked on the post-production of 'Vanilla Sky' in Santa Monica. After that, I worked out of [Crowe's] house. He would leave me a list of stuff to do every morning. He would be writing all night, and I barely saw him. He wouldn't care the order in which I got the list done. So I could audition. I could go write. I could go to the Paley Center in between running errands for him.
"One day, he was like, 'What do you want to do?' I told him I wanted to be a screenwriter. He was, like, 'Well, you write these plays; these monologues. Have you ever thought about TV writing? Maybe you should write a spec.'
"I had no idea what that was. He was, like, 'You write an episode to an already existing show.' … He's such a wonderful, wonderful man and showed me work-life balance. He was just always so supportive."
On her first writers' room experience
"I was really stunned that there were so many dudes. I didn't think it was mostly, like, 50-year-old white guys that write everything. I really was shocked. There was a woman on staff [for "Quintuplets" on Fox] who was so kind to me, and I will never forget her kindness. We were not allowed to sit next to each other. They literally pulled me aside, and said, 'You can't sit next to her.'
"Pretty quickly, you realize: What do I think is good and productive? What do I think that is not? I think everybody on staff thinks that, whether or not they communicate it. Very quickly, I realized I wanted to be the boss, and I'd have to figure out a journey there. It took me 12 years, but it happened, eventually. It was rough. It was rough."
Being a person of color in a writers' room
"It's tricky, because everybody makes fun of everybody. There's no sacred cow. [But] when you're the only person of color in a room and you're being made fun of, it feels different. Me turning in a script, and them going, 'I hope this doesn't have salsa stains all over it' — that feels different because there's no other person of color that they're saying that to. Look, to be fair, there would be guys that would come in and be, like, 'Hey, I made that one joke about you being my maid. That's cool, right?' I'd be, like, 'Yeah. Totally cool, man.'
"I'd feel complacent, because I didn't want to be the one where they're, like, 'Well, we tried to hire the Latina, and she was so sensitive.' I felt like I had to put up with it so that they would think we're cool to have in a room. At the time, that's what I felt I had to do."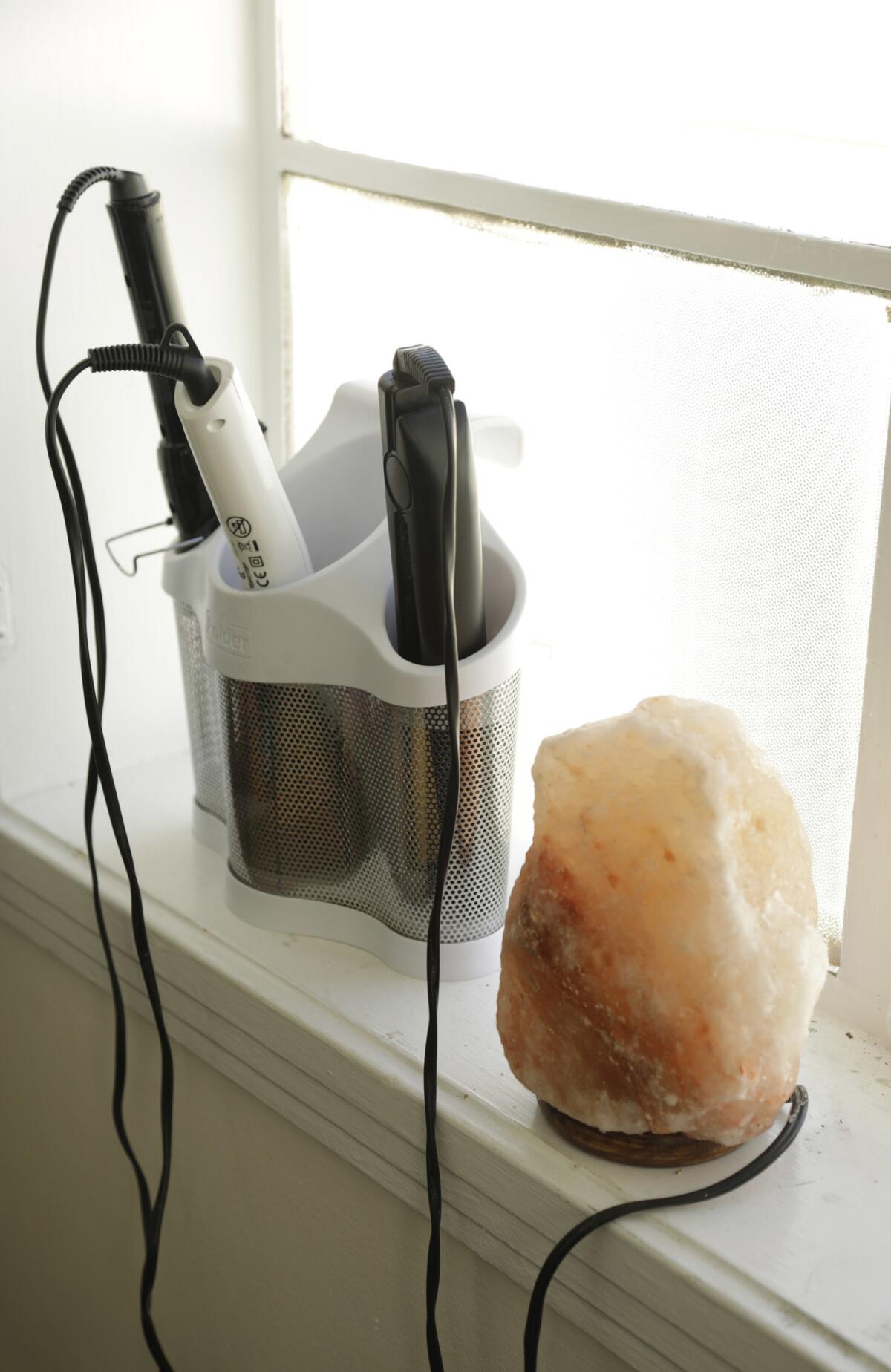 On show [taping] night, I always do an hour of solo glam. It calms me. I do my makeup, do my hair.
— Gloria Calderón Kellett, co-showrunner of Netflix's "One Day at a Time"
On finding ways to mentor
"It's really hard. Because I'm a mom and a wife and a daughter, and I have my family that I need to spend time with — for my own sanity and for theirs. Every year, I try to find new ways to do it. I used to teach at Loyola Marymount University — and a lot of people that I've hired have been former students of mine. But I haven't been able to teach in a few years because there's just been no time.
"Now I do a couple of phone calls a week, and I'll talk to people as I'm heading to work or as I'm driving home. I'll try to do little two-hour, three-hour camps. I just did one at the Writers Guild last week. We'll do panels and things here and there; when I can have a moment, I try to fit that in.
"But it occurred to me, I've been doing these Twitter threads and people have responded so positively to them. And people are, like: Where can I take a class? I felt a call to do some sort of master class. Shonda [Rhimes] does a master class, but some people can't afford it. So I reached out on Twitter and said, 'Hey, if anybody wants to sponsor, I don't need to get paid, but it has to be free for anybody who wants to watch it.' NALIP [National Assn. of Latino Independent Producers] and [Buzzfeed's] Pero Like reached out, so I'm going to be doing a master class on television writing so that anybody who has questions can watch for free."
Navigating Netflix's ratings guessing game
"I had a really lovely meeting with Netflix [executives], and they talked about how much they loved the show and the underrepresented audiences it represents and about how the Twitter love is there for the show but that it's not in line with the amount of viewership they would need for the cost. Whatever cost-benefit analysis they have, they just need more viewers in order to make it something they would consider. They made it clear that numbers aren't everything, but they are a business. I get that. I just figured — I don't know what I don't know, but I do know that we need more viewers, so I will do what I did last year and let our audience know what little I know, which is more people need to watch.
"If anything, I was hoping for people who already know about the show, and love it, to either finish it sooner than they would, because obviously Netflix is going to make a decision before some people might finish the show; or if there are people who haven't checked it out, but are curious, now is the time; or people who loved it and already finished it, to tell friends and family. Let's do it.
"I mean, I'm telling my Uber drivers. I'm at the grocery store asking people if they have Netflix — I'm not kidding. Of course, it's very frustrating not knowing the numbers. This is the part that's interesting. Making stuff for a network, you have this other thing, which is constant notes. Whereas, Netflix allows us to make the show we want to make. It is so liberating and freeing from a creative standpoint.
"The numbers is the one place where it's very frustrating. Because you just don't know what you don't know. You are in this black hole. It's radio silent until the decision."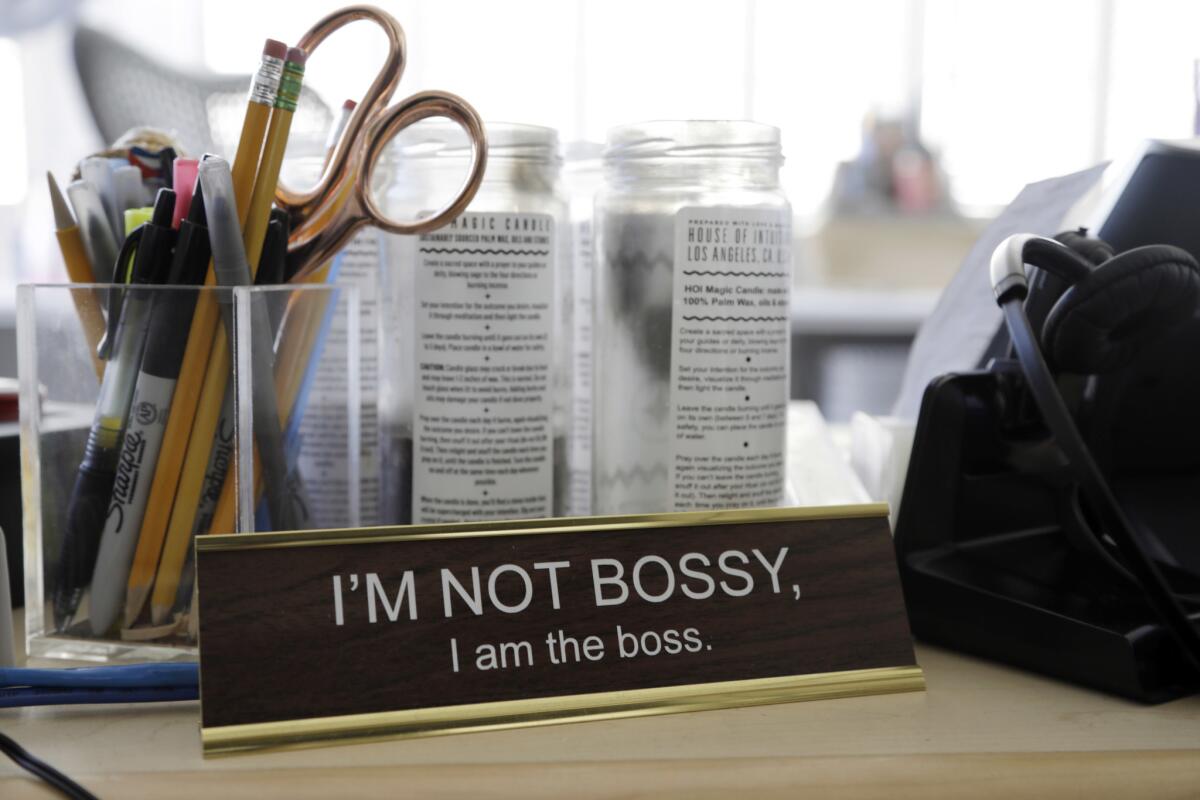 Pushing for gender parity
"We have the ReFrame stamp that basically means we are a gender-equitable production. There are, like, 60 shows out of 400 that are equitable for women, and 'One Day at a Time' is one of them.
"It's hard, yeah. You have to look, and you have to do special asks with agencies. You have to say, 'Only submit female directors.' You have to say that so those are the only submissions you get. You have to search, and you have to give people a shot. Sometimes we've given people a shot, and it hasn't worked, and so they haven't come back. And that's OK. But it's still worth doing.
"A lot of people don't want to do it because it's a pain in the butt and it's so much easier to have one director direct all the episodes. But it changes the game in such a positive way. I am a woman of color; parity and equity is important to me because it affects me directly.
"I think in order to really change Hollywood, we need to talk to the white men who are running shows. Because I get it. I know guys this year who are in their 50s, who have gotten their first show and they're the boss — this is their shot, they've been working 20, 30 years to get this show. They want to crush it; they want to get the best staff, the best directors, the best everything. To ask them, in that very tenuous moment to hire women and people of color and give people shots, it's hard for them.
"We need to recognize it's hard. And we need to make it easier. I think the way to make it easier for them is by showing excellence. We have 100% on Rotten Tomatoes for our episodes that are directed by women and that are written by women and people of color — want to use some of our people?"
Bonus: The showrunner's essential
Flat irons and curling wands: "On show [taping] night, I always do an hour of solo glam. It calms me. I do my makeup, do my hair."
Twitter: @villarrealy
Get our L.A. Goes Out newsletter, with the week's best events, to help you explore and experience our city.
You may occasionally receive promotional content from the Los Angeles Times.