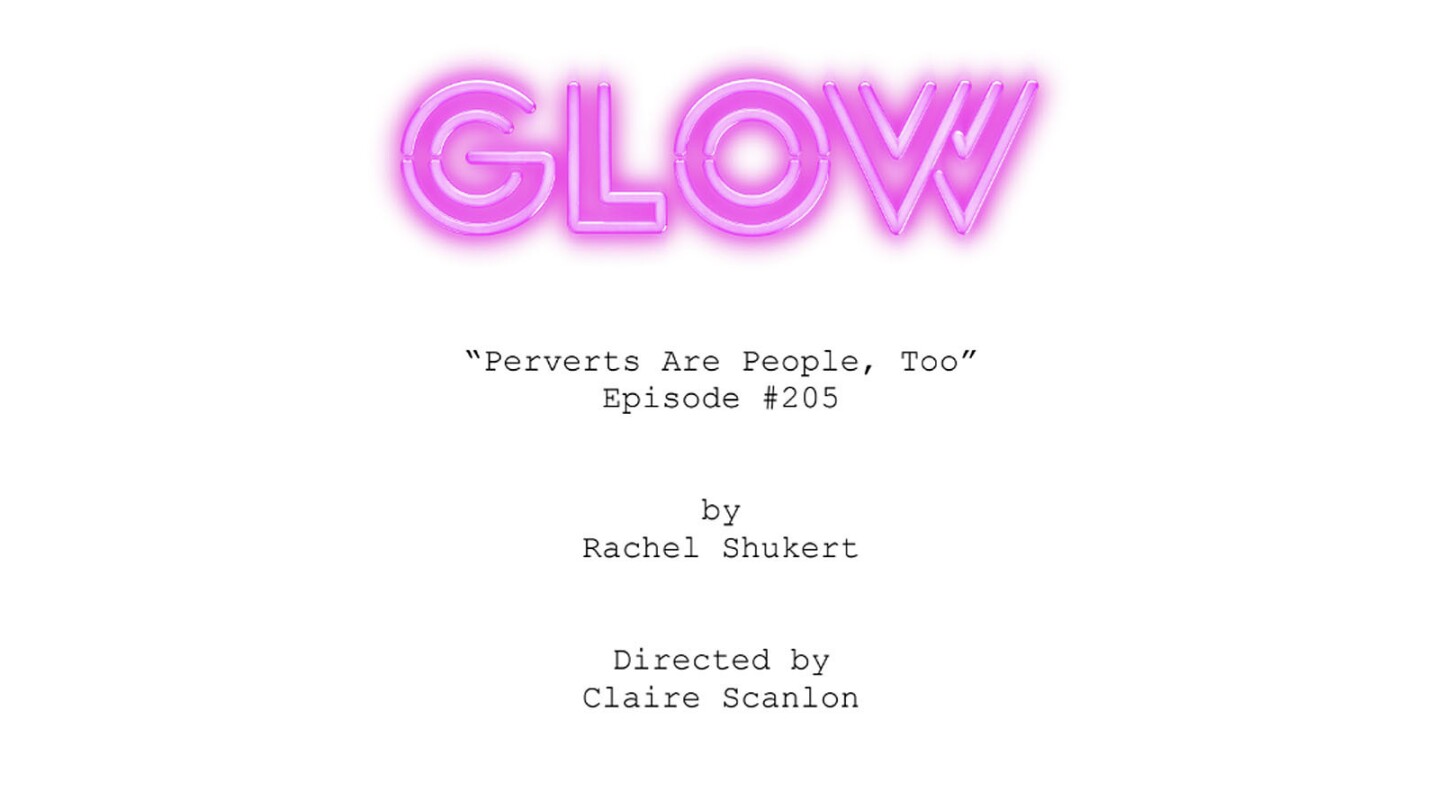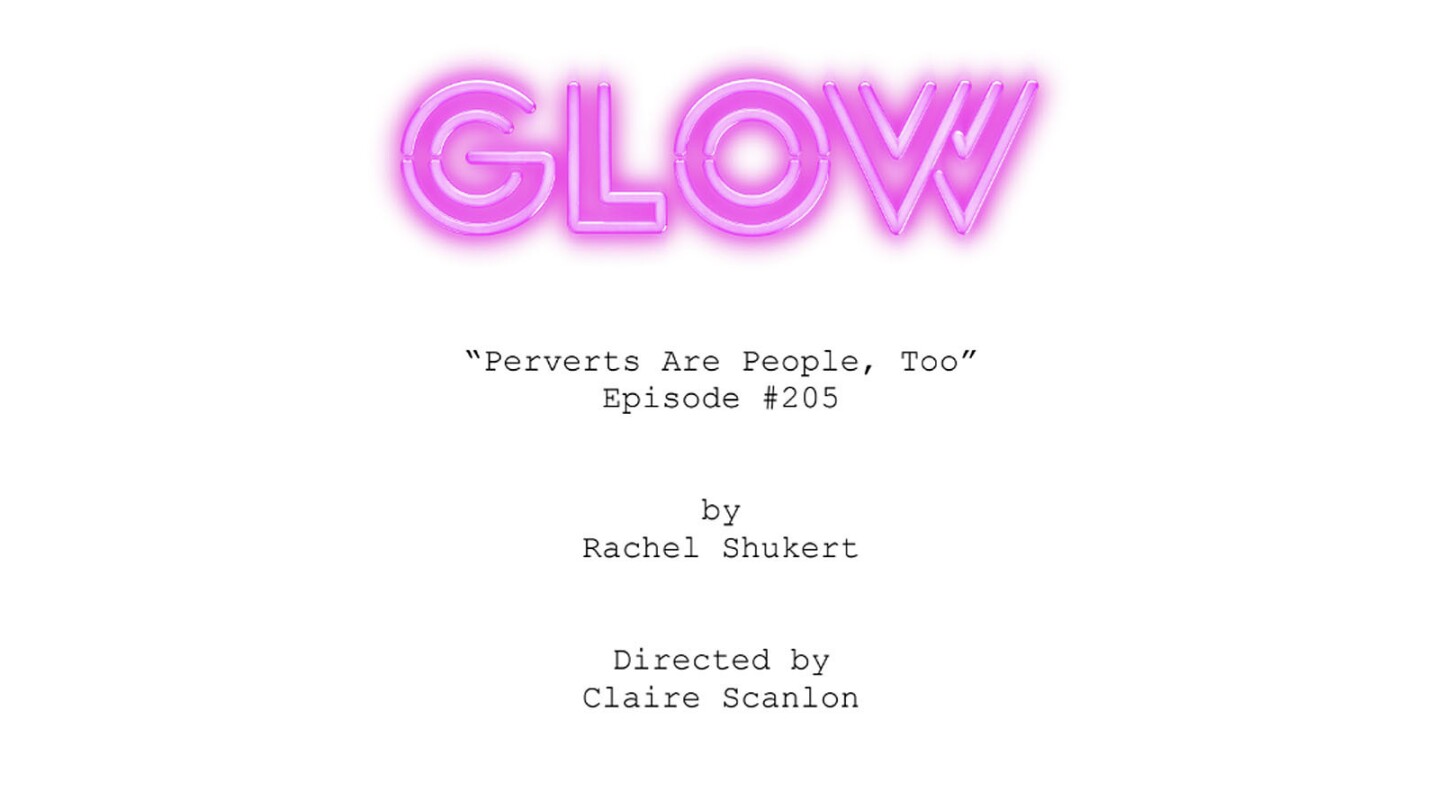 LANGUAGE WARNING: The pages from this script are presented in their unedited form and contain graphic language and sexual references.
The "GLOW" writers room consists of creators Liz Flahive and Carly Mensch, executive producer Jenji Kohan, and staff writers Tara Herrmann, Nick Jones, Sascha Rothchild, Kim Rosenstock, Rachel Shukert, Marquita J. Robinson.
(Netflix )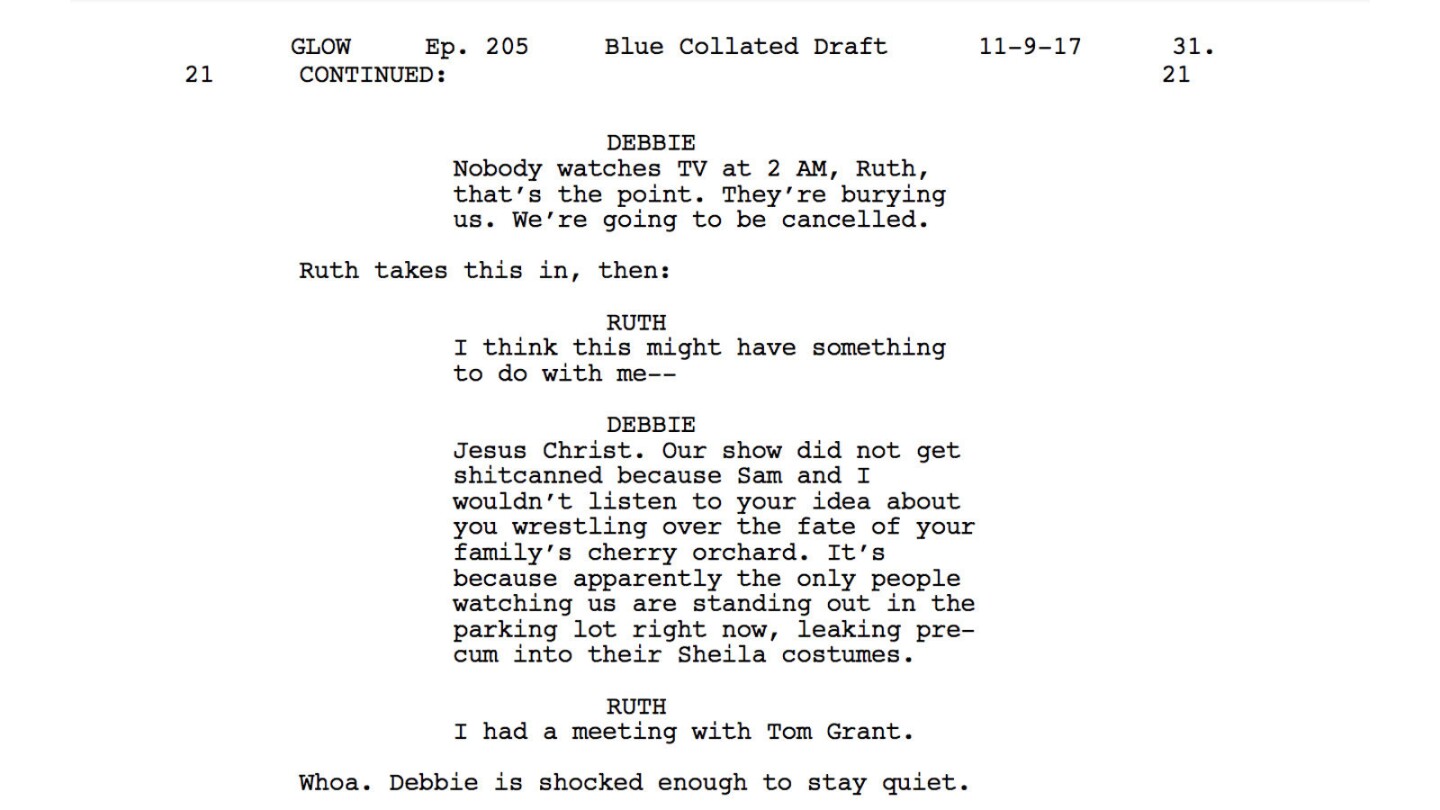 This moment in the episode involves Ruth (Alison Brie) confiding in Debbie (Betty Gilpin) about her hotel room encounter with TV executive Tom Grant.
(Netflix)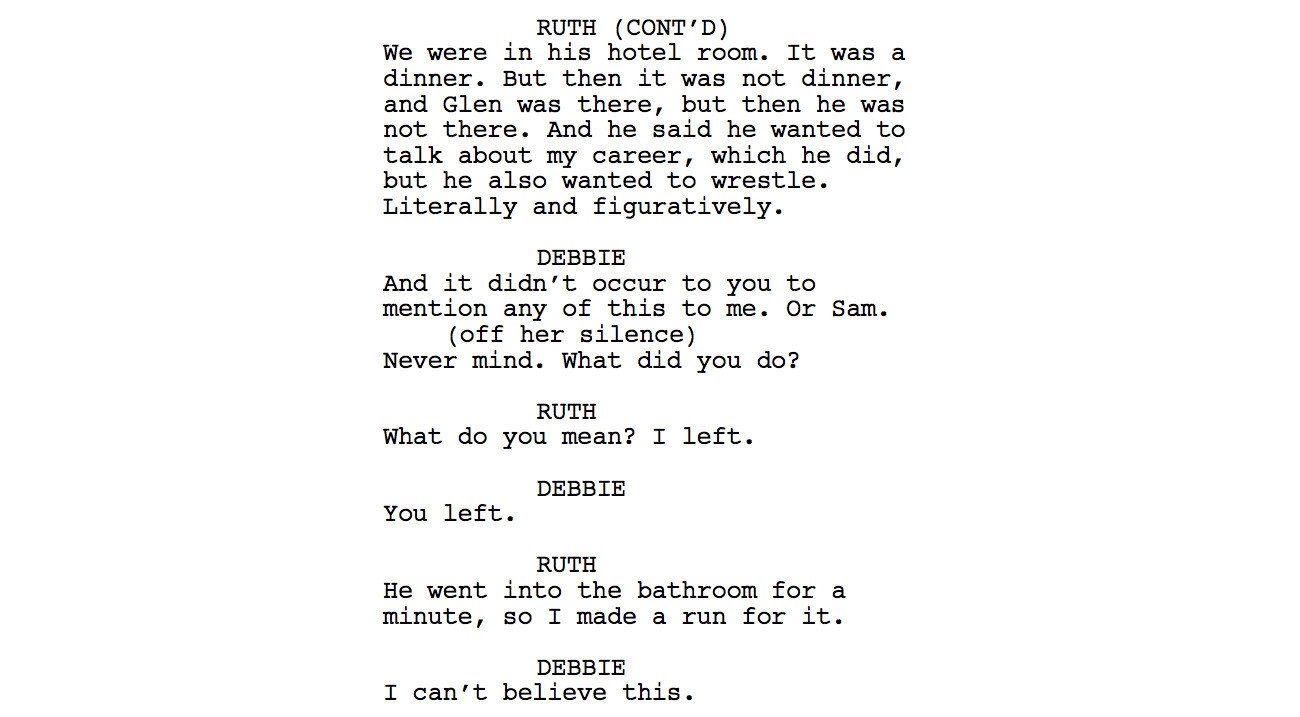 And Debbie's reaction is not what Ruth expected.
(Netflix )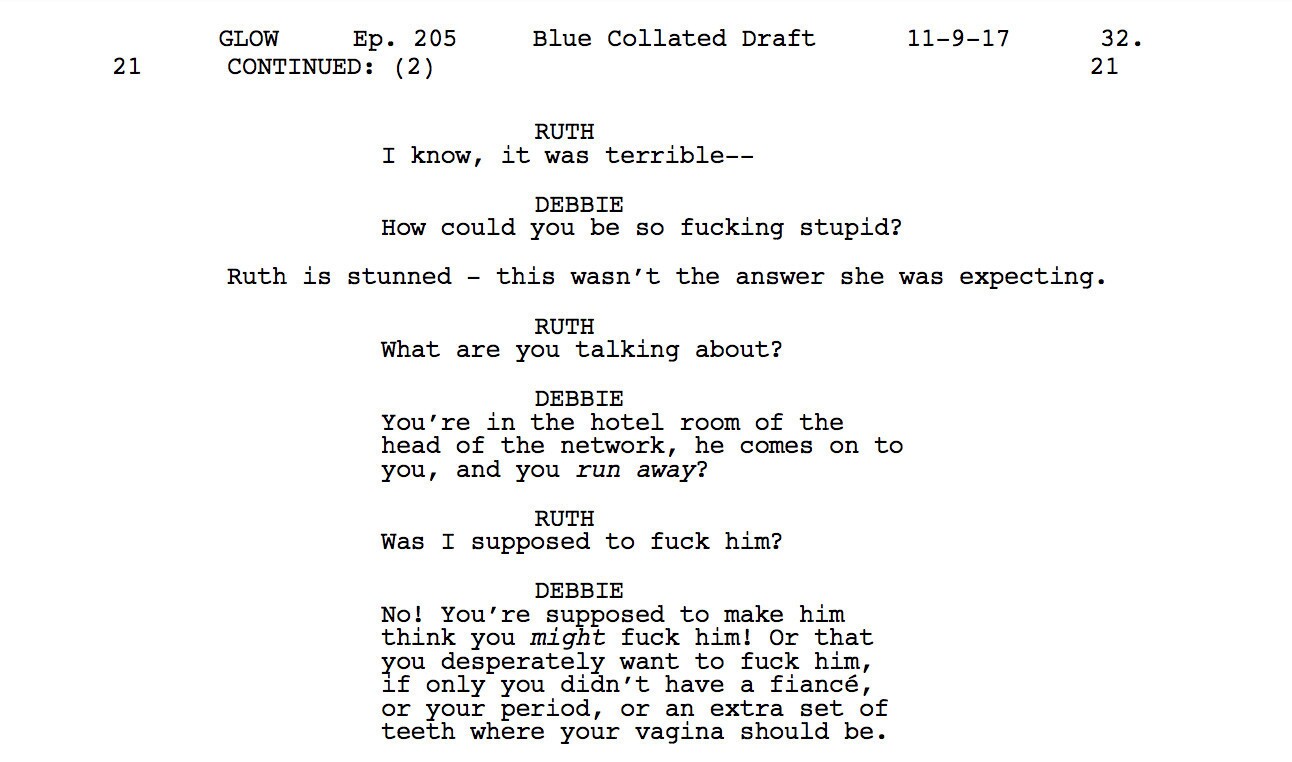 "You get the sense that Debbie's been in this situation a million times too," said Rachel Shukert, who wrote the episode. "The pain of it is so raw, and I feel like it felt very of its time. This idea of 'you had a greater purpose, and this was not that big of a deal to play the game.' It's just very heartbreaking."
(Netflix )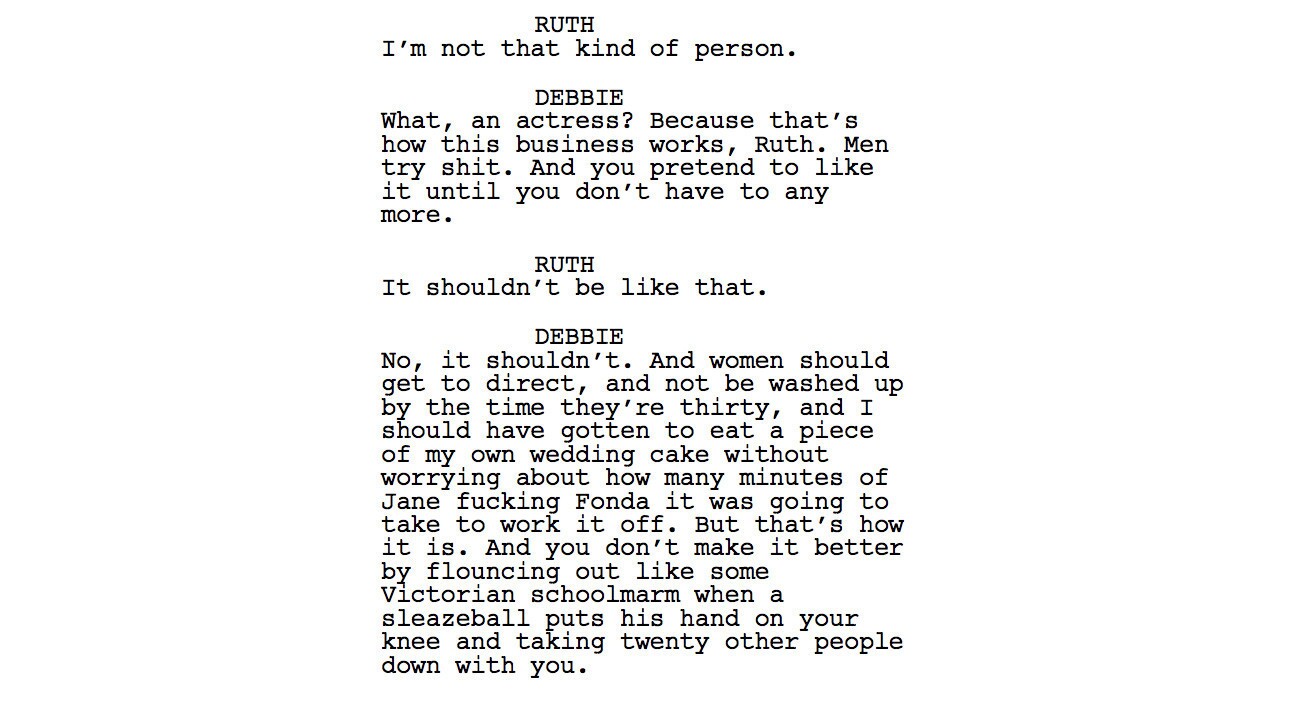 Shukert said this moment of Debbie's dialogue came easily. "I felt like I was externalizing an internal conversation that I've had many times--one that I think most women have.There's a real internal debate in feminism right now: 'Do I follow the path of least reisistance and get what I want? Is that feminism? Or do I stomp my feet and stick up for myself and maybe it ruins all this stuff for all the other people?' It's a storied question and I think nobody can really answer it for you."
(Netflix )

Shukert said the scene proved to be an emotional moment on the set. "Everyone was crying," she said. "Ali and Betty got into it in such a beautiful, incredible way. You could just feel the weight of their own experiences in that moment."
(Netflix )