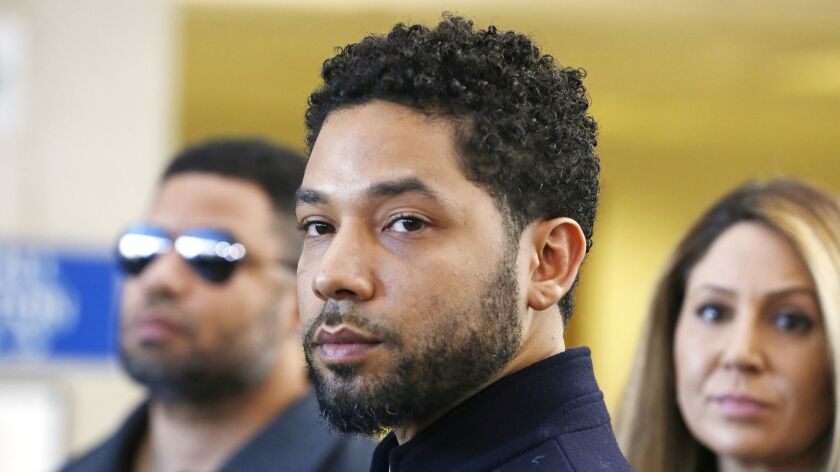 The music drama "Empire" is coming back for a sixth season, according to a statement released today by Fox, but Jussie Smollett will not — at least not this season.
The actor, who in January filed a police report in Chicago that claimed he was the victim of a racist and homophobic attack, was later charged with a 16-count indictment for allegedly falsifying that report before all charges were dropped in March. The city of Chicago has subsequently sued Smollett to cover the costs of his investigation.
While all other members of a cast that includes Terrence Howard and Taraji P. Henson will return, along with planned guest stars such as Ty Dolla Sign and Wood Harris, Smollett's character Jamal most likely will not.
Fox has retained an option for the actor to again appear on the show further down the road, should the producers desire.
"'Empire' continues to break barriers with its emotionally powerful storytelling, and it remains a core part of the Fox legacy," said Michael Thorn, president of Fox Entertainment. "We know there are so many more stories to tell, and we can't wait to see what they have in store for Season 6."
The fifth season of "Empire" is already in progress.
Follow me over here @chrisbarton.
---