Not since "To Kill a Mockingbird's" Atticus Finch have bespectacled defense attorneys inspired such passion.
Jerome "Jerry" Buting, 59, and Dean Strang, 55, may have lost their case defending accused murderer Steven Avery, as chronicled on the Netflix docuseries "Making a Murderer," but they won the public's affection for their impassioned, dedicated argument.
The pair are now continuing the discussion about America's legal system with "A Conversation on Justice," a cross-country speaking tour that comes to the Theatre at Ace Hotel on Sunday. Strang and Buting will address the Avery case and criminal justice, as well as answer audience questions. A portion of their fees will go to national and local justice organizations.
Like us on Facebook to watch exclusive live video chats with TV stars from your favorite shows>>
While both continue practicing law in Wisconsin, Buting recently signed a deal with HarperCollins to write a book about the legal system and Strang will host a TV series examining flaws in noted court cases. The attorneys talked by phone from Wisconsin about "Making a Murderer," justice, and their surprising emergence as sex symbols.
How painful is it to relive losing the trial every night?
Strang: Nowhere near as painful as what Steven Avery is experiencing. It's a reasonable sort of discomfort to bear given that we have an opportunity almost no lawyers ever get, which is to speak about systemic weaknesses in our criminal justice system and have relatively large numbers of people willing to listen.
Buting: It's not fun to relive it. It's probably harder watching the actual documentary than it is going around talking about it because watching it, you're really put back in that moment.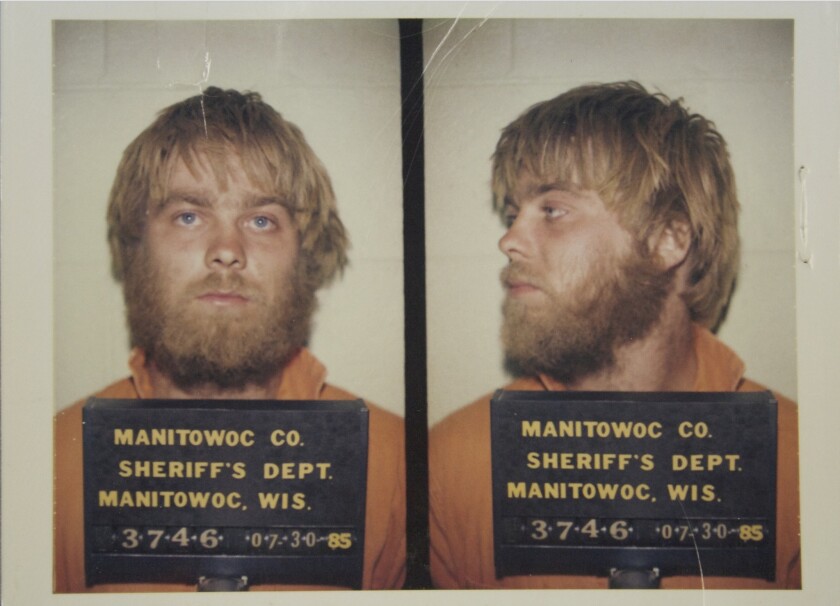 In hindsight, is there anything you would have done differently in that courtroom?
Buting: Any time you lose a case you're always second-guessing yourself. I can't say there's any one thing. There are a number of small things. Whether they would have made any difference at all given the overriding problem we had, which was the prejudicial pre-trial publicity from the DA's press conferences, and the inability to point the finger at anybody else who could be a suspect.... Those two problems were really insurmountable.
Do you think "Making a Murderer" would have resonated as much if Avery was of a different an ethnicity other than Caucasian?
Strang: No. My hunch is part of the reason this has gained such widespread viewing is it was set in a rural place with kind of an "American Gothic" quality to it, and the people involved are of European descent, which I think potentially makes it more accessible or makes it resonate more with a majority of people in this country. I hope I'm wrong about all of that.
The U.S. has the highest rate of incarceration per capita in the world. Why?
Strang: We also have the longest sentences in Western democracies. My own view and suspicion is that the heterogeneity of the society has something important to do with that because you're always defining some[one] as the other and it's easier to incarcerate the other.... Even more important is we live in a country that … can afford to lock people up in a sort of futile effort to feel safe.
Buting: We have our priorities messed up as a society and a lot of that, frankly, is the fault of politicians who try and out-tough each other on criminal [issues] and scare people into thinking that we need to lock these people up and throw out the key. Except they're getting out, most of them, after very long sentences with the likelihood of their returning to a criminal lifestyle much higher than if we had dealt [with them] at the front end before they ever went to prison to try and rehabilitate them.
What's the most important thing the average citizen can do to make the justice system fairer?
Strang: When you get summoned as a juror, treat it like a duty welcomed and embraced and do it honestly. If you live in a state that elects judges, get involved in judicial elections and don't get suckered in by tough-on-crime canards and easy rhetoric.
What law would you eliminate to make the justice system more equitable?
Buting: Mandatory minimums would be first on my list. They're totally unjustified and they really pigeonhole everyone into the same box, even though the crime and the person can be completely different.
What is California doing right when it comes to justice?
Strang: California is a good example of a state that is rolling back [the three-strikes law] that is beginning to de-institutionalize some people who have been serving long sentences and don't belong in prison. We are beginning to see some progress in at least blunting some of the sharper and uglier edges of criminal justice and California is a good example of that.
You've inspired such Twitter accounts as Dreamy Dean Strang and Sexy Jerry Buting. There was even a line of Valentine's Day cards featuring you. Can you make any sense of that?
Buting: That part of it was probably the biggest surprise to both of us. I can see the interest in us as good, ethical, impassioned defense attorneys, but then when we became sex symbols, that one came out of left field.
MORE FROM TELEVISION
What's old is new: MTV plots a major return to music
In Season 6 'Game of Thrones' goes off-book but, as always, keeps us guessing
Colbert, Corden and Kimmel fill late night with remembrances of Prince
---