Overrated/Underrated: The unstoppable 'Carpool Karaoke,' and consider 'Hey There, Delilah' a warning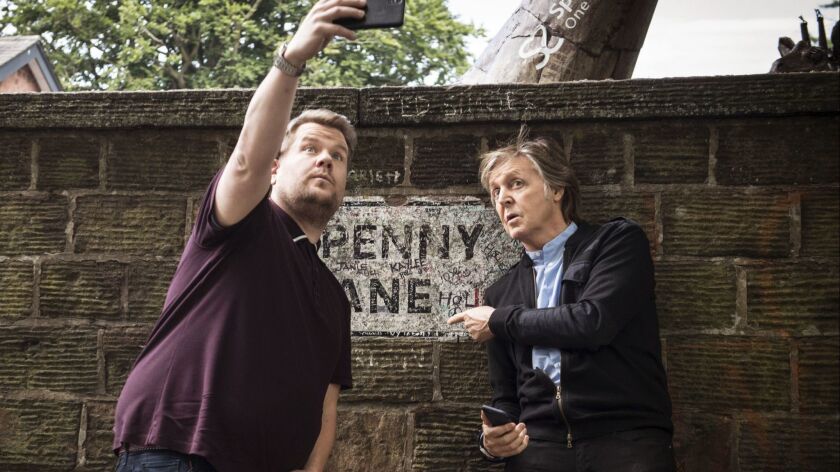 UNDERRATED
The Rob Dixon Trio's 'Coast to Crossroads': An Indianapolis-based saxophonist, Dixon assembled a lethal lineup for his latest album. Teamed with a previous collaborator in ex-Headhunters drummer Mike Clark — whose history of deep-pocketed grooves are among the most sampled in hip-hop — and the barbed melodies of seven-string guitarist Charlie Hunter (who also produces), Dixon leads a collection of head-bobbing jazz-funk suitable for the swampiest of summer nights. The stinging sharpness of the uptempo tracks are worth finding, but so is a slow-motion reimagining of Tupac's "California Love."
More soccer on TV: After France's victory in the World Cup last month, soccer fans and those drawn into the sport's dramatic showcase were left with a sense of summer malaise in anticipation of the August return of the English Premier League. And while that joyful event arrives this weekend, next week also will bring the chance to get acquainted with Italy's top-flight Serie A, which just signed a broadcast deal with ESPN. With the good news of more football comes the bad news that talented pillar of arrogance Cristiano Ronaldo recently transferred to Turin's Juventus — but the best stories have the best villains.
OVERRATED
"Hey There, Delilah," the series: Some songs, like much of the catalog of Jason Isbell, Stevie Wonder or Joni Mitchell, are novels compressed to music. Others, like this bland 2006 hit from Plain White T's, are evidently rich enough to become a TV show with word that the Grammy-winning band has signed deals to propel the song toward rom-com development. Time will tell if there's enough in this bland yet unsettlingly obsessive ballad to truly illuminate just "what you do to me," but "Peak TV" cannot venture any further down this rabbit hole unless we want to see where ironic appreciation for Smash Mouth's "All Star" truly leads.
Extending 'Carpool Karaoke,' again: Against all odds, James Corden's cloying behind-the-wheel empire of celebrity worship and spirited singalongs shows no sign of slowing down. A second season of its spinoff is in production for Apple Music, and the viral nature of a recent segment with Paul McCartney has led to that appearance being repurposed into an hour-long special debuting on CBS on Aug. 20. While modern pop culture has proved there is no Beatles-oriented programming too small to merit repeating and repurposing within an inch of its life, surely there's a less grating way for his new album to be promoted.
Follow me over here @chrisbarton.
ALSO:
---
The complete guide to home viewing
Get Screen Gab for everything about the TV shows and streaming movies everyone's talking about.
You may occasionally receive promotional content from the Los Angeles Times.