Review: 'Prime Suspect' prequel gives us a young Jane Tennison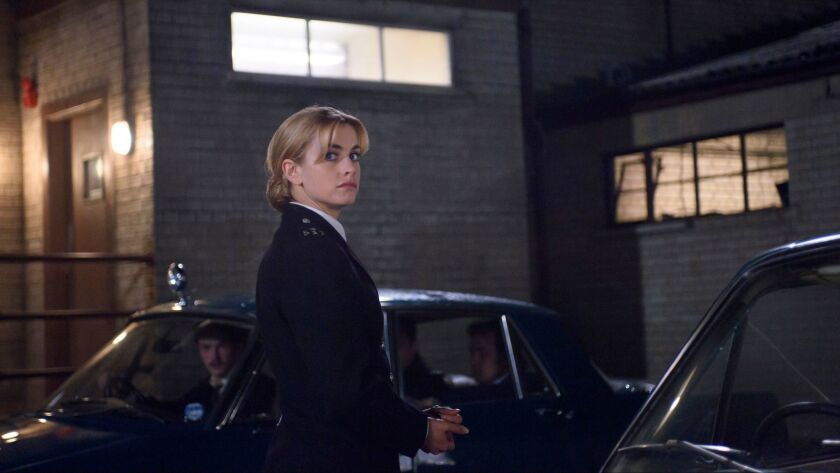 Television Critic
Old crime fighters never die. They just reappear as their younger selves in prequels. As "Inspector Morse" brought forth "Endeavour," so has "Prime Suspect," which ran intermittently from 1991 to 2006, given birth to "Prime Suspect: Tennison," premiering Sunday on the PBS series "Masterpiece."
Lynda La Plante, who created "Prime Suspect" and wrote the first three of the seven series that featured Helen Mirren as Detective Chief Inspector Jane Tennison, battling crime in the streets and resistance within the police force, had initially been involved as well with "Tennison," based on her 2016 novel of the same name. But she left the project, reportedly unhappy with its direction — take that as you will.
We are in 1973. Jane (Stefanie Martini) is a newly minted police constable assigned to Hackney, a sketchy quarter of East London. Her roots (and bedroom, still) are across town in the more affluent Maida Vale, and when she is asked, in just about these words, what a nice girl like her is doing in a place like this, she puckishly replies, "I thought the force could do with more posh sorts, sir."
As in the original, the three-part series tells a single continuing story, although it comprises two largely separate, concurrent cases. You know they will meet up eventually.
On one track, we have a murdered teenage girl — a junkie and prostitute. On the other is a bank robber (the excellent Alun Armstrong) just getting out of prison, and his two sons — one brutish (Lex Shrapnel), one sensitive (Jay Taylor). The details feel slippery at times, partly from managing the dual crime story lines. But everything gets spelled out in the end.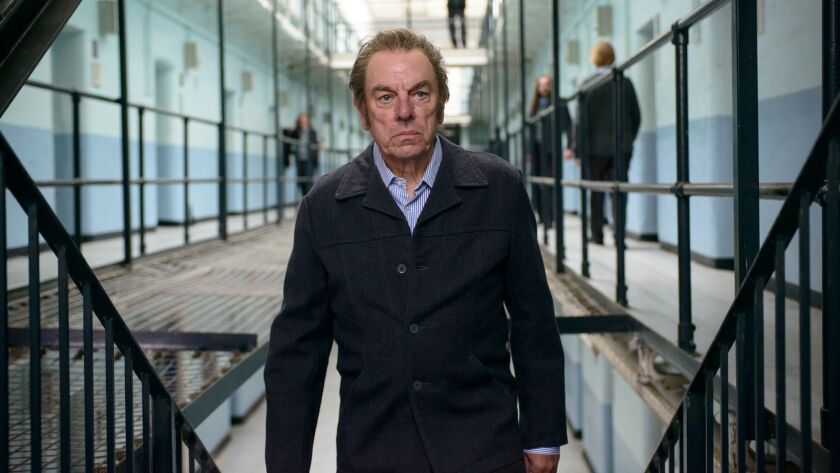 Martini looks enough like Mirren not to raise objections: blond, not tall, soft-featured. And yet, notwithstanding some foreshadowing of the older, rougher Jane — we see her take her first drink of whiskey, semi-comically — it's easy enough, and probably wise, to regard them, and their series, as separate entities.
Certainly "Tennison" lacks the power, the edge and the impact of its original. Characters do sometimes act less sensibly than you would expect them to. Some conflicts feel manufactured just to shoo them toward their destinies. A gun Chekhov himself might have supplied to fulfill his famous maxim is displayed in one scene in order that it later might go off in a later one.
It's not that Martini is no Mirren, because, who is? As a relatively unscathed Jane — she will not escape some scathing, to be sure — she makes an attractive, quietly energetic lead, using her feminine powers of empathy and observation to see what others miss. But the Jane she plays is a 22-year-old rookie, whose contributions to the cases at hand, though they prove helpful and even central to their solving, are lobbed in sometimes literally from the sidelines. Through the graces of a generous — nay, smitten — senior officer, played by Sam Reid, she is allowed to chime in and ride along, more so than is quite credible. But it's not fatal to the tale.
The original series, which debuted in 1991, was set in the present and Jane's struggle for respect and position felt vital and real. Here, with years of slow progress ahead of them, Jane and fellow policewoman Kath (Jessica Gunning) are largely tasked with fetching things, making tea, clearing away the tea and dispatching male colleagues to crime scenes. Yet, because those colleagues do not consider Jane as competition, they are, with a modicum of condescension ("Lovely PC Tennison, you're testing my patience today"), not utterly discouraging. Her family, on the other hand, find her a tad mad.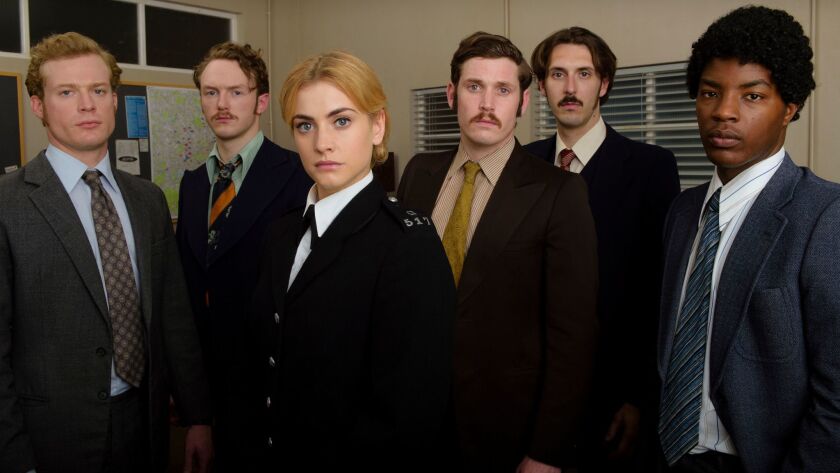 But if "Tennison" does not quite measure up to "Prime Suspect," "Prime Suspect" in its later seasons did not always measure up to "Prime Suspect" in its early ones. Rendered in hazy grays and blues and browns, the new series has a melancholic, rainy charm and a mordant wit peculiar to English mysteries, and of a sort many viewers will find familiar and comforting, if not necessarily compelling.
The period is indicated subtly: sideburns and mustaches that don't look glued on; timely pop music; old cars; a throwaway reference to Watergate. And it is also described by what isn't there — no personal computers, no cellphones (there are walkie-talkies.) There is something weirdly old-fashioned, too, about the crimes themselves, something refreshingly straightforward, however twisty the mystery that surrounds them. I hope I do not sound nostalgic.
'Prime Suspect: Tennison'
Where: KOCE
When: 10 p.m. Sunday
Rating: TV-14 (may be unsuitable for children under the age of 14)
Follow Robert Lloyd on Twitter @LATimesTVLloyd
ALSO
Once more to the Yard: `Prime Suspect' and its brilliant, bitter heroine retire in proper fashion
Tough, like Jane: Lynda La Plante's 'Prime Suspect' cop raised the bar for women.
---
From the Emmys to the Oscars.
Get our revamped Envelope newsletter, sent twice a week, for exclusive awards season coverage, behind-the-scenes insights and columnist Glenn Whipp's commentary.
You may occasionally receive promotional content from the Los Angeles Times.