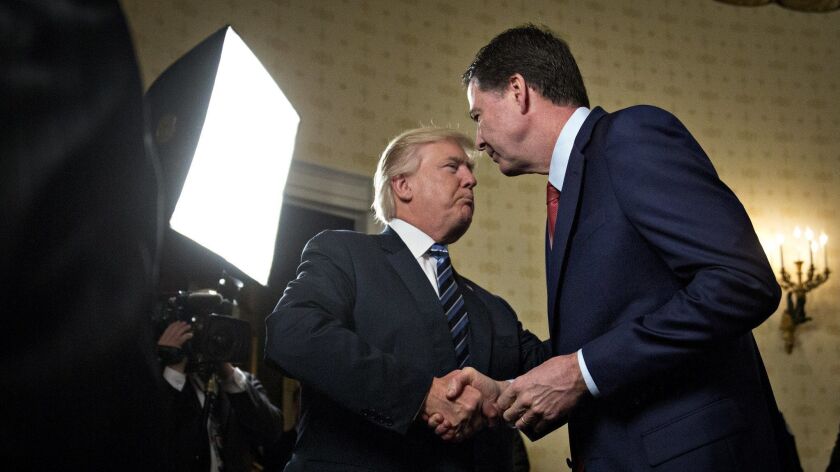 At a time when the ongoing antagonism between the Trump administration and the FBI continues to fuel headlines at a staggering rate, a new Showtime documentary from Oscar-winning filmmaker Alex Gibney will examine the history of tension between American presidents and the federal law enforcement agency.
The four-part documentary, currently titled "Enemies: The President, Justice & the FBI," was announced Monday by Showtime chief David Nevins at the Television Critics Assn. press tour in Beverly Hills.
The "mildly timely" project, as Nevins deadpanned, is inspired by the Pulitzer Prize-winning author Tim Weiner's book, "Enemies: A History of the FBI," and will explore the longstanding battle of wills between the White House and the FBI — looking at the abuse of power on both sides. It will use the current public battle as a means to reflect on the past.
The documentary will include interviews with current and former officials, as well as journalists who have covered the turf wars. Gibney ("Taxi to the Dark Side") serves as an executive producer, and directs the final installment; Jeth Rothstein ("Killing in the Name") will direct the first three installments.
"Enemies: The President, Justice & the FBI" will premiere Nov. 18 on Showtime.
The most-read Entertainment stories this hour »
Twitter: @villarrealy
---