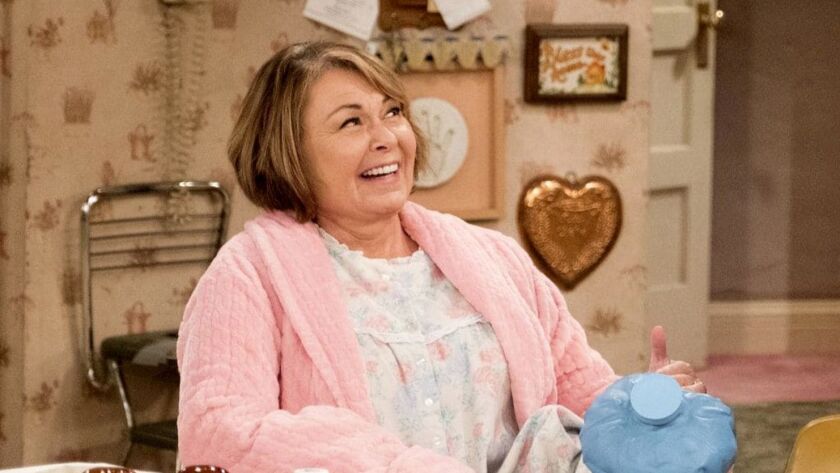 If you bet money that "Roseanne" spinoff "The Conners" would take a page from its franchise's playbook and reveal that the entire revival season that aired on ABC earlier this year had been a work of fiction, a figment of Darlene's imagination or some such, and that Roseanne Conner had been dead all this time — well, sorry, you weren't correct.
"The Conners" premiered Tuesday night with some built-in interest. Viewers were no doubt curious to see how the show would write off its sharp-tongued matriarch after ABC fired Roseanne Barr, the controversial star who portrayed the character, from the revival of her hit TV show over a racist tweet this summer aimed at former Obama White House advisor Valerie Jarrett.
Reports had already circulated online ahead of the premiere about how the deed was done. So what actually happened to Roseanne Conner?
[Warning: this article contains spoilers from the series premiere of "The Conners," which aired Tuesday night on ABC.]
The premiere episode of the spinoff series is set three weeks since "Granny Rose's" funeral — Roseanne has apparently died of a heart attack. The family is gathered around the kitchen table, wondering what to do with the abundance of casseroles overtaking the household — and it's readily apparent that grief hasn't stripped them of their penchant for one-liners.
Then just under five minutes in, the truth hits. Jackie (Laurie Metcalf) pulls Dan (John Goodman) aside to tell him she just got a call from a friend at the coroner's office. It seems the autopsy revealed that Roseanne actually overdosed on opioids — as the rumors had predicted.
"It's not possible," Dan says. "We knew she had a problem. She was only on pain pills for two days after [her knee] surgery. That was just ibuprofen. It's gotta be wrong."
But Jackie is more pragmatic, saying the examiner supposes Roseanne must have taken the pills before bed, and given her health issues, it was a lethal combination.
While Dan is trying to make sense of it, Becky (Lecy Goranson) reveals she found pills in Roseanne's closet. They weren't prescribed to her; they were prescribed to a woman named Marcy Ballinger (Mary Steenburgen).
"Damn. That's the only thing from mom's closet that I wanted," Becky deadpans, cutting the tension of the scene.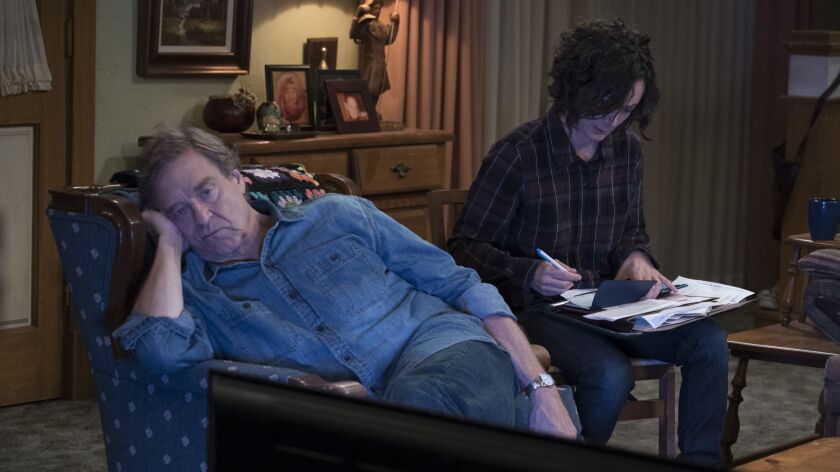 RELATED: 'The Conners' producers are ready to move on without Roseanne – on- and off-screen »
The fatal outcome brings a tragic close to a storyline that began with the revival of "Roseanne." Last season's episode, "Netflix & Pill," explored Roseanne's dependency on the drug, which developed due to intense knee pain—a story development that reflected the current opioid epidemic plaguing the U.S.
"It was awkward the first day of shooting," executive producer Bruce Helford told The Times about the experience of moving on without Roseanne, the star and the character. "Everybody was feeling the oddness of it being different. But then it became, 'OK, this is the family that America has loved watching and they're moving forward, and there's been a turn of events that's really made their lives change."
Helford and his fellow executive producers Dave Caplan and Bruce Rasmussen say the biggest challenge of the premiere was striking the right tone.
"The thing we kept debating was how dark can we go, how dark is too dark?" Helford said. "Can we make sure we still get our laughs that our audience wants and needs?"
"This was art imitating life," Caplan said. "The Conners have always been a family that goes through difficulties, but comes out with their heads up. We were doing the same thing in making the show."
Asked how they think audiences will respond to how they've written off the character, the producers say it will be up for discussion.
"I think it will be highly debated," Rasmussen said. "I don't think there's any one attitude on this. It really depends on how you feel about her, about the show in general. There will be some tumult."
Added Rasmussen: "We feel very comfortable with what we've done. On this show, we've learned not to predict because you really don't know. We're hoping, of course, that people embrace the show the same way they embraced the other show."
Twitter: @villarrealy
---