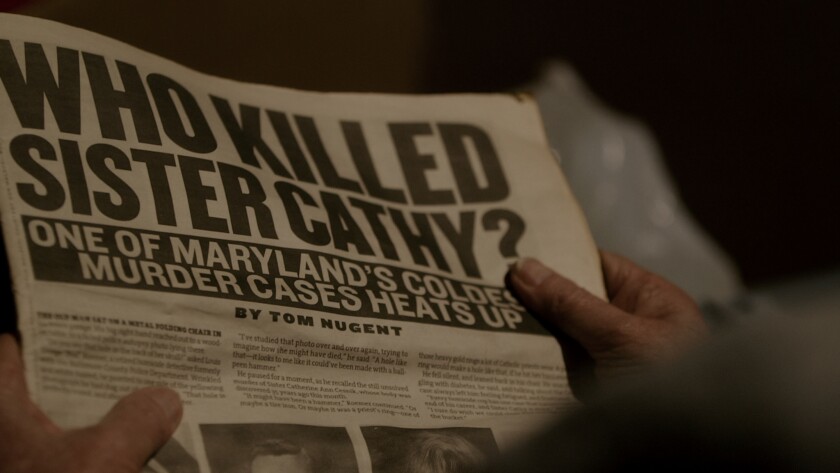 Television Critic
Her body was discovered in a vacant lot, remote wooded area, dumpster or car trunk. She was nude or partially clothed. There were signs of sexual assault.
As any armchair detective or avid Investigation Discovery channel viewer can tell you, such grim scenarios are standard fare for true crime television, fodder for an endless stream of whodunits now flooding the market.
Yet, despite the reality that nearly 80% of the nation's homicide victims are men, according to recent FBI stats, on crime TV it's predominantly women who end up on the wrong side of a gun, knife or blunt instrument.
The demise of single moms, teenage daughters and beloved grandmothers drive the majority of shows on the 24/7 crime ID channel. Likewise, high-profile killings of females provided the groundwork for ESPN's "OJ: Made in America" and a slew of JonBenet Ramsey specials.
"I don't think viewers have ever experienced such an exciting explosion focused on a single genre like we are currently seeing with the success of true-crime stories and mysteries on every possible media platform," said ID President Henry Schleiff in a recent statement about the success of the cable network.
It's a television boon built atop the bodies of women and girls, their memories often obscured by national arguments over their convicted killers' actual innocence or guilt, the missteps of detectives working their cases or the gruesome details of the crimes that took them.
They're victimized again, and the second time around, it's their memory that's abandoned.
Do you know the names Susan Berman and Teresa Halbach? Probably not, but it's likely you've heard of the hit shows chronicling the circumstances of their murders: HBO's "The Jinx" and Netflix's "Making a Murderer."
But the status quo of such nonfiction crime series was upended a few weeks ago with Netflix's "The Keepers."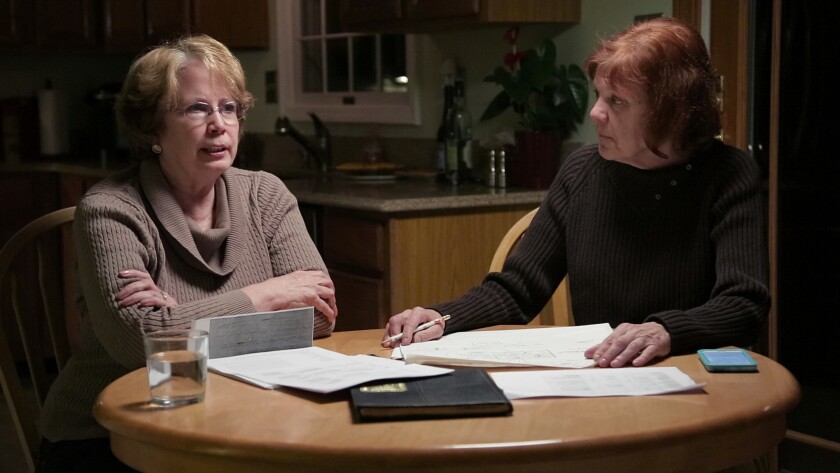 The series explores the unsolved, 1969 slaying of Sister Cathy Cesnik, a beloved 26-year-old nun and high school teacher in Maryland.
The love and devotion she inspired among her students, women now in their 60s, drives the story as they lead the charge to solve her decades-old homicide.
And rather than settle for true crime's usual shorthand description of the female victim as "young," "attractive" and "all-American" (i.e. Caucasian), Sister Cathy is brought to life through the accounts of the women she once sought to protect from predatory priests at the all-girl Archbishop Keough High School in Baltimore.They now want to know if her attempt to shield them cost Sister Cathy her life.
Is there intrigue, horror and suspense? Absolutely.
But it's also moving, and early in the seven-part series, one can't help but remember Sister Cathy's name, her image, even some of her poetry.
Simply put, she had a life before she was killed, and we become part of that.
It's a notable departure from the usual detachment true crime television has from its female (and even male) victims.
Since its release "The Keepers" has inspired a national conversation about the Catholic Church and the power it wields with law enforcement and the community.
It follows in the footsteps of "Making a Murderer," another true crime story that prompted a heated debate regarding the innocence of convicted murderer-rapist Steven Avery. Thousands signed a petition to have Avery exonerated that was sent to President Obama. His victim, however — Teresa Halbach — was too often an afterthought in conversations about the series.
[J]ust why true crime TV gravitates toward cases involving female rather than male murder victims is a mystery any of these shows have yet to solve.
In "The Keepers," it's the victim, not the men suspected of murder, who gets the last word.
But just why true crime TV gravitates toward cases involving female rather than male murder victims is a mystery any of these shows have yet to solve. There's a number of theories among experts, mental health practitioners and women's advocacy groups: crimes against women spark more outrage, and therefore, a heightened degree of attention (and that equals higher ratings); women are considered more dispensable than men; sex crimes sell.
And rape is more often than not a motive in TV's unscripted crime fare, from nearly every installment of ID's "See No Evil" to episodes of A&E's "The Killing Season" to ABC's long-running "20/20."
It makes it seem as if women are not only the No. 1 targets of murder in the nation, but that most of those killings are sexual in nature.
It makes it seem as if women are not only the No. 1 targets of murder in the nation, but that most of those killings are sexual in nature.
It's another distortion given that the vast majority of homicides in the U.S. involving a female victim in 2015 were not associated with sexual assault (though historically rape and sexual assault of murder victims has either been overlooked or difficult to determine).
Another danger is that in low-budget true crime productions, rape scenes often come off as fetishized and exploitative. And it's often programming that is … wait for it … predominantly watched by women.
Yes, women are the No. 1 consumers of shows about murdered women: ID is the No. 1 ad-supported cable network for females 25 to 54.
Now Oxygen, a network that once featured reruns of "The Tyra Banks Show" and the yoga meditation program "Inhale," is rebranding itself along similar lines. It'll soon morph into a full-time crime network driven by nonfiction whodunits and unscripted procedurals.
It's ironic given that Oxygen was one of the early outlets to discover that true crime pays. Its most successful series, "Snapped," is now in its 14th year. It, however, chronicles murders committed by women — usually against men.
'The Keepers'
Where: Netflix
When: Anytime
Rating: TV-MA (may be unsuitable for children under 17)
ALSO
Commentary: Why I cried through all the fight scenes in 'Wonder Woman'
Megyn Kelly gets outmaneuvered by Vladimir Putin on her NBC premiere 'Sunday Night'
Can America's moviegoing habit be saved? The past, present and uncertain future of the multiplex
---