TV host Wendy Williams says she's been living in a sober house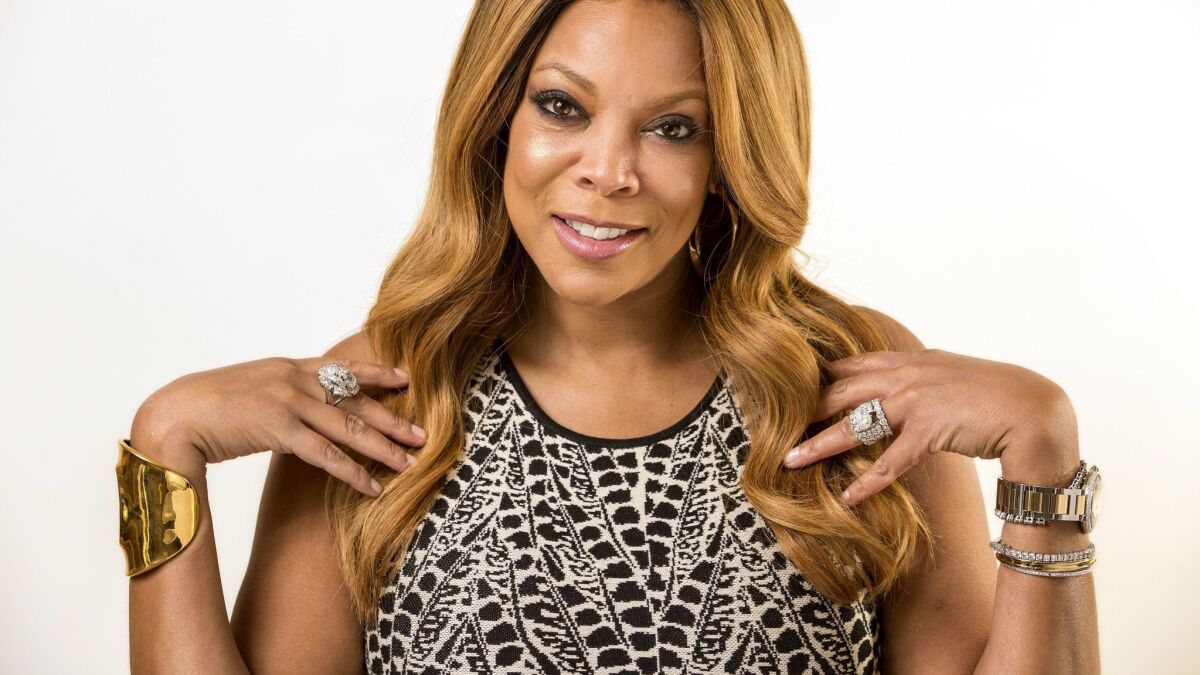 Daytime TV host Wendy Williams revealed on her Tuesday show that she has been living in a sober house "for some time now, and even today and beyond."
Standing amid her studio audience, the tearful host said not to be fooled by her glamorous look and unveiled her less glamorous daily routine to fight addiction.
"Either you're calling me crazy or the bravest woman you know. I don't care," the 54-year-old said.
Williams, who just returned from an extended break from her show, previously struggled with cocaine and said she stopped using without seeking treatment in a facility. Only her husband and son had known about her current living arrangement, she said.
After she tapes "The Wendy Williams Show," she does Pilates for two hours, then goes to several meetings where she connects with "brothers and sisters caught up in their addiction" who are looking for help.
"They don't know I'm Wendy. They don't care I'm Wendy. There's no autographs. There's no nothing. It's the brothers and sisters caught up in the struggle," Williams said.
Following the meetings, she's driven by her 24-hour sober coach back to the home where she lives with the "smelly boys" who've become her family. The facilities help those battling addictions traverse life between rehab and mainstream society.
"They hog the TV and watch soccer. We talk and read and talk and read and then I get bored with them," she said. "Doors locked by 10 p.m. Lights out by 10 p.m. So I go to my room and I stare at the ceiling. And I fall asleep to wake up to come back here to see you. So that is my truth."
The talk show host returned to her TV duties earlier this month after announcing in January that she was taking an "extended break" to deal with complications from her Graves' disease, an immune system disorder that can affect the muscles behind the eyeballs. While she was away, entertainers including Nick Cannon, Sherri Shepherd and Jason Biggs have filled in to guest host her show.
Follow me: @NardineSaad
---
The complete guide to home viewing
Get Screen Gab for everything about the TV shows and streaming movies everyone's talking about.
You may occasionally receive promotional content from the Los Angeles Times.