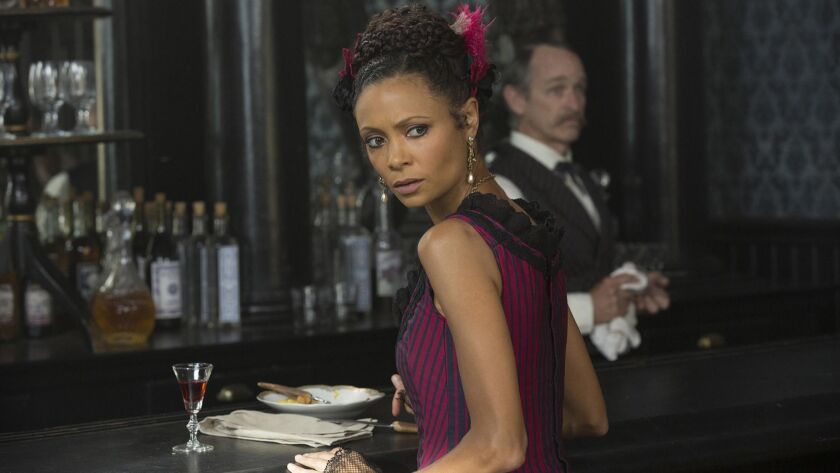 Just a few weeks after its return, HBO has renewed its futuristic theme-park drama "Westworld" for a third season.
The series explores Westworld, a Wild West-themed amusement park where artificial consciousness is a reality, giving life to mechanical beings. Hosts in the park live repeated narratives that change only depending on the guests they interact with. Hosts cannot harm live beings, allowing guests to indulge to their heart's content without consequence. The show debuted in 2016, becoming one of HBO's most-watched new series, network executives said.
The cast includes Evan Rachel Wood, Thandie Newton, Ed Harris and Tessa Thompson.
"It's been an extraordinary pleasure to work with the exceptionally talented Jonathan Nolan and Lisa Joy, [the show's creators], as well as their gifted cast and crews," said HBO's programming President Casey Bloys. "From the inspired storytelling to the incredible visuals, we are so excited to see where the next chapter will take us."
alejandra.reyesvelarde@latimes.com
Twitter: @r_valejandra
---