8 Images
Reality's worst villains
Kristin Cavallari (Laguna Beach: Season 1 and 2):
"Blender" once asked Kristin Cavallari if she is as mean and nasty as she appears on "Laguna." Her answer: "OK, here's the thing. People think I'm a [bad person] because I'm very honest, brutally honest. I'll tell you what's on my mind. But no, I think I'm a very nice person. Unless you do something to me." Hmm…still sounds kind of [bad person-y] to us.
(MTV)
Richard Hatch (Survivor: Season 1).
Hatch redefined villain with his turn as a master manipulator on Survivor Season 1. This was the first time America was privy to such deceitfulness almost first hand, as Hatch showed one face to his fellow contestants and a much more evil face to the confessional cameras and audience at home.
(Monty Brinton / CBS)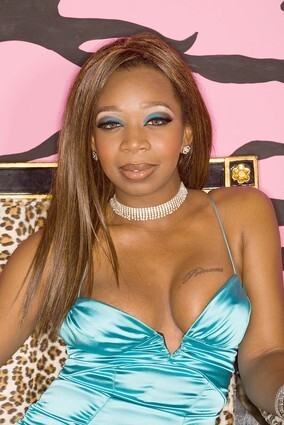 New York (Flavor of Love: Season 1 and 2):
Few of the ladies (and we use that term very loosely) on "Flavor of Love" are likable, but New York takes the cake for worst of them all. It all started on day one when she declared the rest of the girls "a pack of idiot bitches." It continued when she took off one of her heels in an attempt to beat one of her rivals with her shoe. Is it any wonder she got her own show?
(Scott Odgers / VH1)
Marcel (Top Chef, Season 2):
With his Wolverine hair-do and unabiding love of foams, Marcel, right, was universally loathed by his fellow young and hard-partying chefs. His list of sins mounted weekly and included moving cooking pots without asking and lapsing into poseurish "gangsta" speech.
(Carin Baer / Bravo)
Melissa Rivers (I'm a Celebrity Get Me Out of Here):
The premise is 10 celebrities have to abandon the good life for 15 nights of roughing it in the jungle. It didn't look like fun, but did Melissa Rivers have to complain so much? Talking about her father's suicide and how much her mother's harsh words hurt, and then complaining that the producers were trying to humiliate her. Get with it, Melissa! Of course they were!
(Allen J. Schaben / LAT)
Jade Goody (Celebrity Big Brother UK):
American reality TV villains could learn a thing or two from British "Big Brother" contestant Jade Goody, who made headlines when she threatened violence against her housemates and displayed an amazing lack of general knowledge. After becoming a minor, if reviled, media celebrity, she made a return to big brother for the British "Celebrity Big Brother." While there, she allegedly bullied and made racist insults against Bollywood star and housemate Shilpa Shetty. The public furor that arose forced Goody off the show and brought death threats against her.
(AP)
Moana (The Bachelor, Paris):
Manipulative and standoffish, Moana, right, was roasted by her fellow contenders for showing one stony face to them and another rosier one to Bachelor Travis Stork. She also inspired envy: sparks clearly flew between Stork and the native Angeleno, though in the end, he relegated her to runner-up status.
(Craig Sjodin/ ABC)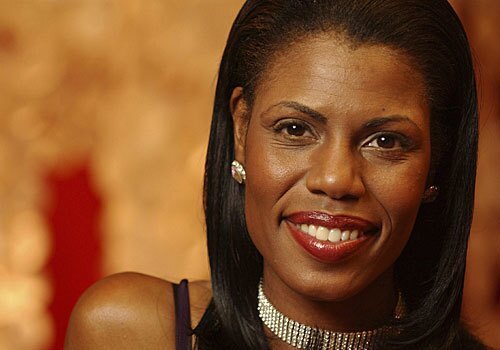 Omarosa Manigault-Stallworth (The Apprentice, Season 1):
Cunning and beautiful Omarosa Manigault-Stallworth was a villian straight out of the soaps: a backstabber with a dazzling smile. She accused other Trump wannabes of racism though she wasn't so into solidarity herself: When it came to contestant Kwame Jackson's final challenge, she hung him out to dry.
(NBC Universal)