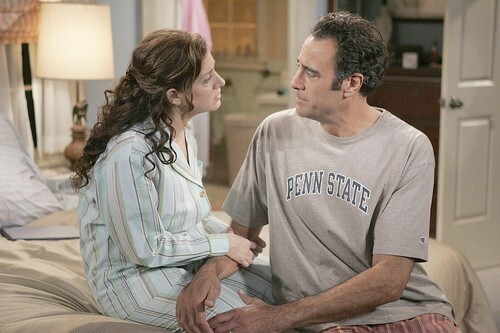 10 Images
TV on the bubble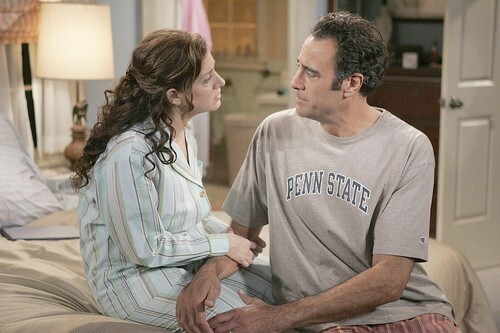 ''Til Death'
Joely Fisher and Brad Garrett play a bickering couple in the Fox sitcom, which has struggled but perked up when placed behind "American Idol."
(Justin Lubin / Fox)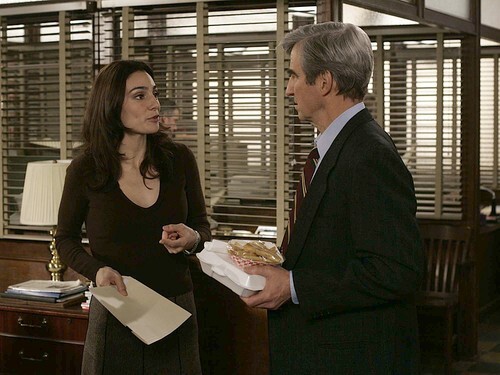 'Law & Order'
Creator Dick Wolf is reportedly shrinking his long-running series' budget in order to keep the cops-and-lawyers show on for an 18th season.
(Will Hart / NBC)
'Friday Night Lights'
NBC's most agonizing internal debate will likely come over the high school football drama that's loved by critics, executives and a ferociously devoted fan base yet can't seem to make a dent in the ratings.
(Van Redin / NBC)
'Crossing Jordan'
The medical examiner drama starring Jill Hennessy, left, boosted the careers of "Heroes" creator Tim Kring and "Lost" creator Damon Lindelof, but it's currently sitting on NBC's chopping block.
(Justin Lubin / NBC)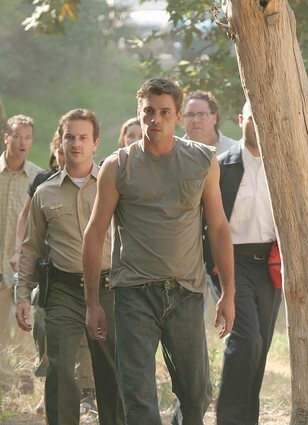 'Jericho'
The thriller about the residents of a small Kansas town in the wake of a nuclear calamity started the season as a modest hit, but ratings tumbled when it was brought back in February following after a two-month hiatus. Now, its prospects for a sophomore season are no better than 50-50.
(Robert Voets / CBS)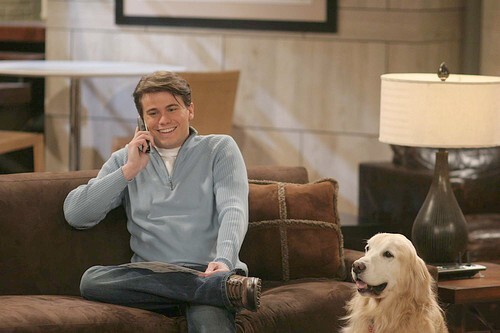 'The Class'
The ensemble comedy with Jason Ritter, pictured, might not make it past its freshman season.
(Michael Ansell / Warner Bros.)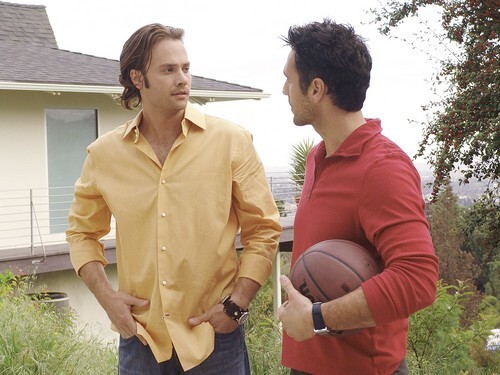 'What About Brian'
The low-rated drama about a single guy in Los Angeles might be saved from cancellation by its small but vocal fan-base among young women.
(Danny Feld / ABC)
'According to Jim'
The sixth season may be the last for the aging ABC sitcom starring Jim Belushi, right, and Courtney Thorne-Smith.
(Vivian Zink / ABC)
'Veronica Mars'
It survived UPN's transformation into the CW, but the critically acclaimed mystery series might not make it two seasons on the new network.
(Michael Desmond / The CW)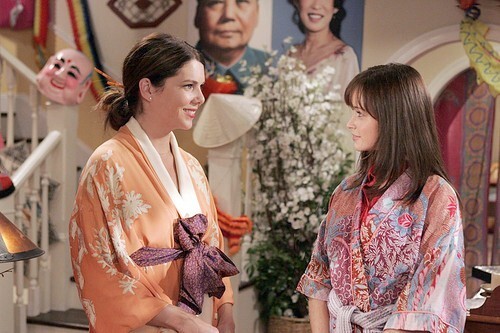 'Gilmore Girls'
The CW hasn't been able to finish negotiating new contracts with lead actors Lauren Graham and Alexis Bledel, and many fans have rebelled since the departure last year of creator Amy Sherman-Palladino.
(Scott Humbert / The CW)