Q&A: Ken Burns and Lynn Novick untangle the complexities of the Vietnam War
Maybe it's a stretch to suggest that PBS' "The Vietnam War" is the magnum opus of Ken Burns' illustrious career. This is, after all, the man who made his name with epic, and oftentimes definitive, documentaries on everything from baseball to jazz to the Civil War.
But his latest labor of love with longtime collaborator Lynn Novick manages the impossible: Clocking in at 18 hours starting Sept. 17, it untangles one of the most complicated narratives in American history.
Burns and Novick recently sat down with The Times to discuss their process and the last decade making sense of a conflict that divided the nation.
FULL COVERAGE: Fall 2017 TV preview >>
---
Watching the first few episodes, I found myself wishing the miniseries had come out at a less politically-divisive time. Yet, as the episodes continued, I found it more resonant now than ever. Was that a feeling you experienced at all?
Burns: The miniseries has been more than 10 years in the making, and all of those things that resonated with this moment were resonant in 2006, only more so now. We're not putting arrows towards this. In fact, at one configuration before we went to 10 episodes, we were going to be out in the fall of '16 and we really didn't want to be. We realized we don't want to be interrupted by scandals and "Access Hollywood" tapes and things like that. We're happy to be drafting in the "relative quiet" of the Trump administration.
---
The series is populated with so many knowledgeable individuals, from every walk of life. Where did you find your experts?
Novick: Let me give you an example that's pretty indicative of our process. Ken knew Max Cleland for many years, and one of the very first interviews in the series is with him and you see him in the introduction of the film. Max is always on the phone. We've had dinner with him and talk to him all the time and he's always calling with random ideas.
About a year and a half after his interview, Max calls and says, "Tony McPeak, you've got to talk to him."
"Why?"
"Tony McPeak, he just came back from Laos."
Gen. McPeak is the chairman of the American Battle Monuments Commission, the organization that safeguards our cemeteries overseas, and a colleague of Cleland's, so I called him.
Turns out he knew all about the Ho Chi Minh Trail, and when we were going to Vietnam to talk to people who had worked on the Ho Chi Minh Trail, we asked him what he wanted to know from the people he had bombed. In return, we asked the people in Vietnam what they would ask Gen. McPeak.
It's a very organic, fluid process. We didn't set out to find McPeak. There's no way we could have mapped that out, but every single story you can imagine, extrapolate from that.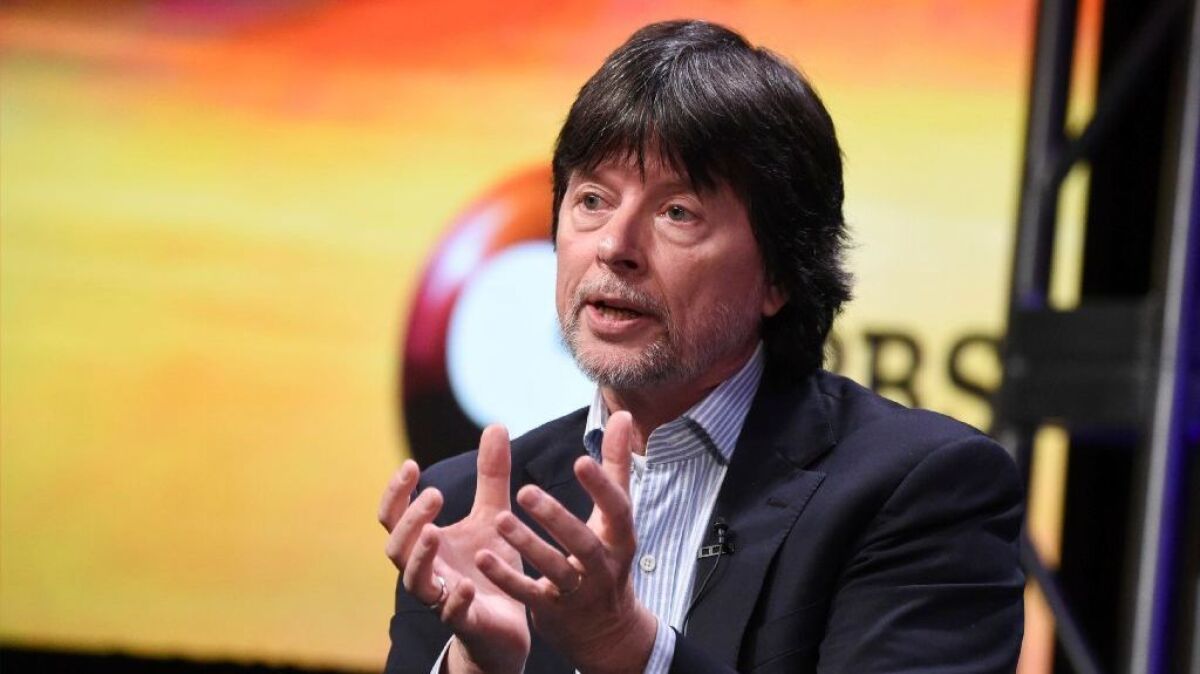 ---
You also made use of known Vietnam War authorities, such as author Tim O'Brien ("The Things They Carried"). How did you choose to incorporate him?
Burns: We made a conscious decision obviously to include him and Karl Marlantes [author of "Matterhorn: A Novel of the Vietnam War"], but we don't tell you who they are other than the grunts that they seem to be throughout this war.
Now, Tim O'Brien's book is the most read book in every school that ever teaches Vietnam and it's arguably the best that's ever been written about Vietnam, but we just wanted him talking about experiences before he was Tim O'Brien, right?
Novick: He was one of the first people we reached out to for the project. We felt, "Well, we can't do it without Tim O'Brien." We went to see him long before we did anything else, and he said, "Don't even try. Forget it. You're never going to be able to do it, it's impossible."
We feel very grateful he was with us as an adviser too. He came to an early screening and he said, "It's not as good as it could be." The film wasn't done, it was very rough. But he had the courage to say that.
He wasn't wrong.
---
You mention that the 18-hour "Vietnam War" has been in the works for the last decade, but in that same time, you've both produced and directed several other documentaries. When do you sleep? How do you piece these things together while working on so many other projects?
Burns: It's just what you do. It's hard work and we just stay at it. You have a 10-year project and a 10-year plan and you try to stick to it and you work with really extraordinary people. Our writer, Geoff Ward, Sarah Botstein, the senior producer, amazing editors, people who are looking for footage, people who are looking for pictures, people who are listening for weeks and months on end to presidential audiotapes…. We're a family and we work together and we work really hard. But it doesn't mean you can't do something else.
In fact, I find it really wonderful to do something else. To leave an editing room early in the process with several months of work and to go off and be working on something else, promoting "Prohibition" or "The Dust Bowl" or "Central Park Five," and then coming back to find out where "Vietnam" is at and being a little bit clear of what that is.
---
I have to ask: Are we getting an 11th inning of "Baseball" for the Cubs?
Burns: We have to do it. We promised that we would do it. We thought the one thing that would compel an 11th inning would be the Cubs winning the World Series, so we're duty bound to make it. Right at this moment we don't see where the daylight is for that but —
Someday.
Burns: Someday.
This story is part of The Times' 2017 Fall television preview. Check out the complete coverage here.
---
'The Vietnam War'
Where: PBS
When: Premieres 7 p.m. Sept. 17
See the most-read stories in Entertainment this hour »
ALSO:
Ken Burns explains why his Vietnam War documentary is more relevant than ever
OPINION: Ken Burns on making his Vietnam War documentary: 'I was humiliated by what I didn't know'
Ken Burns' 'Jackie Robinson' documentary is a lump-in-the-throat trip that goes beyond baseball
---
The complete guide to home viewing
Get Screen Gab for everything about the TV shows and streaming movies everyone's talking about.
You may occasionally receive promotional content from the Los Angeles Times.