TCA press tour: 'Dads' gets spanked by reporters over ethnic jokes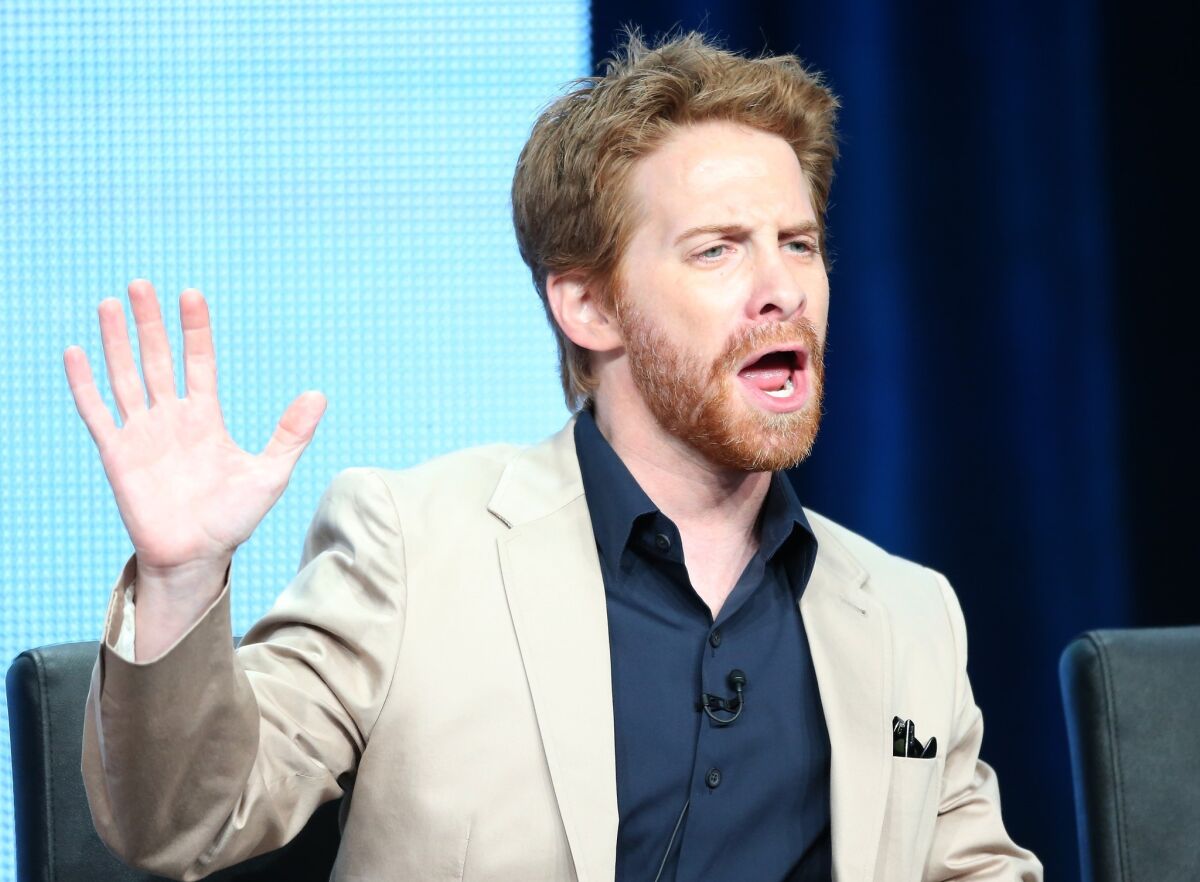 From Seth MacFarlane and some other producers behind the hit "Family Guy," "Dads" is a new Fox comedy about the often-shaky dynamic between aging fathers and their adult sons who are horrified by their behavior and views.
But the series was anything but a laughing matter to several reporters at TCA who found much of the show's cultural humor racist and offensive.
What was designed as a promotional question and answer session became a contentious session surrounding the question of political correctness, with the show's producers and cast members on the defensive as reporters bashed them.
PHOTOS: Hollywood Backlot moments
However, "Dads" contains the same tone and rhythm of CBS comedies such as "2 Broke Girls" and "Mike and Molly," and those shows have not attracted nearly as much criticism from critics.
On the show, Seth Green and Giovanni Ribisi play business partners who were also best friends in childhood. Their lives turn upside down when their respective fathers (Peter Reigert and Martin Mull) move back home.
Much of the show's racial humor has already sparked heavy controversy from critics.
To impress Chinese clients, the partners instruct one of their Asian female employees (Brenda Song) to dress and act like a sexy Asian school girl who laughs with a stereotypical shy giggle.
Martin Mull, who plays Ribisi's character's father, tries to interrupt the meeting, telling his son, "The Chinese are a lovely and honorable people, but you can't trust them." He makes other cultural jokes, including a scene where he sees his son watching a boxing match and asks if he's watching "Punch the Puerto Rican."
Creator and executive producer Alec Sulkin and other producers indicated they are tinkering with the show's humor and tone. "There are things we will change or tweak a bit. If we miss the mark a few times in the pilot, we will do better. The important thing is that it be funny."
PHOTOS: Celebrities by The Times
Executive producer Mike Scully, a veteran of "The Simpsons," said there was not a lot of time to work with the actors and finding their voices and that the show will be altered. "We don't want to be the insult comedy racial show."
But the show's cast took exception to the allegatons that the show was racially offensive. Green pointed out that TV is "historically a provocative medium.... We've become a very careful culture," adding that he's had many discussions with people "about what they consider racist."
He added that the comedy of the show comes from men who come from two generations with different points of views.
Mull said in comedy there needs to be an antogonist. "You need someone to be a jerk in order to see the other side."
Referring to the scene with the Asian girl and the client, Sulkin said that he thought it would lead to humor. "If it didn't land, we understand that."
Vanessa Lachey, who plays Ribisi's character's Latino wife, said that she felt the show's humor was appropriate and took a humorous approach to the way people deal with cultural differences, noting that the show is getting out in front of the joke.
Song said, "If you can't laugh at yourself, you can't joke at all."
Quipped Green, "Just to be fair, this is a disparaging portrayal of white men."
ALSO:
In CNN's "Our Nixon," president vents about "All In The Family"
Obama to appear on "Tonight Show" next week
"Glee" will address Cory Monteith's death in third episode
---
Get our L.A. Goes Out newsletter, with the week's best events, to help you explore and experience our city.
You may occasionally receive promotional content from the Los Angeles Times.