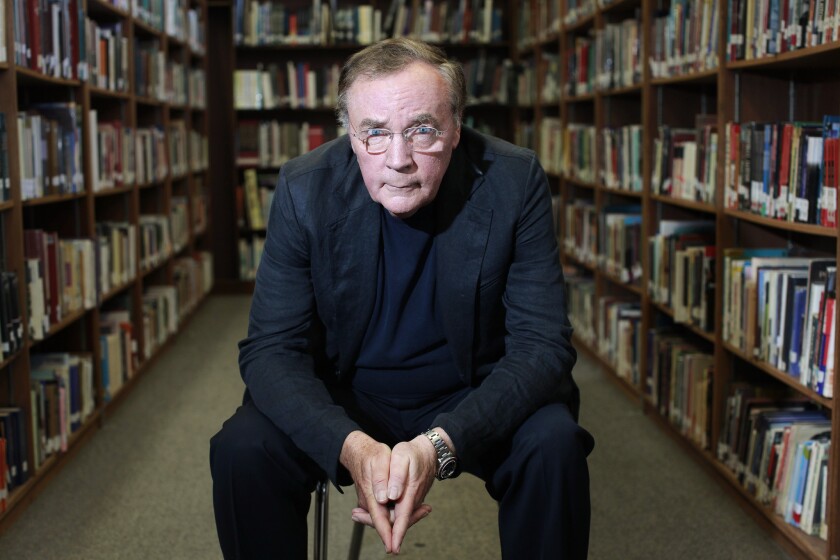 Another bestselling author, another summer series for CBS.
With "Under the Dome" -- based on a Stephen King novel -- having just returned for Season 2, the network is hoping for another hit next year with "Zoo," a thriller adapted from the bestseller by James Patterson. The show was ordered straight to series without a pilot -- a once-rare phenomenon that has been cropping up frequently lately as networks search for their next hits.
"Zoo" concerns a pandemic that causes animals to attack human beings and a young scientist who struggles to solve the mystery behind the disease.
Patterson -- who holds a Guinness World Record for having the most bestellers to hit No. 1 on the New York Times list -- will serve as an executive producer. Previously, Patterson was behind "Women's Murder Club," a cop drama that ran on ABC during the 2007-08 season.
CBS Entertainent Chairman Nina Tassler wrote in a statement that "Zoo" "further demonstrates our commitment to high-quality, year-round programming and to high-concept series that play to summer audiences." She also called the series a "blockbuster summer event."
But even summer blockbusters have their limits. Monday's Season 2 premiere of "Dome" logged double-digit declines compared with last summer's sleeper premiere, suggesting a certain amount of audience fatigue with the premise about a small town trapped under a mysterious transparent bubble.
What do you think of "Zoo" and CBS' atttempt to cage it for TV?
Twitter: @scottcollinsLAT
---