Fox's Simon Andreae has 'super ambitious' plan to build 'Utopia'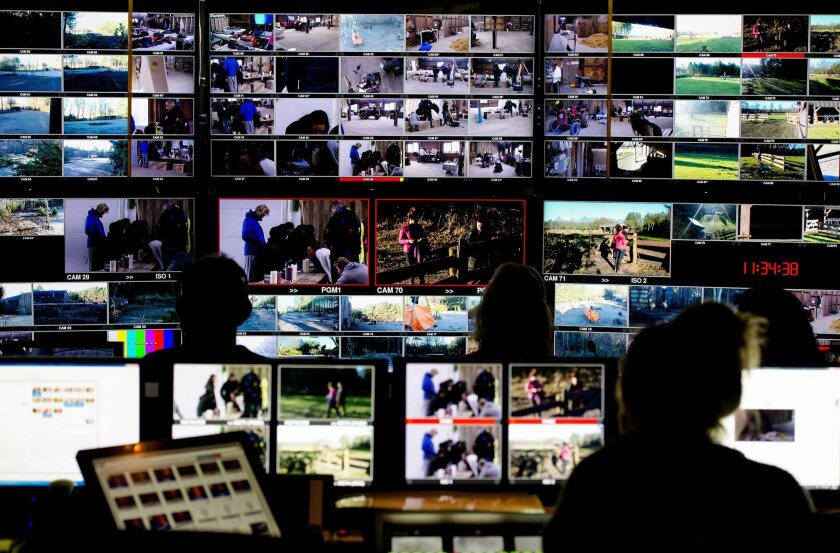 It's as close as television can get to the "boldest, biggest" social experiment that one can imagine -- at least that's what Fox's new head of alternative entertainment promises of the network's latest reality import: "Utopia."
The network announced Thursday it's adapting the hit Dutch TV series of the same name, which comes from "Big Brother" creator John de Mol. The series takes a group of 15 everyday people and transplants them on an isolated, undeveloped location for a year and chronicles them 24/7 as they attempt to create their own civilization.
"This show takes us to a whole new place, with a whole new set of rules," said Simon Andreae, the network's executive vice president of alternative entertainment. "Utopia" debuted in the Netherlands earlier this month and ranked as its network's highest-rated unscripted premiere in six years.
Its acquisition stands as Andreae's first major move after replacing Fox's longtime quirky reality guru Mike Darnell, whose two-decade career brought big ratings and revenue (and sometimes criticism) for the network with shows such as "Temptation Island" and most notably "American Idol."
"Utopia" ups the ante in more ways than one -- attempting to be a show people will want to watch on TV and online. Fox will broadcast the show on a weekly basis (a departure from the five-days-a-week format overseas) for an entire year. (The Dutch version used up to 120 cameras to capture everything.)
"We're working right now on what is the best shape and size for the American market," Andreae said. "I think we take some comfort in the nature of the coverage in that because there's an online component, streaming component, you can watch it 24/7. We just need to figure out what time delay there will be and what will be the frequency of the television narrative airing."
"And I think it's such a fascinating experiment and something so new that people will want to witness it live and drop in and drop out to follow a particular story line. And I don't think any of that takes away from the television narrative."
De Mol, who will serve as executive producer, said the idea for the reality series stemmed from looming anxiety about the unknown.
BEST TV OF 2013: Lloyd | McNamara
"I think it's the time right now," he said. "We noticed -- and it's a global issue -- that a lot of people are worried about their future, we're in a financial crisis and people worry about their financial future. That was actually the reason we came up with the idea of 'What would happen if you give people the chance to really do it all over again and start from scratch: Will it be better than or will it actually be worse?"
It made its debut in the Netherlands earlier this month on SBS 6 network, and ranked as its highest-rated unscripted premiere in six years. Andreae said the buzz surrounding the show's success overseas was hard to ignore. And knowing other networks would want to nab it, jumped early to get a meeting with De Mol and his Talpa Media USA about bringing it to Fox.
"I had no suitcase packed or anything. I ran to the mall and bought three pairs of underpants and a toothbrush and jumped on a plane," he recalled. "It was clear to us that it would be very competitive. It had great bones and it sounded like a super ambitious and crazily interesting project and I'd never forgive myself it I didn't get it for the network."
In the Dutch version, participants were provided two cows, some chickens, a shed, water, electricity connections and some money. It's not yet known how amenities for the American version will differ. The location is also still being determined, Andreae said -- "Will it be a seasonal one where we have bright sunshine and a cold winter, or will it be something that feels like the traditional view of the Garden of Eden -- warm or more tropical? We haven't figured that out yet."
Finding the right window for a launch date is also being weighed. The network has its eyes set on a summer release, but nothing is definite.
ALSO:
No second season for HBO's 'Family Tree'
Charlie Sheen stops by 'Tonight Show' for one last love-fest
'SNL' names head writer Colin Jost as new 'Weekend Update' cohost
---
The complete guide to home viewing
Get Screen Gab for weekly recommendations, analysis, interviews and irreverent discussion of the TV and streaming movies everyone's talking about.
You may occasionally receive promotional content from the Los Angeles Times.