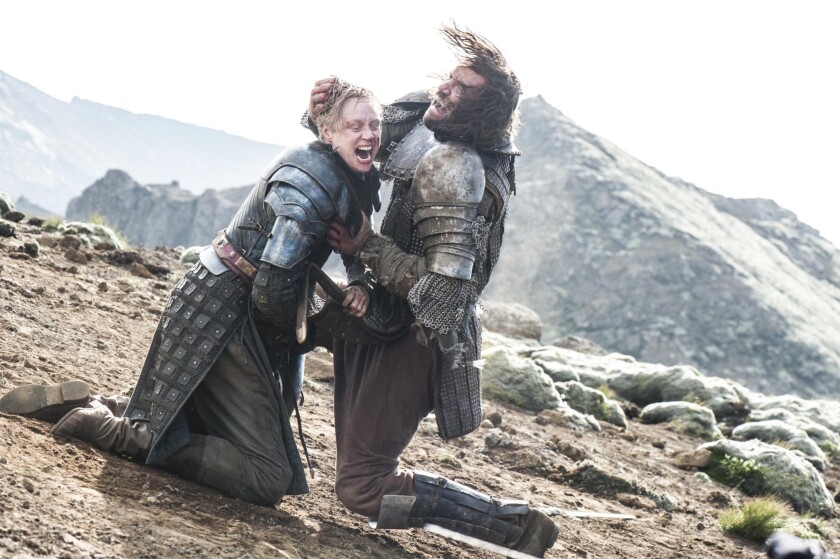 "Game of Thrones" closed out its fourth season on Sunday with skeleton warriors, sorcery, dragons and murder. One thing it didn't have was pirates -- Davos Seaworth is reformed. Those were only in the real world. According to the website TorrentFreak, the finale episode became the most pirated show on TV, surpassing the series' own record.
In the 12 hours following the show's Sunday night debut, 1.5 million people downloaded pirated versions of the episode through various sites. It's expected that number will grow to 7.5 million in the coming days and weeks.
TorrentFreak also found that, according to the Demonii torrent tracker, 254,114 people were downloading the same torrent file at the same time. That is a new world record for a single torrent. The previous record was 200,000 people sharing a single file, which was, once again, a "Game of Thrones" episode.
"Game of Thrones" was the most pirated show of 2013, with the third season finale getting 5.9 million downloads. This year looks on track to beat that, meaning that "Game of Thrones" will likely be the most priated TV show of 2014 as well.
HBO reported the season finale had 7.1 million subscriber viewers on Sunday night. Adding in the multiple airings that night, the audience grew to 9.3 million. It was 32% higher than last season's finale in 2013.
The global fandom of the series, and a delay in airing around the world, helps fuel the piracy. Many of the downloads were from countries other than the U.S., where "Game of Thrones" airs well after the American premiere.
Last August, Jeff Bewkes, chief executive of Time Warner, HBO's parent company, said on an earnings call that the word of mouth from being the most pirated show in the world was "better than an Emmy."
---