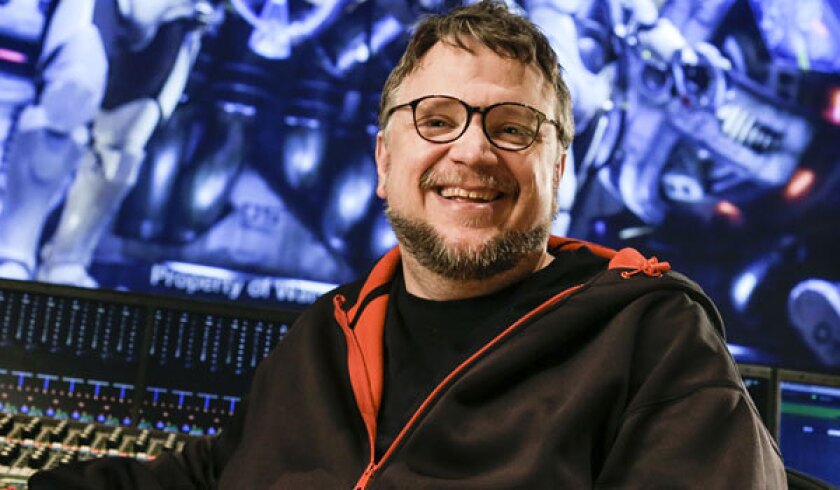 Fantasy and horror filmmaker Guillermo del Toro does big, big, big movies. But he's going very small for his next side project: he's directing the couch gag for an upcoming episode of "The Simpsons."
The couch gag -- the short little bit that constantly changes at the end of every opening credits sequence of "The Simpsons" -- has long been a place for the show to do blatant parodies of other shows' opening credits, such as "Game of Thrones," and invite suggestions from people not on the "Simpsons" staff.
Previous couch gags have been directed by "Ren and Stimpy" creator John Kricfalusi, Oscar-nominated animator Bill Plympton and the mysterious graffiti artist Banksy. But Del Toro is by far the biggest name of the lot, and his gag is definitely one appropriate for him.
PHOTOS: Remember 23 seasons of 'The Simpsons'
The "Pacific Rim" director will be doing the couch gag for the "Simpsons" annual Halloween episode, "Treehouse of Horror XXIV."
According to Fox, Del Toro's gag will feature monsters and classic characters from horror movies throughout history.
The Mexican film director has done a number of monster movies himself, including "Pacific Rim," "Pan's Labyrinth" and "Mimic."
This year's "Treehouse of Horror" anthology will air Oct. 6.
ALSO:
'Boardwalk Empire' renewed for fifth season
ABC renews 'Mistresses' for a second season
NBC Sports Network under fire for elephant killing on NRA show
---