SAG Awards 2016: 'Orange Is the New Black' cast talks diversity after winning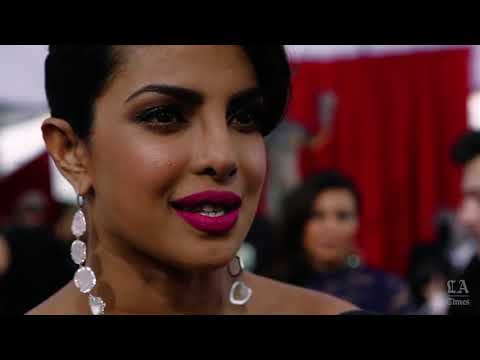 Hear from actors at the SAG Awards as they walk the red carpet and discuss diversity in Hollywood.
Everyone in Hollywood -- and many outside of it -- is talking about diversity. That was no different at Saturday night's Screen Actors Guild Awards. But one show that has been doing so since its inception in 2012 is Netflix's "Orange Is the New Black," which took home the best comedy ensemble award for the second year in a row.
In the press room, with emerald actor statues in their hand, the women who play inmates at Litchfield Penitentiary (and the men who play their correctional officers) addressed the recent conversation that has unfolded following the #OscarsSoWhite controversy.
Perhaps most vocal and visually agitated at the thought that the Academy of Motion Picture Arts and Sciences' recently announced commitment to diversity is a proper solution was Selenis Leyva, who is Latina and plays the show's head cafeteria worker.
"It's a start, but the problem starts before the academy," she said. "It's in the writing room, [at] the studios, with directors and casting directors who need to open their eyes. Diversity is not just black and white. It's universal and a lot more than what we're focusing on. That's not the solution. The solution starts before that."
Leyva continued: "[And studios need to know] you will make money. People will tune in."
"Orange Is the New Black" is often regarded as a prototype for diversity. The show has characters (and actors) of all ages, races, sexual orientations, gender identities, religions and socioeconomic statuses.
Samira Wiley, who is black and lesbian and plays Poussey, said the show has also diversified the representations of women on the small screen.
"What you see on television, especially women, is this silhouette of an ideal that a lot of women cannot reach," she said. "[Series creator] Jenji [Kohan] has put women on your TV screen that look like a rainbow. It's a mirrored reflection of life."
Vicky Jeudy, who plays Janae Watson, added, "[Our show] is a reflection of where we're heading. It's only a matter of time before everyone embraces diversity."
However, one of the show's standout actresses, Laverne Cox, who is black and transgender, made sure to remind people that "Orange" was on Netflix, a streaming platform, not a traditional broadcast or cable network.
"This show probably couldn't have happened on a network. But now it can," she said. "It's about changing and revolutionizing television and that is what Netflix has done and ... what our show has done."
The conversation about diversity, an old one that perhaps never had such fervor, has been a long time coming, said Lea Delaria, who is lesbian and plays Boo on the show.
"What is exciting to me is that we are even having this conversation," she said. "That we're even having this conversation is a win for the good guys."
Get your life! Follow me on Twitter: @TrevellAnderson.
Get our L.A. Goes Out newsletter, with the week's best events, to help you explore and experience our city.
You may occasionally receive promotional content from the Los Angeles Times.