TV ratings: Is NBC's James Spader drama 'Blacklist' really a hit?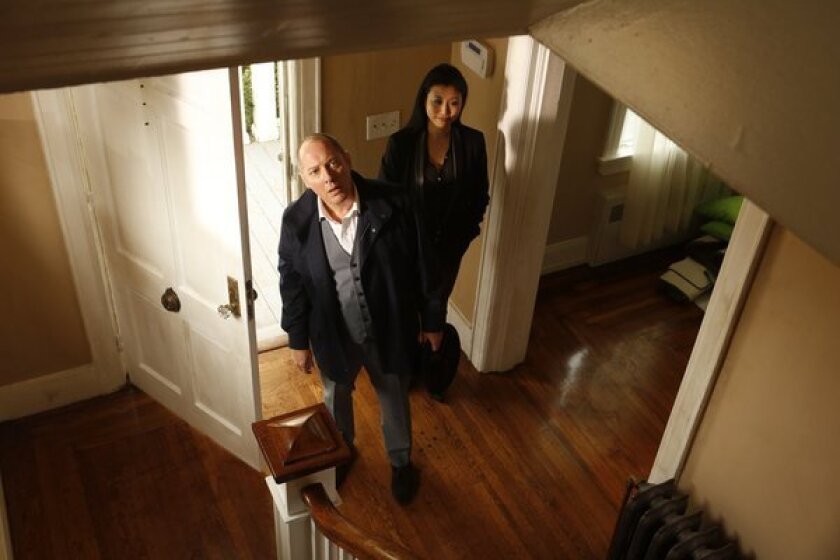 Is "The Blacklist" NBC's Holy Grail, the long-sought hit drama the network needs to finally rebuild its schedule?
Certainly NBC is making that case, and the show is being hailed as a breakthrough in media reports. Slate, calling the show "one of the big hits of the fall season" (are there many of those?), postulated that it allows viewers the guilt-free pleasure of seeing a con man (Spader) help solve crimes.
But do the ratings really push "Blacklist" into hit status? Well, yes and no.
For the week that ended Sunday, Spader's vehicle wasn't just the top-rated new drama — it was the top-rated drama, period, among adults aged 18 to 49, according to Nielsen. It even beat out CBS' "NCIS" — although it should be noted that, at least in the world of TV executives, "NCIS" has a fairly old-skewing audience.
Still, a win is a win. "Blacklist" doesn't pile up a huge total-viewer number — it's averaging just north of 10 million lately in same-day airings — but it attracts a large number of relatively young viewers, many of whom watch episodes later on DVRs. It's enabled NBC to dominate the 10 p.m. Monday slot in young adults, which alone is enough to justify its existence.
All that is on the plus side of the ledger. As for the negatives? Well, "Blacklist" has a great lead-in in NBC's smash singing contest "The Voice." Last week, "Voice" was beaten in 18 to 49 only by NBC's Sunday football game and the World Series Game 6 on Fox.
"Blacklist" held on to 72% of that "Voice" audience. That's not a terrible metric, but it's lower than the 80% or so network execs would like to see. What's unknown at this point is how "Blacklist" would fare without one of the biggest shows on TV handing it a big audience.
Also unclear? Whether "Blacklist" has settled into a number it can deliver week after week. Monday's show sank to an all-time-low rating of 2.9 in 18 to 49. The show premiered in September with a 3.8 rating. (One troubling sign: "Voice's" numbers were down too.)
NBC has already given "Blacklist" a full-season order, of course, so it has plenty of time to grow the series. And here's guessing that if programmers are patient and give as many people as possible a chance to sample the show, it will become the kind of hit no one would ever argue about.
What do you think of "The Blacklist"?
ALSO:
Emily Wickersham to become "NCIS" regular
"The Simpsons" bids farewell to Marcia Wallace
George Romero dismisses 'The Walking Dead' as 'soap opera'
---
The complete guide to home viewing
Get Screen Gab for weekly recommendations, analysis, interviews and irreverent discussion of the TV and streaming movies everyone's talking about.
You may occasionally receive promotional content from the Los Angeles Times.