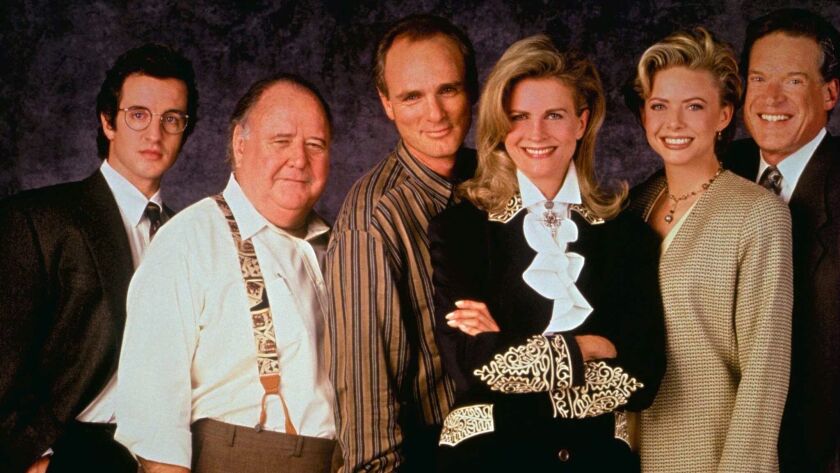 CBS is unveiling its new series orders for the 2018-19 season. The next freshman class of shows will join returning veterans like "The Big Bang Theory" and "NCIS." Viewers will notice at least one familiar face among the crop of rookies: a Murphy Brown revival from original series creator Diane English and starring Candice Bergen. Below, find all the latest details on the new series.
"The Code"
Series description: A legal drama where the military's brightest minds take on the nation's toughest challenges — inside and outside the courtroom — where each attorney is trained as a prosecutor, a defense lawyer, an investigator and a Marine.
The cast: Anna Wood, Ato Essandoh, Phillipa Soo and Raffi Barsoumian.
Time slot: Midseason
"Fam"
Series description: A woman's dreams of an upstanding life with her new fiance and his upstanding family are ashed when her 16-year-old trainwreck half-sister comes to live with her to escape their trainwreck of a father.
The cast: Nina Dobrev, Tone Bell, Odessa Adlon, Brian Stokes Mitchell and Sheryl Lee Ralph.
Time slot: Midseason
"F.B.I."
Series description: From Dick Wolf, a drama about the inner workings of the New York office of the Federal Bureau of Investigation. These first-class agents bring all their talents, intellect and technical expertise to tenaciously investigate cases of tremendous magnitude, including terrorism, organized crime and counterintelligence, in order to keep New York and the country safe.
The cast: Missy Peregrym, Zeeko Zaki, Connie Nielsen, Jeremy Sisto and Ebonée Noel.
Time slot: Tuesdays at 9 p.m.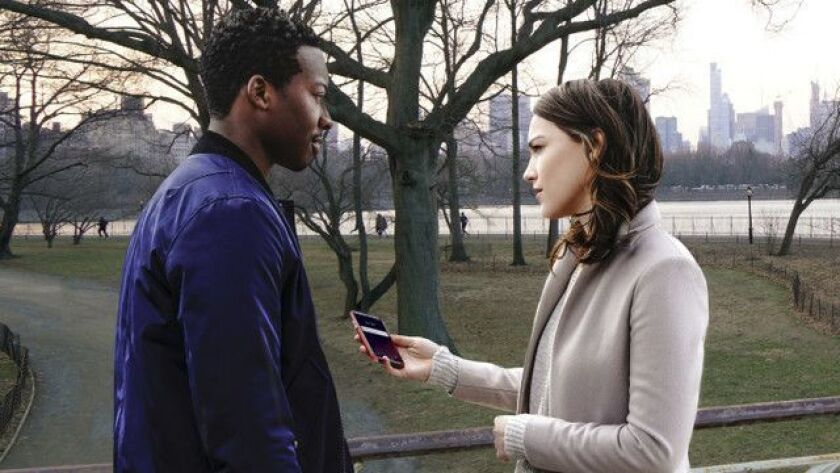 "God Friended Me"
Series description: From Greg Berlanti, the hourlong comedy centers on an outspoken atheist whose life is turned upside down when he is "friended" by God on social media. Unwittingly, he becomes an agent of change in the lives and destinies of others around him.
The cast: Brandon Micheal Hall, Violett Beane, Suraj Sharma, Javicia Leslie and Joe Morton.
Time slot: Sundays at 8 p.m.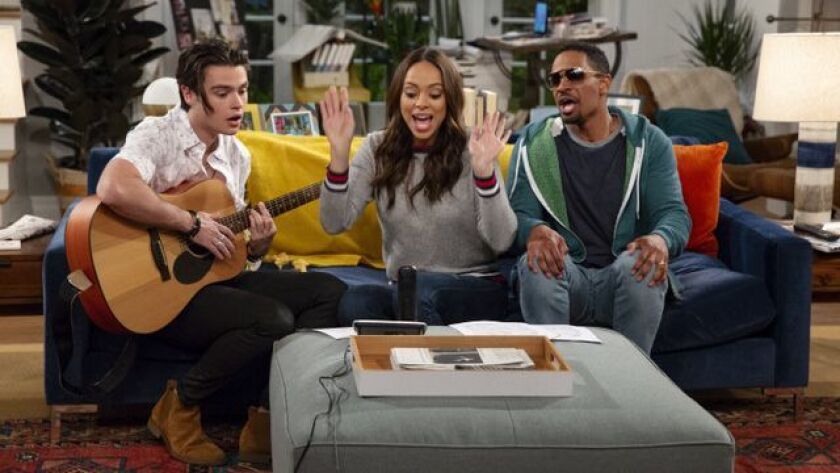 "Happy Together"
Series description: Inspired by a time when "Late, Late Show" executive producer Ben Winston lived with singer/actor Harry Styles, the comedy centers on a 30-something couple, tired of their mundane life, start to reconnect with their younger, cooler selves when a young pop star who is drawn to their normal suburban life, moves in.
The cast: Damon Wayans Jr., Amber Stevens West, Felix Mallard, Stephnie Weir and Chris Parnell.
Time slot: Mondays at 8:30 p.m.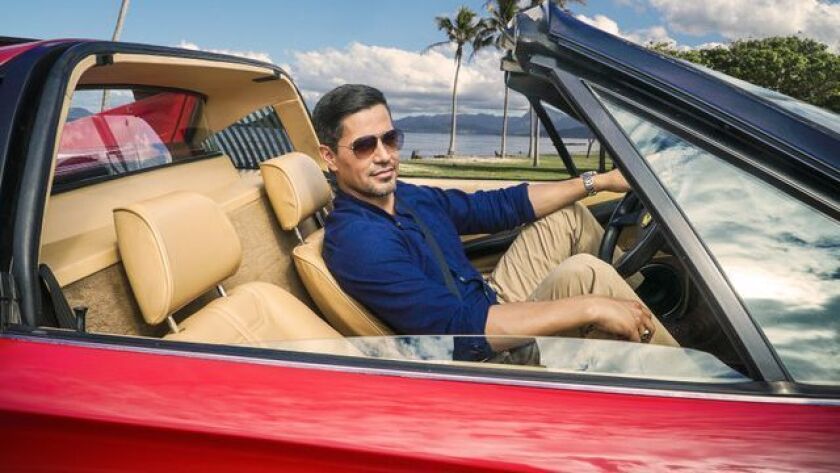 "Magnum P.I."
Series description: A reboot of the hit Tom Selleck series, the new iteration follows Thomas Magnum, a decorated ex-Navy SEAL who, upon returning home from Afghanistan, repurposes his military skills to become a private investigator.
The cast: Jay Hernandez, Perdita Weeks, Zachary Knighton and Stephen Hill.
Time slot: Mondays at 9 p.m.
"Murphy Brown"
Series description: Murphy Brown returns to a world of 24/7 cable news, social media, fake news and a very different political and cultural climate. Amid a divided nation, chaotic national discourse and rampant attacks on the press, the new episodes will see Murphy return to the airwaves with her original FYI team: lifestyle reporter Corky Sherwood, investigative journalist Frank Fontana and producer Miles Silverberg. Murphy's son, Avery, shares his mother's competitive spirit and quick wit, and has followed in her journalistic footsteps – perhaps too closely. Now back in the game, Murphy is determined to draw the line between good television and honest reporting, proving that the world needs Murphy Brown now more than ever.
The cast: Returning cast members Candice Bergen, Faith Ford, Joe Regalbuto and Grant Shaud, as well as new additions Jake McDorman, Nik Dodani and Tyne Daly.
Time slot: Thursdays at 9:30 p.m.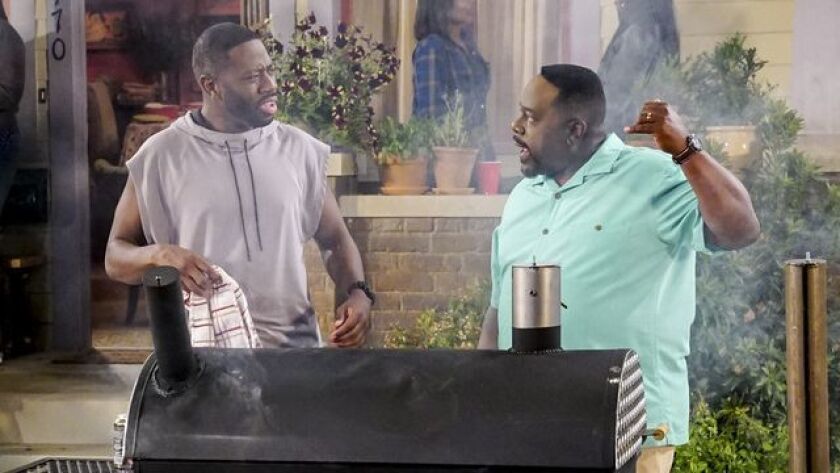 "The Neighborhood"
Series description: A comedy about the nicest guy in the Midwest who moves his family into a tough neighborhood in L.A. where not everyone appreciate his friendly ways.
The cast: Cedric the Entertainer, Max Greenfield, Sheaun McKinney, Tichina Arnold, Dreama Walker, Marcel Spears and Hank Greenspan.
Time slot: Mondays at 8 p.m.
"The Red Line"
Series description: After a white cop in Chicago mistakenly shoots and kills a black doctor, we follow three vastly different families that alll have connections with the case as the story is told from each perspective. From executive producers Ava DuVernay and Greg Berlanti.
The cast: Noah Wyle, Emayatzy Corinealdi, Aliyah Royale, Noel Fisher, Michael Patrick Thornton, Vinny Chhibber, Howard Charles and Elizabeth Laidlaw.
Time slot: Midseason
---
UPDATES:
This article was originally published on May 9 at 11:10 a.m.
---