NBC is unveiling its new series orders for the 2018-19 season. The next freshman class of shows will join returning series such as "This Is Us" and the "Will & Grace" revival. Below, find all the latest details on the new series, and keep this page bookmarked for more updates.
"Abby's"
Series description: From "The Good Place" and "Parks and Rec" executive producer Mike Schur, this described "aspirational" new comedy is about the best bar in San Diego, home to good prices, great company and, of course, Abby. This unlicensed, makeshift bar nestled in her backyard is the opposite of everything annoying about the modern-day party scene. There are rules at Abby's: no cellphones (not even to "look something up"), earning a seat at the bar takes time and losing a challenge means drinking a limey, sugary concoction. As the ragtag group of regulars will tell you, hanging out at Abby's is a coveted honor. But once you're in, you're family.
The cast: Natalie Morales, Nelson Franklin, Kimia Behpoornia, Jessica Chaffin, Leonard Ouzts and Neil Flynn.
Time slot: Midseason
Upfronts 2018: Get the full schedule »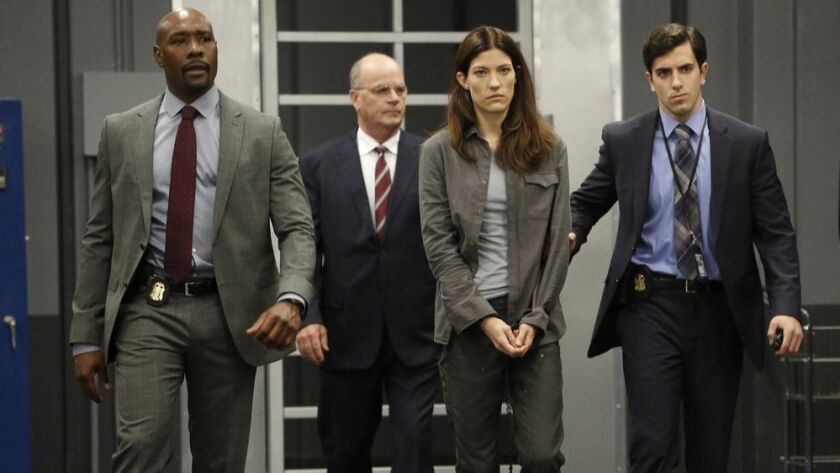 "The Enemy Within"
Series description: Described as a fast-paced, spy-hunting thriller, the drama centers on a brilliant former CIA operative named Erica Shepherd who is now known as the most notorious traitor in American history serving life in prison. With nowhere else to turn, FBI Agent Will Keaton must enlist Shepherd to help track down an extremely dangerous and elusive criminal she knows all too well. While the two have different motivations for bringing the enemy to justice, they both know that to catch a spy… they have to think like one.
The cast: Jennifer Carpenter, Morris Chestnut, Raza Jaffrey and Kelli Garner.
Time slot: Midseason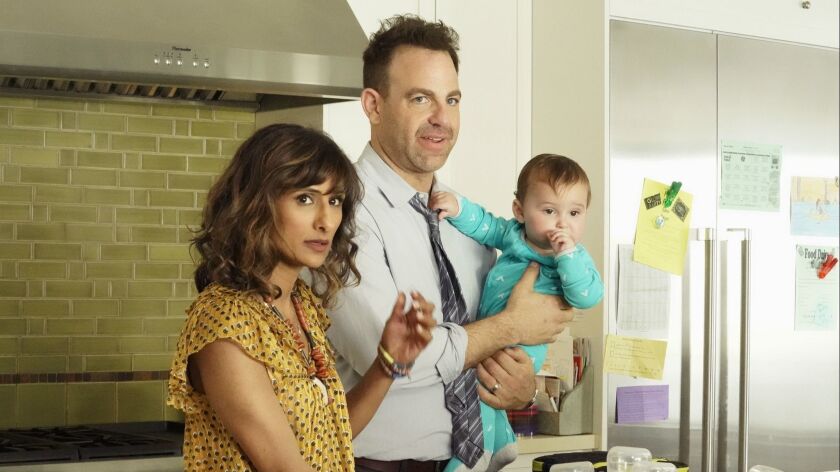 "I Feel Bad"
Series description: Executive-produced by Amy Poehler, the comedy centers on Emet, the perfect mom, boss, wife, friend and daughter. Well, not exactly. She's actually just figuring it out like everyone else. She feels bad when she has a sexy dream about someone other than her husband, or when she pretends not to know her kids when they misbehave in public, or when she uses her staff to help solve personal problems. But that's not so bad, right? Nobody can have it all and do it perfectly.
The cast: Sarayu Blue, Paul Adelstein, Aisling Bea, Zach Cherry, Johnny Pemberton and James Buckley.
Time slot: Thursdays at 9:30 p.m.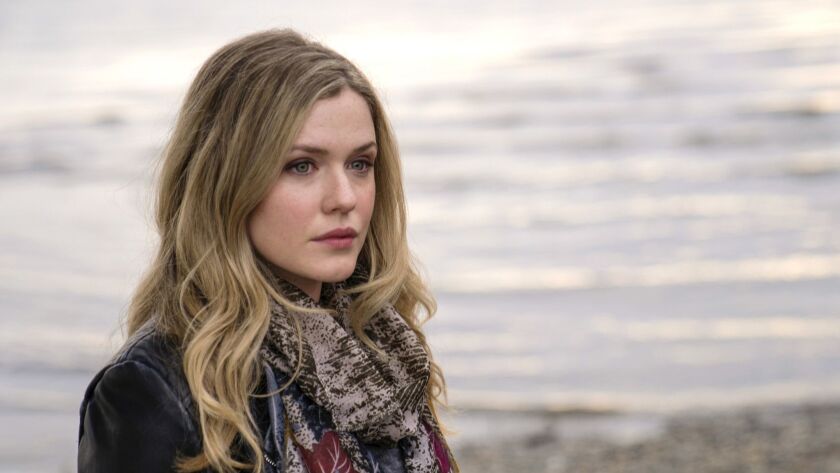 "The InBetween"
Series description: Cassie Bishop was born with a gift (or as she sees it, a curse). She can see and communicate with the dead, helping them with their unresolved problems … whether she likes it or not. When her longtime detective friend and his new partner, a former FBI agent, need help solving a darkly puzzling murder, Cassie agrees to use her abilities. Despite her reluctance, she may have found a way to keep her demons at bay, all while solving some of the city's most challenging cases.
The cast: Harriet Dyer, Anne-Marie Johnson, Cindy Luna, Chad James Buchanan and Paul Blackthorne.
Time slot: Midseason
"Manifest"
Series description: When Montego Air Flight 828 landed safely after a turbulent but routine flight, the crew and passengers were relieved. Yet in the span of those few hours, the world had aged five years and their friends, families and colleagues, after mourning their loss, had given up hope and moved on. Now, faced with the impossible, they're all given a second chance. But as their new realities become clear, a deeper mystery unfolds and some of the returned passengers soon realize they may be meant for something greater than they ever thought possible.
The cast: Melissa Roxburgh, Josh Dallas, Athena Karkanis, J.R. Ramirez, Luna Blaise, Jack Messina and Parveen Kaur.
Time slot: Mondays at 10 p.m.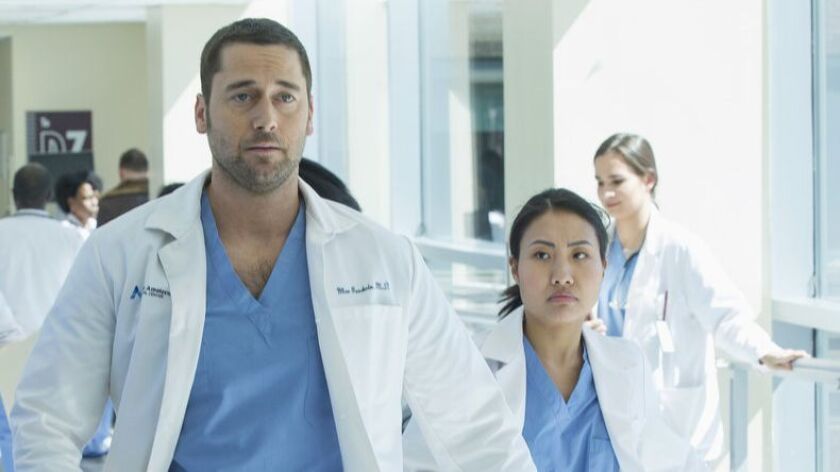 "New Amsterdam"
Series description: Inspired by Bellevue, the oldest public hospital in the United States, the medical drama follows the brilliant and charming Dr. Max Goodwin, the institution's new medical director who seeks to cut through the bureaucracy and provide exceptional care. In the face of a skeptical staff, Dr. Goodwin must disrupt the status quo and prove he'll stop at nothing to breathe new life into this understaffed, underfunded and underappreciated hospital — the only one in the world capable of treating Ebola patients, prisoners and the president of the United States under one roof — and return it to the glory that first put it on the map.
The cast: Ryan Eggold, Freema Agyeman, Janet Montgomery, Jocko Sims, Anupam Kher and Tyler Labine.
Time slot: Tuesdays at 10 p.m.
"The Village"
Series description: The hourlong drama centers on a Brooklyn apartment building, called the Village, whose residents have built a bonded family of friends and neighbors. The tenants include Sarah, a nurse and single mom raising a creative teen; Nick, a veteran who's returned from war; and Ava, who must secure the future of her young, U.S.-born son when ICE comes knocking. At the Village, family is everything — even if it's the one you make with the people around you.
The cast: Moran Atias, Dominic Chianese, Warren Christie, Frankie Faison, Jerod Haynes, Daren Kagasoff, Michaela McManus, Lorraine Toussaint and Grace Van Dien.
Time slot: Midseason
---
UPDATES:
This story was originally published on May 7 at 12:25 p.m.
---