New York Fashion Week fall 2013: Jason Wu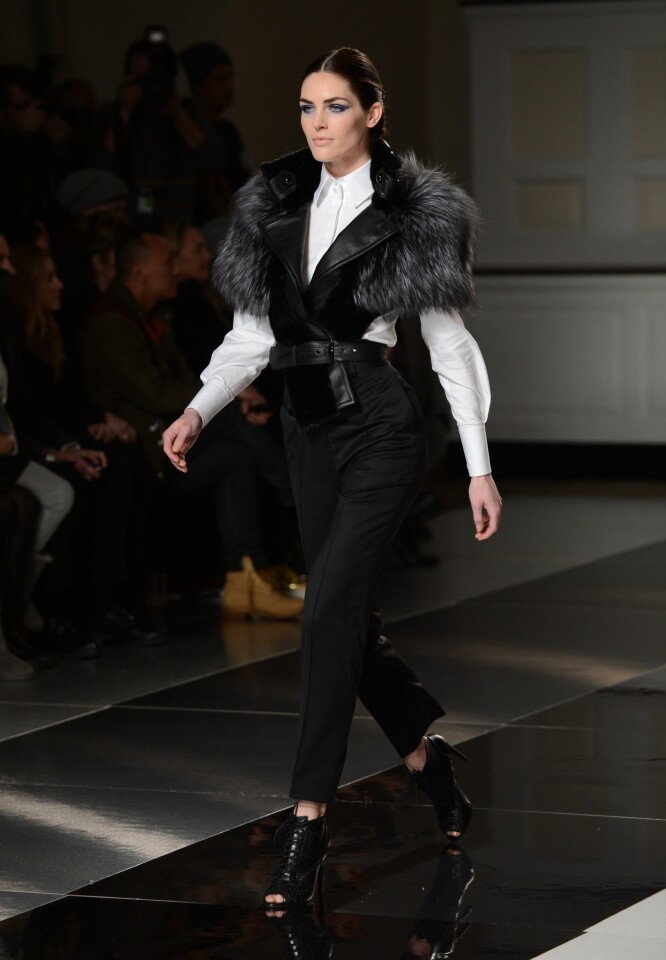 Jason Wu - fall 2013
(Stan Honda / AFP / Getty Images)
Jason Wu - fall 2013
(Stan Honda / AFP / Getty Images)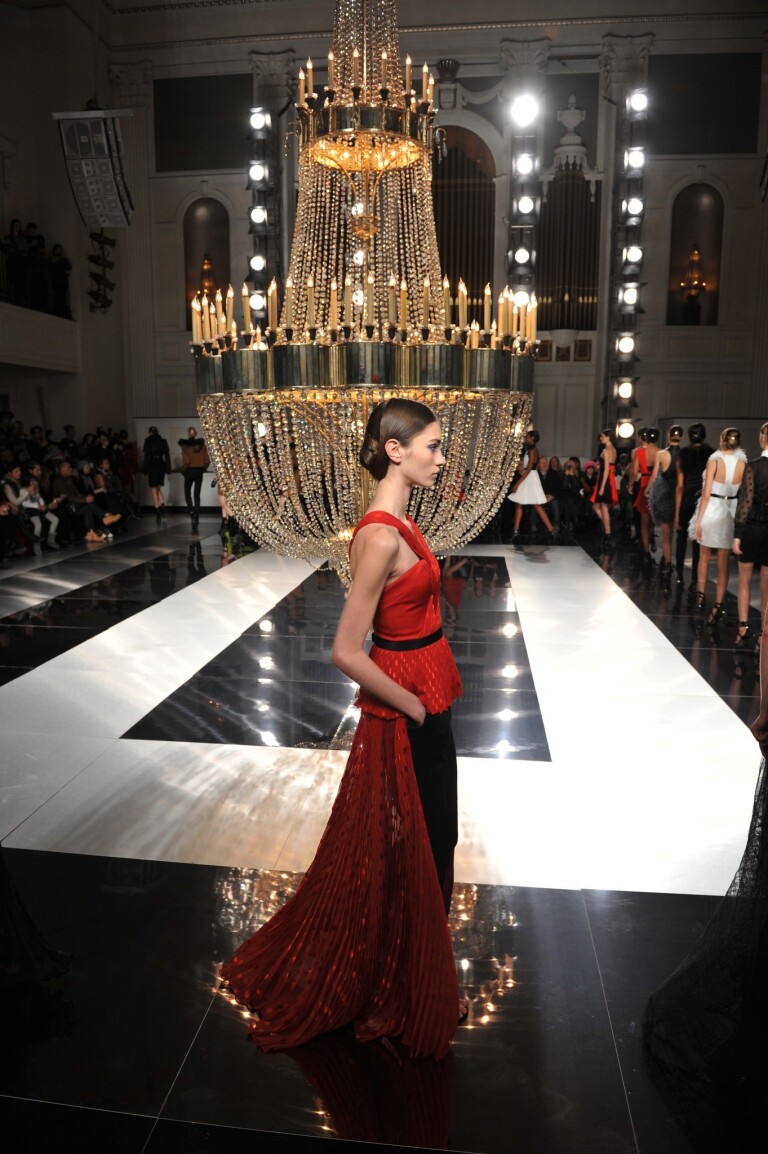 Jason Wu - fall 2013
(Stan Honda / AFP / Getty Images)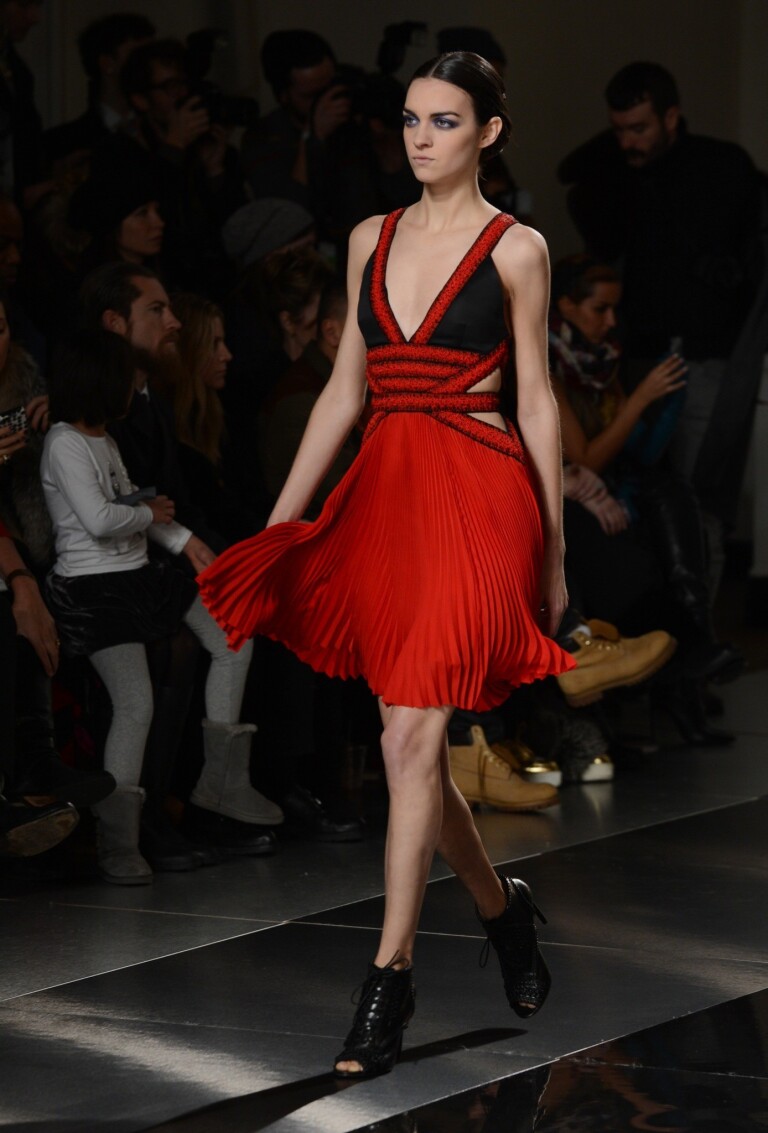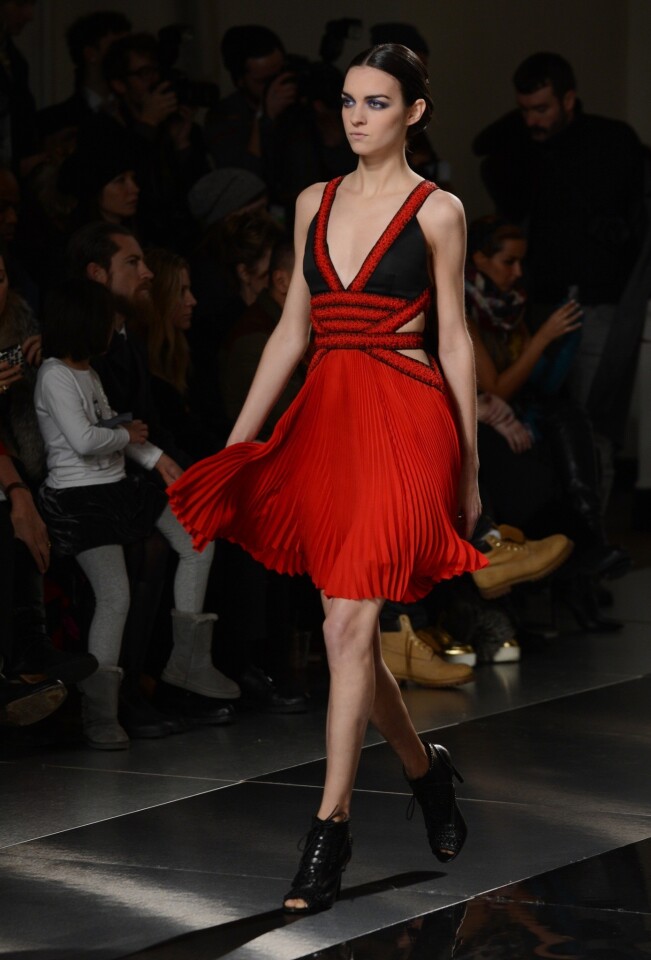 Jason Wu - fall 2013
(Stan Honda / AFP / Getty Images)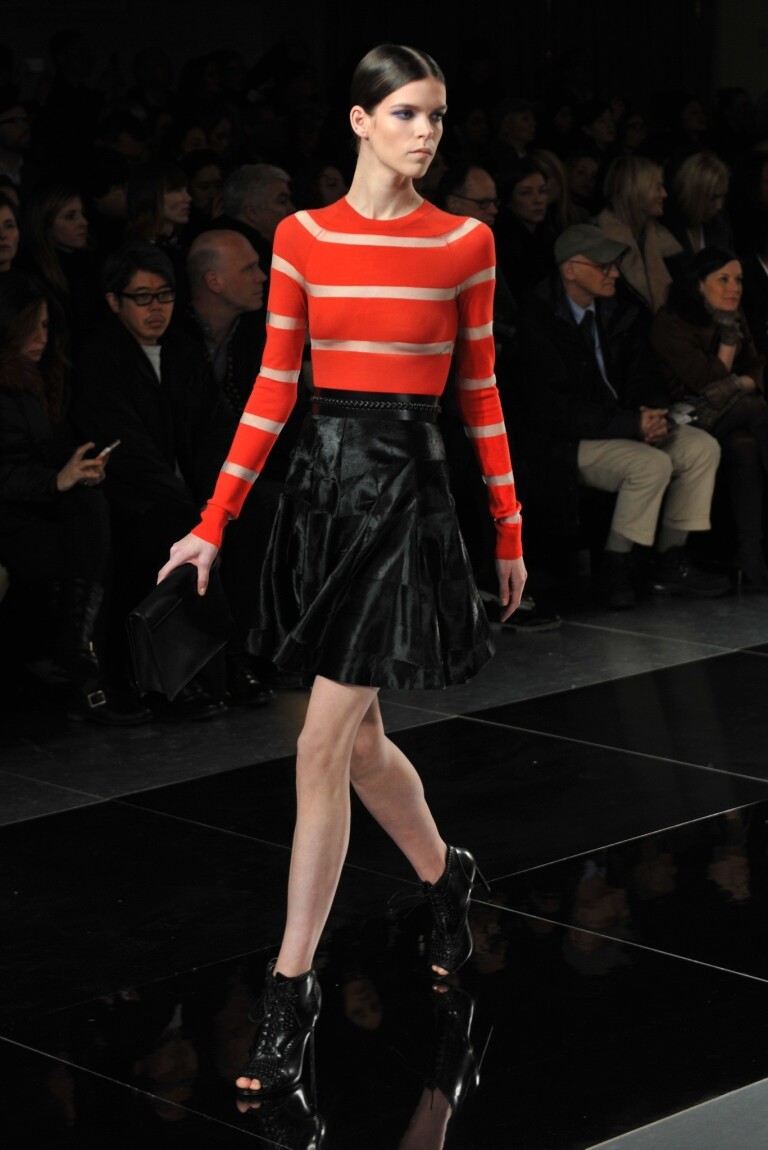 Jason Wu - fall 2013
(Stan Honda / AFP / Getty Images)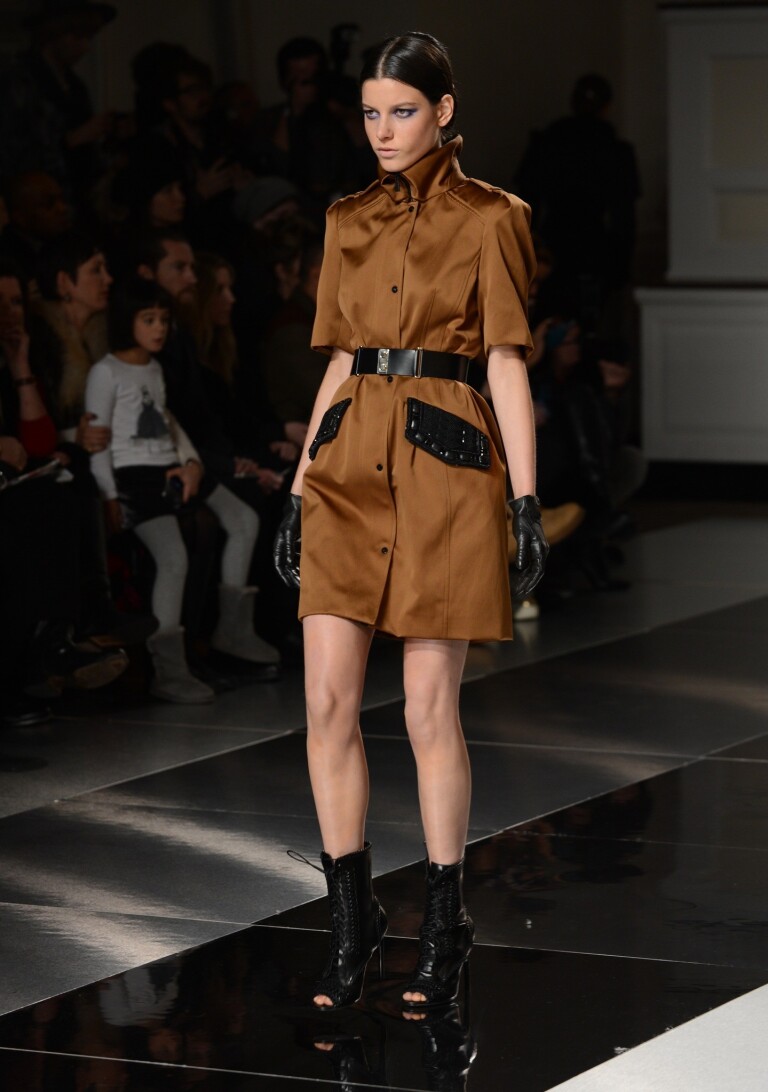 Jason Wu - fall 2013
(Stan Honda / AFP / Getty Images)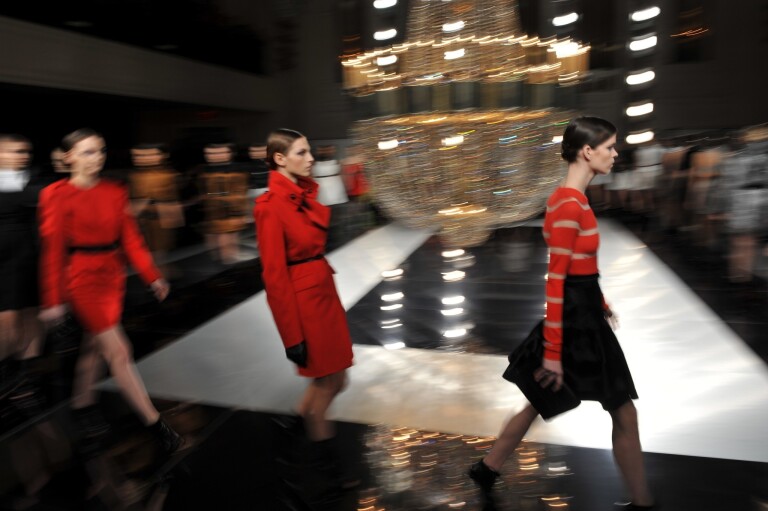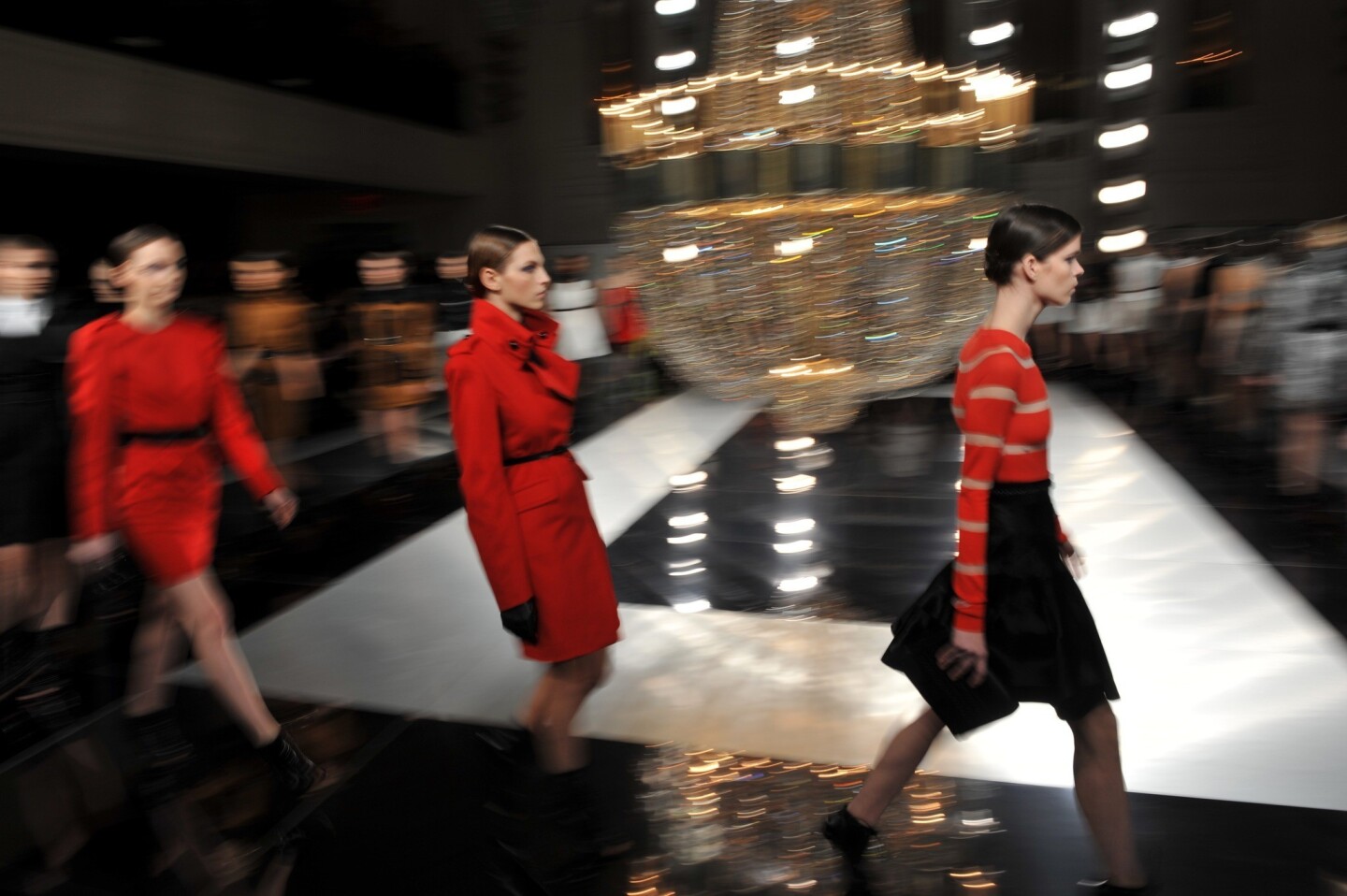 Jason Wu - fall 2013
(Stan Honda / AFP / Getty Images)
NEW YORK --With a blizzard raging outside, Jason Wu presented his fall-winter collection 2013 Friday during New York Fashion Week, at a venue on swanky Park Avenue. And despite the ice pellets falling outside, the fashion pack soldiered on in spindle-thin stilettos and, in one case, a red evening gown with a particularly low decolletage.
A cleaning crew, gamely on its hands and knees, kept the runway slosh-free to preserve the gentile atmosphere epitomized by a giant crystal chandelier sitting in the middle of the space.
The look: Power dressing made modern. Black twill and velvet coats with peplum details and oversized fox fur pockets. A strapless snakeskin dress that dissolves into snakeskin print chiffon pleats. Sheer black lace rain slicker and trench coat. Illusion stripe sweater worn with ponyskin flounce skirt. Short coat dresses with exaggerated shoulders. Asymmetrically draped silk point d'esprit tops and gowns worn with black cigarette pants as seen at Raf Simons for Christian Dior.
The scene: Jaime King and Allison Williams sat front row, posing for pics and snapping a few of their own after the show started.
The verdict: For fall, Wu's woman is going big with short hems and big shoulders. And the designer, who has now designed not one but two inaugural gowns for First Lady Michelle Obama, has reason to show a little swagger. But his genius is in really respecting women. This collection was confident and sexy without being revealing or exploitative.
ALSO:
New York Fashion Week fall 2013: Richard Chai
New York Fashion Week fall 2013: Holmes & Yang
---