New York Fashion Week fall 2013: Richard Chai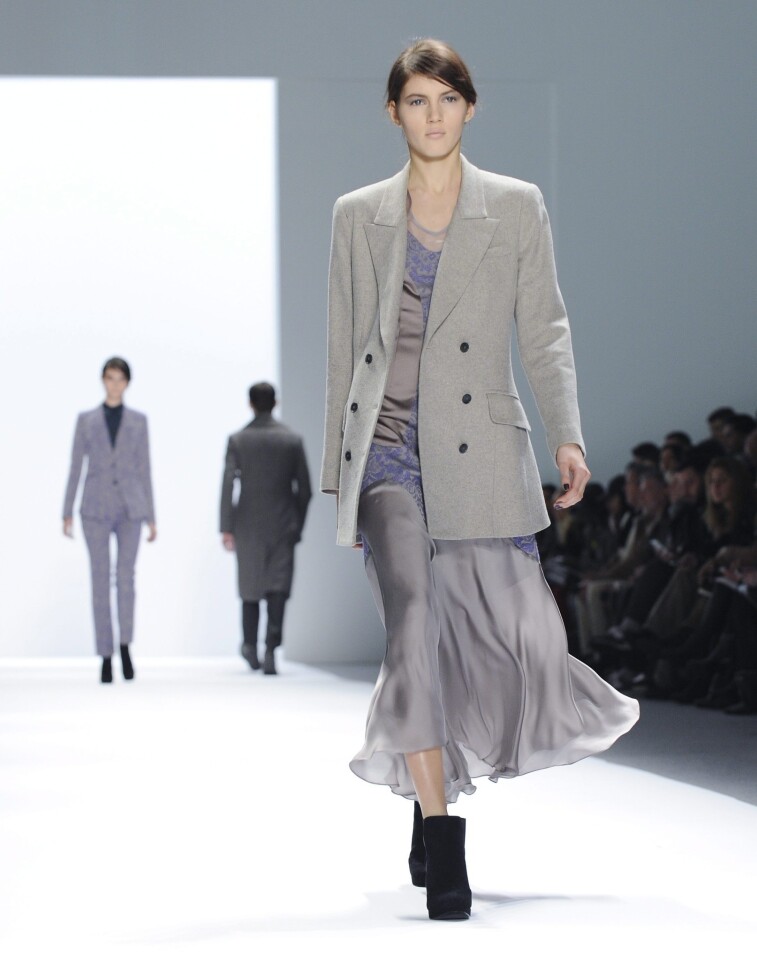 Richard Chai - fall 2013
(Peter Foley / EPA)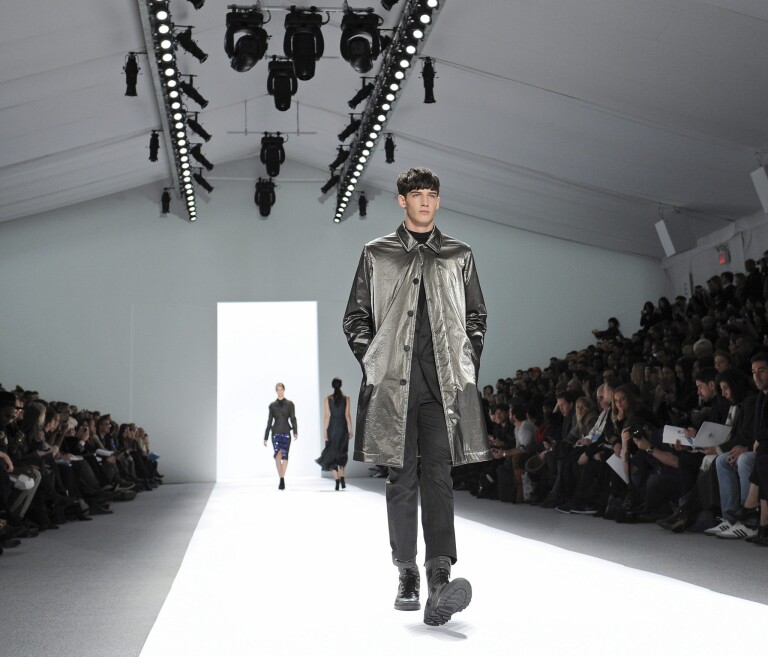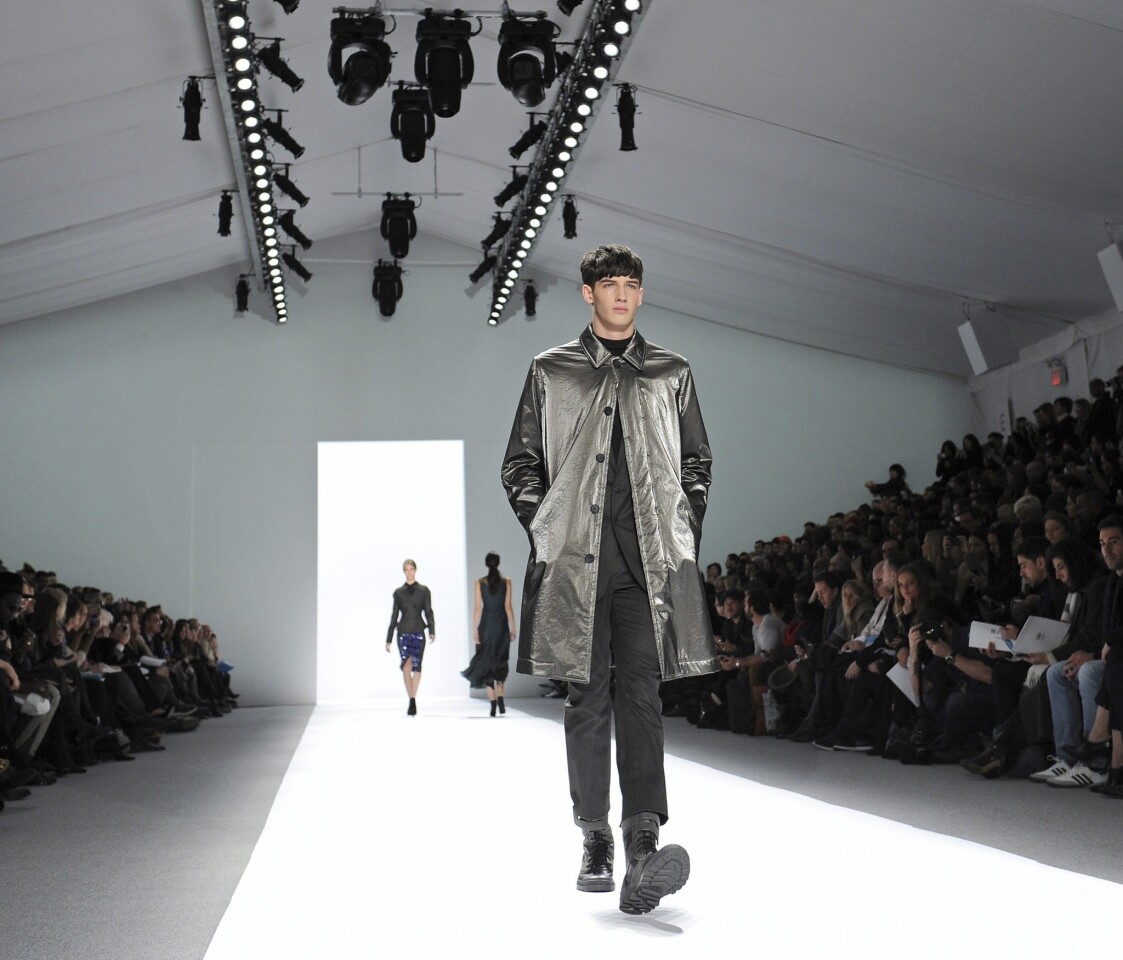 Richard Chai - fall 2013
(Peter Foley / EPA)
Richard Chai - fall 2013
(Peter Foley / EPA)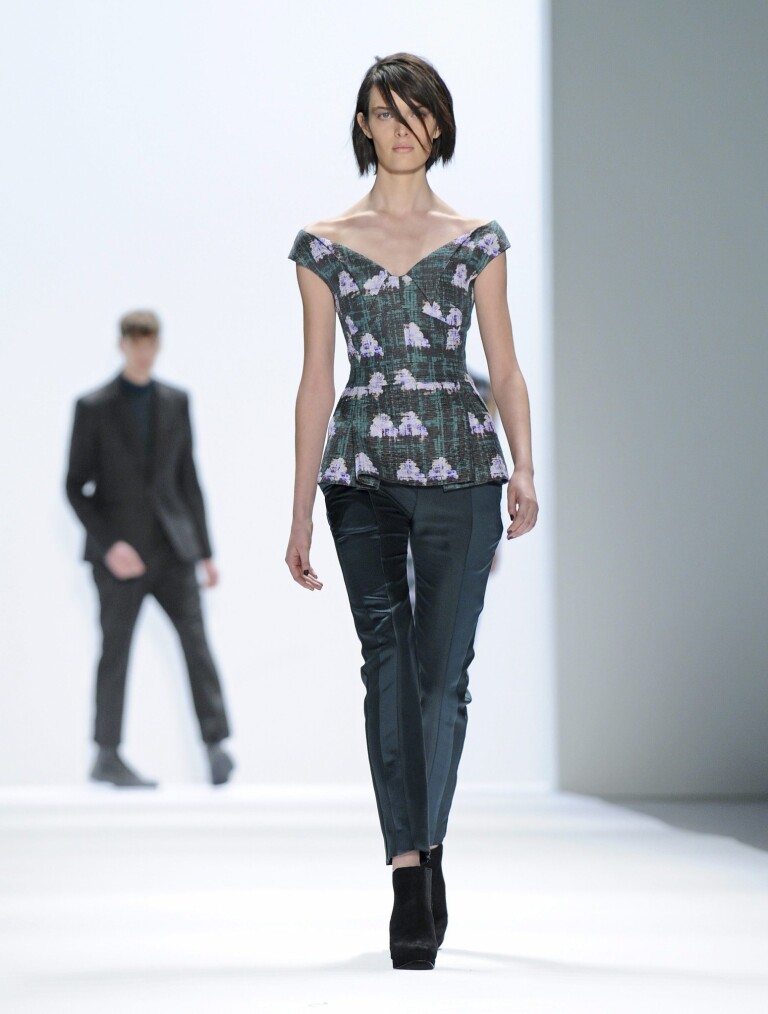 Richard Chai - fall 2013
(Peter Foley / EPA)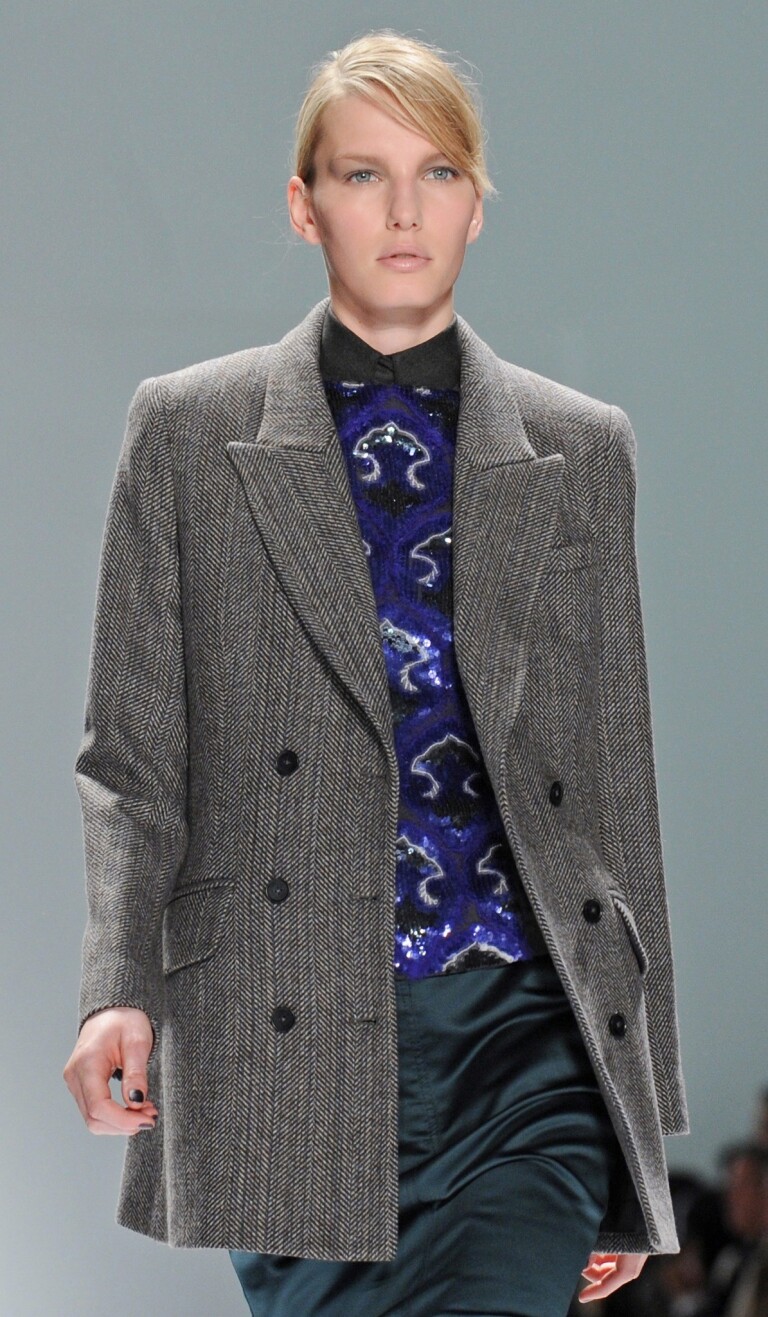 Richard Chai - fall 2013
(Peter Foley / EPA)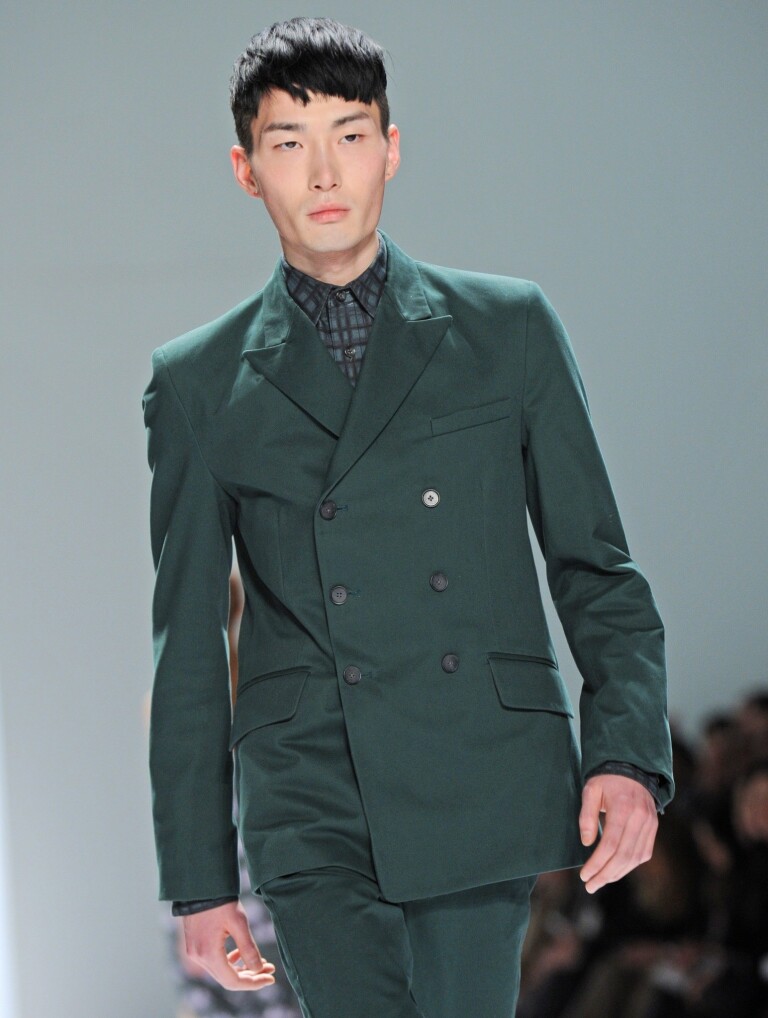 Richard Chai - fall 2013
(Peter Foley / EPA)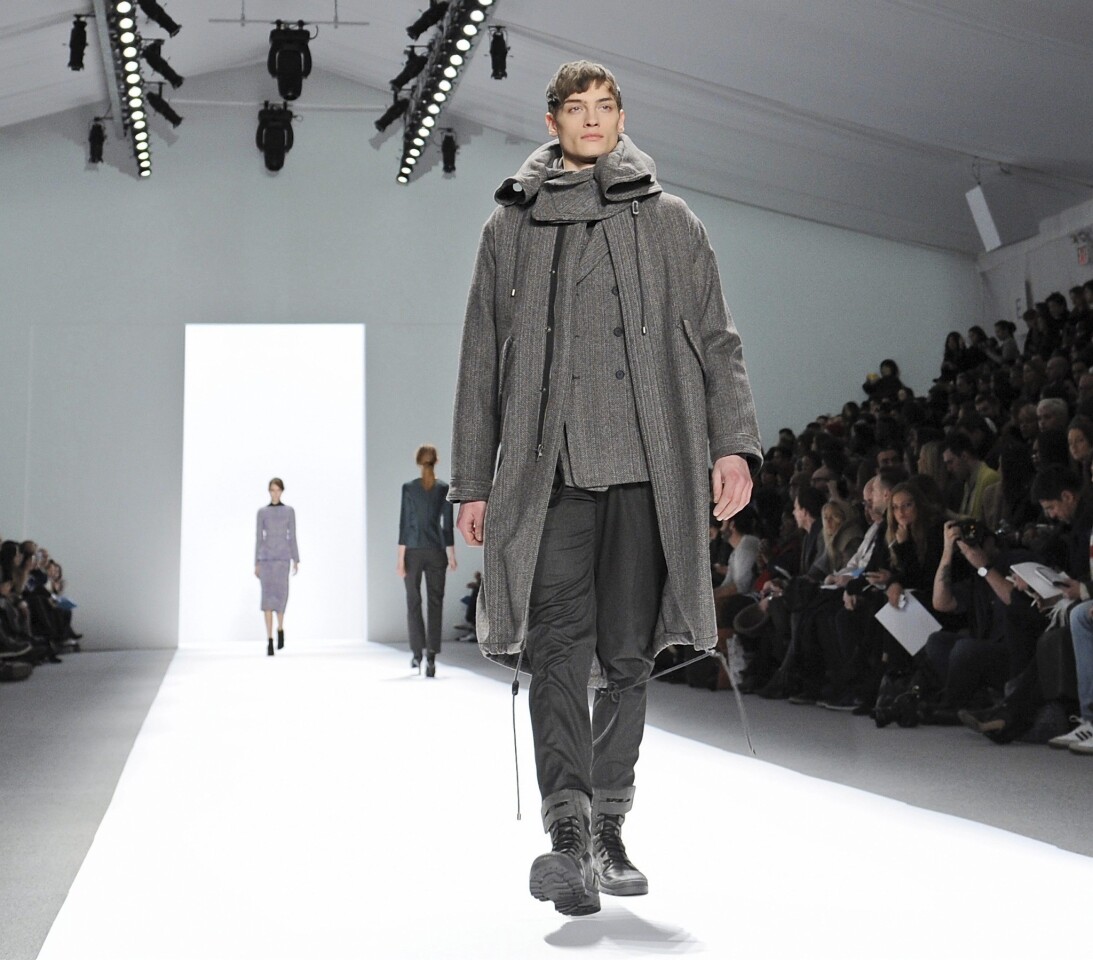 Richard Chai - fall 2013
(Peter Foley / EPA)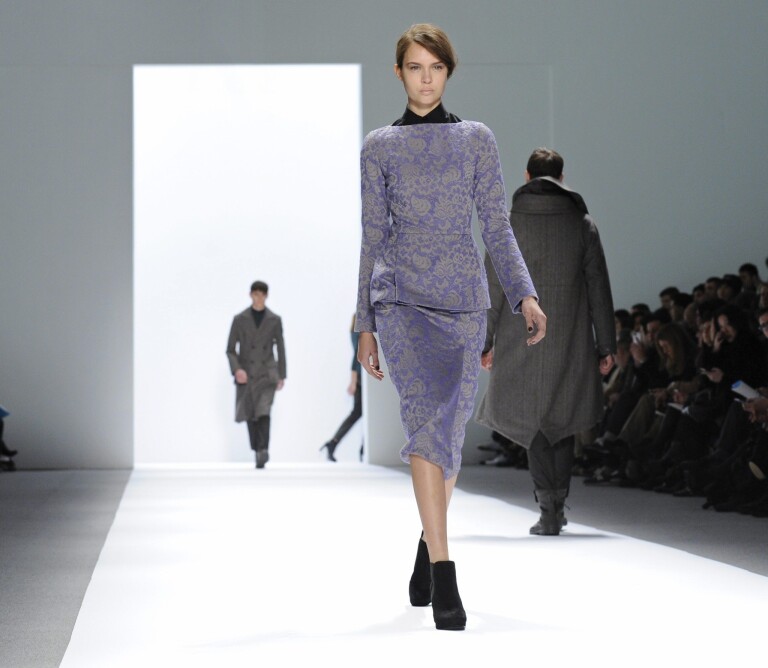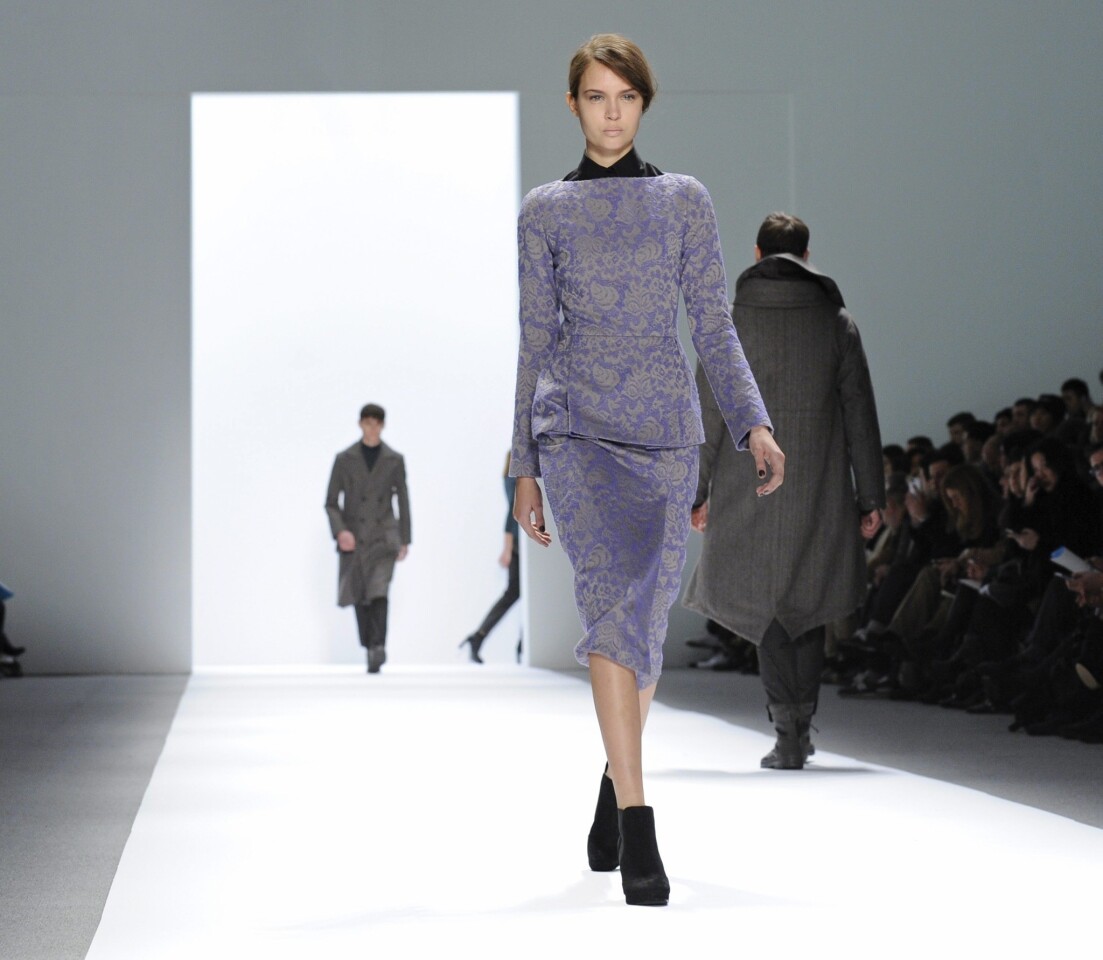 Richard Chai - fall 2013
(Peter Foley / EPA)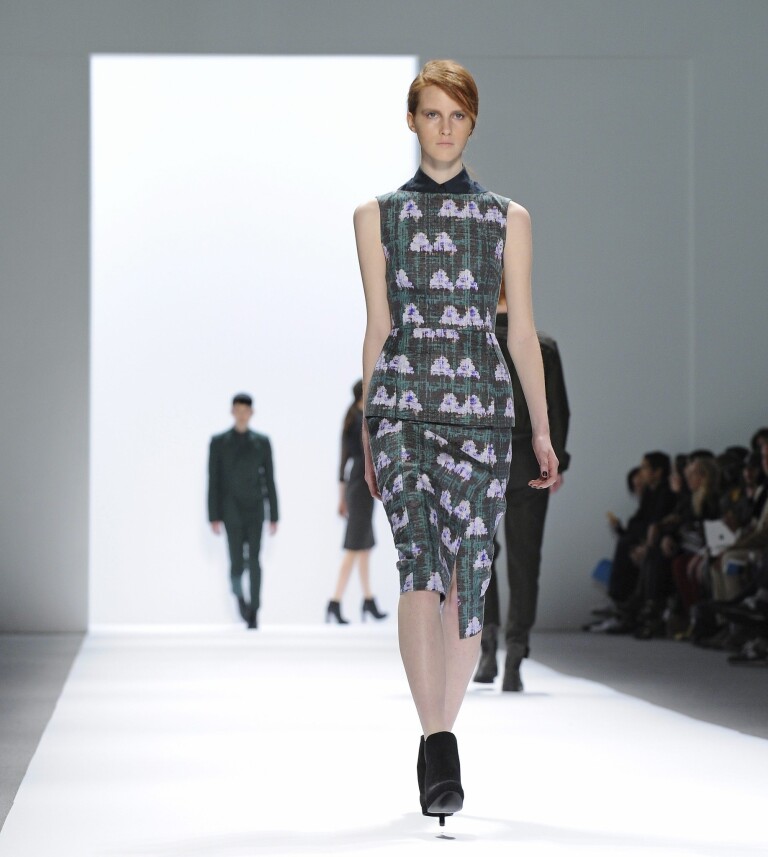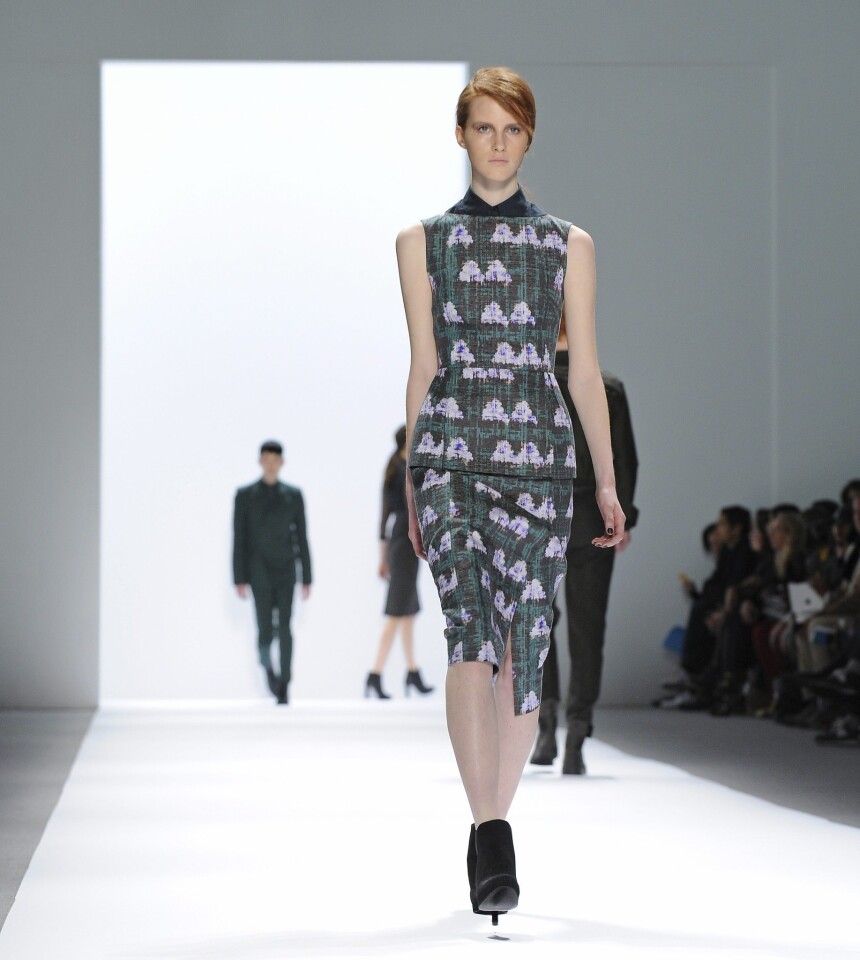 Richard Chai - fall 2013
(Peter Foley / EPA)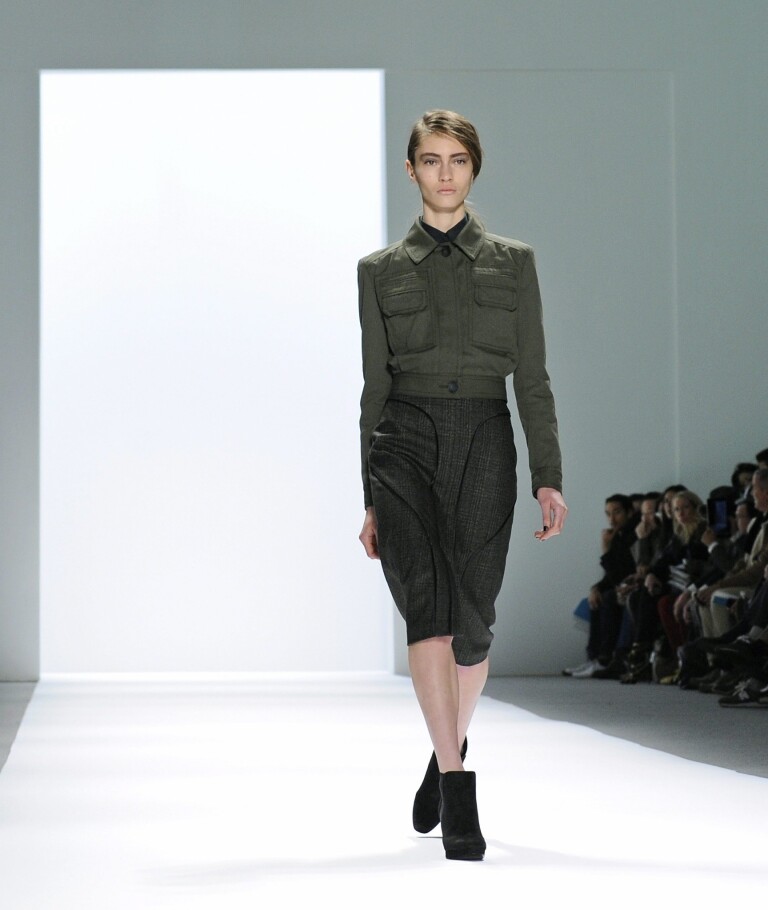 Richard Chai - fall 2013
(Peter Foley / EPA)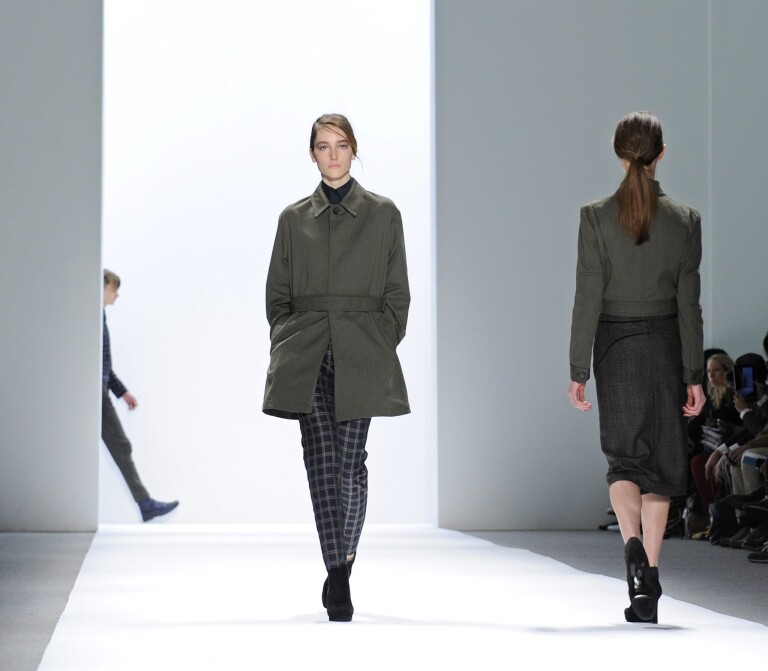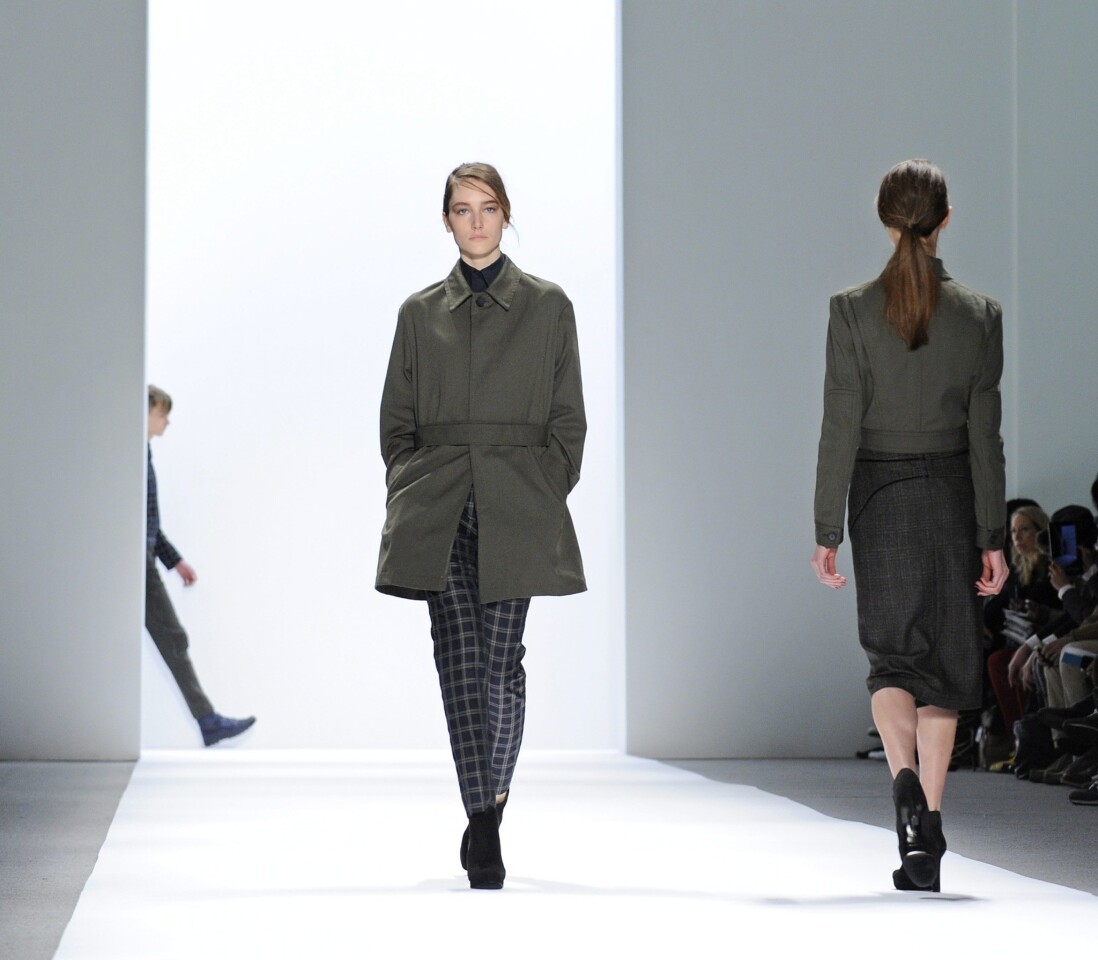 Richard Chai - fall 2013
(Peter Foley / EPA)
NEW YORK -- Richard Chai showed his fall 2013 men's and women's fall 2013 runway collections at the Lincoln Center tents on Thursday, the first day of New York Fashion Week.
Inspiration: The designer seemed to be mining military motifs for many of his silhouettes, the world of men's suiting for his fabrics and raiding a jewel box of gemstones to add pops of color to a palette based in brown, navy blue and olive drab.
The look: For women, military-inspired cropped jackets, skirts and pants in muted green plaids with black contrast piping details as well as some pieces with a more feminine feel – purple floral (or perhaps cloud) printed peplum dresses, sleeveless off-the-shoulder tops and diaphanous dresses and skirts that flared slightly at the hem. There were many tongue-in-cheek riffs on traditional camouflage throughout, including a black-and-white jacquard that looked like modern-day digital camo, lavender floral flocking and the aforementioned purple cloud print.
The men's offerings included crisp suits – memorable among them a navy suit with windowpane checks and an evergreen suit with a double-breasted jacket -- pleated flannel trousers and a range of button-front work shirts with varying degrees of military inspiration, some with embroidered embellishments across the back yoke, breast pocket and epaulets.
In addition, there were plenty of outerwear options for both genders – a bumper crop of hooded bomber jackets, balmacaans and Chesterfields in various fabrications.
The scene: Before the show, Ashlee Simpson, Christina Ricci and Maggie Grace provided front-row fodder for a scrum of photographers, while fashion editors and buyers greeted each other with the kind of enthusiasm that's in evidence only the first day of fashion week.
The verdict: If this is the look of the army Chai is deploying for fall 2013, we think enlistments will definitely be on the rise.
ALSO:
New York Fashion Week fall 2013: Todd Snyder
New York Fashion Week fall 2013: BCBG's urban bedouins
Blizzard fears cause Marc Jacobs to postpone NY Fashion Week show
---