New York Fashion Week fall 2013: Victoria Beckham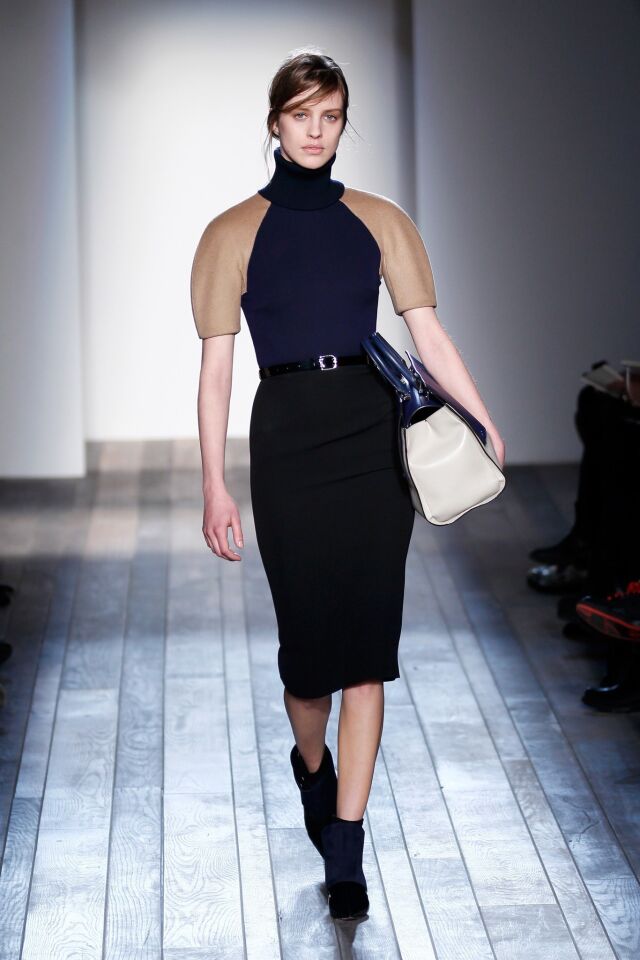 Victoria Beckham - fall 2013
(Peter Michael Dills / Getty Images)
Victoria Beckham - fall 2013
(Peter Michael Dills / Getty Images)
Victoria Beckham - fall 2013
(Peter Michael Dills / Getty Images)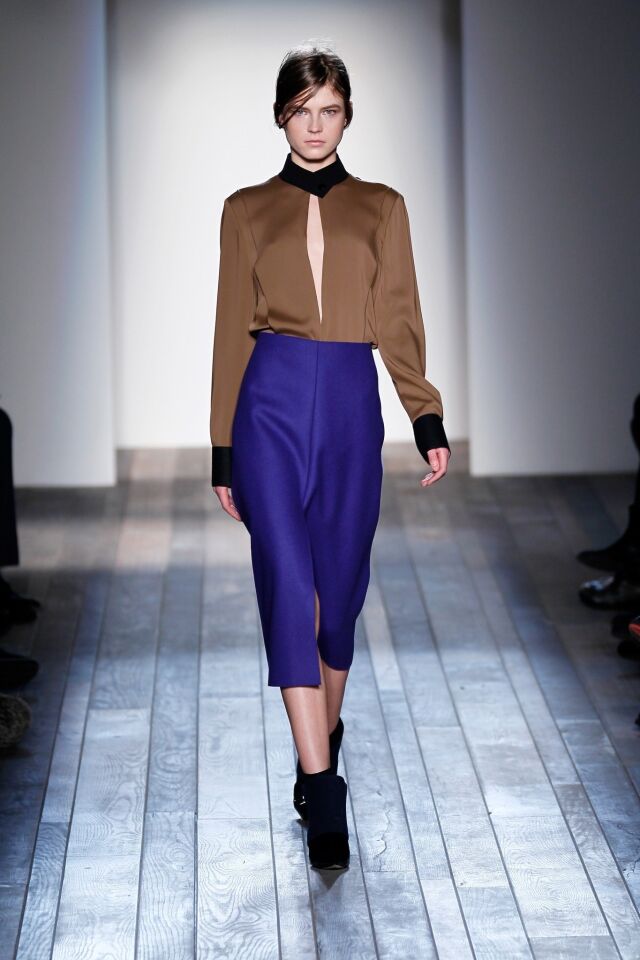 Victoria Beckham - fall 2013
(Peter Michael Dills / Getty Images)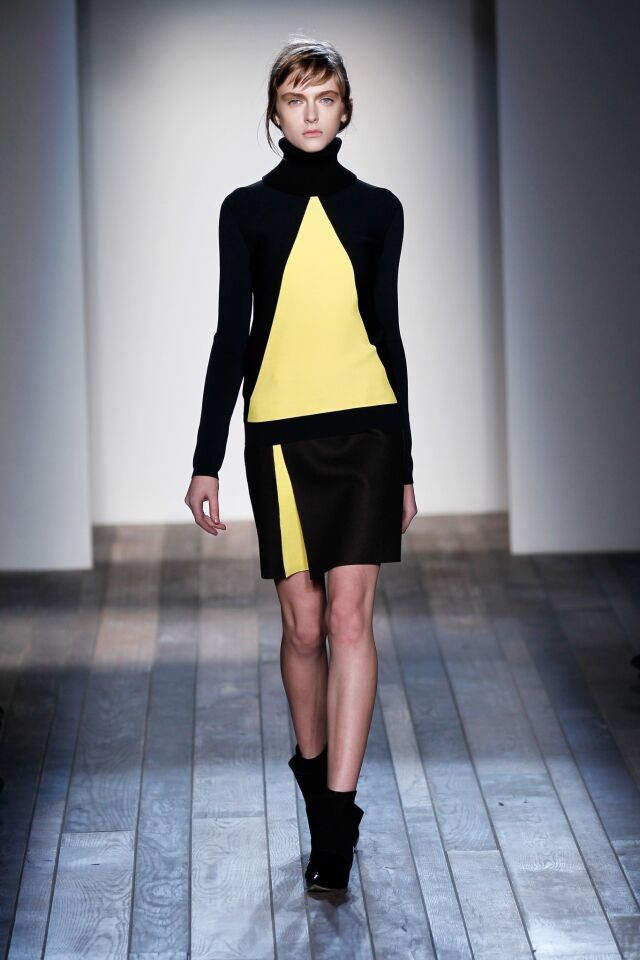 Victoria Beckham - fall 2013
(Peter Michael Dills / Getty Images)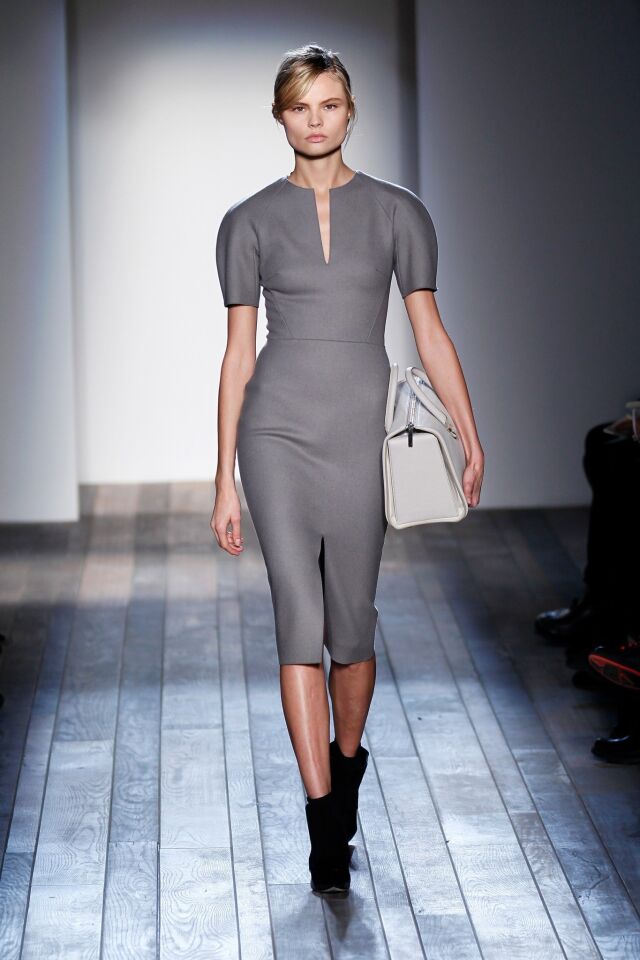 Victoria Beckham - fall 2013
(Peter Michael Dills / Getty Images)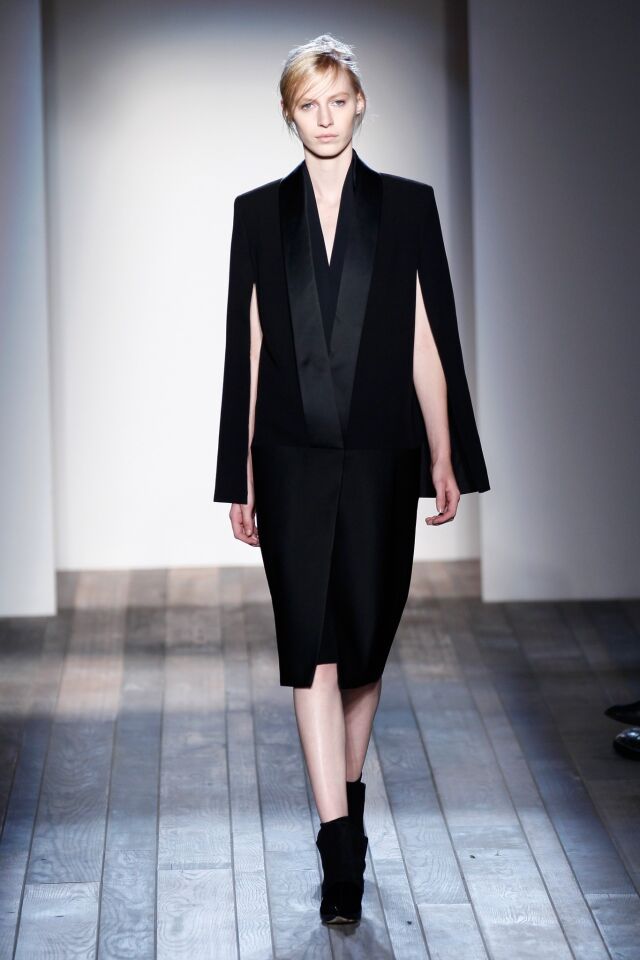 Victoria Beckham - fall 2013
(Peter Michael Dills / Getty Images)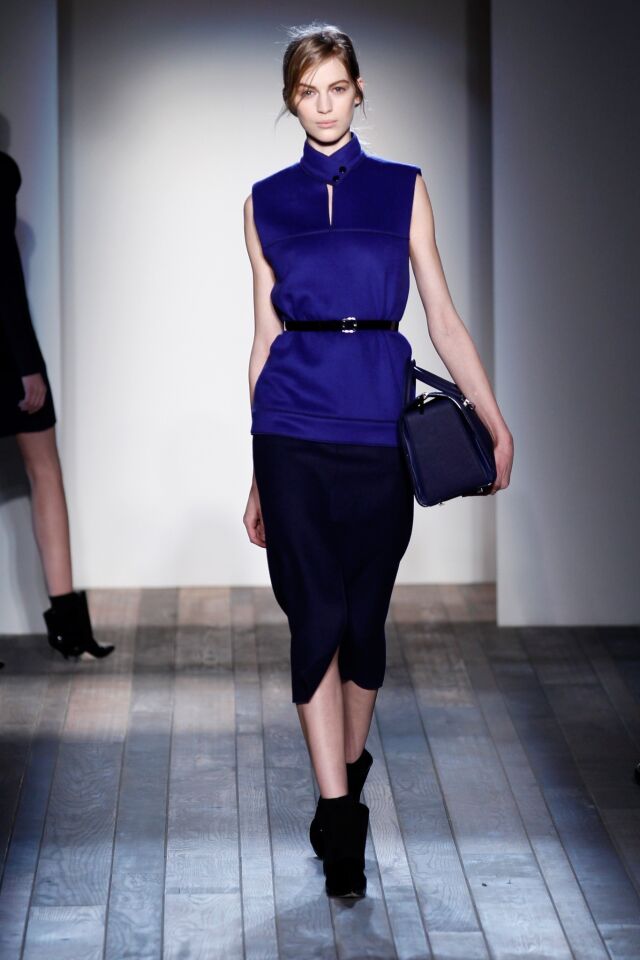 Victoria Beckham - fall 2013
(Peter Michael Dills / Getty Images)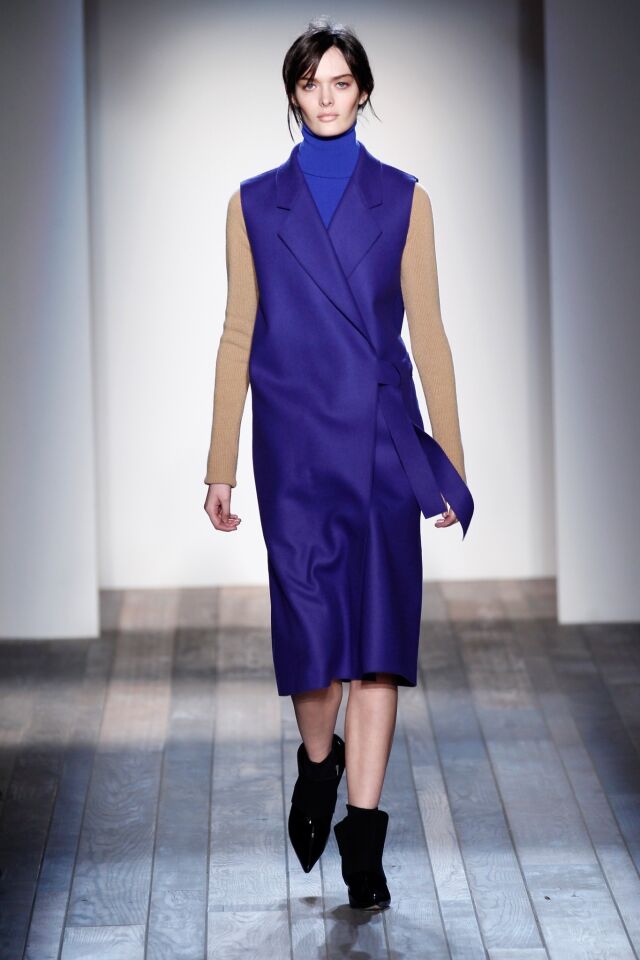 Victoria Beckham - fall 2013
(Peter Michael Dills / Getty Images)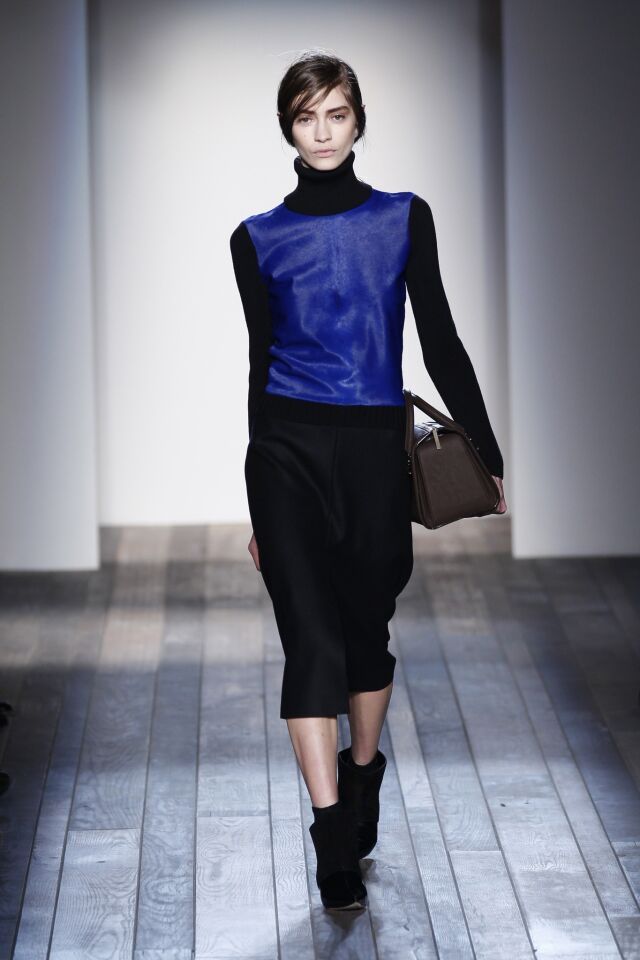 Victoria Beckham - fall 2013
(Peter Michael Dills / Getty Images)
NEW YORK -- Victoria Beckham, newly relocated from Los Angeles back to her home in London, presented her fall-winter 2013 fashion collection at the New York Public Library on Sunday morning. The crowd included her hunky hubbie David Beckham, who inspired more than one grown woman to furtively pull out her camera phone and angle for a pic.
The look:Linear, disciplined. Menswear-inspired modern, beginning with the first look--a beautiful, straight line blue check coat. Coats were the stars of this collection, including a bright yellow sleeveless topper with a waist side tie, Simple, modular shift dresses were color and fabric blocked, with the skirts slit on a diagonal across the front. A black fur front turtleneck sweater was a major piece, as was a creamy white blouse with soft shawl collar tucked into a pencil skirt with graphic patent leather piping in the kick pleats. Beckham ended with a couple of riffs on the tuxedo, including a short tuxedo cape with deep satin lapels, worn with boxy cropped pants.
The inspiration: Texture and simplicity. Combining enhanced volumes and restrained outlines.
The verdict:Like a latter day Calvin Klein, Beckham offered a stunning wardrobe for women who are serious about clothes and purity of design.
ALSO:
New York Fashion Week fall 2013: Altuzarra reviewNew York Fashion Week fall 2013: Diane von Furstenberg review
New York Fashion Week fall 2013: Chloë Sevigny for Opening Ceremony
---