New York Fashion Week spring 2014: Delpozo review
Delpozo - spring 2014
(Jemal Countess / Getty Images)
Delpozo - spring 2014
(Jemal Countess / Getty Images)
Delpozo - spring 2014
(Jemal Countess / Getty Images)
Delpozo - spring 2014
(Jemal Countess / Getty Images)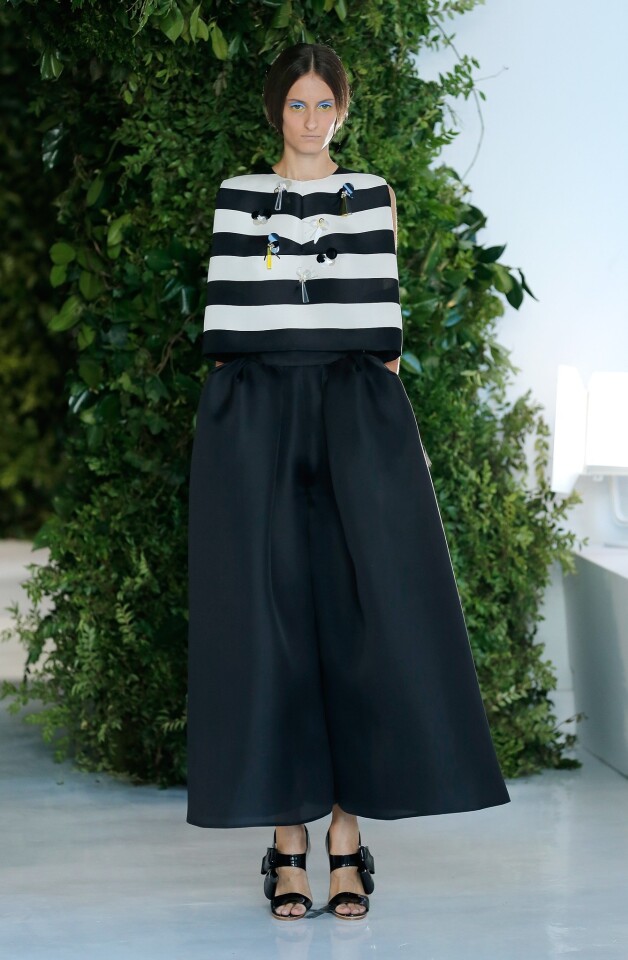 Delpozo - spring 2014
(Jemal Countess / Getty Images)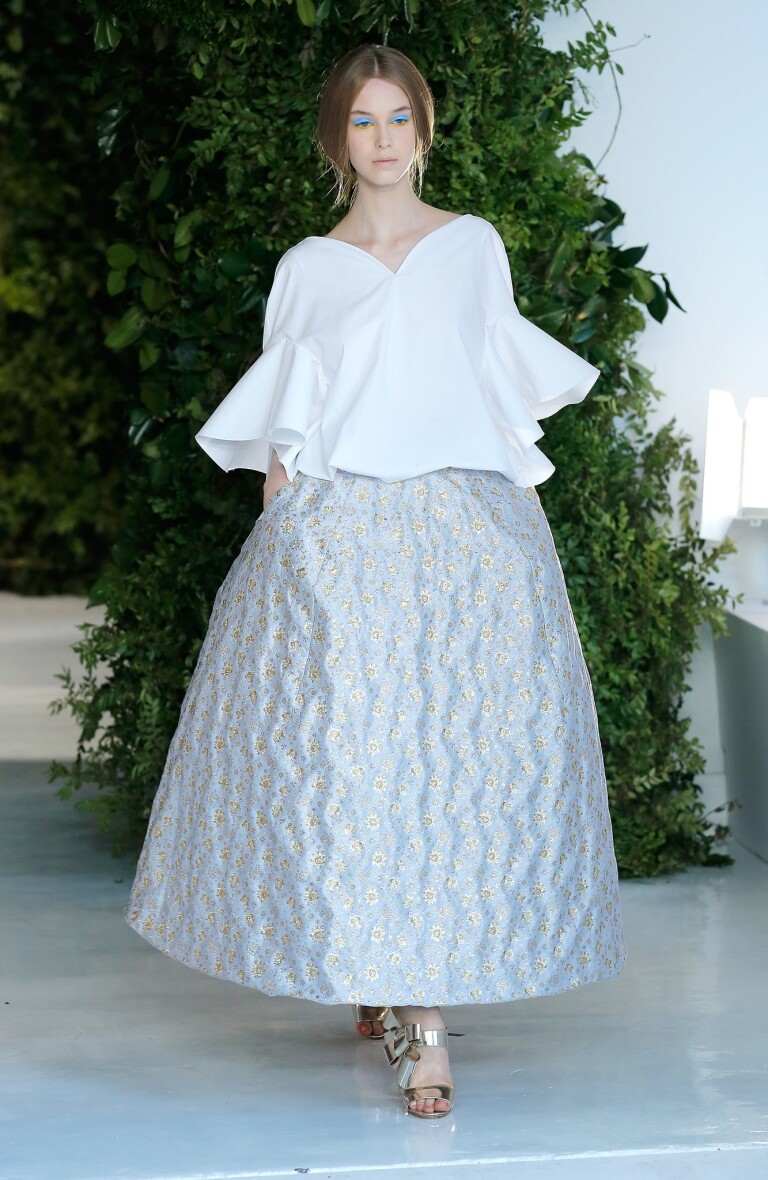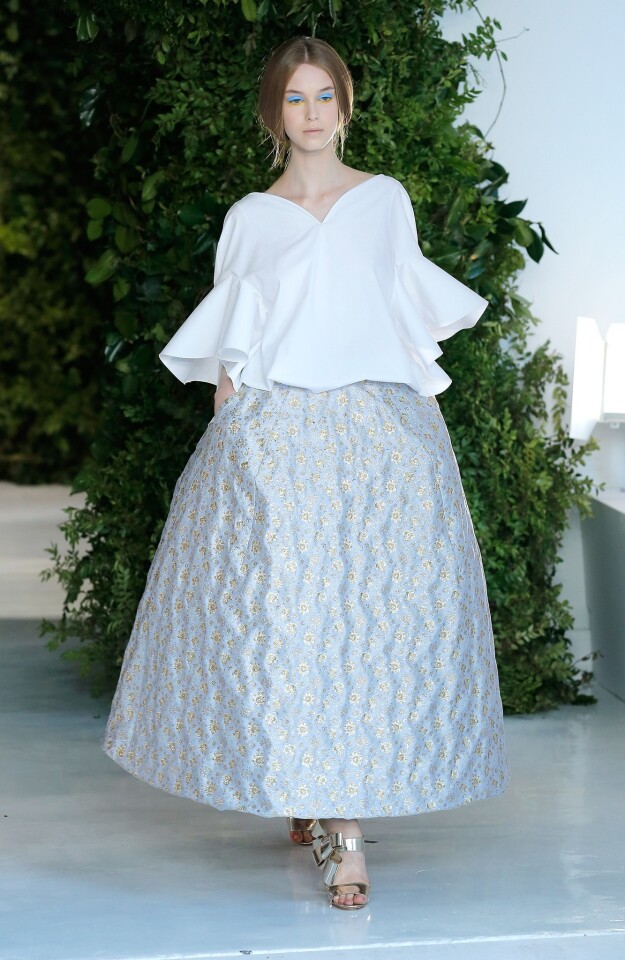 Delpozo - spring 2014
(Jemal Countess / Getty Images)
Delpozo - spring 2014
(Jemal Countess / Getty Images)
Delpozo - spring 2014
(Jemal Countess / Getty Images)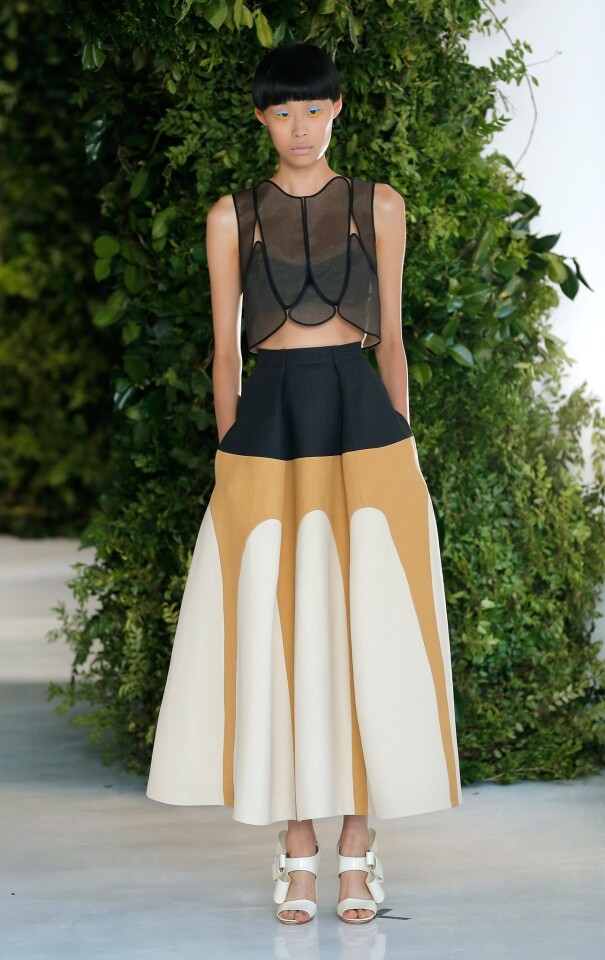 Delpozo - spring 2014
(Jemal Countess / Getty Images)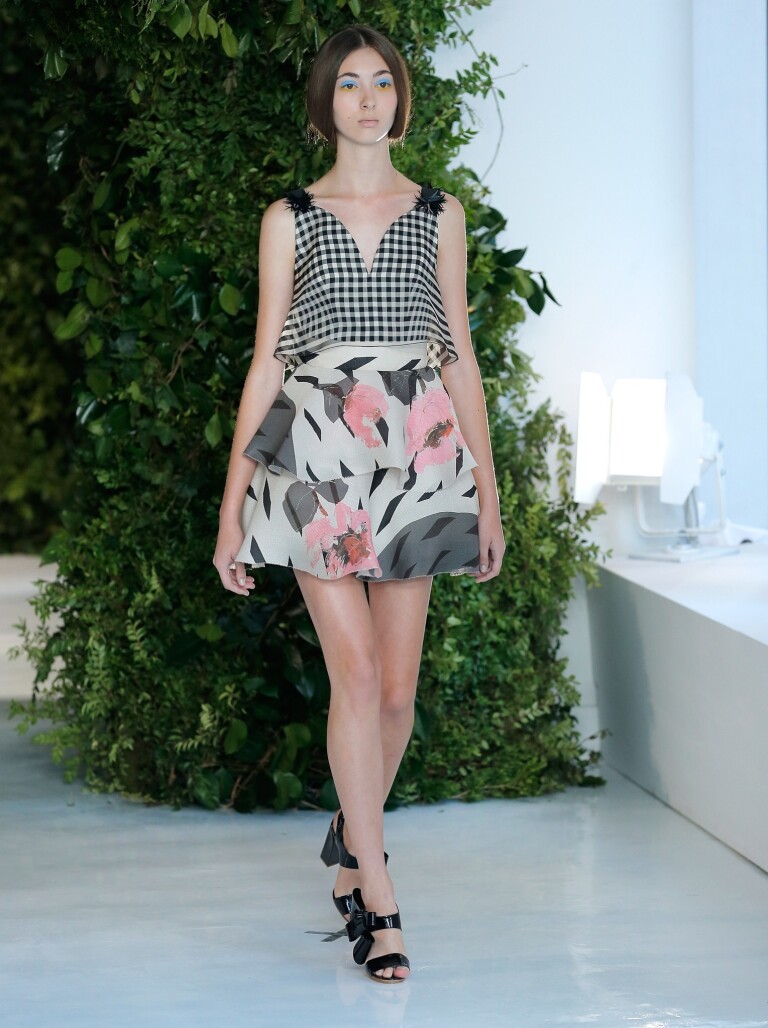 Delpozo - spring 2014
(Jemal Countess / Getty Images)
Los Angeles Times Fashion Critic
NEW YORK -- Delpozo, the Madrid fashion house and fragrance line whose founder died in 2011, has been garnering buzz under new designer Josep Fond, who started showing the collection in New York two seasons ago.
His third outing Sunday at New York Fashion Week proved Delpozo is one to watch for whimsically sweet designs and beautiful fabrications.
The inspiration: The painting "Gypsy Woman With Tambourine" by Jean-Baptiste-Camille Corot, according to the show notes.
The look: Demi-couture. Lots of feminine frills. Voluminous skirts with heart-shaped tops; ballgowns with elaborate embroidery or cape-back details.
The verdict: Paging Hailee Steinfeld and Lily Collins. This niche luxury brand should be a big hit with the young Hollywood set. The clothes are beautifully made, uber expensive and fanciful. Sounds like a perfect fit.
ALSO:
New York Fashion Week coverage
NYFW spring 2014: Michael Bastian review
NYFW spring 2014: Alexander Wang review
---