New York Fashion Week spring 2014: Prabal Gurung review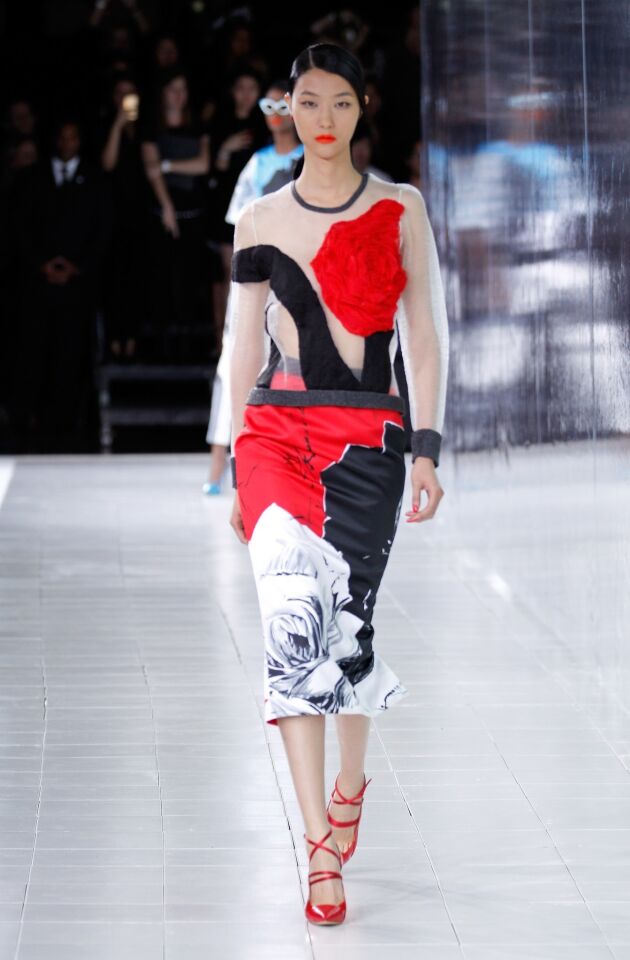 Prabal Gurun - spring 2014
(Peter Michael Dills/Getty Images)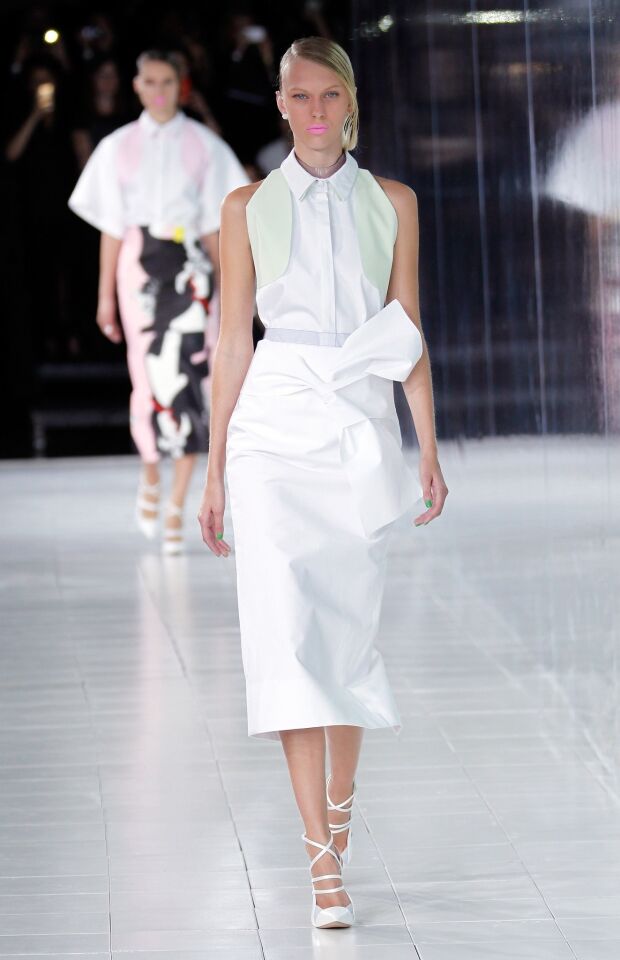 Prabal Gurun - spring 2014
(Peter Michael Dills/Getty Images)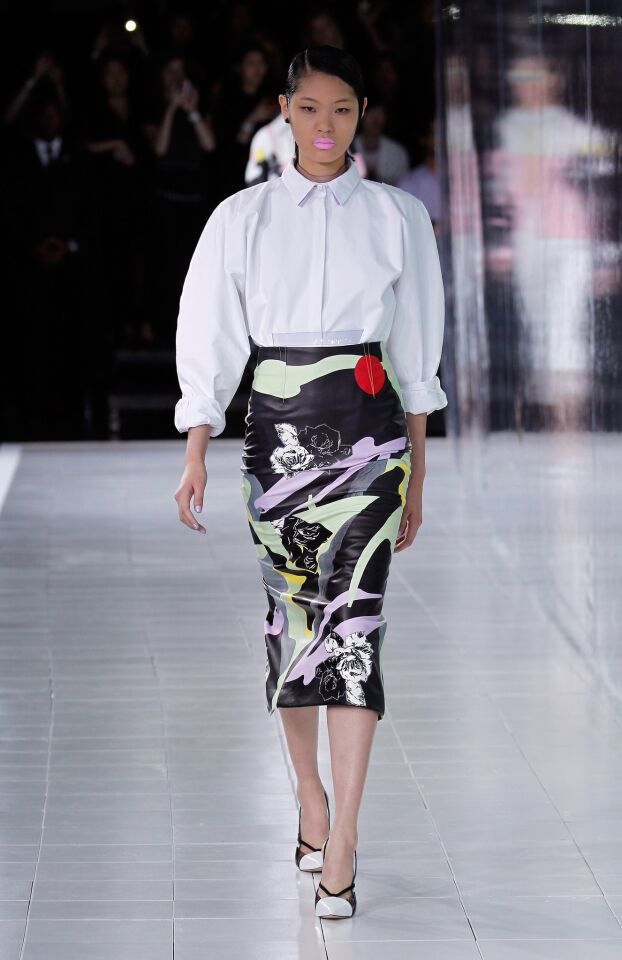 Prabal Gurun - spring 2014
(Peter Michael Dills/Getty Images)
Prabal Gurun - spring 2014
(Peter Michael Dills/Getty Images)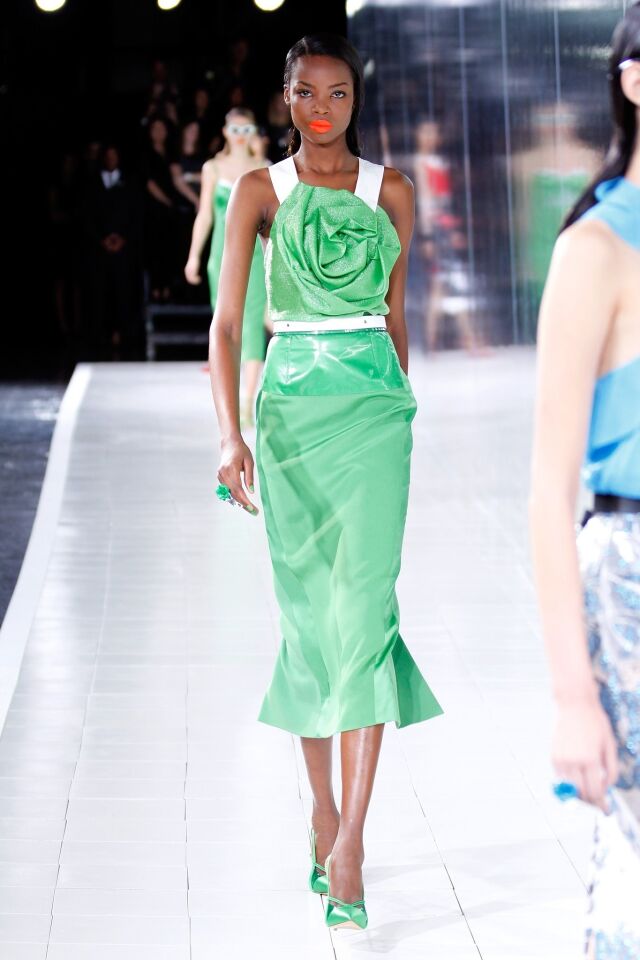 Prabal Gurun - spring 2014
(Peter Michael Dills/Getty Images)
Prabal Gurun - spring 2014
(Peter Michael Dills/Getty Images)
Prabal Gurun - spring 2014
(Peter Michael Dills/Getty Images)
Prabal Gurun - spring 2014
(Peter Michael Dills/Getty Images)
Prabal Gurun - spring 2014
(Peter Michael Dills/Getty Images)
Prabal Gurun - spring 2014
(Peter Michael Dills/Getty Images)
Prabal Gurun - spring 2014
(Peter Michael Dills/Getty Images)
NEW YORK -- It seemed as if Prabal Gurung was trying to elevate his brand with a high-concept show, starting with the clear plasticky curtain behind which he situated his models on the runway, distorting their beauty and shrink-wrapping them in time.
The inspiration: Playing with the concept of the idealized woman. Photographer Bert Stern's melancholy "Last Sitting" with Marilyn Monroe.
The look: Distorted femininity. Lots of pastel colors, abstract florals, sheer mesh paneling and couture flourishes. Sweetheart "wiggle dresses" with embroidery, corset details or mesh overlay; ladylike tulip shirt jackets; rose print PVC coat; floral leather sweatshirts; cellophane lamé blouses and satin pencil skirts.
The verdict: Creepy in a woman-as-doll kind of way. The scary-looking ear cuff apparatuses and harness backs on some of the dresses added to the uneasy, clinical feeling. This was a collection that was trying too hard, and the ideas (twisting couture, abstract florals, sugary pastels) have been done before, and more successfully, by Miuccia Prada and Raf Simons.
ALSO:
NYFW SS14: Mara Hoffman review
NYFW SS14: Ladylike lemon prints at Kate Spade
---