N.Y. Fashion Week: The Row's ultra-luxe simplicity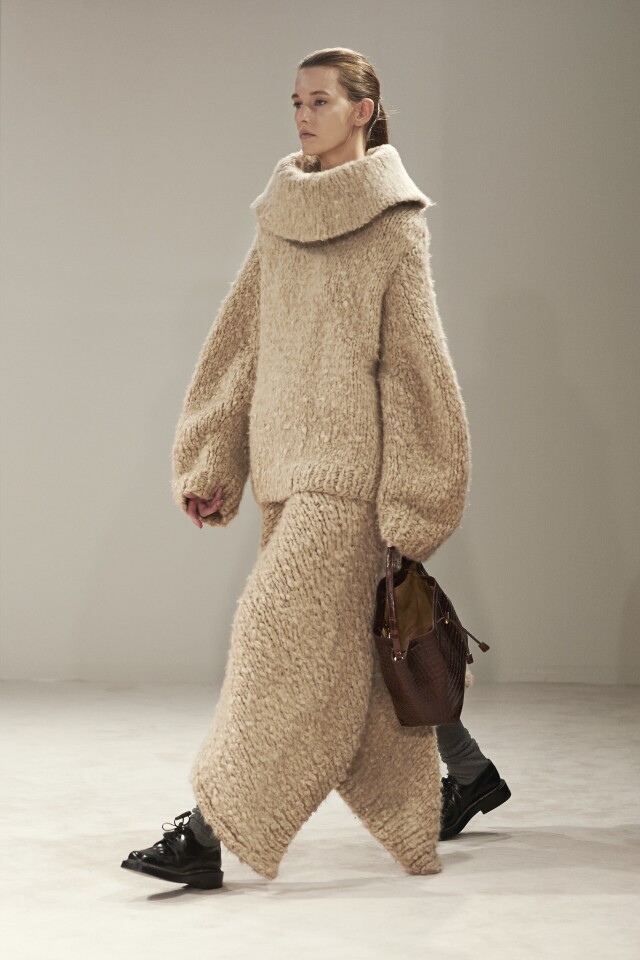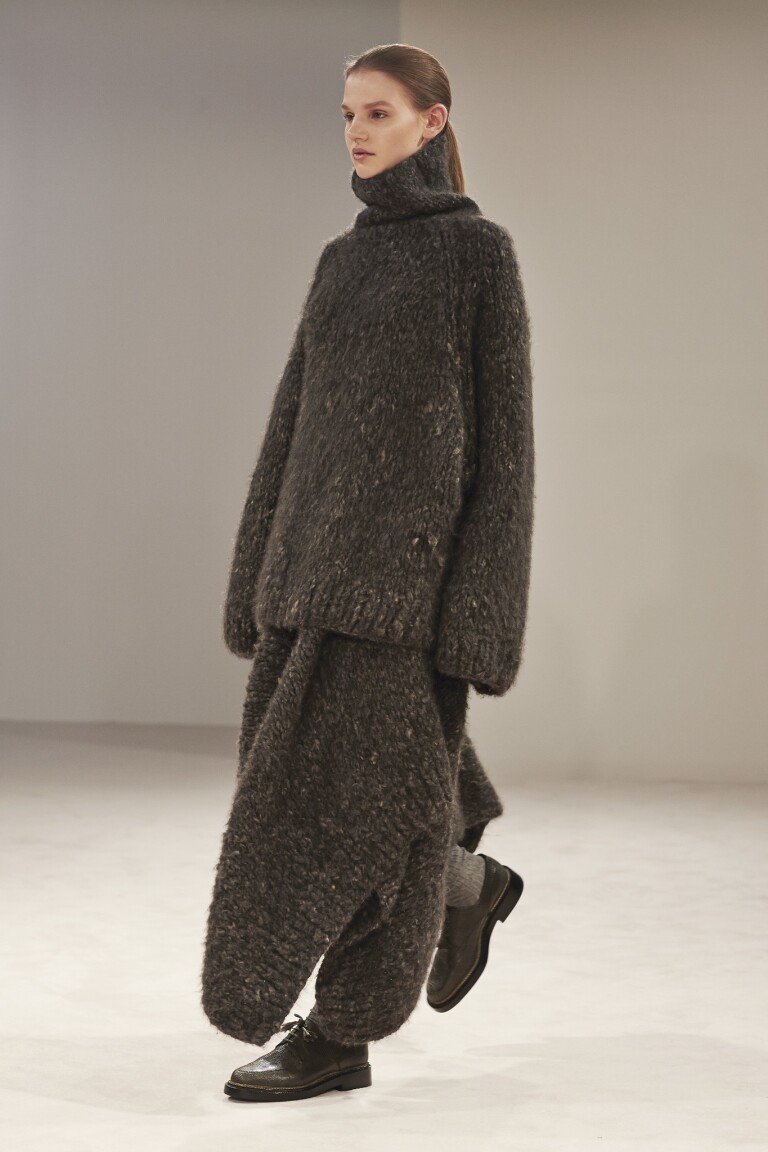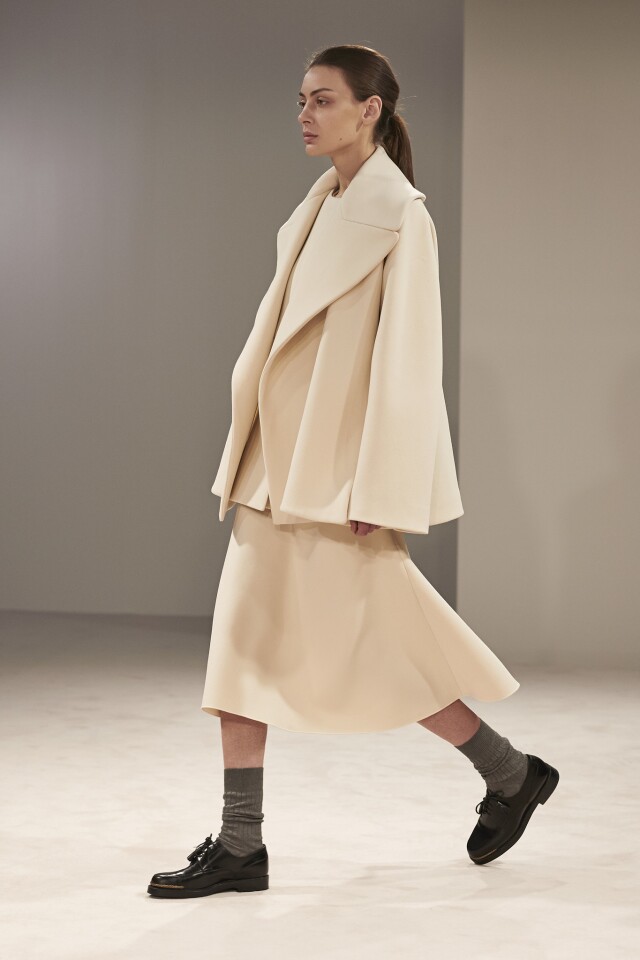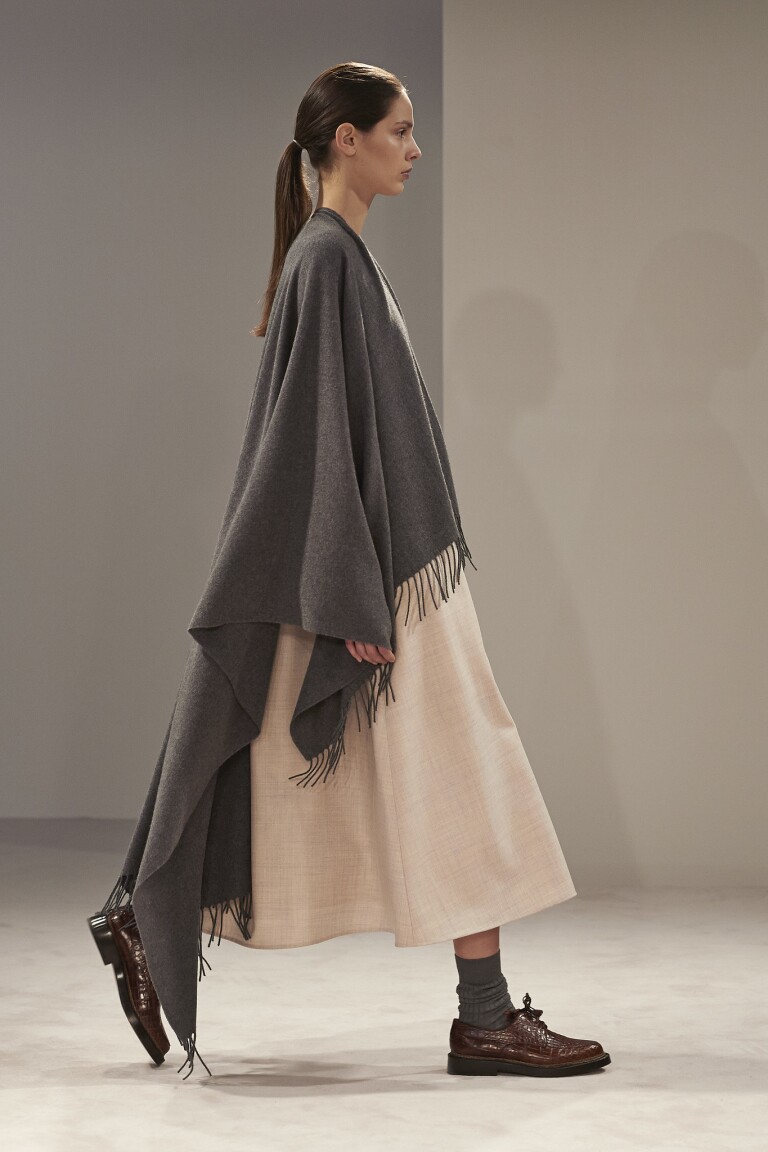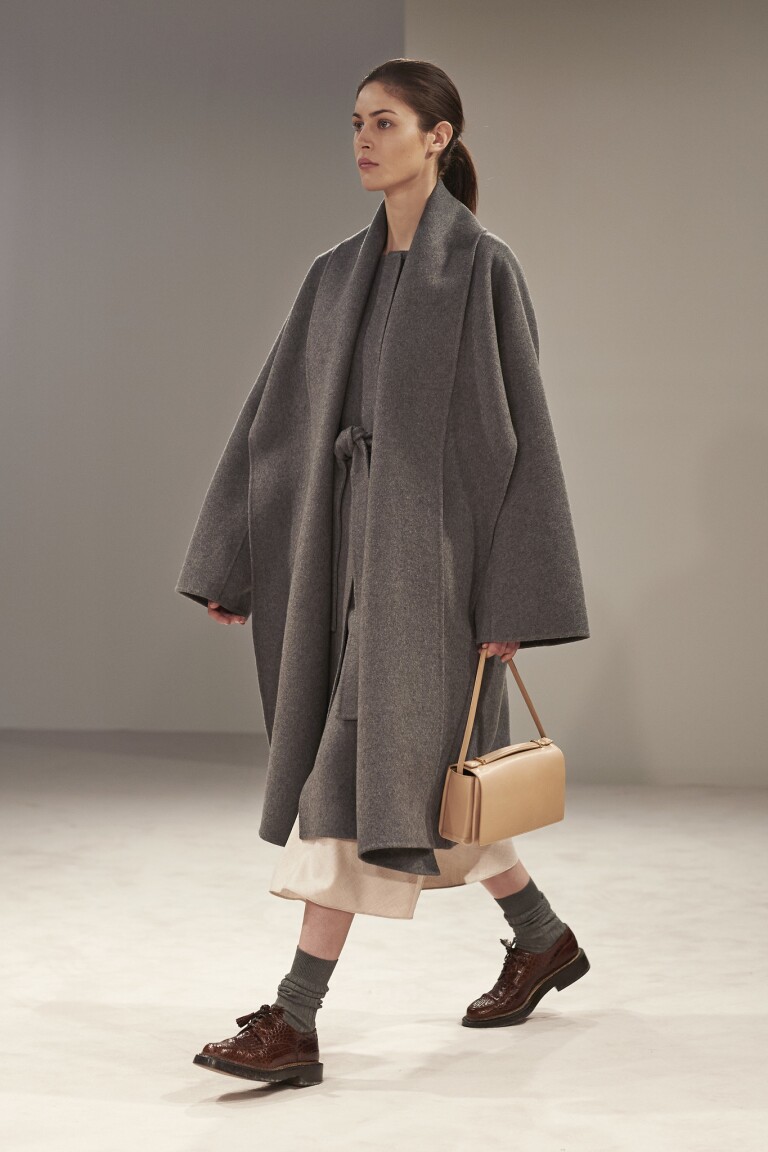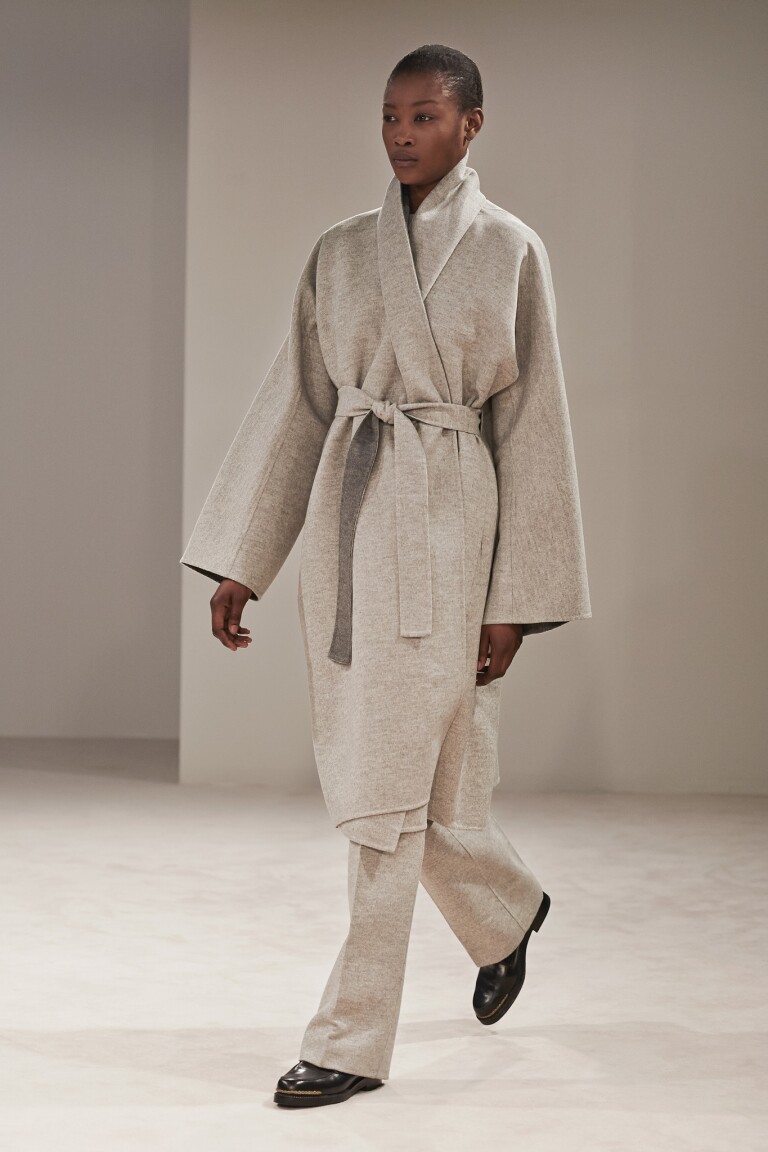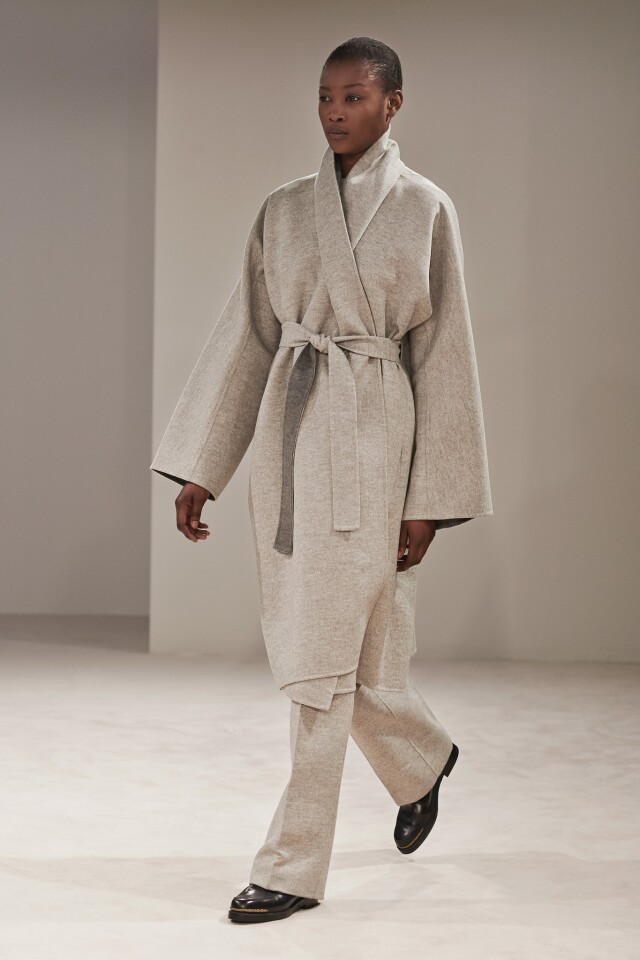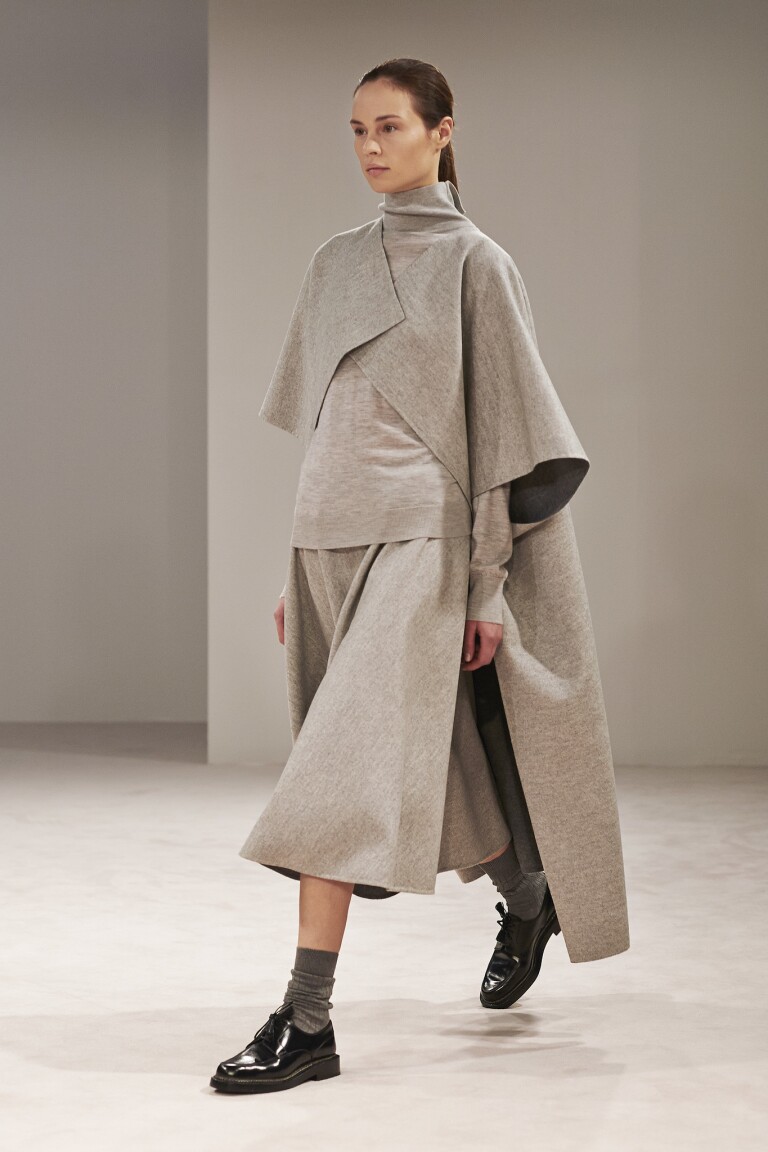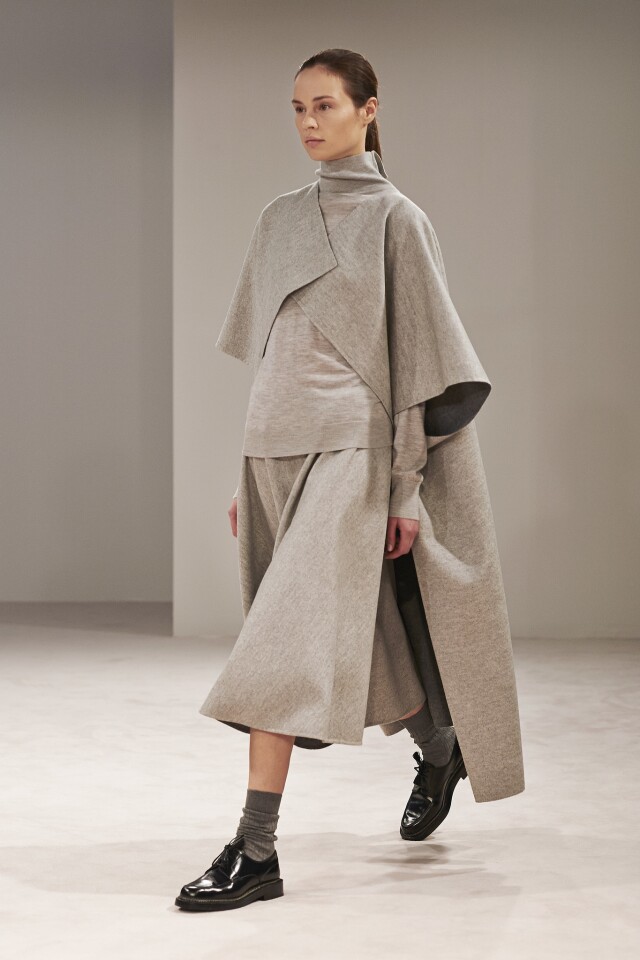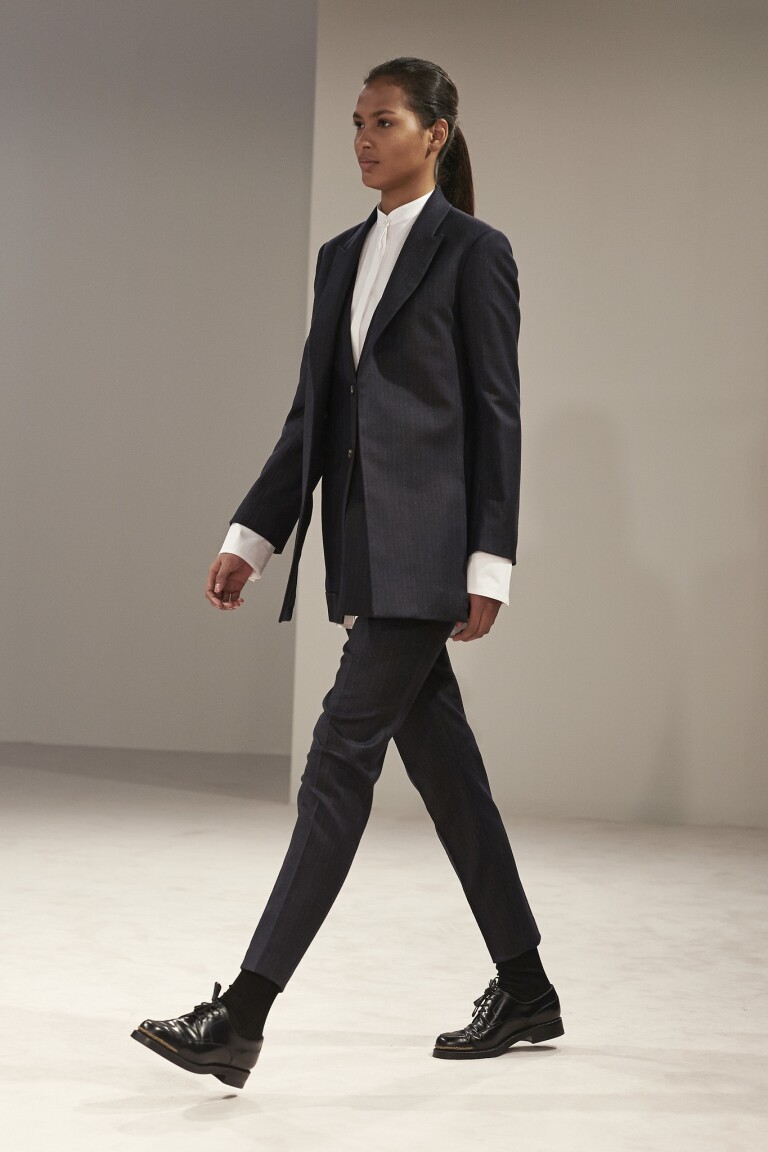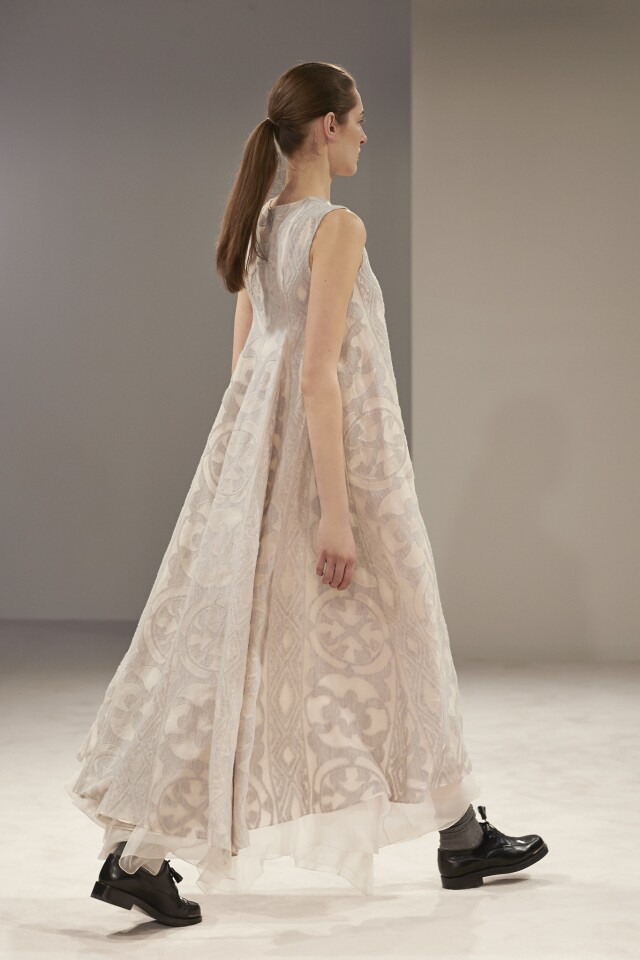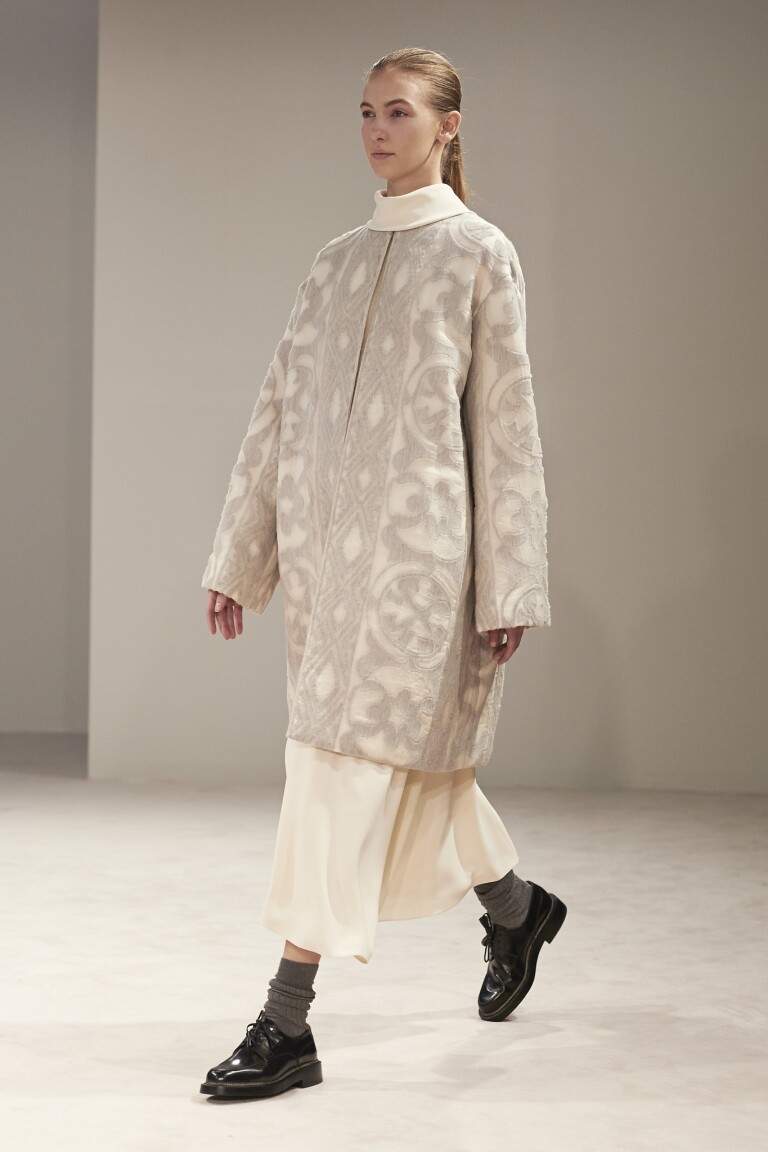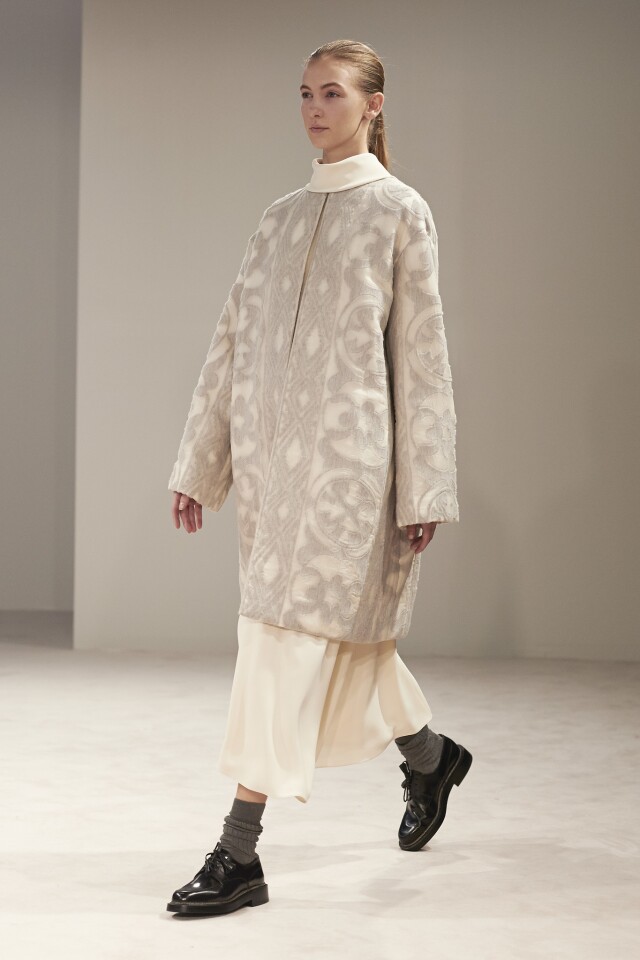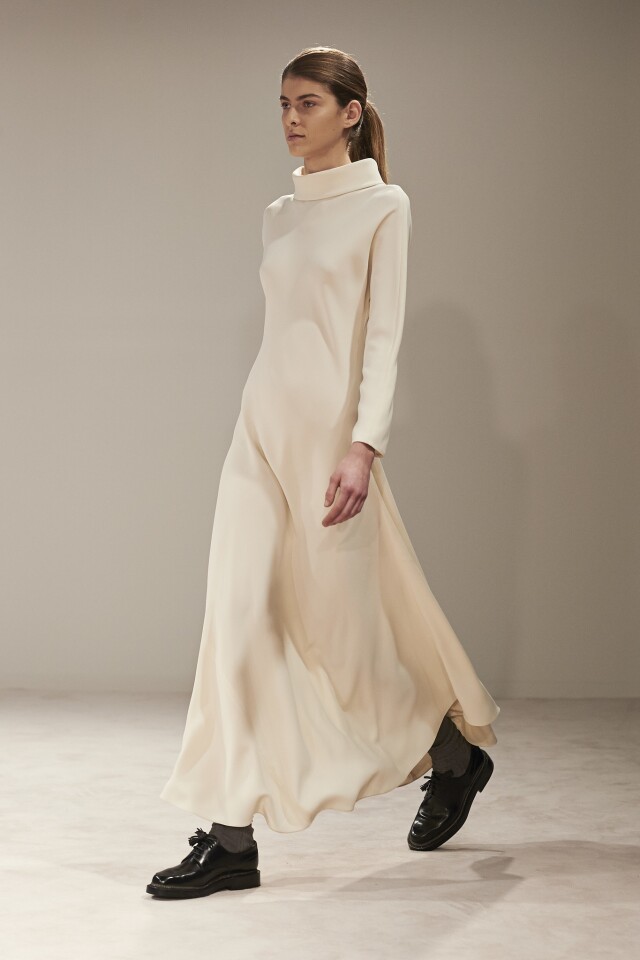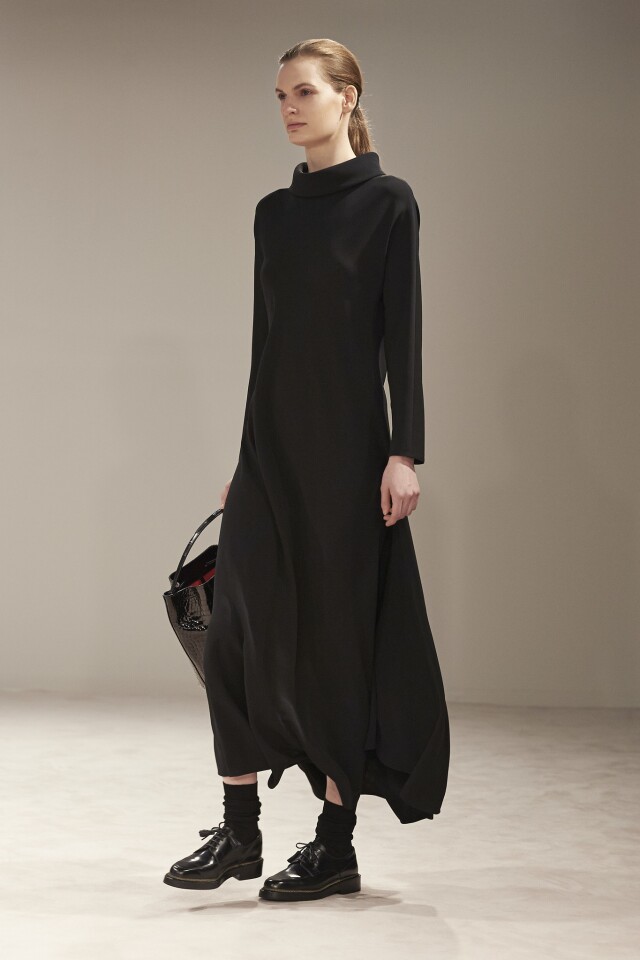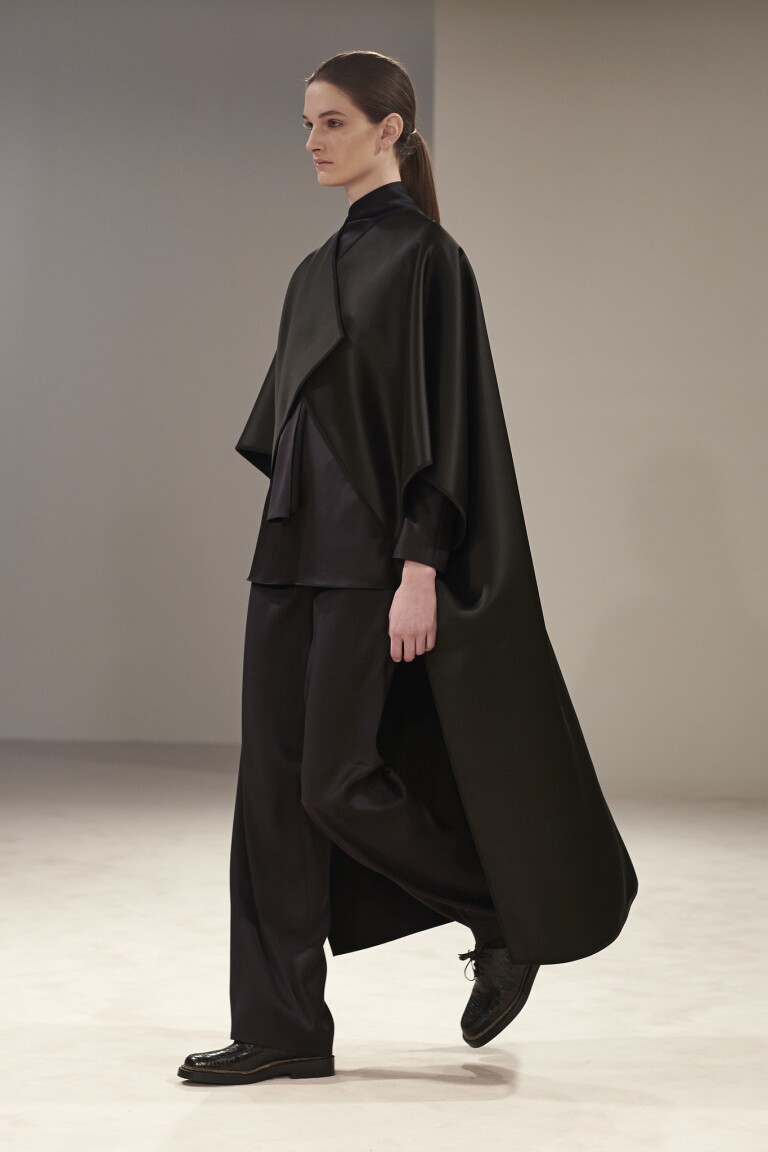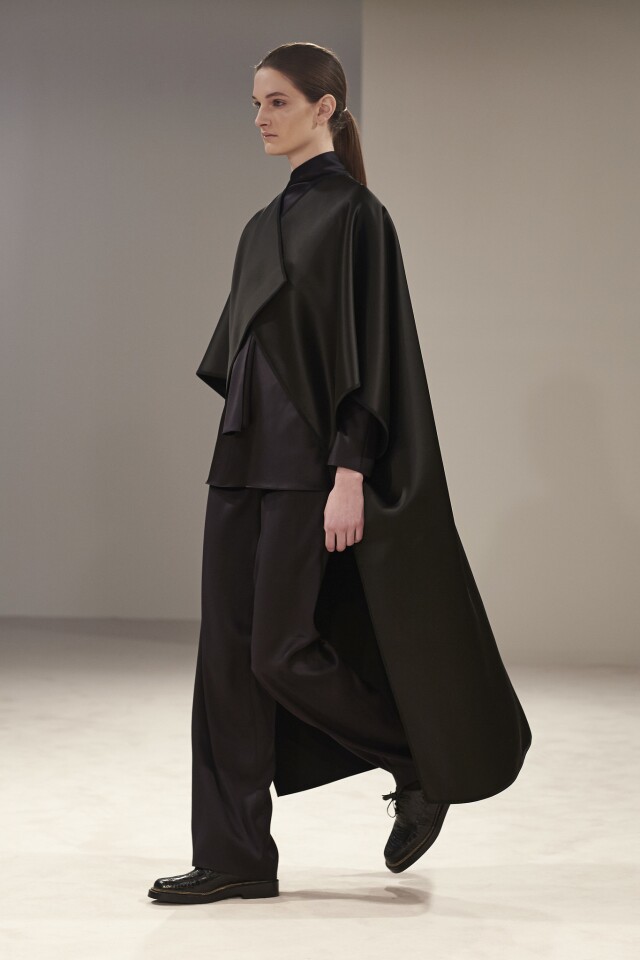 Mary Kate and Ashley Olsen showed their fall 2014 collection for The Row on Monday morning at their showroom just a couple blocks off the icy Hudson River.
And fittingly, the clothes were made for maximum warmth, starting with three yeti-sized knitwear looks -- capes, funnel-neck tops and sweater dresses -- made from woven fur and cashmere so thick it would put the polar vortex in its place.
The look: Austere slouchy layers, oversized and cocooning, with a nod to '90s era minimalism.
The inspiration: Working with 900-gram cashmere and new shapes, including circles and rectangles, and using as few seams as possible, said Mary Kate Olsen.
Key pieces: Charcoal boxy stretch wool jacket layered over knit top and mid-calf skirt. Gray felt cashmere cape, dress and matching flap bag. Dove gray brushed fil de coupe tent dress with Celtic-looking surface pattern. Black sleeveless bonded silk satin tent dress with fold-over collar. Crocodile bucket bag. Ankle socks and mannish lace-up derby shoes.
The verdict: The materials were so fine, you could see the sheen of the cashmere fibers from a mile away. And the construction of these pieces was enviable. Superb simplicity, and some of the best coats we've seen all season. The Row is slated to open its first L.A. store during the summer.
ALSO:
N.Y. Fashion Week: Derek Lam and fall's vivid color story
N.Y. Fashion Week: Brian Lichtenberg goes motocross grunge
N.Y. Fashion Week: Thakoon's colorful antidote to winter blahs
---