Paris Fashion Week Fall 2013: Haider Ackermann review
Haider Ackermann - fall 2013
(Pierre Verdy / AFP Getty Images)
Haider Ackermann - fall 2013
(Pierre Verdy / AFP Getty Images)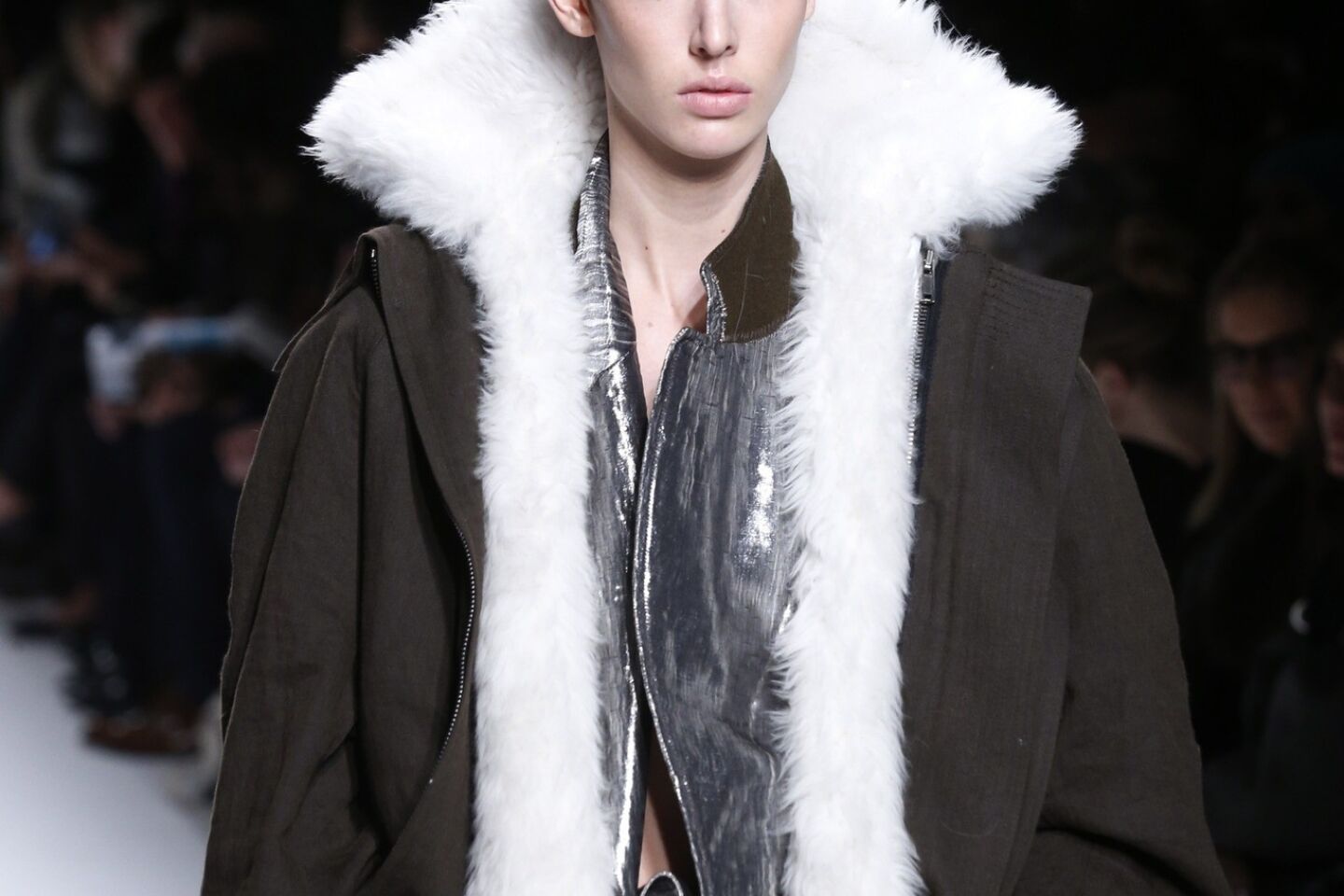 Haider Ackermann - fall 2013
(Pierre Verdy / AFP Getty Images)
Haider Ackermann - fall 2013
(Pierre Verdy / AFP Getty Images)
Haider Ackermann - fall 2013
(Pierre Verdy / AFP Getty Images)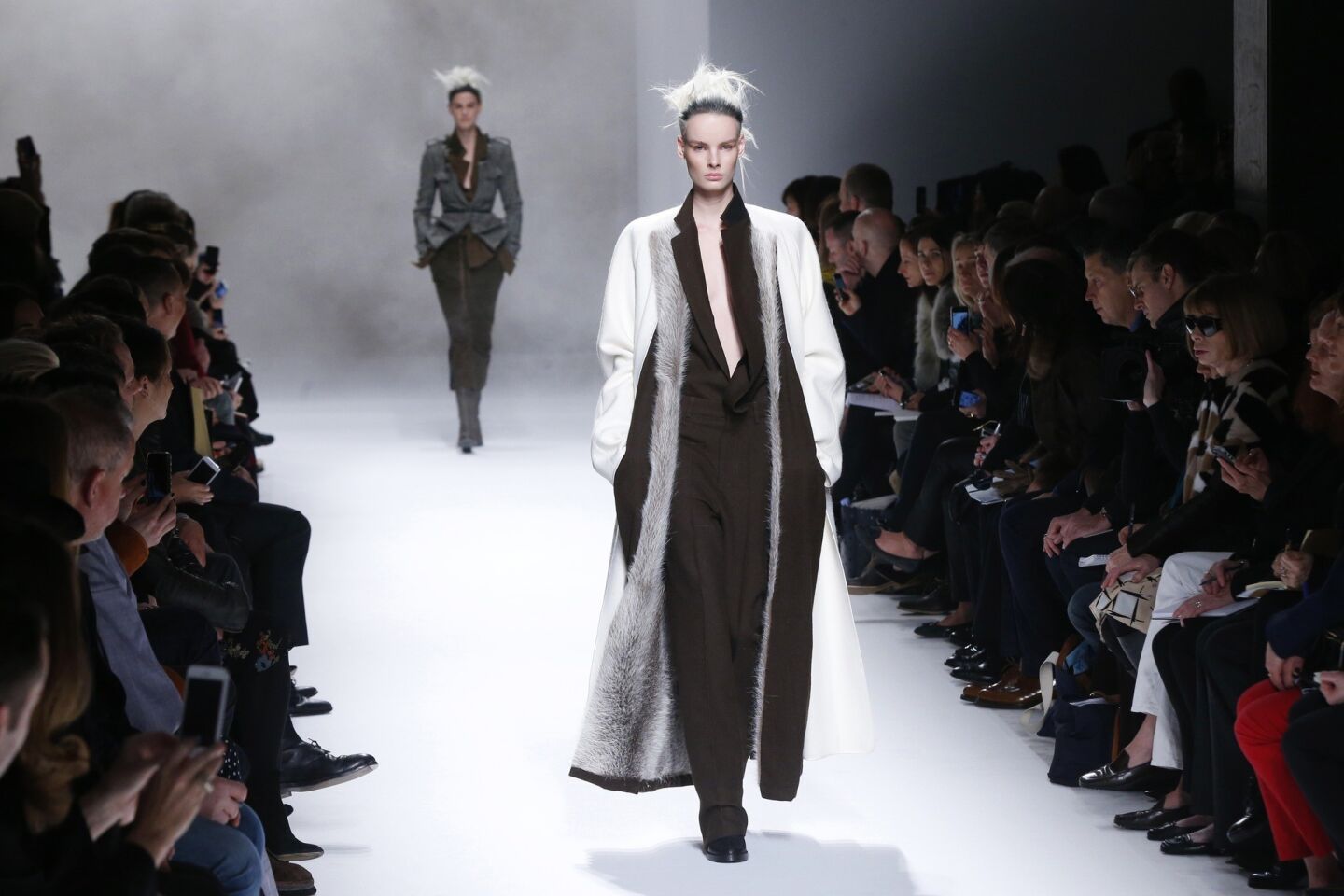 Haider Ackermann - fall 2013
(Pierre Verdy / AFP Getty Images)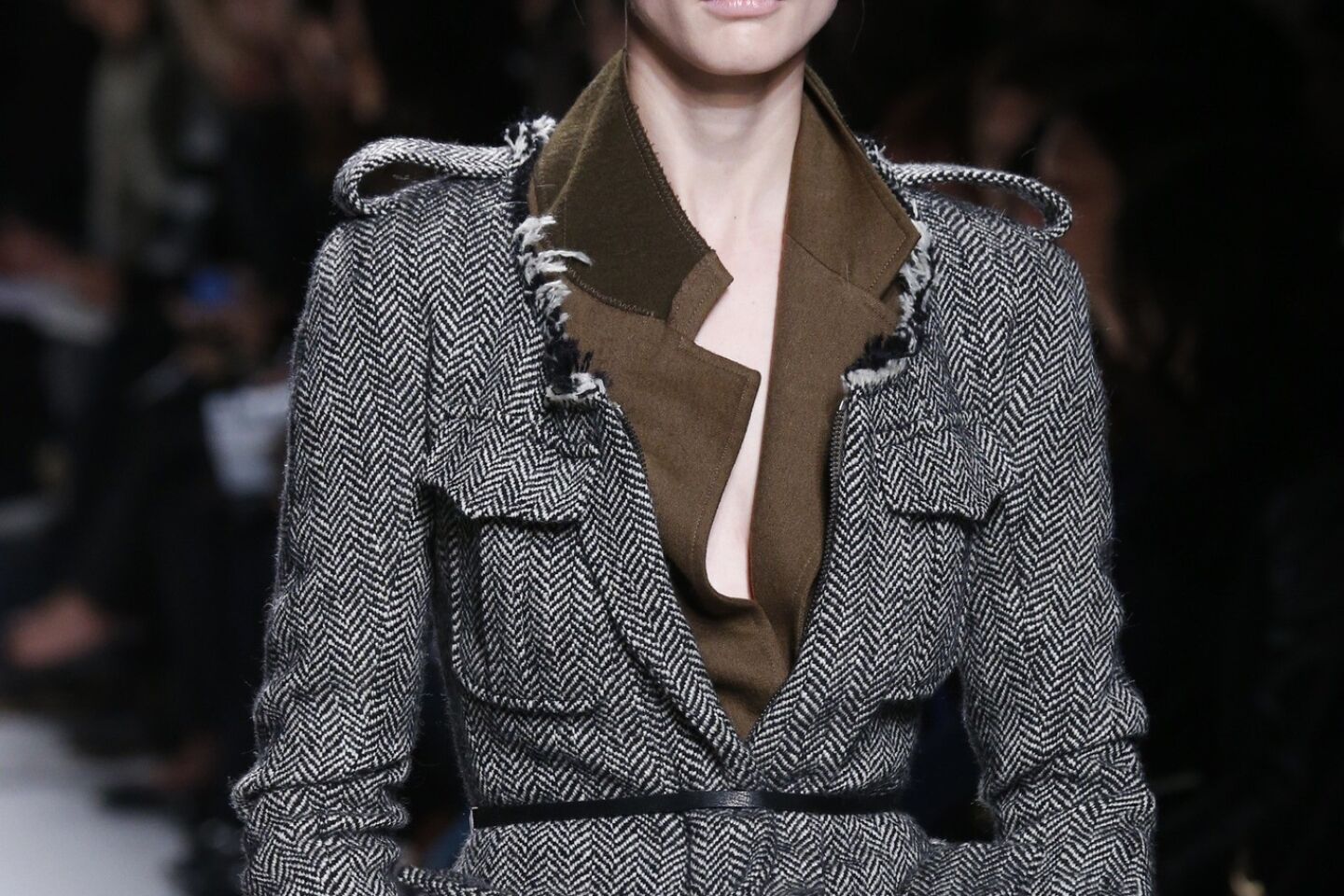 Haider Ackermann - fall 2013
(Pierre Verdy / AFP Getty Images)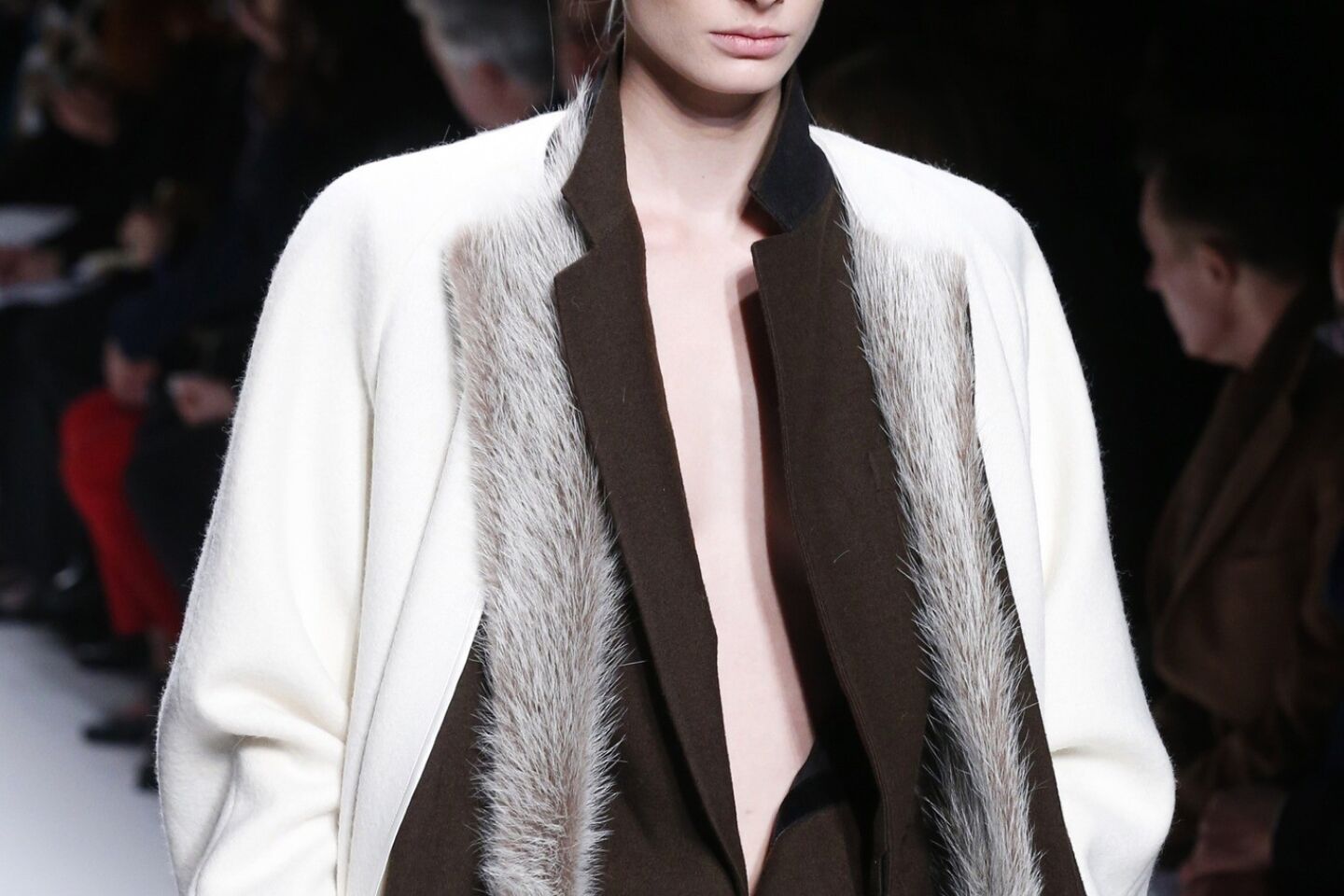 Haider Ackermann - fall 2013
(Pierre Verdy / AFP Getty Images)
Haider Ackermann - fall 2013
(Pierre Verdy / AFP Getty Images)
Haider Ackermann - fall 2013
(Pierre Verdy / AFP Getty Images)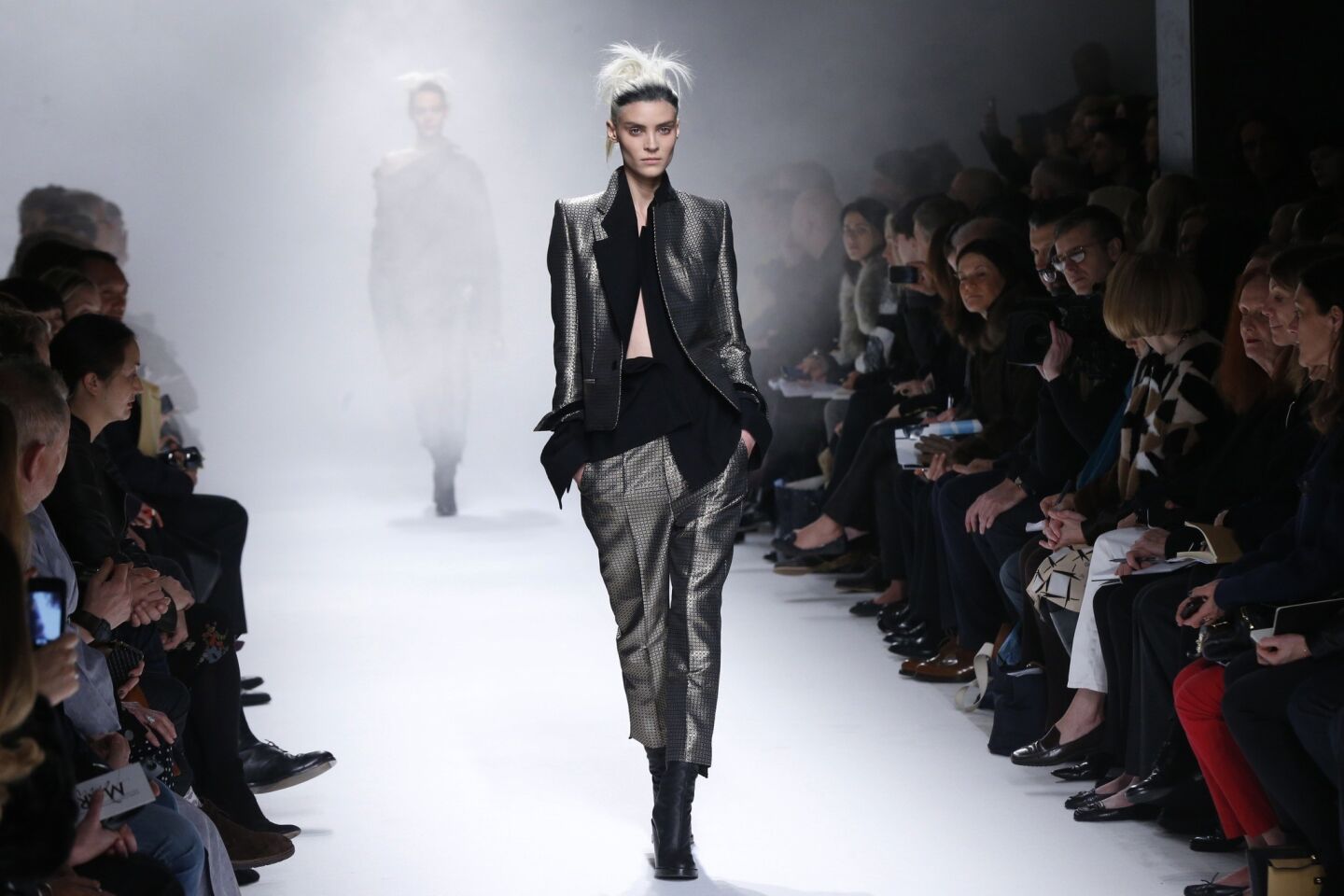 Haider Ackermann - fall 2013
(Pierre Verdy / AFP Getty Images)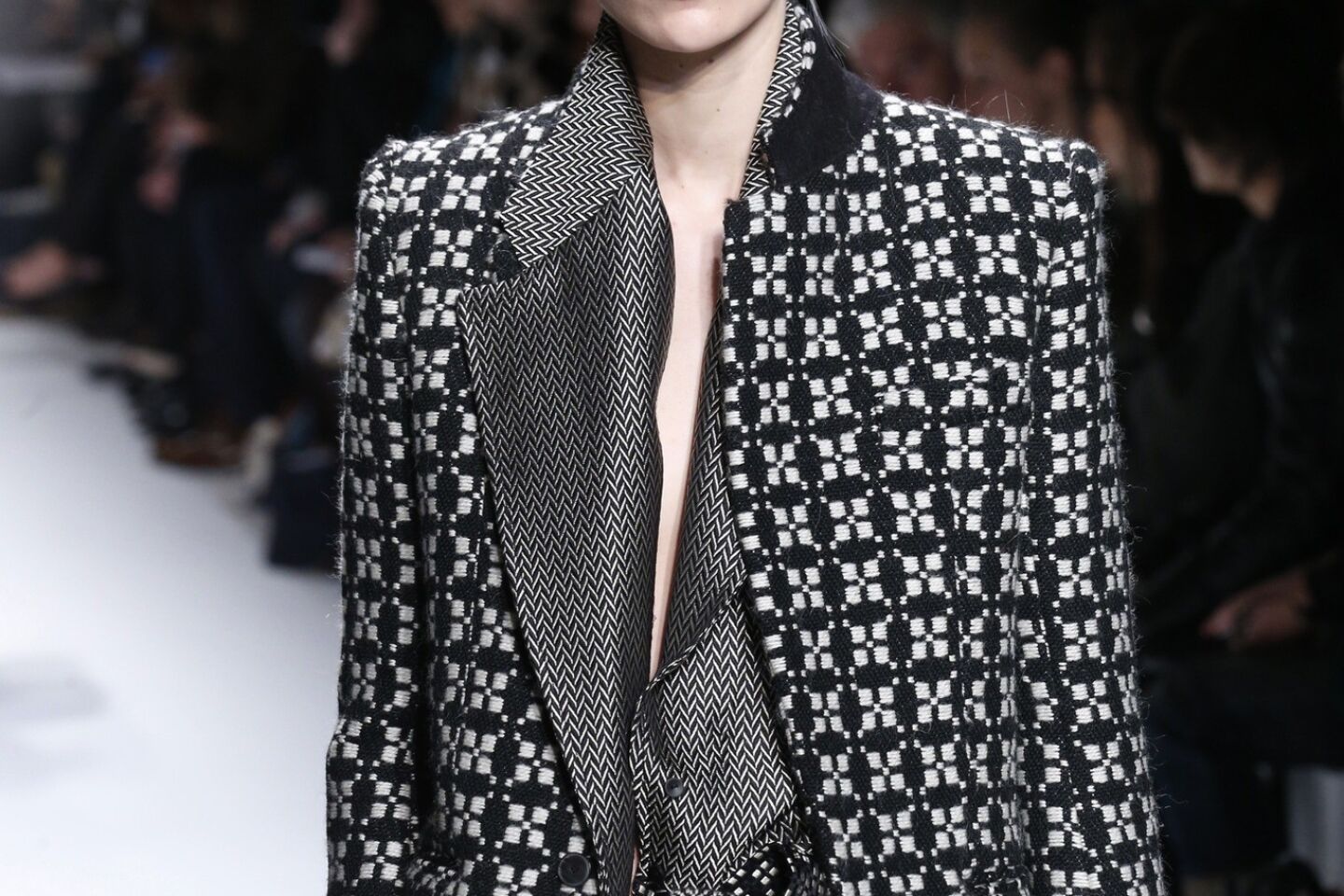 Haider Ackermann - fall 2013
(Pierre Verdy / AFP Getty Images)
Haider Ackermann - fall 2013
(Pierre Verdy / AFP Getty Images)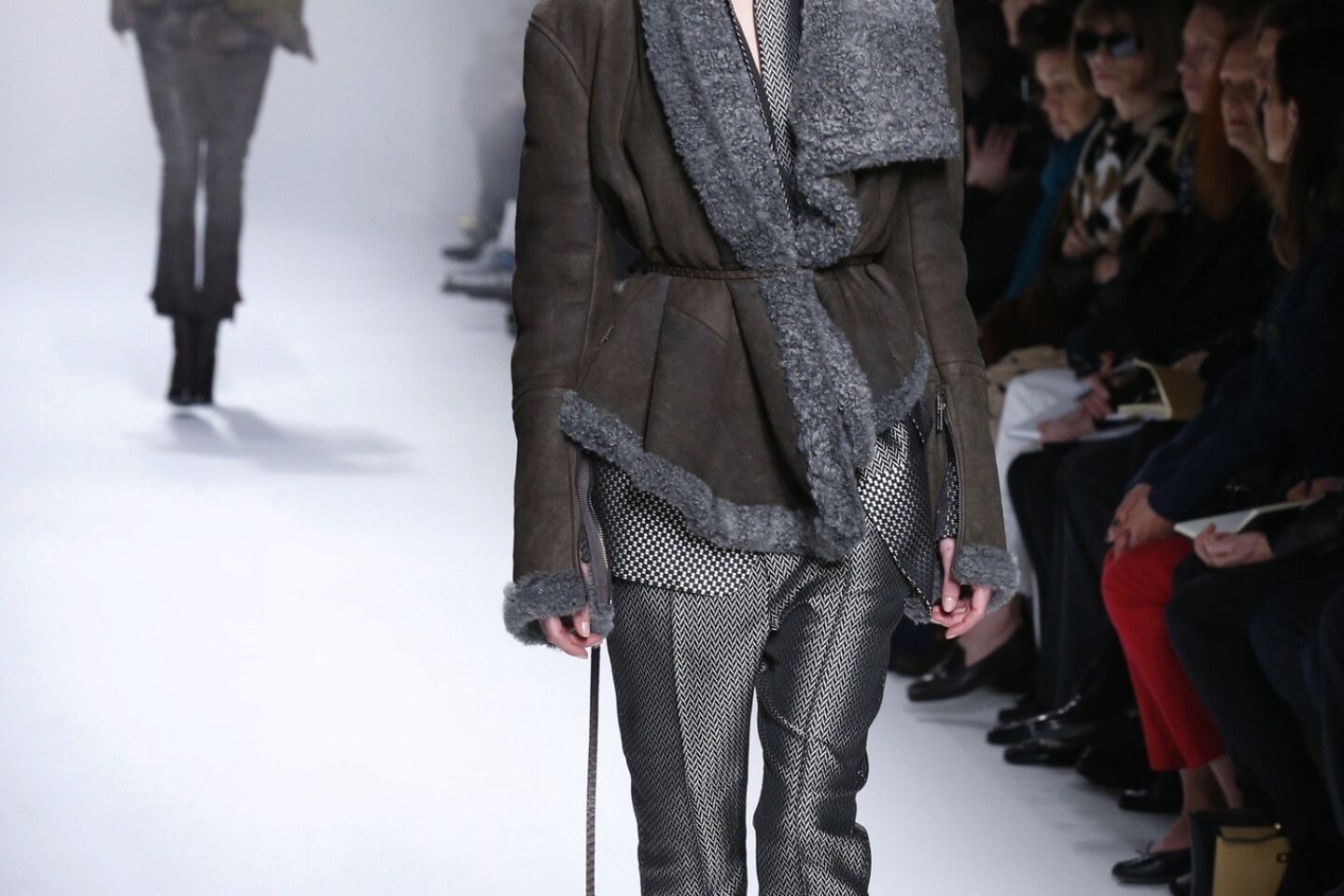 Haider Ackermann - fall 2013
(Pierre Verdy / AFP Getty Images)
Haider Ackermann - fall 2013
(Pierre Verdy / AFP Getty Images)
Haider Ackermann - fall 2013
(Pierre Verdy / AFP Getty Images)
Haider Ackermann - fall 2013
(Pierre Verdy / AFP Getty Images)
Haider Ackermann - fall 2013
(Pierre Verdy / AFP Getty Images)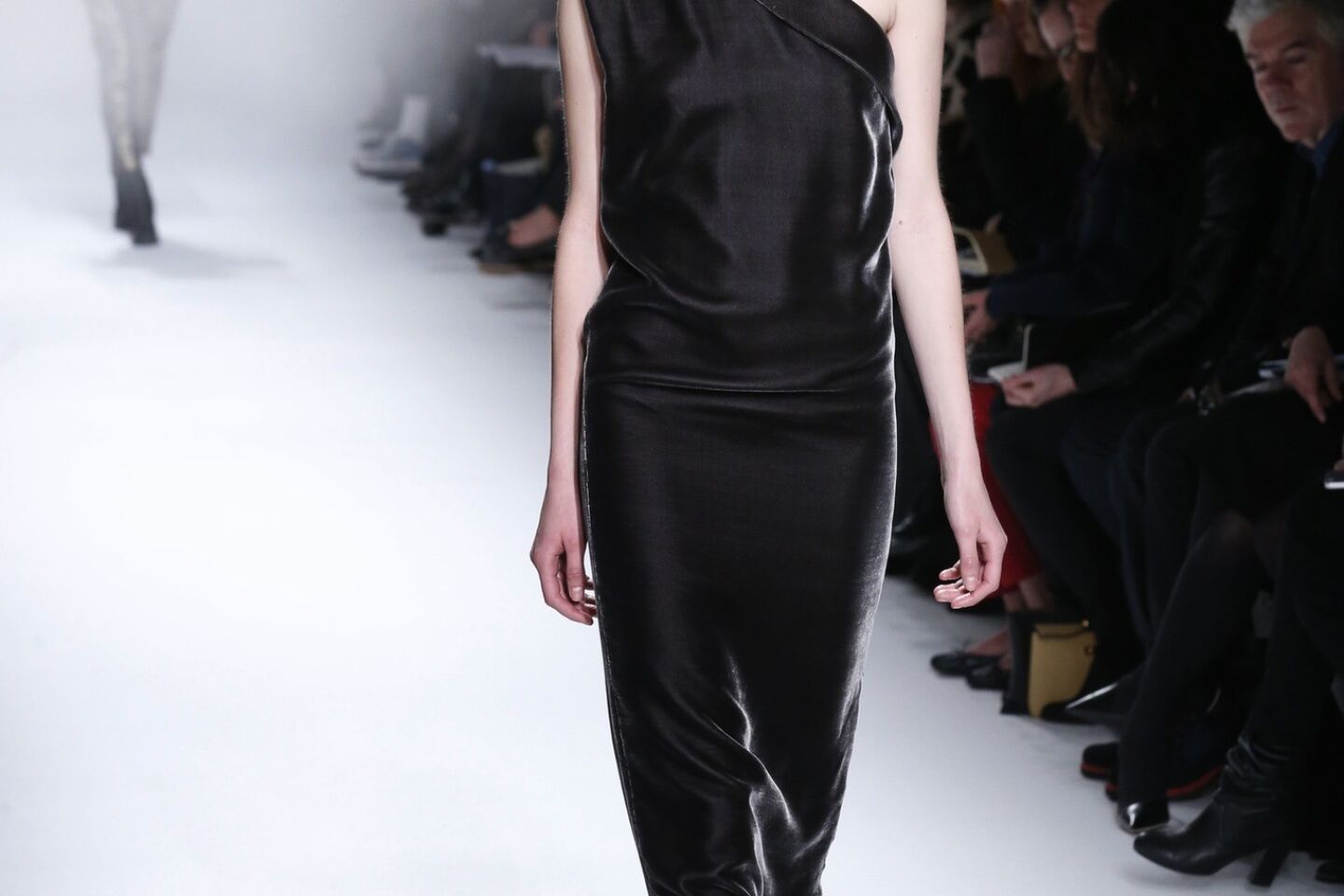 Haider Ackermann - fall 2013
(Pierre Verdy / AFP Getty Images)
Haider Ackermann - fall 2013
(Pierre Verdy / AFP Getty Images)
PARIS — Haider Ackermann, who presented his Fall 2013 collection Saturday morning during Paris Fashion Week, is the maestro of lyrical layering. But this season, overactive smoke effects aside, he brought his flair for the dramatic down to earth.
The look: Raw, romantic tailoring emphasizing a long, lean line. A sleeveless black-and-white herringbone top with a draped, scarf-like neckline, worn with lean herringbone pants; a tweed coat with fur lapels brushed against the grain; leather and cargo jackets sculpted to the body with fur or velvet trim; black and white mixed silk jacquard jackets and pants; leather shorts over leggings; a gorgeous brown velvet skirt slit up one side. And, what would be on top of my fall accessory wish list, a fabulous, buttery leather (or python?) scarf.
The verdict: After several seasons of dazzling us with his artistic vision and total look, Ackermann got down to the business of creating pieces that can be more easily integrated into a woman's wardrobe, namely, beautiful outerwear, jackets and pants. What was also impressive is how adept he was with taking wintery, men's wear-inspired fabrics and making them into body-conscious pieces that looked effortless to wear.
ALSO:
Paris Fashion Week fall 2013: Dior review
Paris Fashion Week fall 2013: Isabel Marant review
Paris Fashion Week fall 2013: Vanessa Bruno review