Paris Fashion Week fall 2013: Sacai review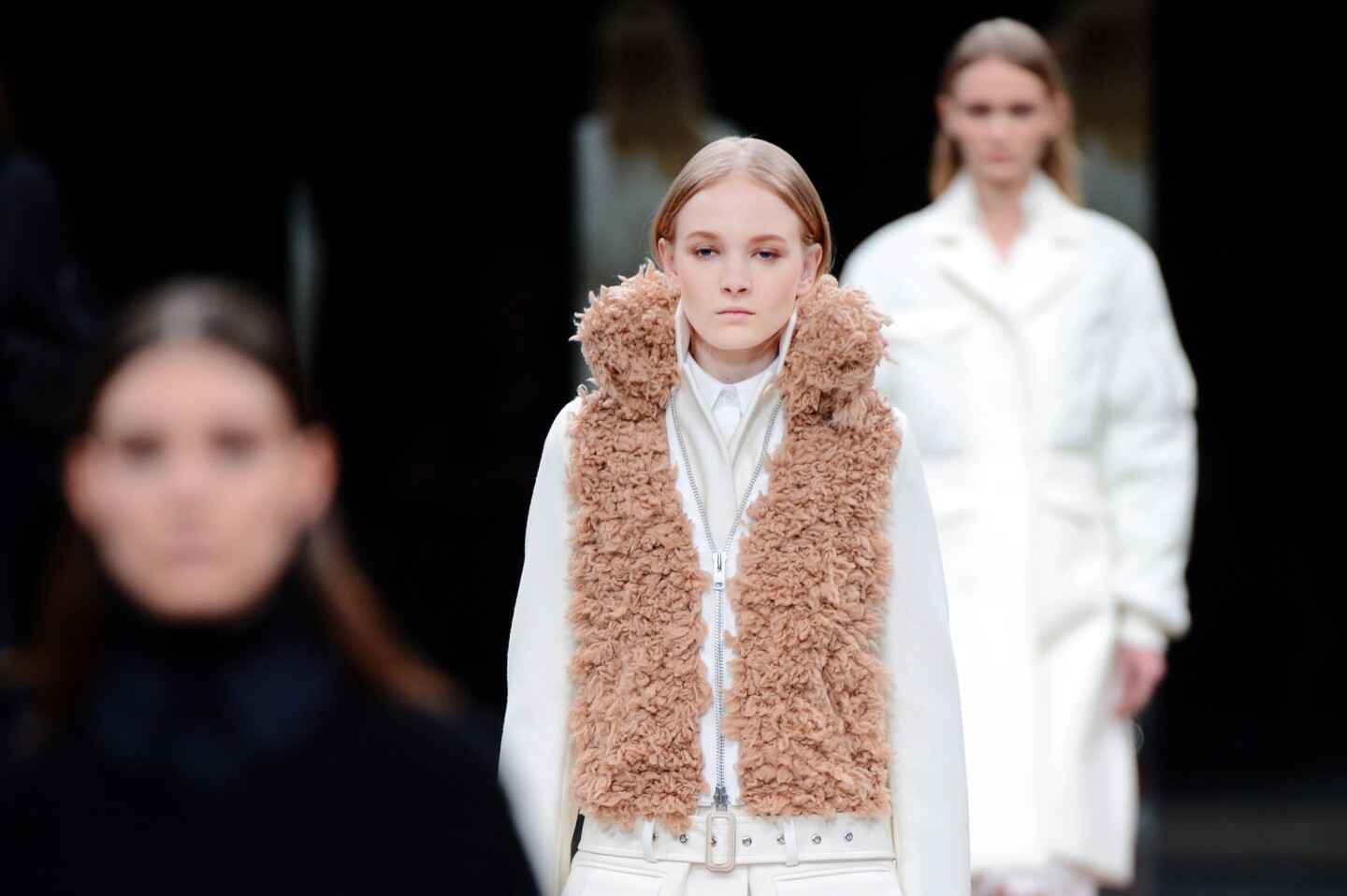 Sacai - fall 2013
(Martin Bureau / Getty Images)
Sacai - fall 2013
(Martin Bureau / Getty Images)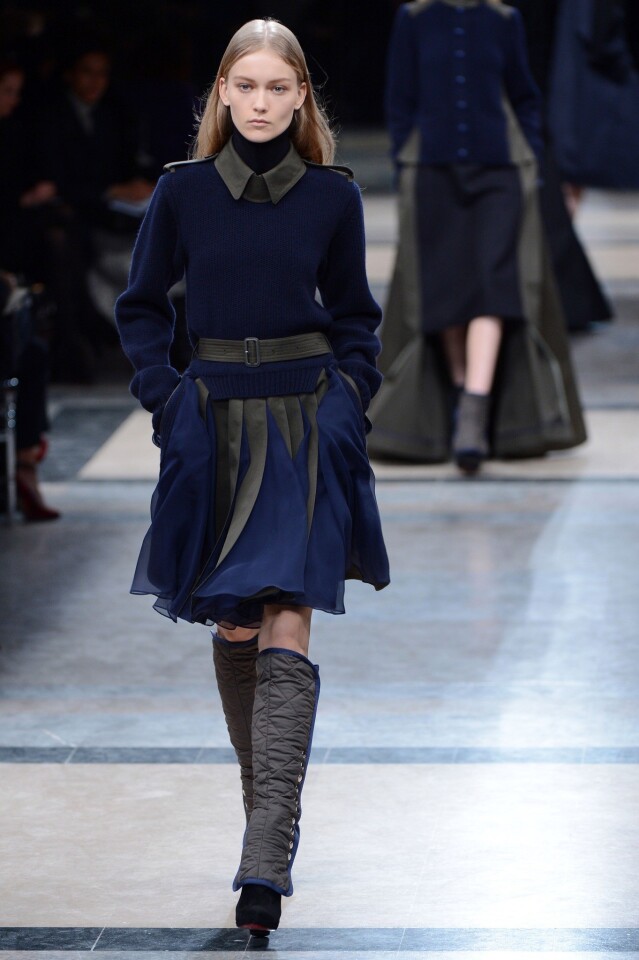 Sacai - fall 2013
(Martin Bureau / Getty Images)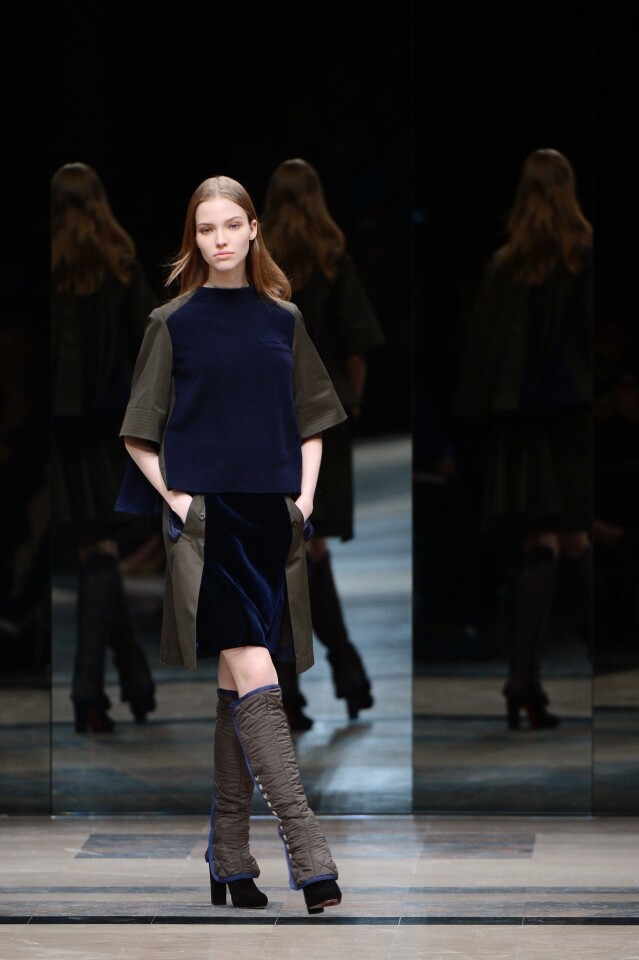 Sacai - fall 2013
(Martin Bureau / Getty Images)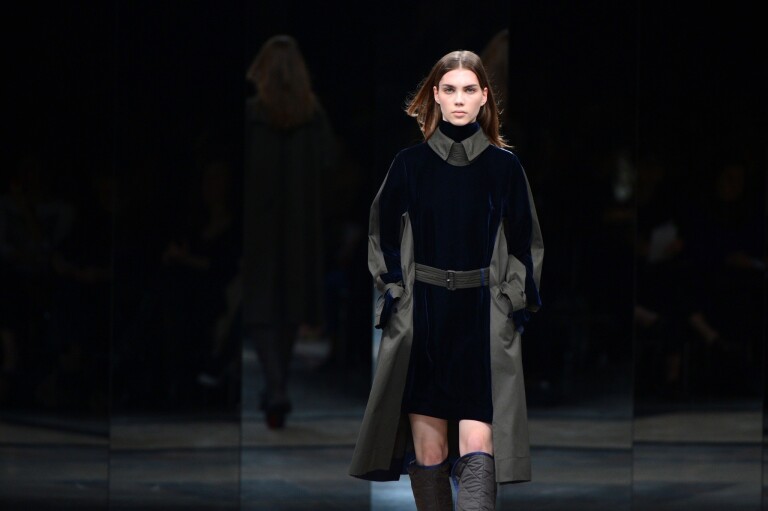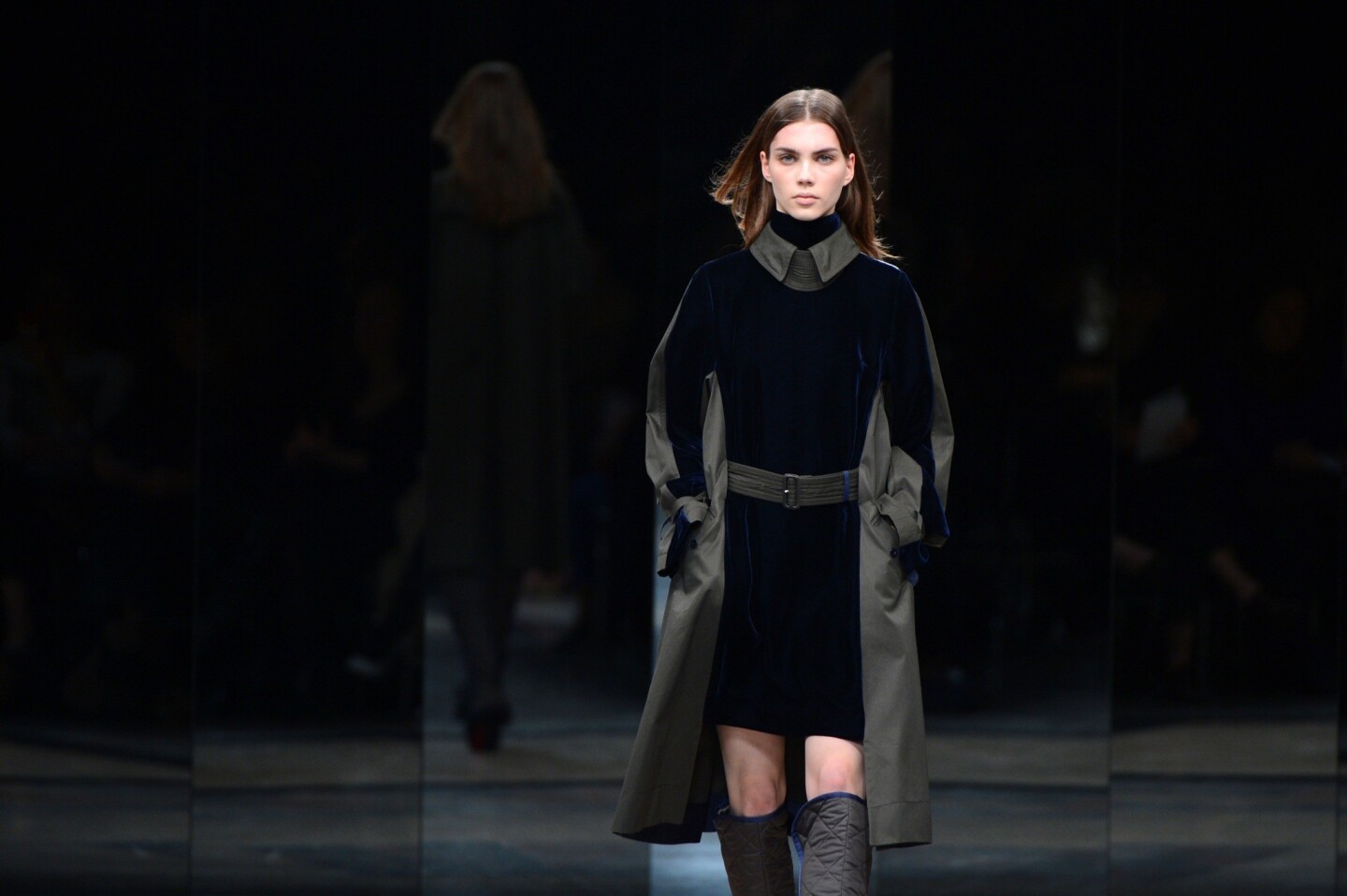 Sacai - fall 2013
(Martin Bureau / Getty Images)
Sacai - fall 2013
(Martin Bureau / Getty Images)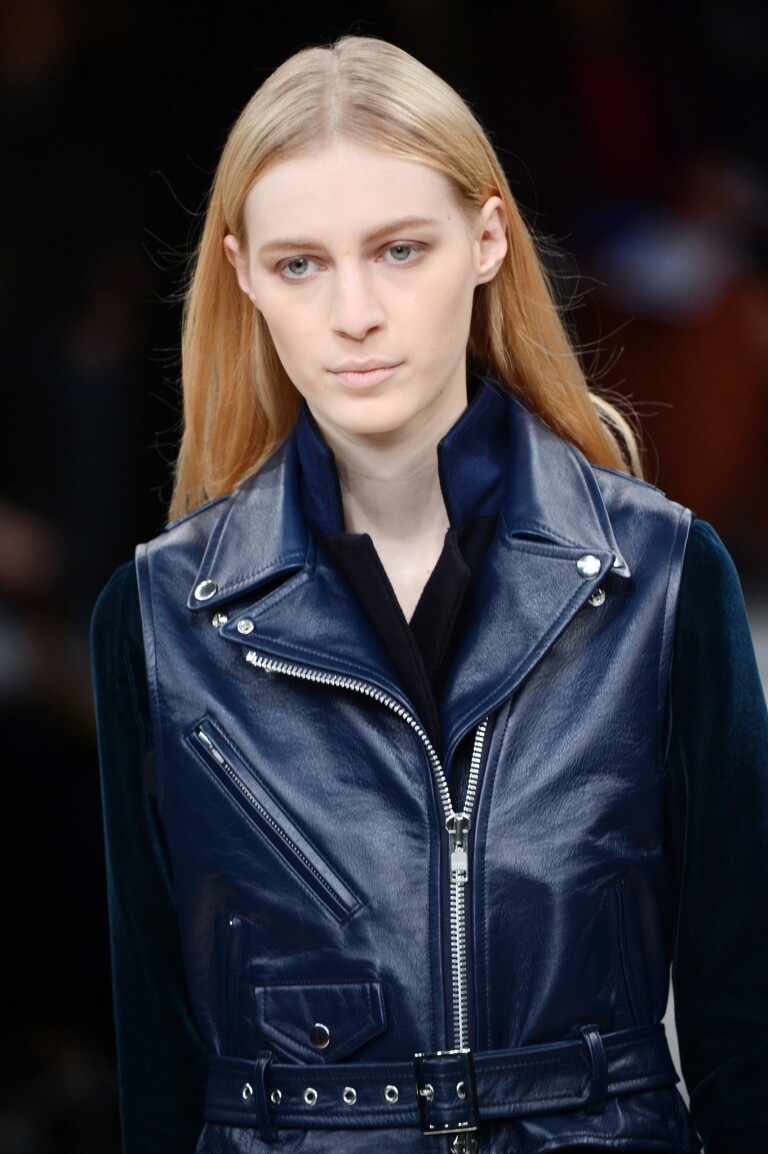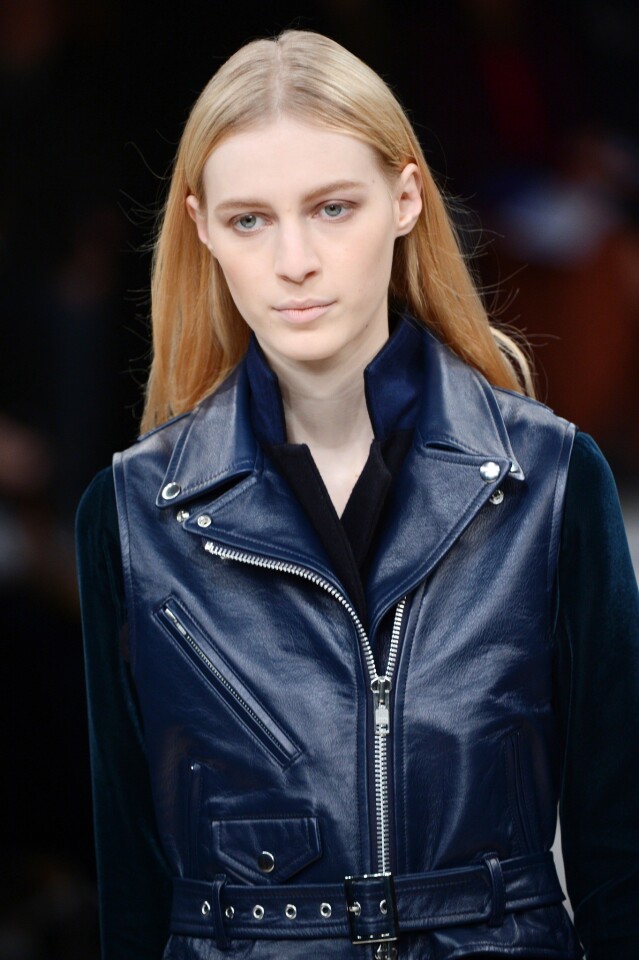 Sacai - fall 2013
(Martin Bureau / Getty Images)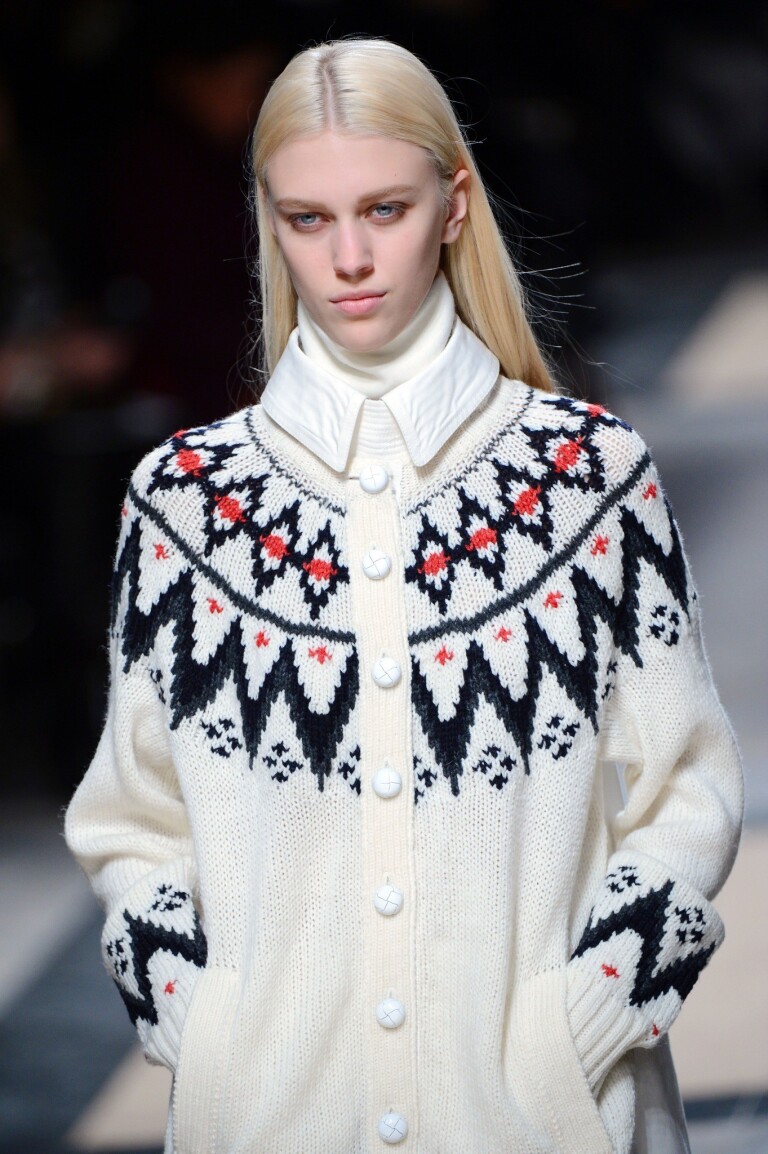 Sacai - fall 2013
(Martin Bureau / Getty Images)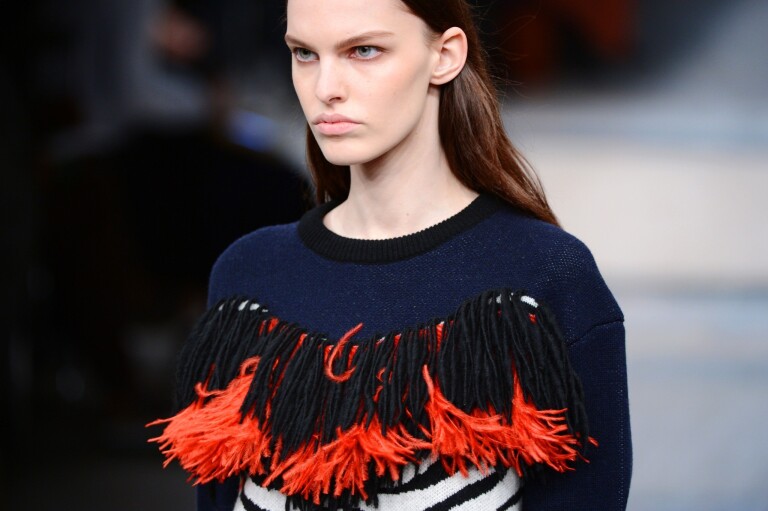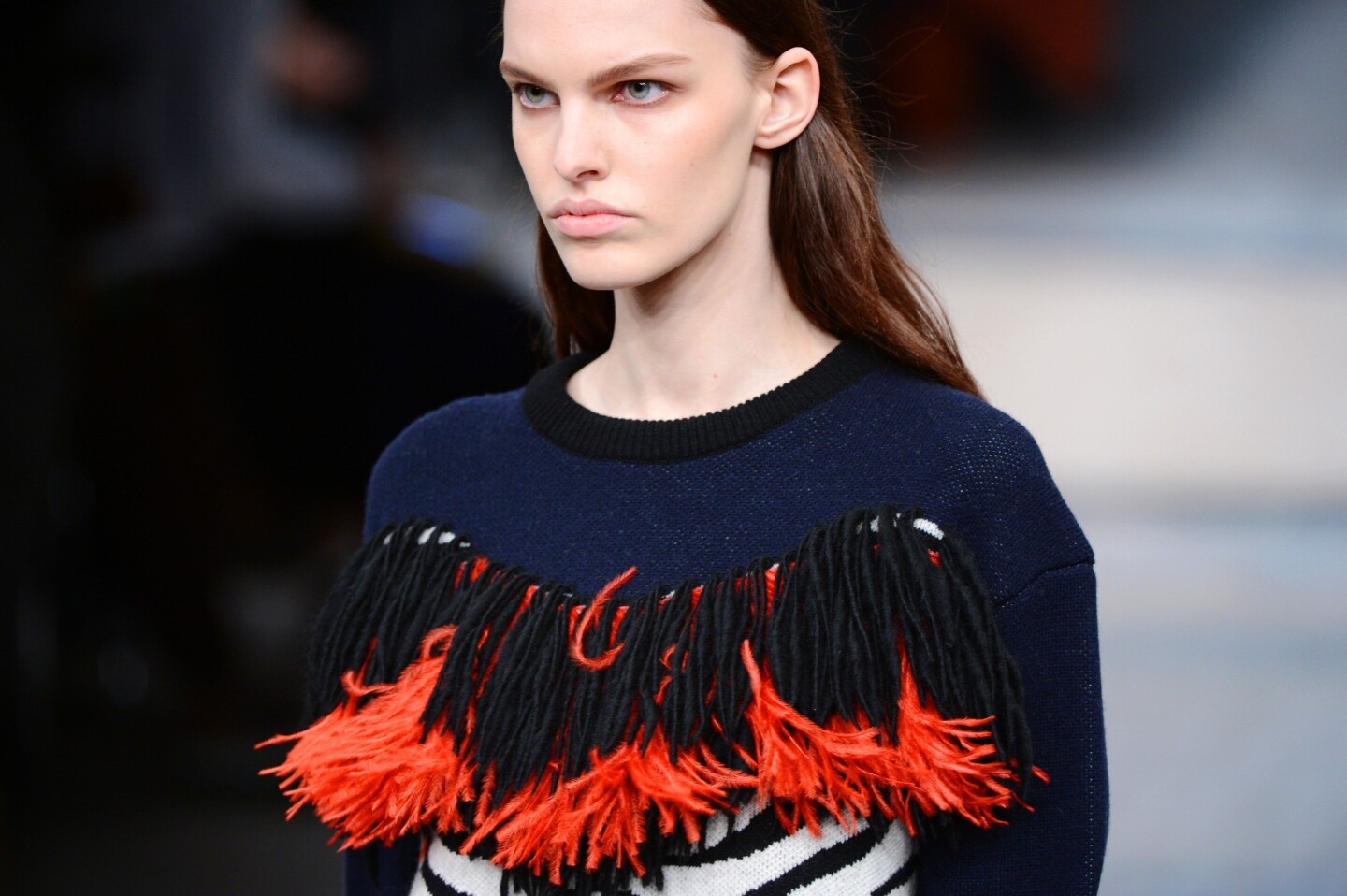 Sacai - fall 2013
(Martin Bureau / Getty Images)
Sacai - fall 2013
(Martin Bureau / Getty Images)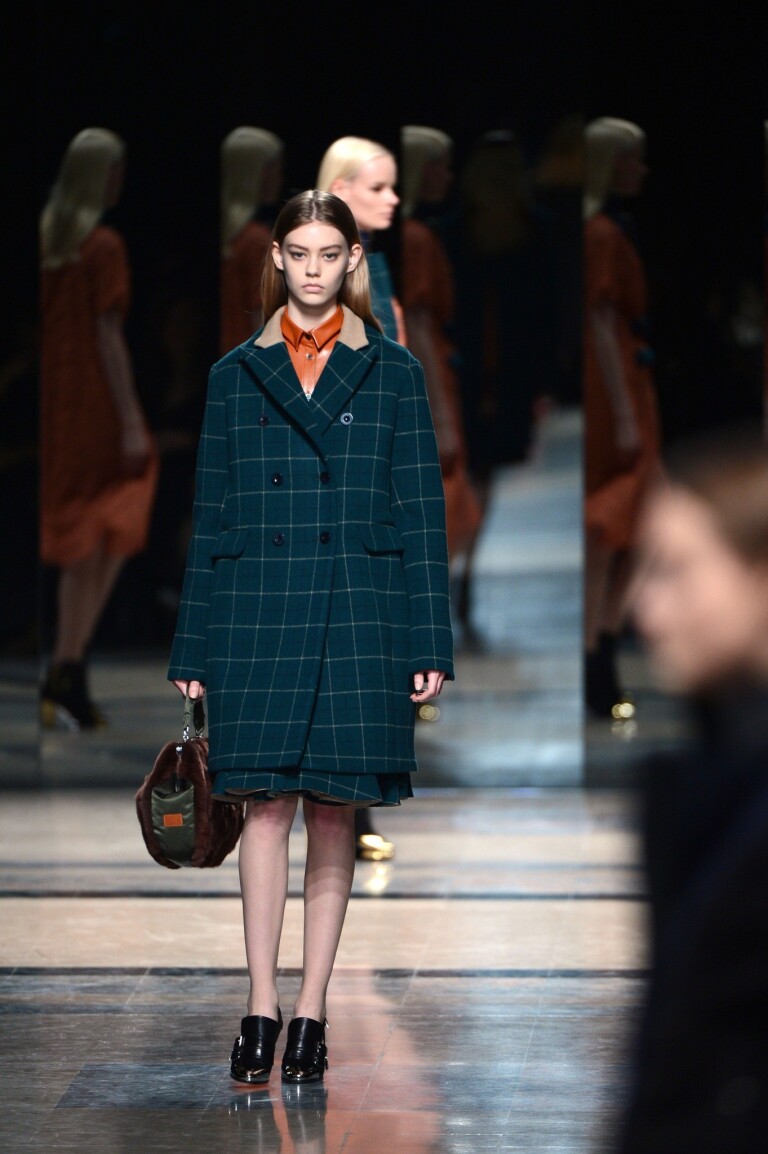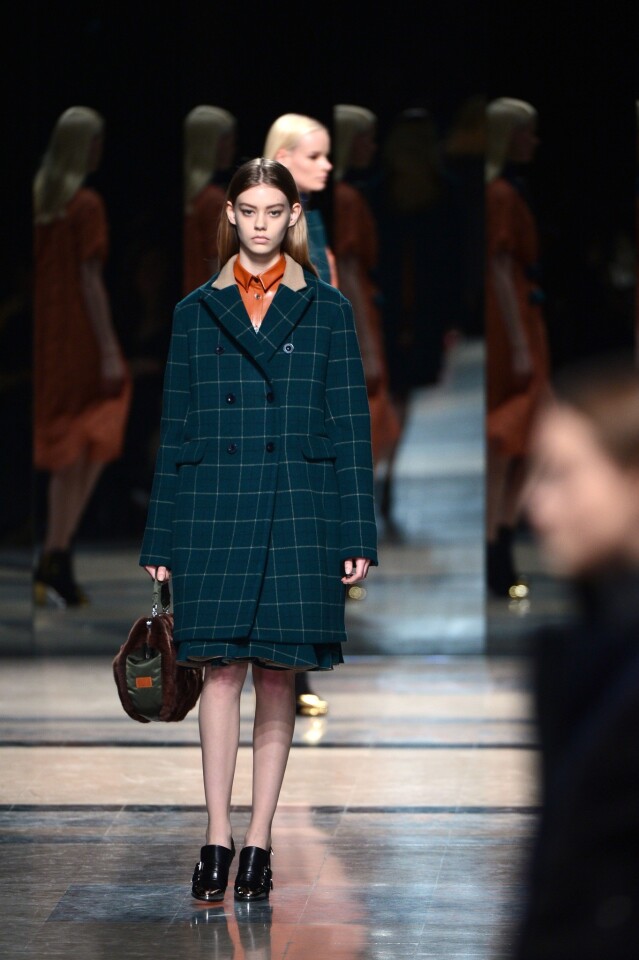 Sacai - fall 2013
(Martin Bureau / Getty Images)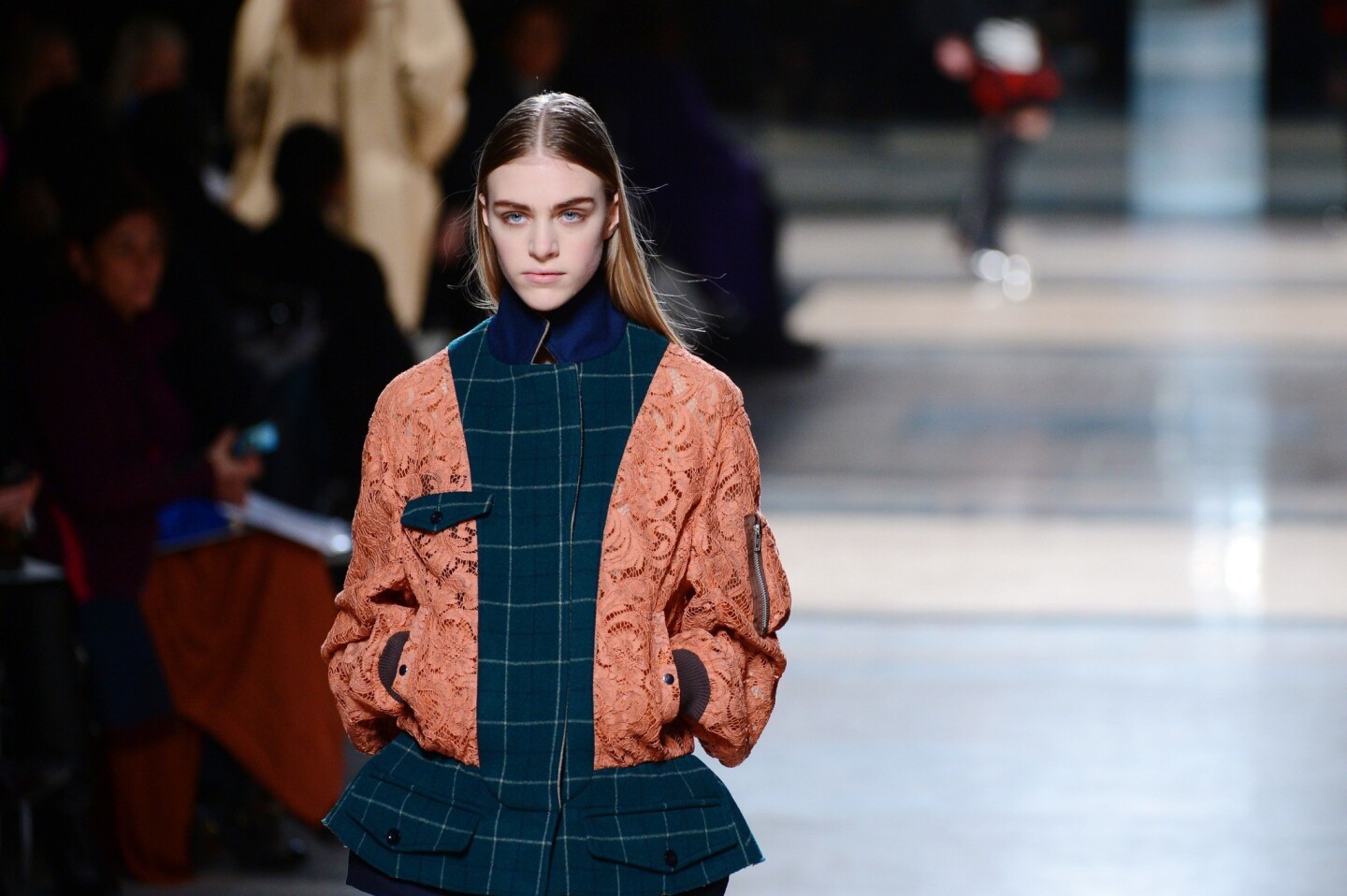 Sacai - fall 2013
(Martin Bureau / Getty Images)
Sacai - fall 2013
(Martin Bureau / Getty Images)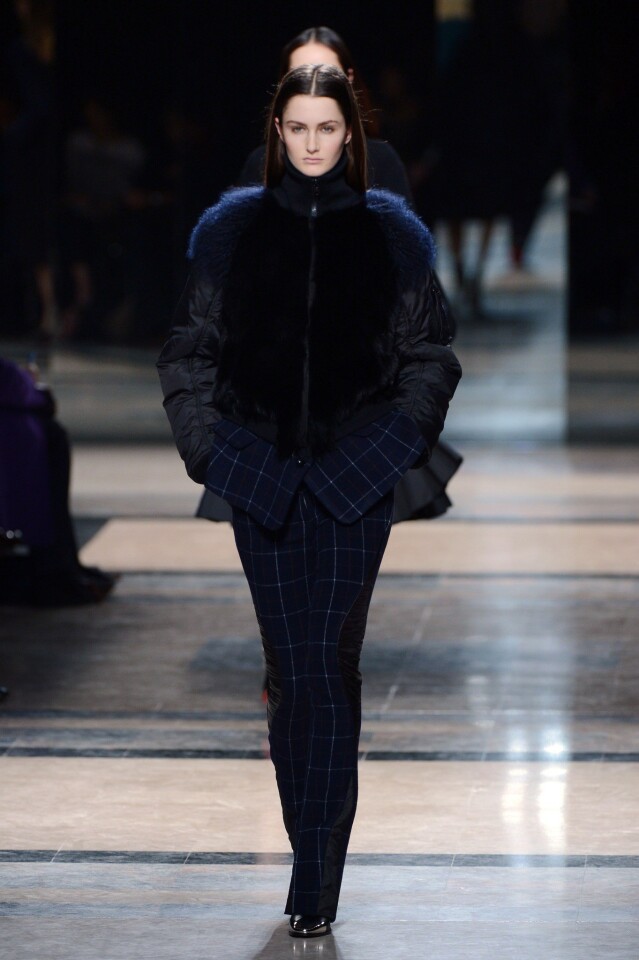 Sacai - fall 2013
(Martin Bureau / Getty Images)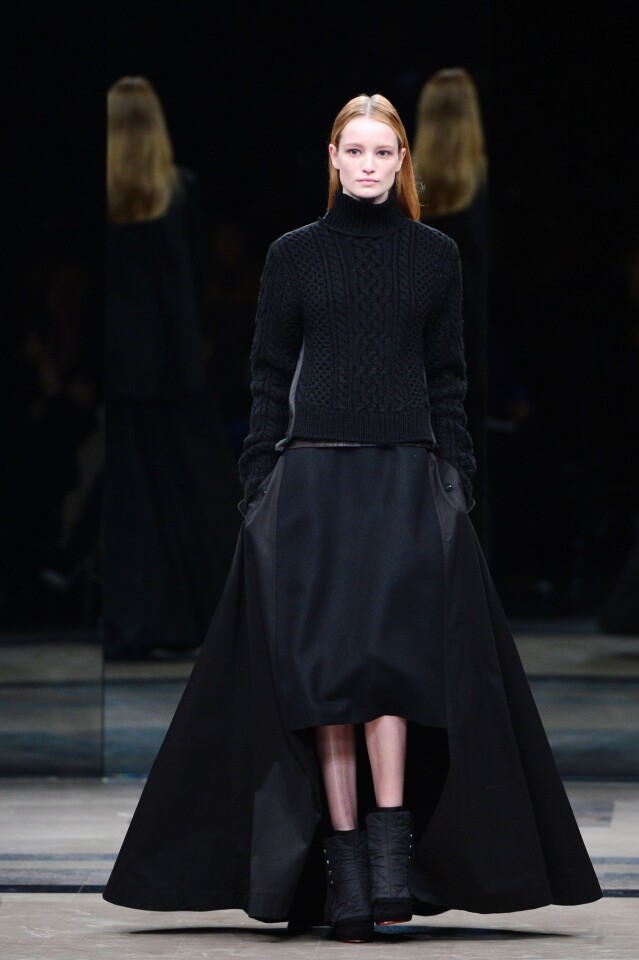 Sacai - fall 2013
(Martin Bureau / Getty Images)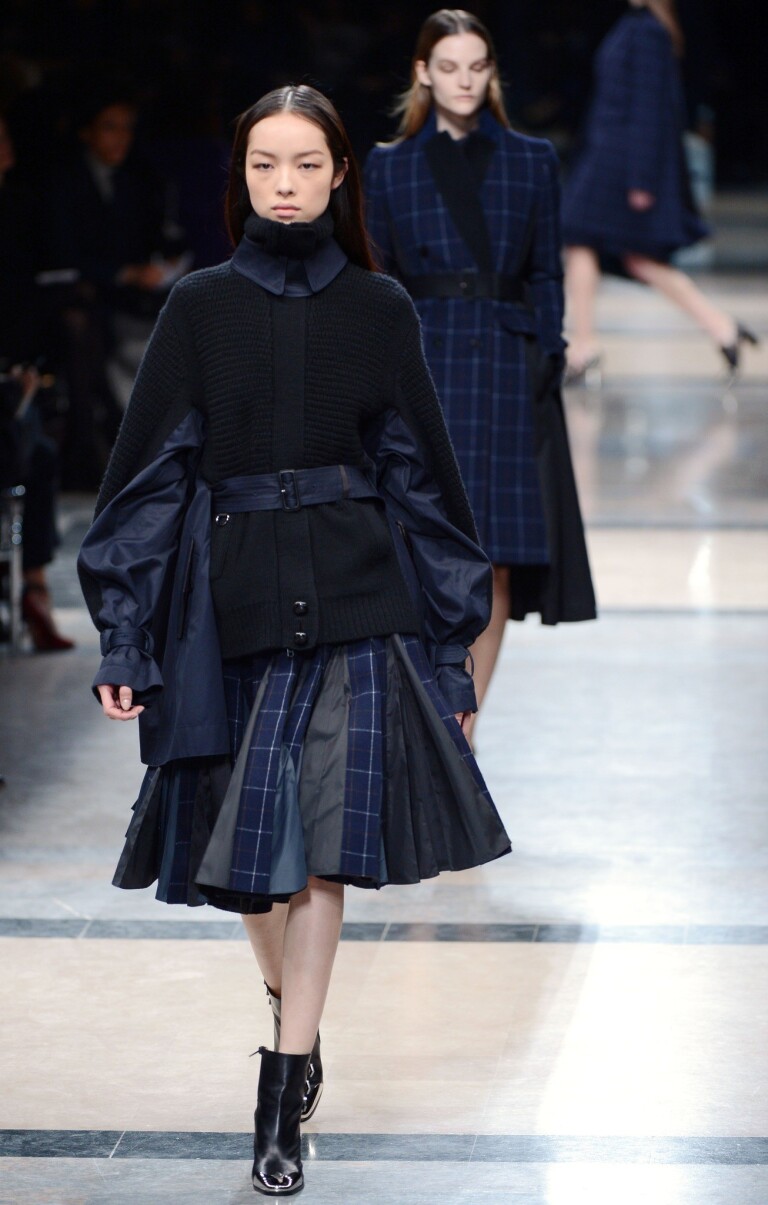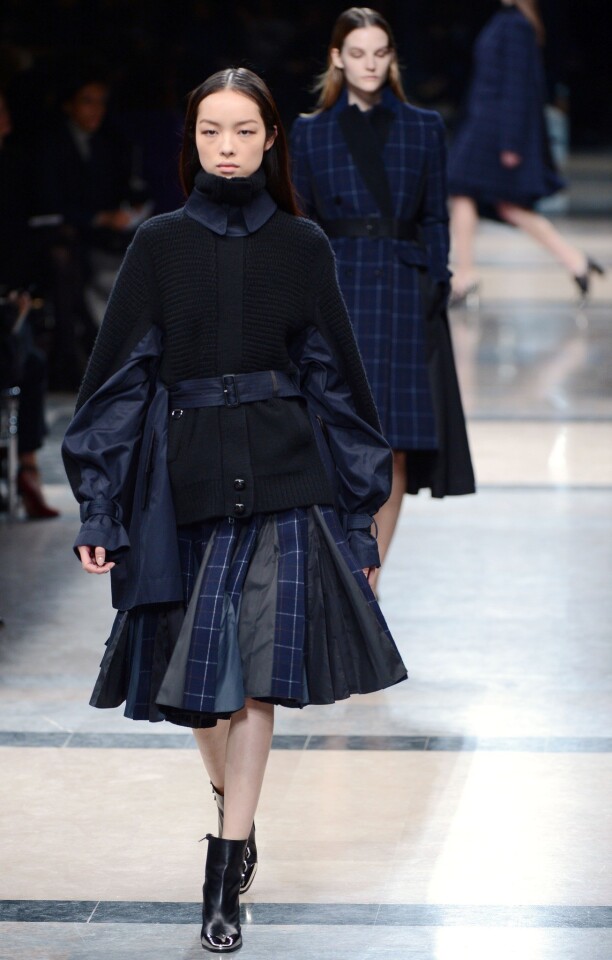 Sacai - fall 2013
(Martin Bureau / Getty Images)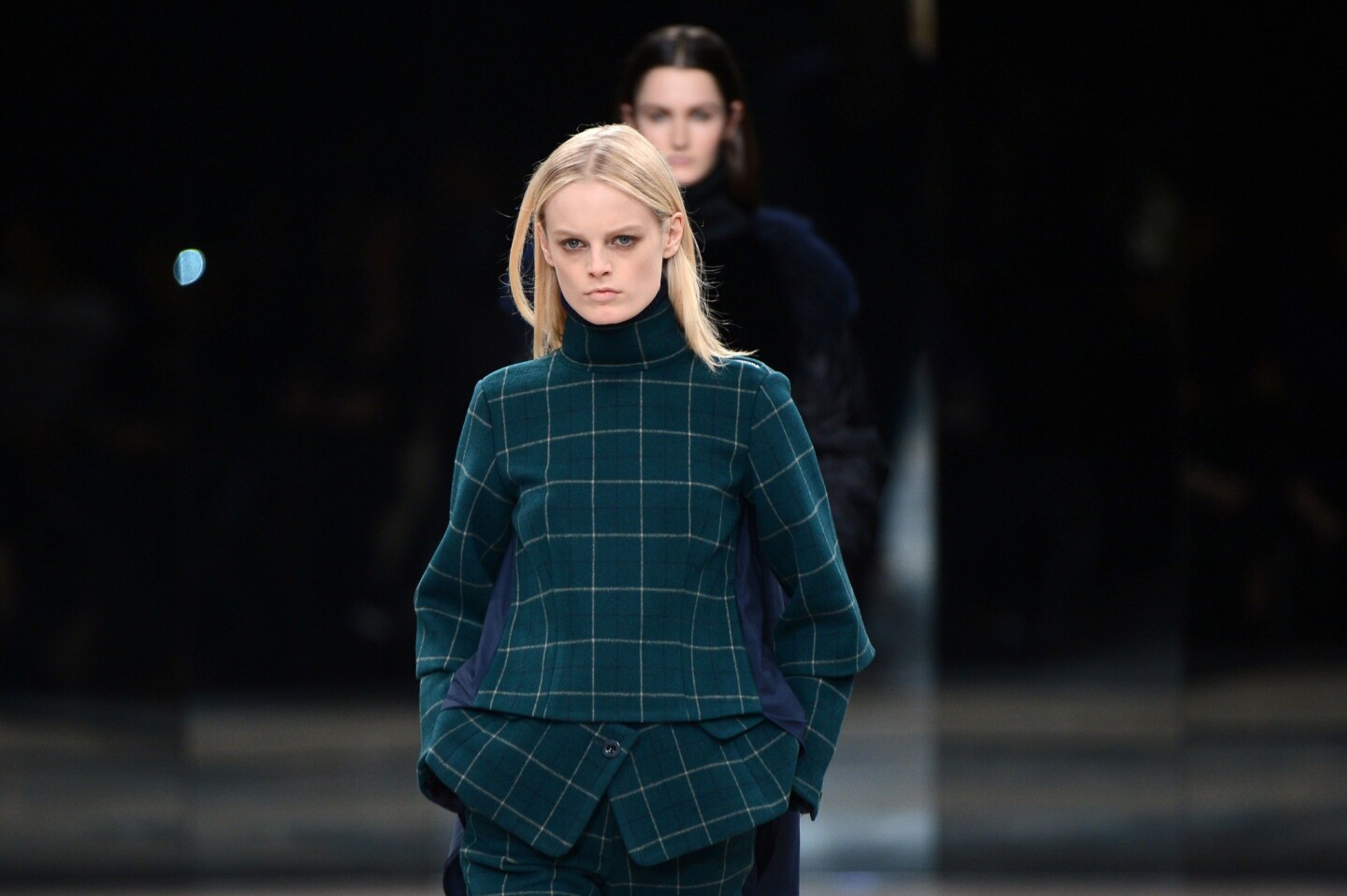 Sacai - fall 2013
(Martin Bureau / Getty Images)
Sacai - fall 2013
(Martin Bureau / Getty Images)
Los Angeles Times Fashion Critic
PARIS -- If you haven't heard of the Japanese women's brand Sacai, you should check it out (stores in the L.A. area include Barneys New York, H. Lorenzo and Noodle Stories). Since 1999, designer Chitose Abe has been building her business on the idea of hybrid pieces spliced and diced with feminine details — cardigans with a gentle waterfall of silk pleats in the back, for example, or utility jackets with soft bustles.
She showed her fall 2013 collection on the runway during Paris Fashion Week. And thankfully, there were no smoke machines or live bands to distract from the issue at hand, just a paneled mirror backdrop to better see the clothing and details from every angle.
The look: Hybrid fashion with an emphasis on fusing feminine shapes with menswear-inspired tailoring and fabrications such as wool checks and outdoorsy quilted nylon. A cape-back trench coat dress with a velvet front. Mixed plaid and silk pleated skirt. Nordic-style Fair Isle sweater-coats decorated with feathers. Ochre-colored lace biker jacket with green windowpane check peplum. A fur, nylon and windowpane-check bomber jacket worn over skinny pants with nylon inserts. Quilted nylon spats worn over boots.
The verdict: Immensely creative and wearable takes on the masculine-feminine trend, and some truly novel outerwear.
ALSO:
Paris Fashion Week fall 2013: Givenchy review
Paris Fashion Week fall 2013: Saint Laurent review
---