Paris Fashion Week Fall 2013: Vanessa Bruno review
Vanessa Bruno - Fall 2013
(Guillaume Horcajuelo / EPA )
Vanessa Bruno - Fall 2013
(Guillaume Horcajuelo / EPA )
Vanessa Bruno - Fall 2013
(Guillaume Horcajuelo / EPA )
Vanessa Bruno - Fall 2013
(Guillaume Horcajuelo / EPA )
Vanessa Bruno - Fall 2013
(Guillaume Horcajuelo / EPA )
Vanessa Bruno - Fall 2013
(Guillaume Horcajuelo / EPA )
Vanessa Bruno - Fall 2013
(Guillaume Horcajuelo / EPA )
Vanessa Bruno - Fall 2013
(Guillaume Horcajuelo / EPA )
Vanessa Bruno - Fall 2013
(Guillaume Horcajuelo / EPA )
Vanessa Bruno - Fall 2013
(Guillaume Horcajuelo / EPA )
Vanessa Bruno - Fall 2013
(Guillaume Horcajuelo / EPA )
Vanessa Bruno - Fall 2013
(Guillaume Horcajuelo / EPA )
Vanessa Bruno - Fall 2013
(Guillaume Horcajuelo / EPA )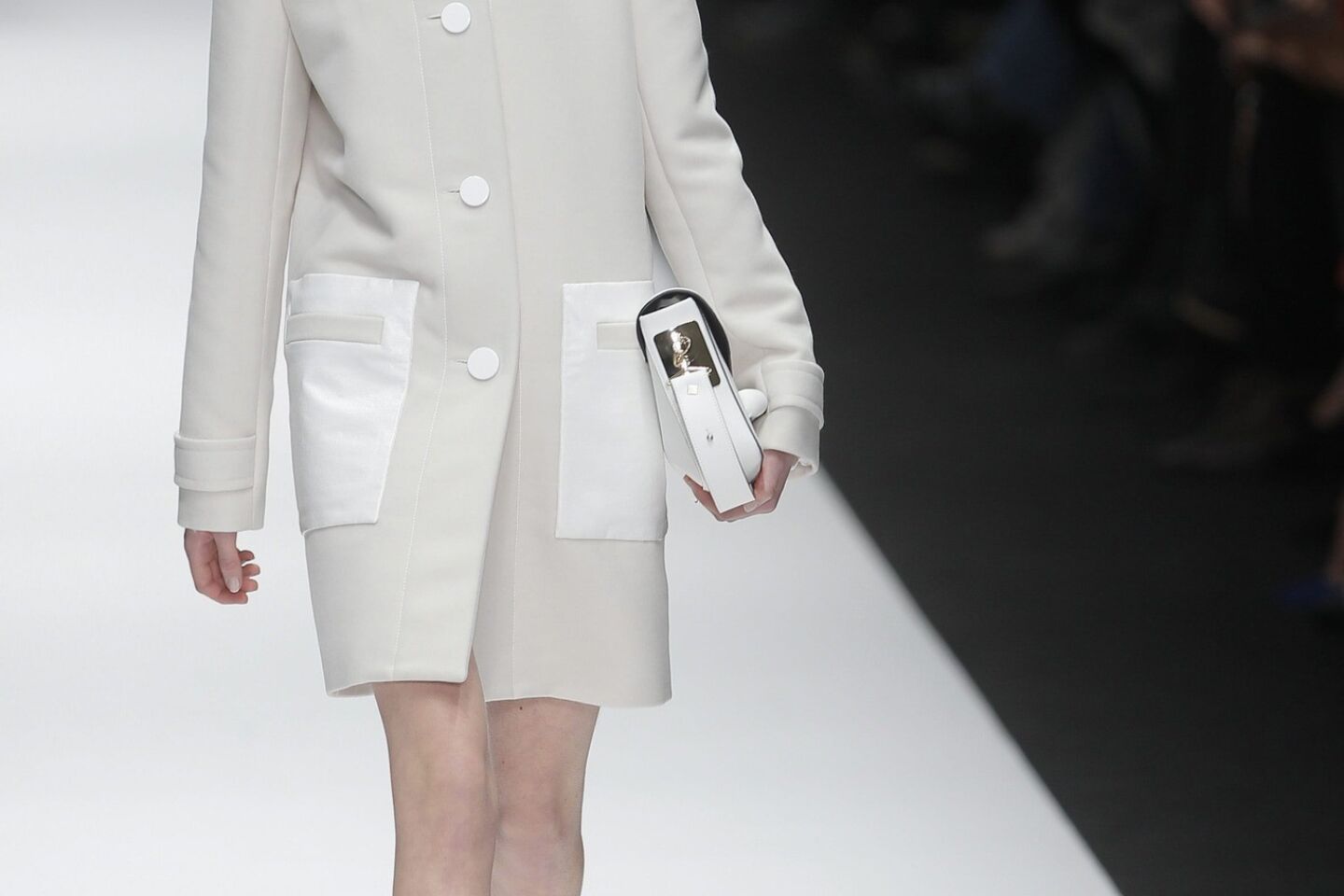 Vanessa Bruno - Fall 2013
(Guillaume Horcajuelo / EPA )
PARIS — Presenting her Fall 2013 collection during Paris Fashion Week on Friday, Vanessa Bruno, who has a store in Los Angeles on Melrose Avenue, proved why she, like Isabel Marant, is a current leader in exporting accessible, everyday French chic to the rest of the world.
The look: Boy meets girl with a nod to mod. Oversized blazers and button-down shirts with contrast plackets over roomy trousers and pleated miniskirts. Graphic black-and-white paneled dresses. Tidy coats with contrasting hems and buttons. Embroidered mini-dresses with jet bead details. Square-toe, strappy black-and-white patent heels.
The verdict: Sophisticated enough to take a woman from the office to a party. Sixties-inspired but thankfully not overtly retro.
ALSO:
Paris Fashion Week fall 2013: Dior review
Paris Fashion Week fall 2013: Rick Owens review
Paris Fashion Week fall 2013: Isabel Marant review<