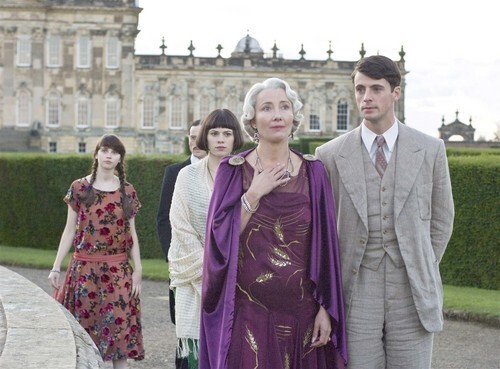 4 Images
'Brideshead Revisited' and Irish costume designer Eimer Ni Mhaoldomhnaigh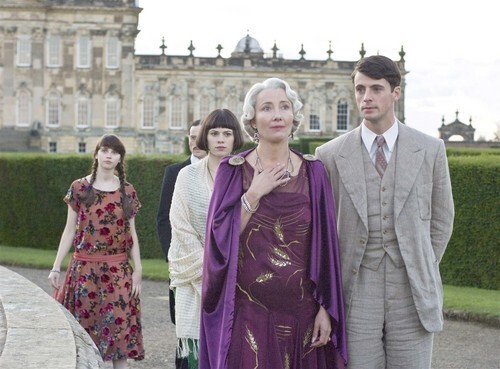 By Valli Herman, Los Angeles Times Staff Writer
Ah, the lush trappings of the aristocracy. The palatial estates, vintage convertibles, breathtaking parasols, embroidered gowns and perfectly tailored suits -- if you weren't sitting in a theater, you might think this parade of '20s, '30s and 1940s Anglophile finery was a Ralph Lauren retrospective.
Instead, these trappings of the upper-crust are on display in the film "Brideshead Revisited." The story is taken from Evelyn Waugh's controversial 1945 novel about the pampered lives, forbidden loves and religious conflicts of a family of English aristocrats, the Marchmains.
To help tell the tale, the Irish costume designer, Eimer Ni Mhaoldomhnaigh, had to make viewers empathize with the protagonist, Charles Ryder. "Brideshead" is, after all, a story about Ryder, a middle-class London student, an outsider who, like the audience, aches to inhabit the Marchmain's glorious, sheltered world of wealth and privilege.
A regal Emma Thompson shows Matthew Goode how to dress the part.
(Nicola Dove / Miramax Films)
Even with the film's sound off, viewers will know Ryder -- he's the guy in the drab suits, always slightly wrinkled. The aristocrats? They're the ones draped in fox stoles, purple satin capes, gold lamé evening gowns and menswear so dandified -- vests, white tails, handmade woolens -- that it wouldn't look out of place on modern-day P. Diddys.
Of course, the novel also inspired the popular miniseries that aired on PBS in the 1980s, which itself became source material for Ni Mhaoldomhnaigh (her Irish Gaelic name is pronounced
EE-mer nee-VALE-down-ig
).
"I was in my teens when the television series was on," she said by telephone from Ireland. "I used to beg my mother, 'Please can we watch "Brideshead," ' because it was
the
most exciting thing on at the time. It was quite an iconic thing for me. I remember it started fashion trends at the time."
Working on "Brideshead" was also another opportunity to pair with director Julian Jarrold. Ni Mhaoldomhnaigh had shown a flair for English costume dramas with her work on "Becoming Jane," a story about the young Jane Austen, also directed by Jarrold.
The designer played up the disparity between Ryder's (Matthew Goode) colorless upbringing in London and that of the Marchmains, particularly siblings Sebastian (Ben Whishaw) and Julia (Hayley Atwell).
(Nicola Dove / Miramax Films)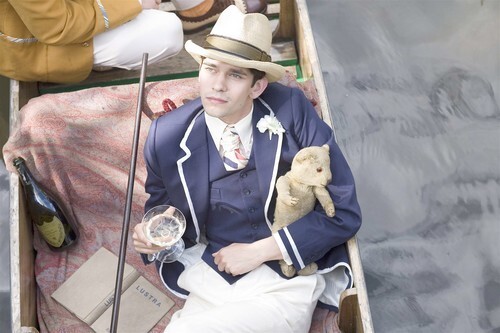 When Ryder encounters Sebastian, a fellow student at Oxford University, the nobleman, dressed to the nines, is floating in a boat, a cocktail in one hand, a teddy bear in the other, a corsage in his lapel. Ryder is infatuated by Sebastian's charms, but more so after a visit to Brideshead, where he meets Julia and Lady Marchmain, played with steely precision by Emma Thompson.
Ben Wishaw as Sebastian Flyte.
(Nicola Dove / Miramax Films)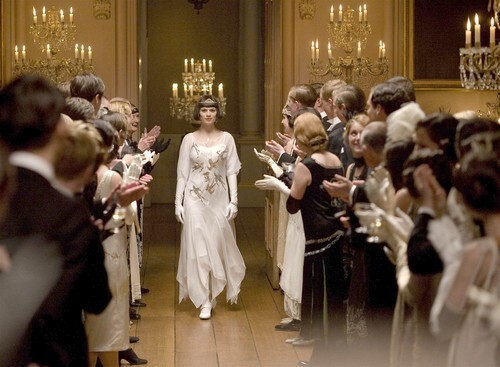 The audience is rarely without a moment to savor the impeccable fit of Sebastian's suits, the luxury of Julia's silky kimono gowns, or Lady Marchmain's regal wraps and dresses. To emphasize Lady Marchmain's devotion to her faith, Ni Mhaoldomhnaigh dressed Thompson in a cape of papal purple with embroidery of wheat -- a nod to the host wafer of Catholic Mass.
The disparity between Ryder and his rich new friends is all the more apparent, given the era's excesses.
"I wanted to show the energy and the hope and expectancy that was there after the first World War," Ni Mhaoldomhnaigh said. "I wanted it to be through the eyes of Charles Ryder, to look at this unattainable world. . . . He's from this cloistered, dusty house in London, and suddenly he's hanging out with hedonists and loving every moment of it. From his eyes, it's all heightened reality. Everything is more beautiful."
As anyone who's lusted after a beautiful Fendi baguette or Gucci suit can tell you, that kind of lust can be dangerous.
Hayley Atwell, as Julia Flyte, in fine silk.
valli.herman@latimes.com
(Nicola Dove / Miramax Films)