Adorning Wakanda: Meet Douriean Fletcher, the jewelry designer for 'Black Panther'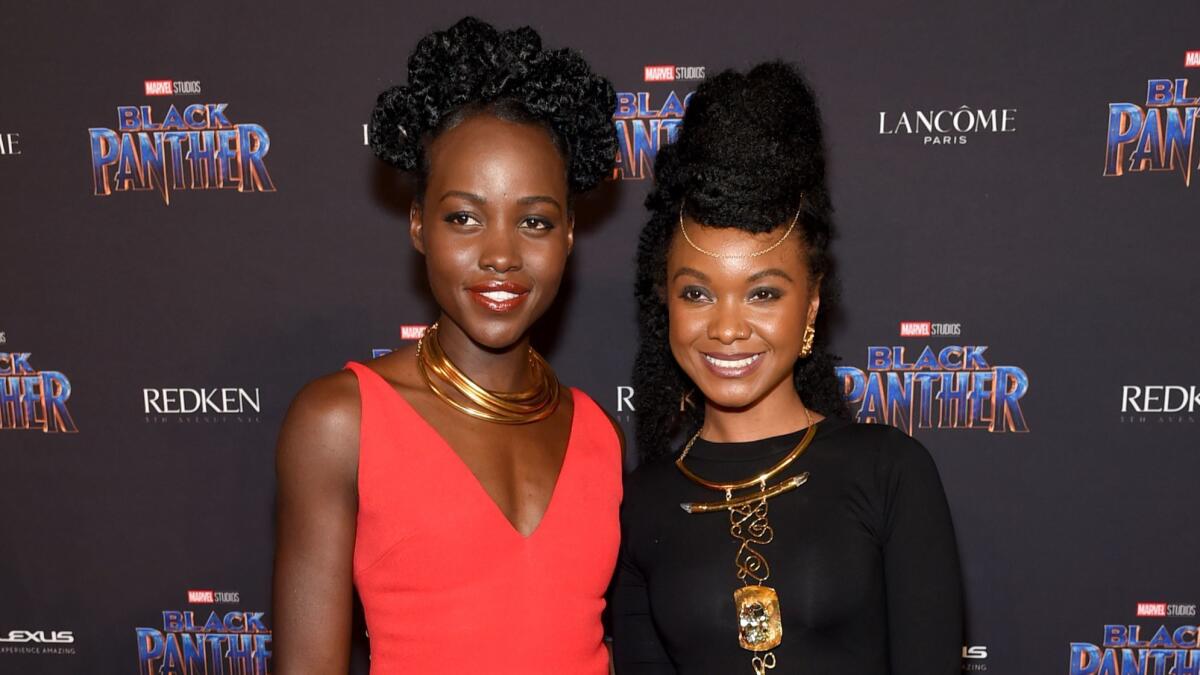 In creating the world of Wakanda, the fictional African country that's home to T'Challa, Shuri and the other characters in Marvel Studios' new "Black Panther" movie, much care was given to special effects, landscapes and spaceships. Even the seemingly small details of the armament worn by the Dora Milaje, the king's guards led by Danai Gurira's character Okoye, and the accessories worn by Queen Ramonda (Angela Bassett) and other members of the royal court required the big-budget production to turn to someone innovative.
This is where Douriean Fletcher, the jewelry designer for "Black Panther," was able to thrive. Fletcher had been making jewelry for less than 10 years when she met longtime Oscar-nominated costume designer Ruth E. Carter at a jewelry show in New Orleans. Weeks later the two crossed paths again while Carter was working on the 2016 adaptation of "Roots" and Fletcher was an extra getting a costume fitting.
"At first, I didn't even recognize her," Carter said recently. "But when I did, I told her to take off her costume and get to work creating pieces on my show."
When Carter was later hired to work on "Black Panther," she didn't hesitate in bringing Fletcher aboard.
"I liked how committed she was towards her craft," Carter said. "I thought her style — this sort of handmade, seminal style — fit into the African diaspora and ultimately what I considered to be the artistic direction of the costumes. But mostly, I liked her personality. We laughed a lot."
For Fletcher, personality played a part in her on-set work. Although she was shown images of what the production wanted her to create, it took her a while to filter those ideas through her own aesthetic and to choose which materials and metals to use for the designs. She wasn't hired to create only jewelry. she also made integral sections of some of the futuristic, African-inspired costumes and armament the characters wear.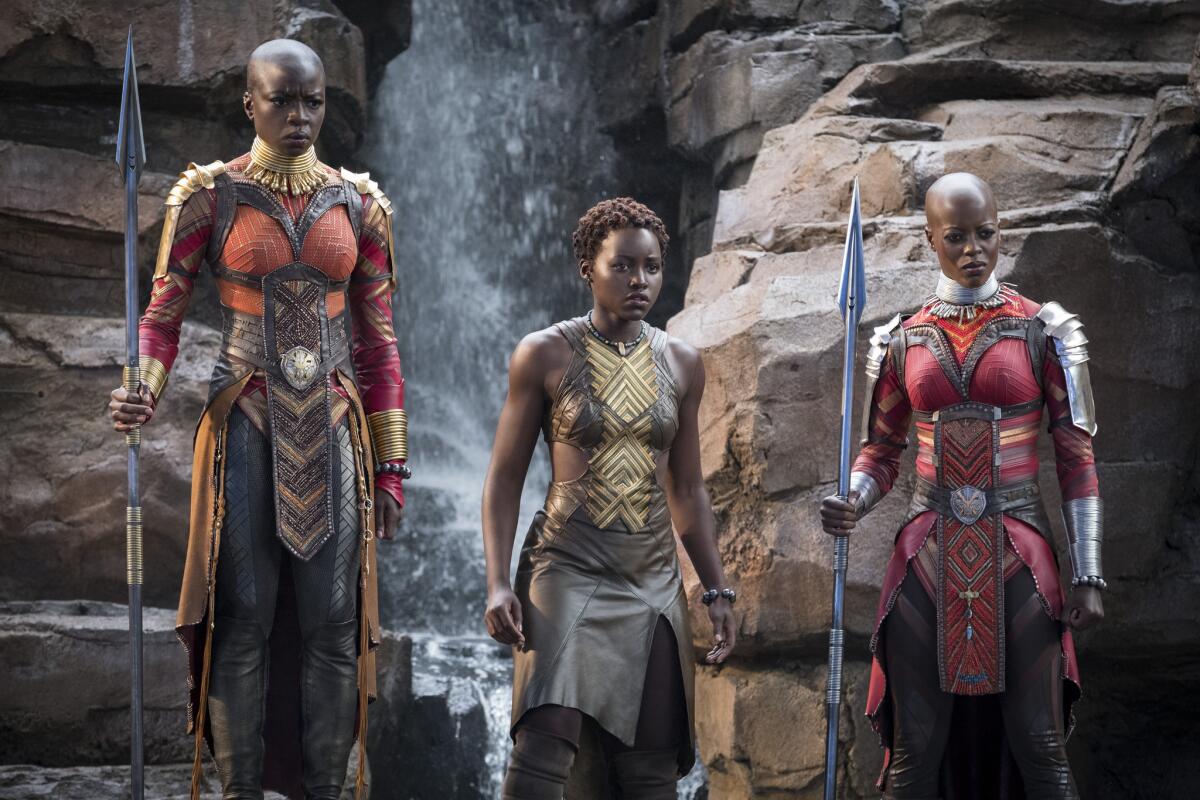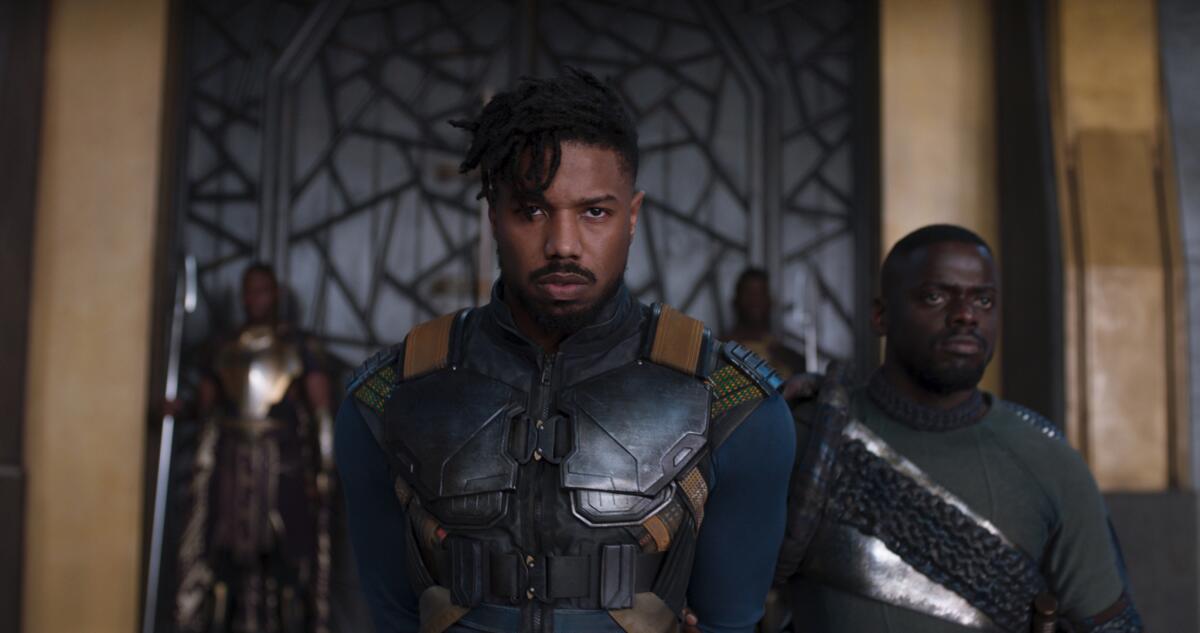 "Ruth showed me what kinds of things Wakanda reflected to her, what it meant to her," Fletcher said recently. "So I was able to go off and do some things and bring them back to her. It was just a good match."
One of the major costuming feats Fletcher assisted with was in helping to create the look of the Dora Milaje. The colorful costuming of the women warriors practically jumps off the screen, and although there were specifications in terms of the armored adornments she was asked to make, Fletcher was still able to bring her own flair to it.
"I feel like [with] my style ... there's been this type of Afro-chic or Afro-couture [labeling]," Fletcher said. "Or maybe even a primal chic or primal couture. In the ["Black Panther"] poster of Okoye you can see — I don't know if you'll notice because the average person won't look — but you can see the hammer marks on her armor. I like it to look imperfect, to look homemade like someone took their hands and made it. You use gold or silver so that it has that fine-art aesthetic, but it still looks like someone made it from their heart and is based off of some kind of ancestral DNA. I just call it art."
While making jewelry and armor on set, Fletcher said she often received quizzical looks and the occasional person standing around admiring her physical process of creating.
"I worked in the costume section," Fletcher said. "I had my own workshop. So any time [cast members] would come in, I might've had two torches in my hand or a hammer — with a safety helmet on. And I'm really petite, so it was probably weird to see this little black woman just hammering away."
Many of the main characters in "Black Panther" are royalty — not just Bassett's Queen Ramonda and Chadwick Boseman's T'Challa, but the inventive Princess Shuri (Letitia Wright) — so what they wear in the film could be considered haute couture in Wakanda. Kings, princesses and queens communicate status with what they wear, and Fletcher was also keenly aware of this.
"To me, couture for Wakanda would be anything that Shuri or Ramonda would wear," Fletcher said. "Shuri has a very upscale, contemporary look to her style. She'd be more couture avant-garde. Geometrical. ... Kind of like Lady Gaga a few years ago.
"Ramonda, like the [look] that's on the poster, is very couture and regal — a gold piece that is adorned by a lot of crystals," Fletcher continued. "I tried to make it look like [vibranium, the fictional metal that powers Wakanda]. The intention was to show something raw — mixing jewelry with fine art."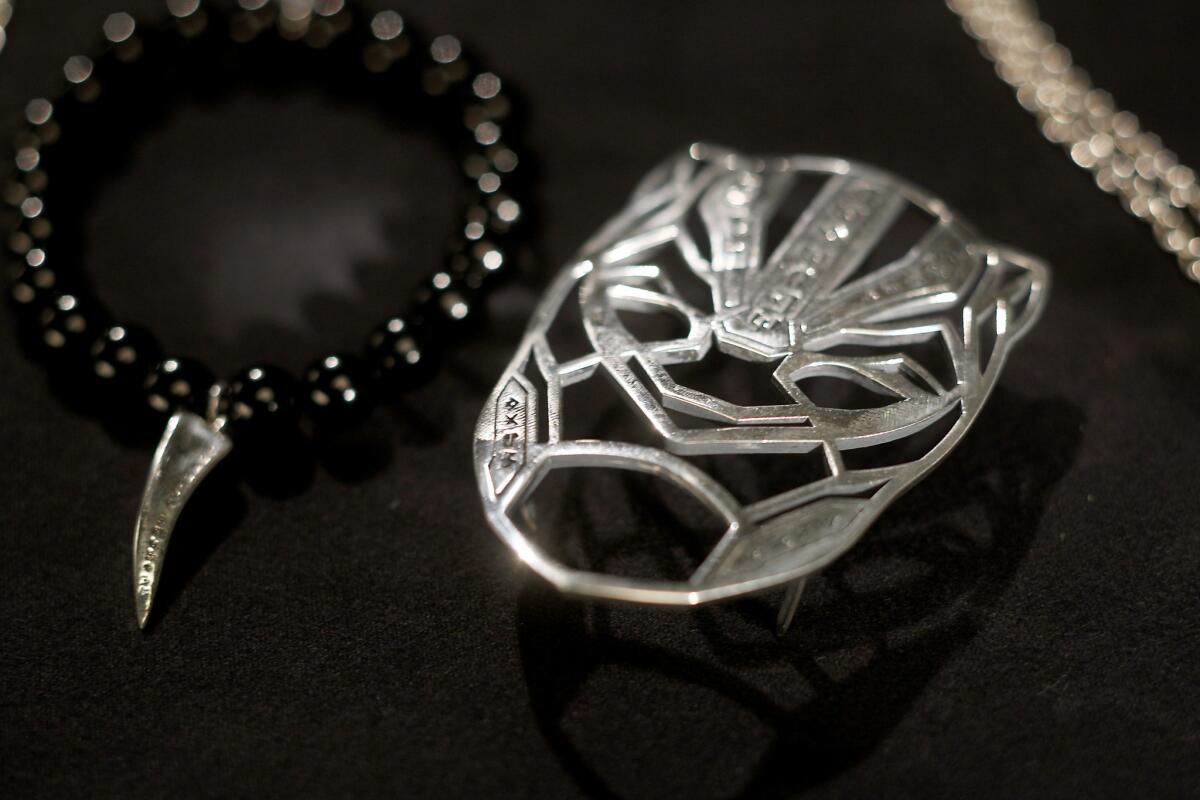 Working on "Black Panther" was the culmination of a dream, one Fletcher said she had unknowingly prepared for when she began creating jewelry.
"In 2008, I studied in Durban, South Africa, for a semester before I got into jewelry," she said. "The thing that got me into jewelry was seeing the Zulu people. I stayed in Durban, and it's predominantly Zulu, so I was really intrigued by the functionality of the jewelry. Everything they put on means something. At age 21, there's a ceremony, and the woman has to have a party, a coming-of-age party, and she has to wear certain things.
"It made me realize, 'Oh, these things aren't just noncommunicative tools,'" Fletcher said. "You can tell someone who you are without having to speak."
Gleaning a clearer understanding of the inaudible signals made by jewelry is a method Fletcher continues today. Fletcher was given the license to produce "Black Panther" lines of jewelry, and she said she feels a responsibility to create pieces that will be universally loved and will probably have more meaning to some fans, including African Americans. The line is already available on Fletcher's website, with more to be released later.
"I really want to do something for the 'Black Panther' fans. After the first trailer came out [last year], I got obsessed with watching reactions and YouTube clips," Fletcher said. "I didn't realize how many men of color, specifically African American men, had been waiting for something like this to happen. I got really emotional watching them. I saw a lot of black men crying."
Mixing jewelry with comic-book culture might not appear to be a profitable undertaking despite the clamoring for a different type of action film and the glowing reviews "Black Panther" has garnered. But Fletcher has contemplated all of this as well, and her study of jewelry, YouTube videos and Black Panther's comic-book roots has helped her shape what she believes consumers want.
"I did want to also create things for people who aren't avid fans but can still appreciate the idea and the culture of Wakanda," Fletcher said. "There's a crossover between my aesthetics and Wakandan aesthetics."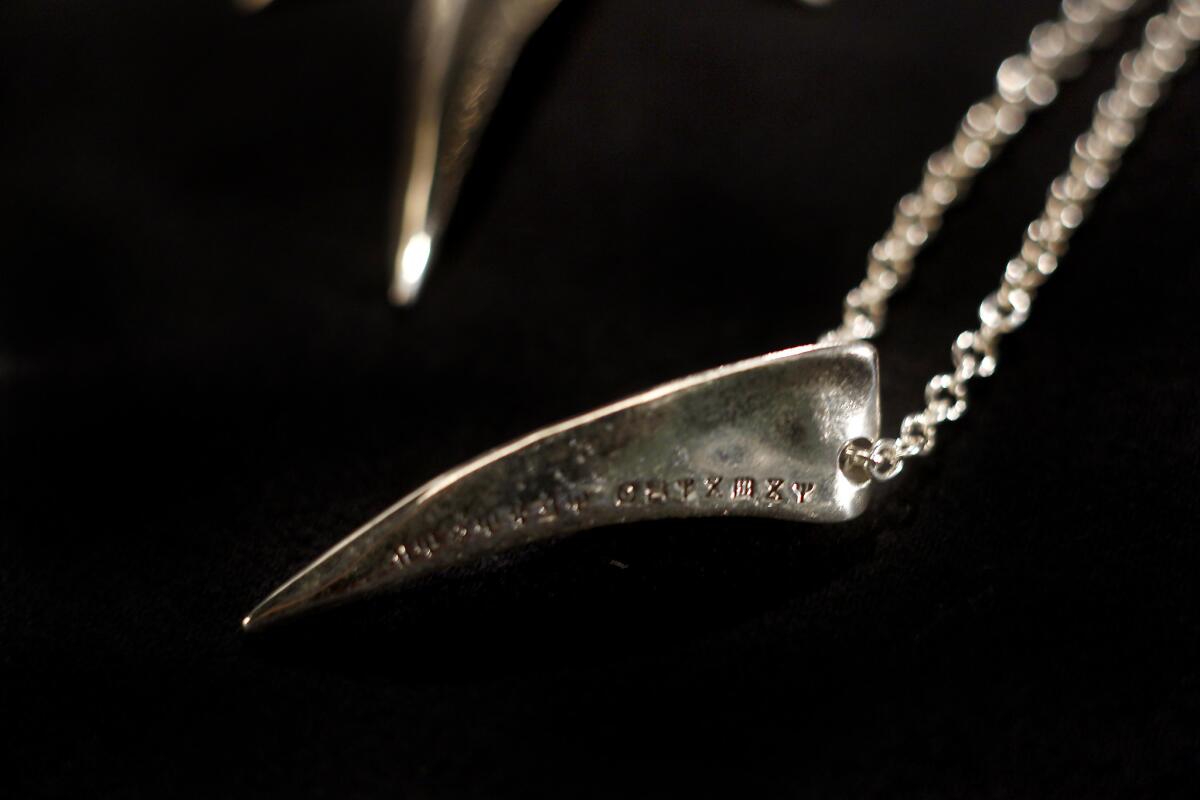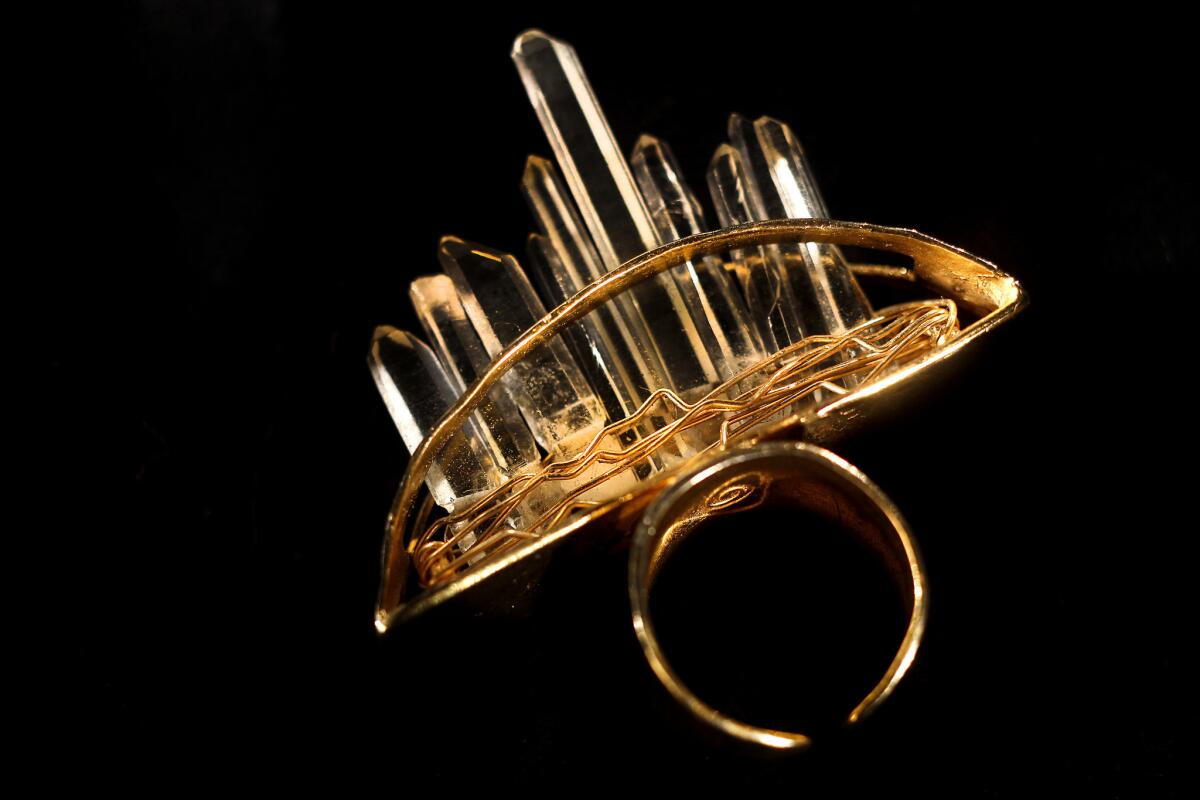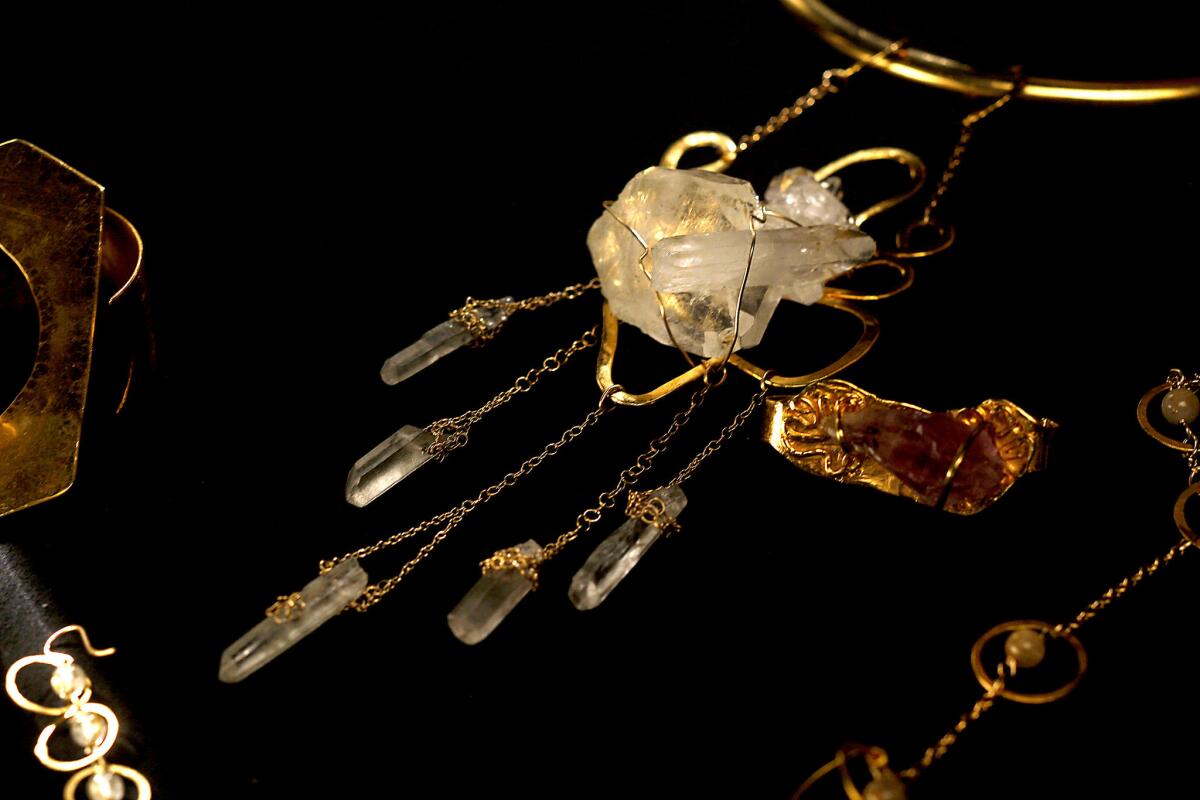 Fletcher's process for designing pieces in her line of jewelry, or "wearable art" as she calls it, involves dreams and whatever inspiration comes to her as she makes the piece.
Two years before "Black Panther," Fletcher posted on her Facebook page a promise that came true: "One day you will be wearing my earrings," she wrote under a photo of Bassett.
On set with Bassett, Fletcher said, "I put some jewelry on her during a fitting for the movie and I had to step out because I started crying."
Bassett even wore some of Fletcher's jewelry to the "Black Panther" premiere in Los Angeles last month.
Different shapes and patterns inform Fletcher's deeply personal creations. To make pieces for her own collection and those for "Black Panther," she also had to do some learning to be able to add extra detail to her work.
"There's Wakandan etching in some of the pieces. It's interesting because I can read Wakandan now," Fletcher said. "I'm using it so much and in everything to create pieces that have a deeper meaning. Like in the claw necklace, I think it says, 'Wakanda forever.' The panther hat says 'Wakanda' in the middle. On the sides it says 'royalty,' and on the back it says 'king.' I want you to put this on and feel good about yourself when walking out and to know that you're part of this historical moment."
Going forward, Fletcher has plans for other "Black Panther" jewelry inspired by the Dora Milaje and the film's villain Erik Killmonger, played by Michael B. Jordan. Fletcher has also secured the jewelry rights to the upcoming Marvel films "Avengers: Infinity War" and "Ant-Man and the Wasp."
"I have thought about how I can bring some kind of soul, some excitement to the pieces," she said, "to where it's not just a bangle with Iron Man's face on it, but it's something where people feel like they're taking a part of the movie with them."
Follow me on Twitter: @Storiz