Review: 'Black Panther' is a royally imaginative standout in the Marvel Cinematic Universe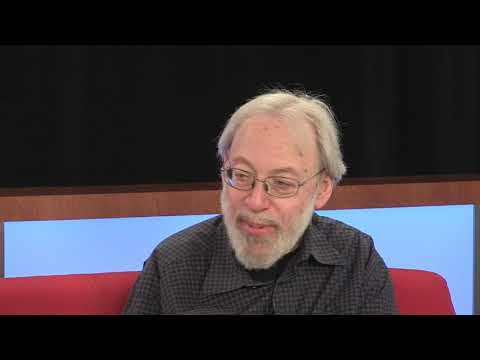 Kenneth Turan and Justin Chang chat about Marvel's "Black Panther" movie.
Film Critic
We didn't know we'd been yearning for it until it arrived, but now that it's here it's unmistakable that the wait for a film like "Black Panther" has been way longer than it should have been.
On one level this is the next-in-line Marvel Universe story of the ruler of the mythical African kingdom of Wakanda who moonlights as a superhero and has to contend with threats and problems both internal and external.
But "Black Panther," as co-written and directed by Ryan Coogler and starring a deep bench of actors of color, is an against-the-grain $100-million-plus epic so intensely personal that when the usual Marvel touchstones (Stan Lee, anyone) appear, they feel out of place.
A superhero movie whose characters have integrity and dramatic heft, filled with engaging exploits and credible crises all grounded in a vibrant but convincing reality, laced with socially conscious commentary as well as wicked laughs that don't depend on snark, this is the model of what an involving popular entertainment should be. And even something more.
Energized to a thrilling extent by a myriad of Afrocentric influences, "Black Panther" showcases a vivid inventiveness that underscores the obvious point that we want all cultures and colors represented on screen because that makes for a richness of cinematic experience that everyone enjoys being exposed to.
Like Christopher Nolan, who was 35 when he reanimated the Batman franchise, the 31-year-old Coogler has a gift for putting his own spin on genre, for making popular culture worlds his own.
He did it with "Creed," making the Rocky franchise and Sylvester Stallone uncannily relevant. That was only his second feature following a Sundance Grand Jury Prize-winning debut, "Fruitvale Station," but five years ago.
A key to Coogler's achievement with "Black Panther" is that he's taken key production people along with him on all three of his films, including production designer Hannah Beachler, editor Michael P. Shawver and composer Ludwig Görannson.
Director of photography Rachel Morrison, recently the first woman ever nominated for a cinematography Oscar, returns as well, as does expressive actor Michael B. Jordan, the star of Coogler's first two films.
Here Jordan shares the screen with an impressive array of actors, from veterans like Angela Bassett and Forest Whitaker (an early Coogler supporter) to energized performers including Lupita Nyong'o, Danai Gurira, Martin Freeman, Daniel Kaluuya, Andy Serkis, Letitia Wright, Winston Duke and, of course, Chadwick Boseman.
An impeccable actor, Boseman brings the quality of belief he's brought to playing real people like Jackie Robinson, James Brown and Thurgood Marshall to the role of King T'Challa, a.k.a. Black Panther.
This character made his first Marvel appearance in 2016's "Captain America: Civil War," which saw T'Challa's father, King T'Chaka, killed in an explosion, putting his son in line for assuming the Wakandan throne.
One of the great things about "Black Panther" is the specificity of this mythical place, masquerading as one of the world's poorest countries but actually — thanks to a huge deposit of miracle metal vibranium — a hotbed of futuristic technology.
Not only have production designer Beachler and her team created marvelous locations like the Challenge Pool at Warrior Falls, but veteran costume designer Ruth E. Carter was instrumental as well. Both referenced everything including Ghanaian textiles, a 5th century Nigerian script and the dress of tribes like the Maasai, Tuareg, Dogon and Zulu.
"Never before in Hollywood have we had the chance to show the continent intellectually — it had all been Africa, dirt floors," Carter told California Sunday magazine. "We were trying to understand ancient African culture in a way that didn't look 'savage' but looked glorious, kingly, warrior-like."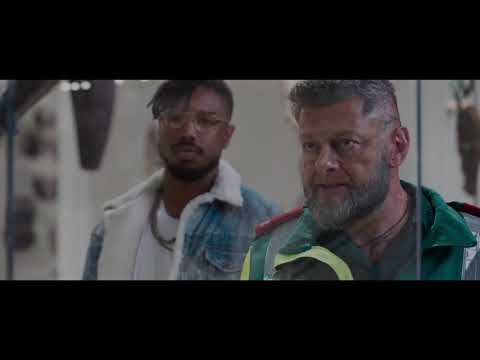 Chadwick Boseman stars in the latest trailer for Marvel's "Black Panther."
Carter's most memorable creation, complete with neck rings borrowed from the Ndebele, is the Dora Milaje, the eight-member all-female royal bodyguard led by Okoye ("The Walking Dead's" Gurira) who move with dazzling precision to strike terror into all who dare to cross them.
As crisply scripted by Coogler and Joe Robert Cole ("American Crime Story: The People v. OJ Simpson"), "Black Panther" begins with a challenge to T'Challa's rule that must be played out according to strict ancient protocols followed by a fence-mending expedition to old friend W'Kabi ("Get Out's" Kaluuya).
Then the new king has to deal with both Nakia (Nyong'o), his former significant other now fully involved in her life as a spy, and his precocious younger sister Shuri (a very amusing Wright), who functions as a kind of Q to Black Panther's James Bond.
T'Challa is also intent on confronting the evil South African arms dealer Ulysses Klaue (Serkis), who was responsible for T'Chaka's death.
Working with Klaue is the mysterious Erik Killmonger, beautifully played by Jordan, a bad guy with a background and an agenda that will make heads spin all across Wakanda.
With dialogue that deftly explores serious questions, such as how much if anything do wealthy countries owe the poor and oppressed of the world, "Black Panther" draws energy from Coogler's sense of excitement at all he's attempting. The result is a superhero movie that's worth seeing twice, and that is a rare sighting indeed.
------------
'Black Panther'
Rating: PG-13 for prolonged sequences of action violence and a brief rude gesture
Running time: 2 hours, 15 minutes
Playing: In general release
See the most-read stories in Entertainment this hour »
ALSO
Warrior, scientist, superspy, queen: How 'Black Panther' brings strong, complex women to Marvel
At the 'Black Panther' premiere, representation is everything
From 'Black Panther' to 'Ready Player One': Hollywood places big bets on spring as the new launching point for blockbuster titles
Get our L.A. Goes Out newsletter, with the week's best events, to help you explore and experience our city.
You may occasionally receive promotional content from the Los Angeles Times.