11 Honoré, a new women's online retailer for plus-size shoppers, offers luxury styles for all
In a world of $400 white tees and runway looks that easily cost five figures, there is nothing shocking about a woman willing and able to drop a mortgage-sized chunk of cash — or hand over her platinum card — on a ready-to-wear dress.
Sure, that might be the norm for those of a certain income bracket, but often, this level of luxury shopping has been exclusive to a woman of a certain dress size (in general, sizes 00 to 8). However, those closet doors opened in a major way this year with the launch of 11 Honoré, a high-end online retailer for lusted-after brands and exclusively made clothes in a size range of 10 to 20. That's far closer to the national size average for women than the size options other high-end retailers generally offer.
So far, 11 Honoré is selling women's selections for luxury shoppers of different wealth levels. T-shirts start at $95, while dresses generally hover around the $1,000-to-$2,000 range. Those prices are akin to what the typical Net-a-Porter or Barneys New York shopper might expect.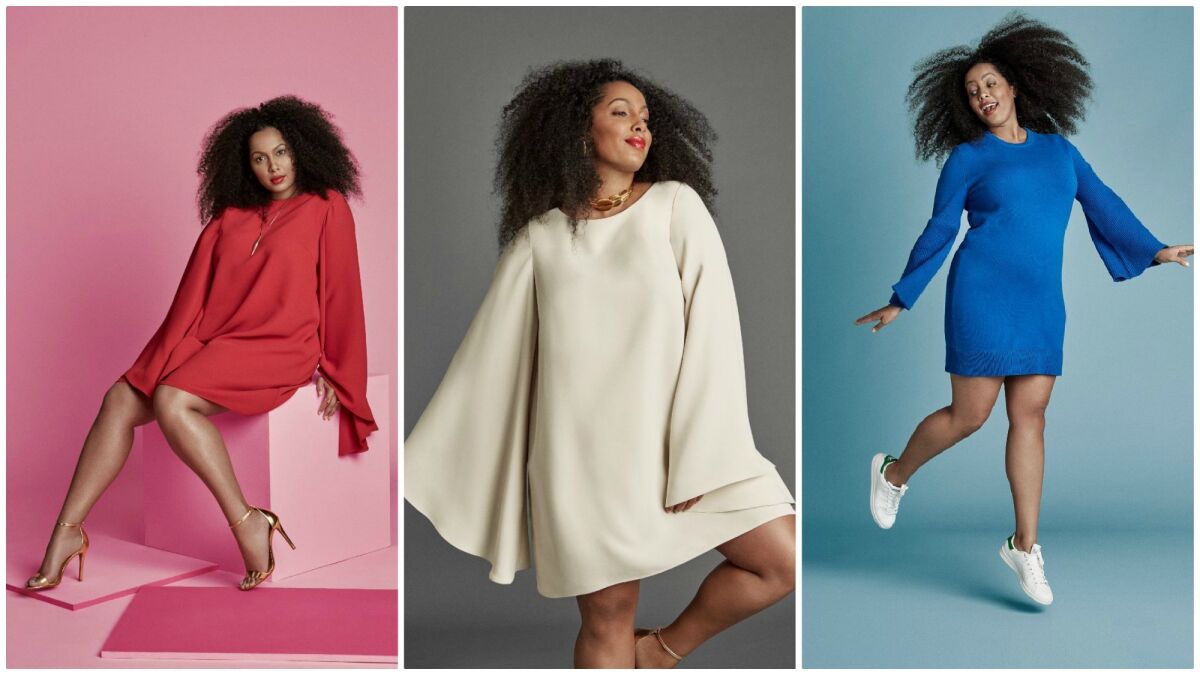 Fashion world veterans Patrick Herning (the Nichols Canyon resident is an alum of the L.A. office of New York-based public-relations powerhouse HL Group) and Kathryn Retzer (a former Vogue editor who lives in Marin County in Northern California) are the masterminds behind the retail startup, which launched in August and operates out of West Hollywood. Herning and Retzer were inspired by their chic, above-sample-sized mothers and the changing landscape of the industry they came up in.
So what's the keyword in their mission to bring more high-end fashion to more women? It's not so much about size as it is about fit. "We came to major design houses with the pitch that we could work together to produce their exact designs, in the highest quality possible, with the same perfect fit on a size 18 as they offer in size 4," Retzer said.
Across the board, designers appear to be rejoicing in the approach. After all, consider this training wheels for luxury brands eager to race into the $200-million plus-size fashion business. While some of the brands sold on the website already offer extended sizes (Christian Siriano and Michael Kors), the majority of the site's labels are now available to a new market of shoppers for the first time. That list includes well-known designers such as Zac Posen and L.A.-based Monique Lhuillier and newer phenoms including Brandon Maxwell, Haney and La Ligne, a premium fashion-girl brand launched in 2016 by former Vogue editors Meredith Melling and Valerie Macaulay. 11 Honoré's site is the place to find it all.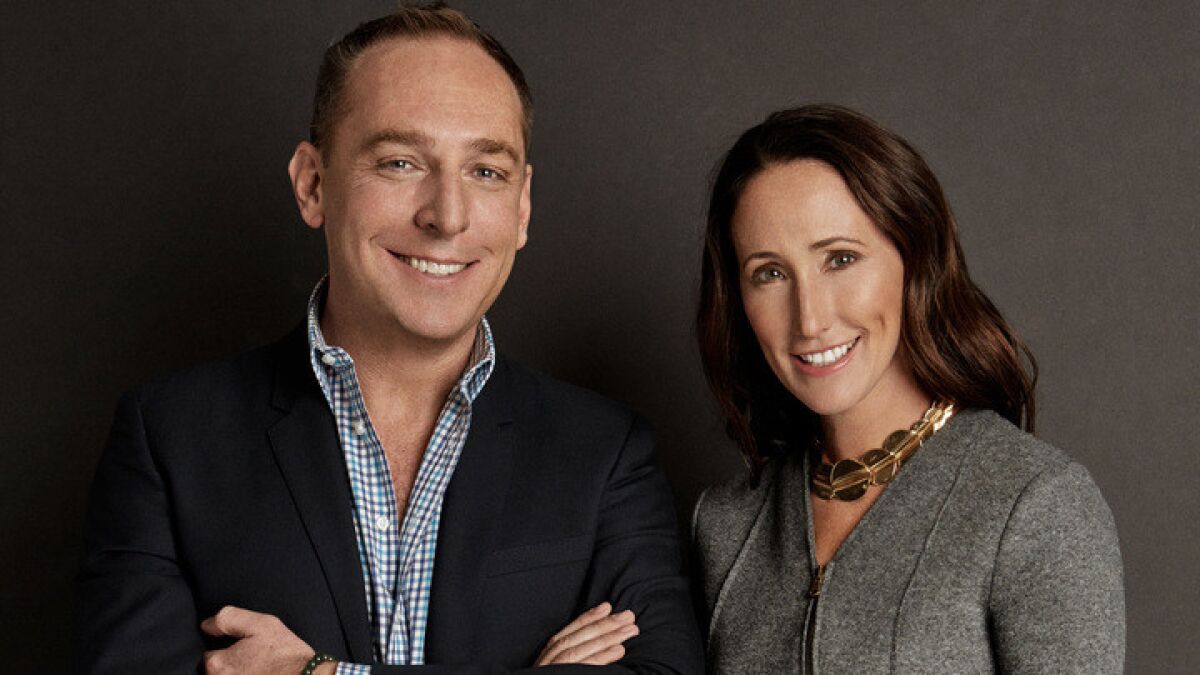 "We're so excited to discover a whole new audience for La Ligne," Melling said. "But [we] only wanted to enter the size-inclusive market via experts. We knew we'd need different pattern markers, fit models and grading systems to make the best product. And for a young business, partnering with Patrick and Kathryn has made that possible."
By now, it's an oft-cited statistic that 67% of women in America are a size 14 or larger. Now consider her options for luxury fashion. A handful of bricks-and-mortar stores, Saks Fifth Avenue being one, offer a fair assortment, chief among them pieces by Marina Rinaldi, a plus-size brand under the Max Mara umbrella. Then turn to the offerings of major online retailers and marketplaces, which sell dozens and dozens of luxury clothing brands. A recent check of a well-known luxury retail site showed the number of options easily shrunk to seven when you filtered to XXL.
"Women with curves are often treated like second-class citizens at department stores," said Melissa Chataigne, an L.A.-based fashion stylist and consultant. "My clients aren't going to be satisfied by a sad selection of cable-knit sweaters and stretch pants — and they're not going to be happy buying a Celiné bag and Jimmy Choos because they can't fit into anything else."
11 Honoré, with its name that invokes the image of a bougainvillea-draped, side-street Paris atelier, certainly set out for a different approach, becoming a white-space option for shoppers. "We're creating a destination for the customer who's been marginalized, disrespected and overlooked," Herning said. "We always want to err on the side of being thoughtful." That means only selective use of the word "flattering," a sort of pariah in the size-inclusive world, and the absence of anything that too closely resembles a caftan. "We're about celebrating women's bodies, not hiding them," Retzer said.
It's a thought that's clear when you browse the online fashion showcase created by Herning and Retzer. You'll find sheer shoulders, velvet ruching, alluring cut-outs and nipped waists. Also, the modest options offer a twist. A long hemline, long-sleeve dress by designer Prabal Gurung has a subtle peek-a-boo moment with decorative buttons.
This approach to size-inclusive fashion appears to be resonating with customers. Rebel Wilson wore 11 Honoré's bright red Zac Posen dress to the Australian premiere of her film "Pitch Perfect 3," while Nicolette Mason, a plus-size fashion industry leader, showed up on Instagram in a wool Michael Kors dress from 11 Honoré. It's worth noting these women have their own fashion-forward, size-inclusive lines, Rebel Wilson X Angels and Mason's Premme line, which are at a lower price point than 11 Honoré's available selections.
To continue to promote the retailer's mission, 11 Honoré's blog, Page 11, features stories about models, designers, industry leaders and stylist who are changing fashion as well as shopping tips and other lifestyle content. Also, the startup's Instagram account offers photos of 11 Honoré looks worn by "Orange Is the New Black's" Danielle Brooks, model Candice Huffine and others.
Herning and Retzer also are gaining fans outside the celebrity realm.
Diana Hasenbalg, 56, a Newport Coast-based early adopter of 11 Honoré, has a schedule full of social functions as a board member and fundraiser for the JDRF, a nonprofit organization dedicated to supporting Type 1 diabetes research.
"It's been a new world for me, getting to dabble in the true designer world beyond shoes and bags," she said. "Years ago, I had the physique for these clothes, but I didn't have the funds."
It's that sentiment that might have major global fashion brands that still have a hard stop at size 14 thinking twice — and ideally, getting to work on expanding their size-inclusive offerings. "I hope we'll get to look back at this in three years and ask ourselves what the big deal was," Herning said. "The world is evolving, and we're excited to lead this piece of the conversation."
For fashion news, follow us at @latimesimage on Twitter.