Celebrate your furry friends with animal-inspired fashion and jewelry
Let's tip a fur-free hat to the animals with whom we share our planet and give our appreciation for the myriad ways they enrich our lives. (After all, World Animal Day was Oct. 4.)
Why do people never seem to tire of wearing animal images? "I believe people resonate with the purity of animals and wear animal-inspired jewelry [and accessories] to hold animal magic close to their hearts," says Southern California designer Jes MaHarry whose eponymous jewelry line is populated with a plethora of animals, big and small. "Animals need us to be their voice."
Here are designers and brands that are offering us a variety of clever and creative ways to admire our animal brethren.
---
Bibi van der Velden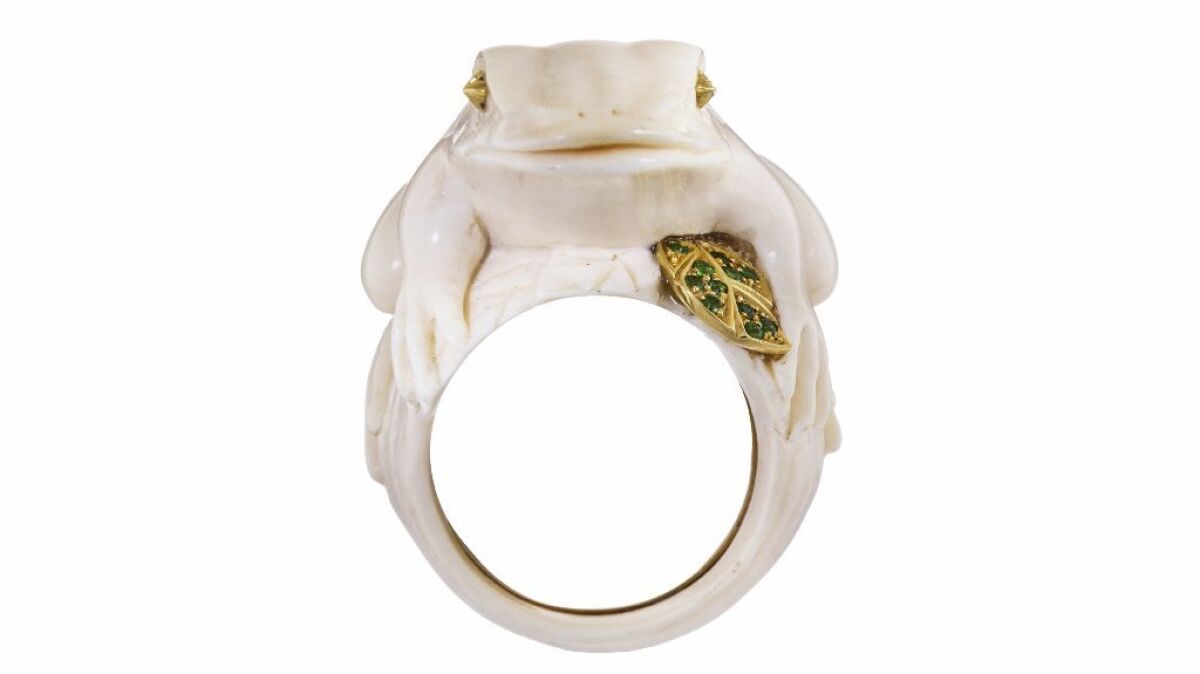 Dutch designer Bibi van der Velden's playful hand-carved fossil frog ring is set with 18-karat yellow gold star eyes and a tsavorite-encrusted 18-karat yellow gold leaf under foot. $4,200. Available at TwistOnline.com.
Charlotte Olympia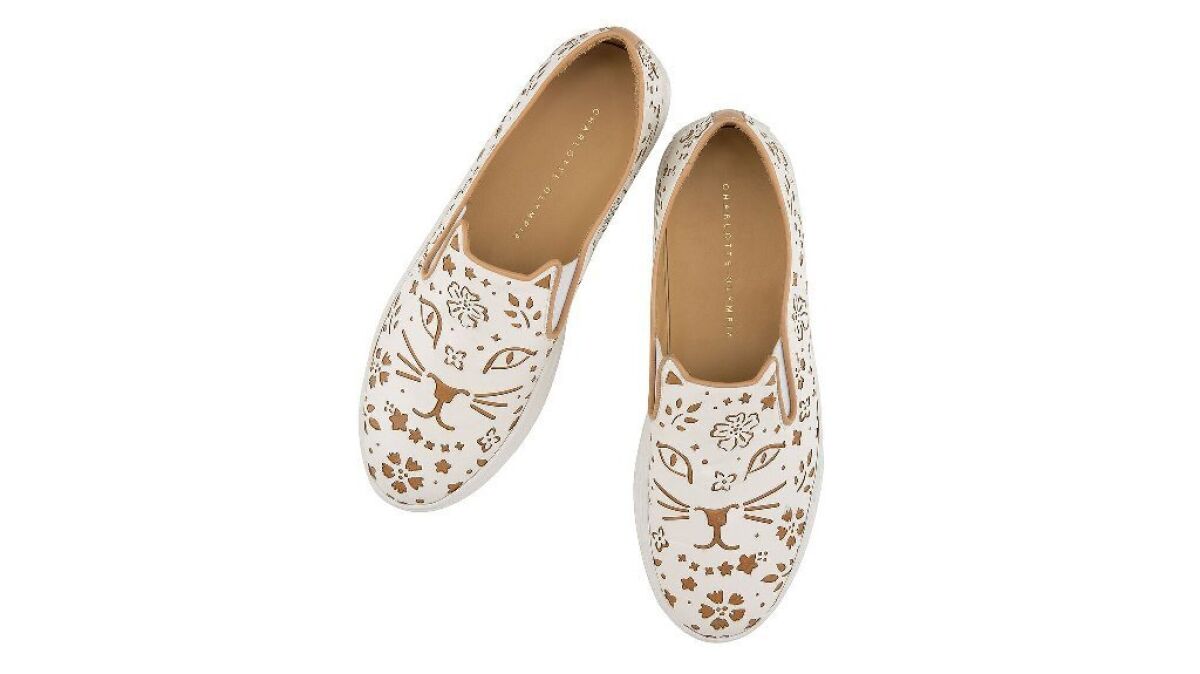 Charlotte Olympia's laser-cut "Cool Cats" sneakers are based on her iconic kitty flats and sit atop a bouncy white rubber sole. $585. Available at www.CharlotteOlympia.com and selected Charlotte Olympia Boutique stores.
Gucci
The mythical dragon stands in as a nod to all reptiles in Gucci's vibrant and heavily embroidered emerald-green satin boots. Removable exaggerated crystal bows and gold-mirrored, crystal-decorated block heels offer over-the-top sparkle. Also available in black satin. $3,790. Available at www.Gucci.com.
Gucci
Gucci's red-ribbed cotton jersey T-shirt has a thick, textured sweet bunny floral applique, navy cotton Reglan sleeves and a pierced "love" heart on the back. $950. Available at www.MyTheresa.com.
Pippo Perez
A whimsical line of black-and-white diamond penguins sits atop Pippo Perez's adjustable black pull-cord bracelet. An elephant, a ladybug, turtle, bees and fish are among the many animals celebrated in his designs. $5,350. Available at www.NeimanMarcus.com.
Hermès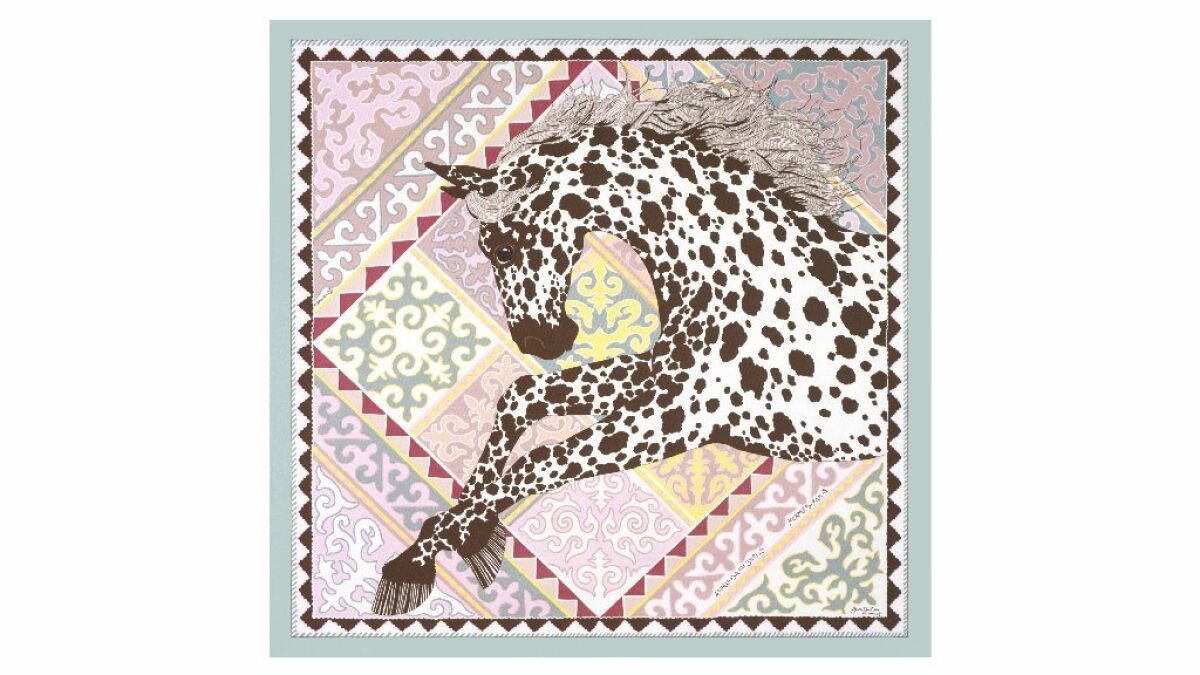 Hermès' vibrant Appaloosa des Steppes square scarf figures a prancing horse amid a plethora of bright colors and geometric designs. $395. Available at www.Hermes.com.
Anna Coroneo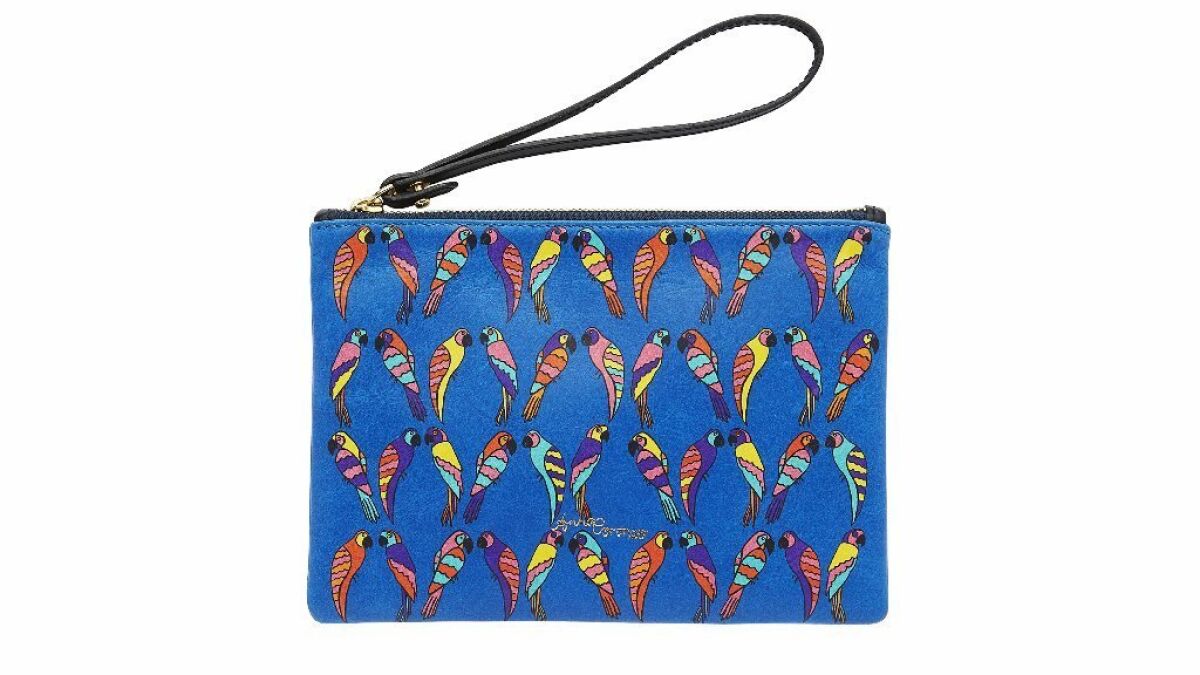 Australian-born British designer Anna Coroneo's happy clutch zipper-topped pouchette is emblazoned with colorful bold parrots. $236. Available at AnnaCoroneo.com.
Alexander McQueen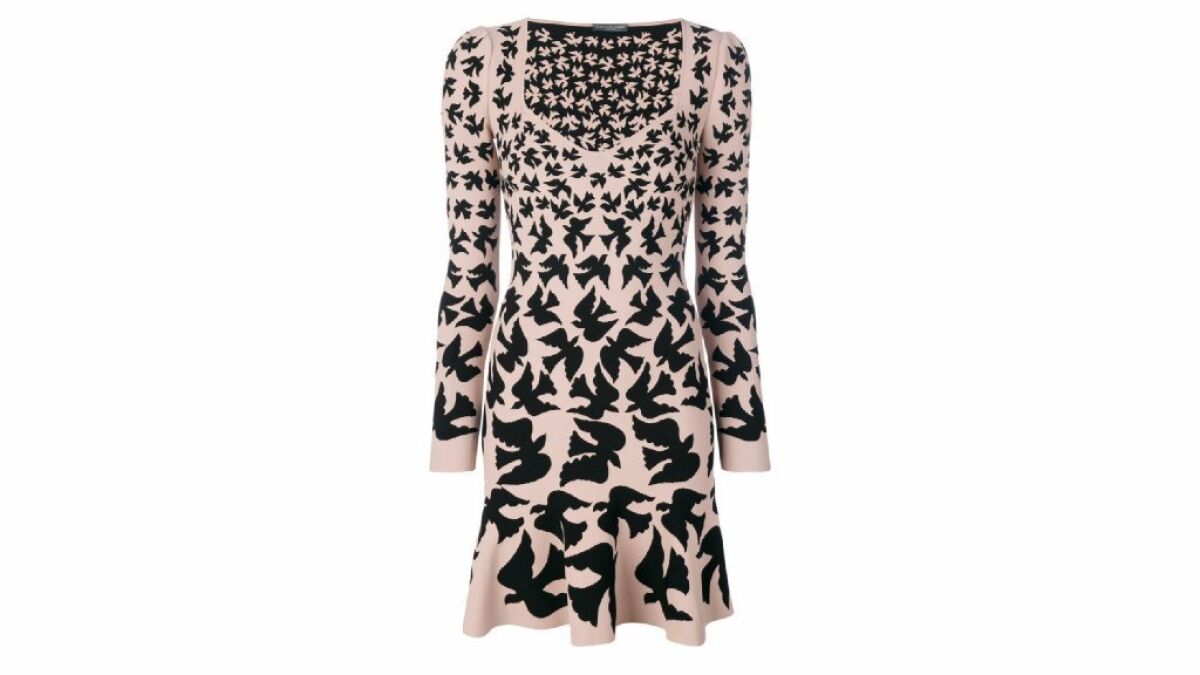 Alexander McQueen's swallow covered sweetheart-necked dress has a background of light nude pink and endless black flying birds. Available also in black and white. $1,995. Available at www.Farfetch.com.
Serpui
Serpui's 100% straw pooch-shaped clutch bag features a brightly hued pom-pom straw necklace and a removable strap. $525. Available at www.Farfetch.com.
Aquazzura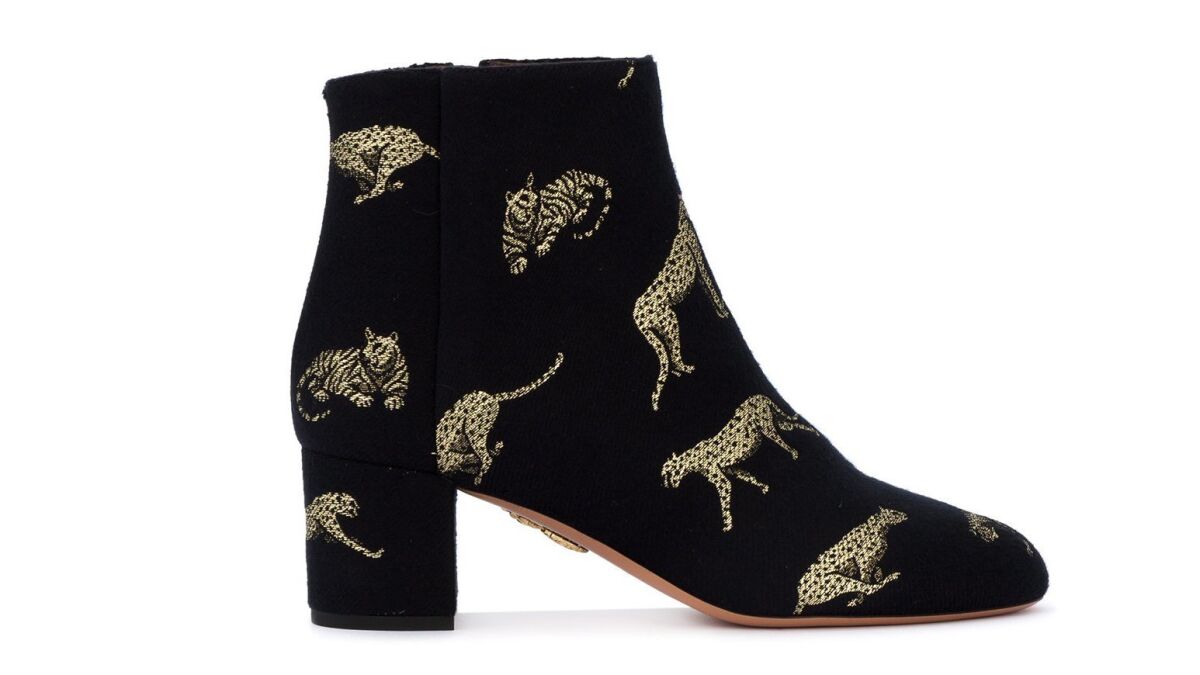 Jaguars prance and pounce all over Aquazzura's rich black Brooklyn bootie with a timeless round toe, block heel and zipper side. $825. Available at www.Aquazzura.com.
Ioana Ciolacu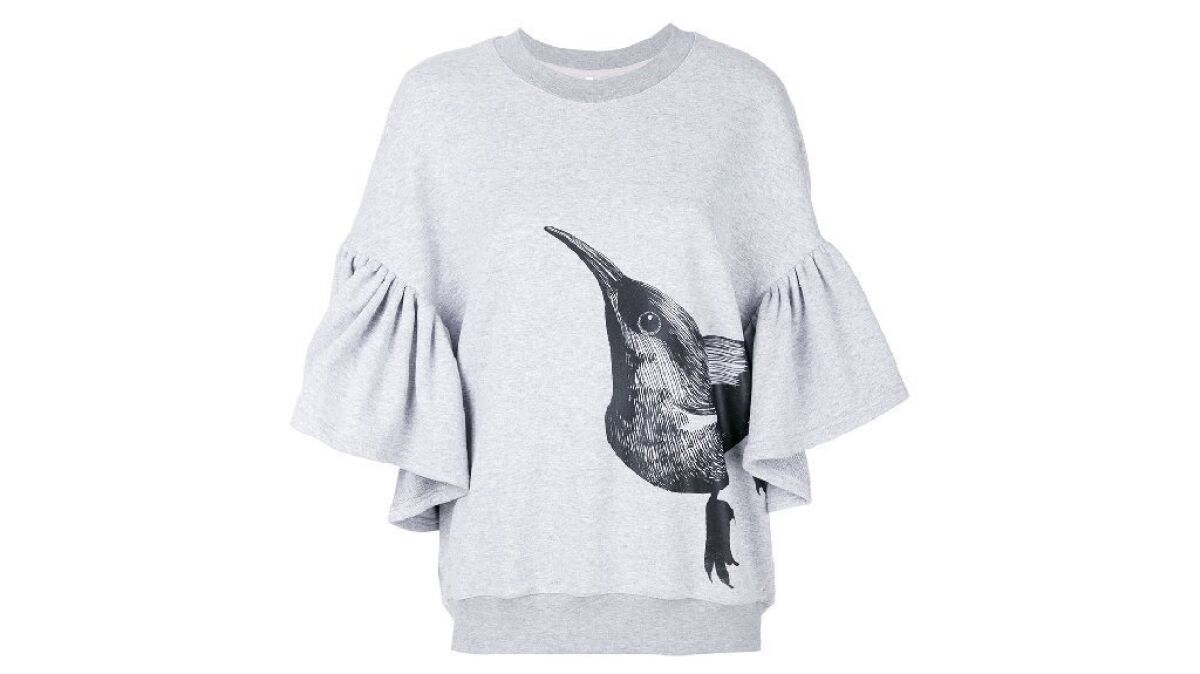 Romanian designer Ionana Ciolacu's thick gray cotton-blend ruffle-sleeved Daisy sweatshirt showcases a cheery screen-printed bird on front and back. $129. Available at www.IoanaCiolacu.com.
Jes MaHarry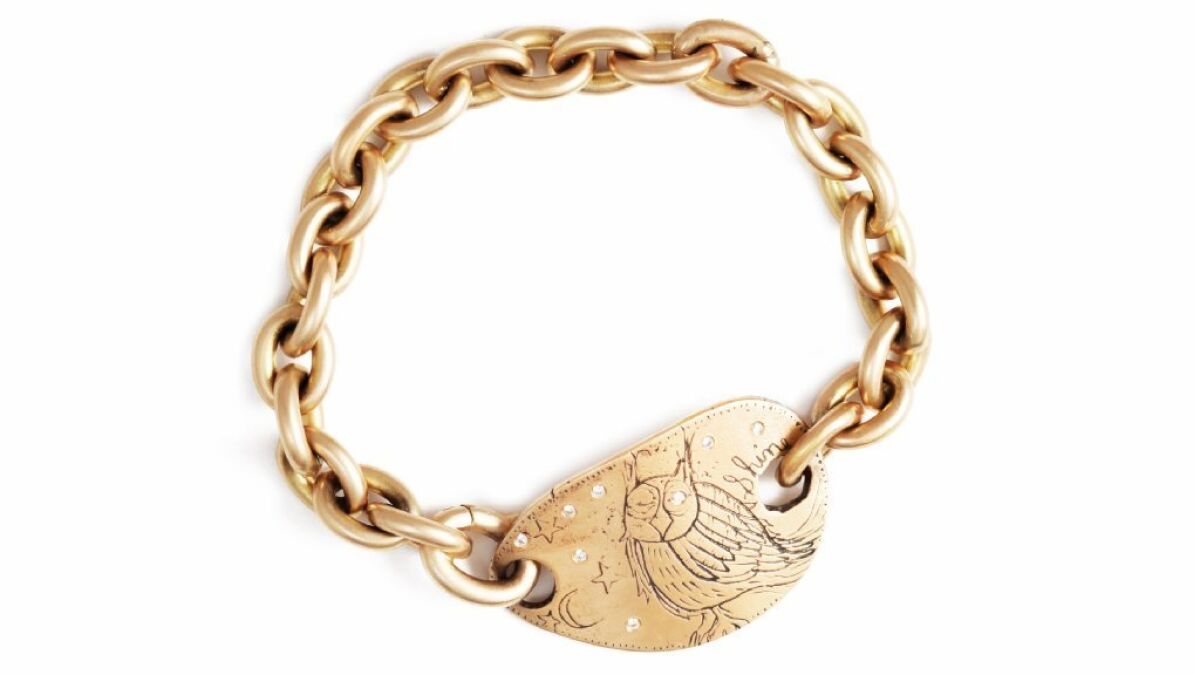 Ojai-based designer Jes MaHarry's 14-karat yellow gold wise owl "Good Times" bracelet is peppered with white conflict-free diamonds. $12,000. Available at www.JesMaHarry.com.
---