Camila Alves McConaughey shares her on-the-go beauty secrets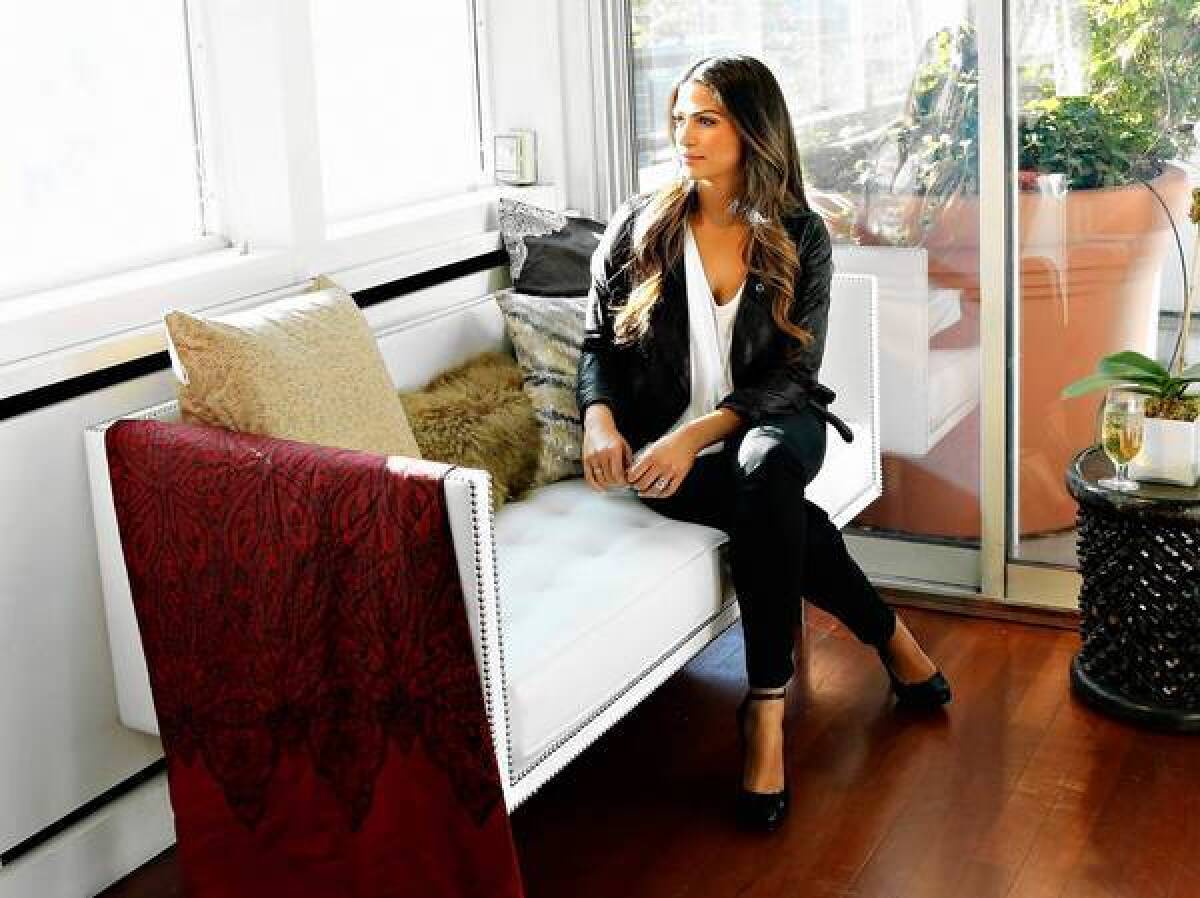 With her signature cascade of long, curly hair and beachy style, 30-year-old Brazilian bombshell Camila Alves McConaughey — wife of actor Matthew McConaughey, mother of three, model, handbag designer and brand ambassador for Macy's INC. — radiates a seemingly effortless beauty. Alves has a demanding career and homes in Austin, Texas, and Malibu, so she's constantly on the road. We recently talked with her about how she stays so pulled together — something we're especially interested in as the harried holiday travel season begins.
At the recent Macallan Masters of Photography event at Leica Gallery, your style was pretty and put together but laid back. Did you bring your beachy approach to beauty and style from Brazil or cultivate it in California?
You know, it's a combination of Brazil, New York and L.A. Also, fashion is a translation of what the person's personality is. I try not to stress over too much stuff, so I guess that's why my style is like that [laughing]. A lot of influence is the bohemian. That's with everything I do. Even with my Muxo couture handbags. I grew up in an environment of artists. My mom, she's been an artist for over 30 years. I also have aunts who are artists.
What is a Brazilian beauty secret Americans may not know about?
Brazilian women really like to take care of themselves and go to the salon every week.... There are places that are cheap and really good.... We also usually use a lot of natural resources, so a lot of oils and seeds.... I grew up using Natura Seve body oil. It's the most amazing oil for your skin. For hair, we usually do an avocado mask where you basically smash an avocado and rub it in your hair and put on a shower cap and just sit in the sunshine and get your tan while you're in the backyard. It's a big thing.
How do you look beautiful juggling a busy lifestyle?
Try to keep it simple. I can't use too much stuff on my skin.... I use Cetaphil soap. I use a moisturizer from Dr. [Harold] Lancer that has SPF or a product I absolutely love that's great for travel [Nude Skincare ProGenius Treatment Oil]. I apply it on my hands and face before getting on the airplane because your skin gets so dry.
When traveling, if you could use only three or four makeup products, what would they be?
A good concealer to even out skin tone on different parts of your face. [She uses Three Custom Color Specialists concealers No. 6 and No.7]. A bronzer, I mix a bronzier color and a blush tone.... It gives a healthy look without trying too hard.... I'm still searching for an optimum lip moisturizer, because I travel so much my lips are always dry. I like two right now: Christian Dior, it gives a nice pigmentation. The other one is just a cocoa butter stick you can get at Whole Foods or a pharmacy. Also, black eye pencil.... I'm not a big mascara person. And drink as much water as possible on the plane to help reduce puffiness.
What's your secret to having such thick, glossy, curly hair?
Giving it a break. I have very curly hair. I used all of these chemicals and straighteners. My hair was just not happy.... It was hard for me to accept my hair for a very long time. My brother used to make fun of my really big, curly hair, and I always wanted it straight, straight, straight … but it got to a point I couldn't do it anymore. My hair wasn't healthy. It took years to get the relaxer out of my hair. Now my hair is healthy, happy and alive. I am actually walking around with big, curly hair and people are like, 'Oh, my gosh, your hair is so beautiful.' I'm like, 'Oh you make me so happy to say that, because I worked hard on it!.' "