Linda Perry, Suzanne Todd receive honors at Chrysalis Butterfly Ball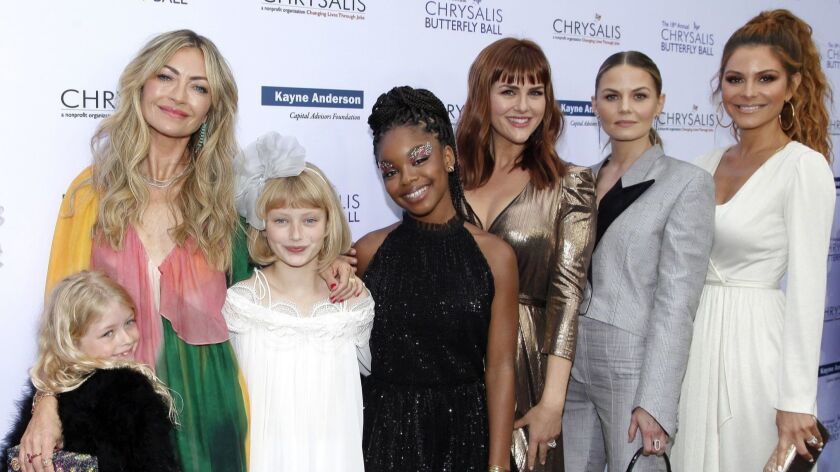 From the podium at Saturday's Butterfly Ball that benefits Southern California nonprofit Chrysalis, event co-chairwoman and founder Rebecca Gayheart-Dane told the largely Hollywood crowd that getting a job might mean having another credit on IMDB, the Internet Movie Database, but for the organization's clients, who are living on the streets, getting a job was life-changing.
"It's the first chance of becoming self-sufficient, finding housing stability, perhaps regaining custody of a child, being united with a family member," she said, adding, "It's a big deal."
The event
Saturday's Chrysalis Butterfly Ball raised $1.5 million to help lift people out of poverty and homelessness by providing them with the necessary tools to find and keep jobs. Held at the private Mandeville Canyon estate of Susan Harris and Hayward Kaiser, the 18th affair honored singer-songwriter-record producer Linda Perry; film and television producer Suzanne Todd; and Chrysalis clients Suzette and Antonio Donaldson.
The crowd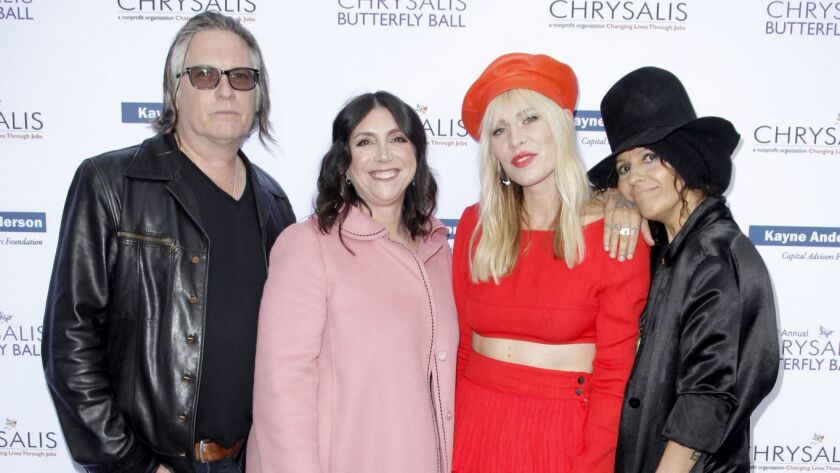 "I looked up the attendees, and there are some Hollywood hotshots here," said Adam Devine ("Pitch Perfect") of the guests, who included as event co-chairs: Paramount Chief Executive Officer Jim Gianopulos, Evolution Media's Rick Hess, Universal Pictures Chairwoman Donna Langley, Creative Artists Agency's Josh Lieberman, Activision Blizzard's Stacey Sher and WME's Richard Weitz. Devine was on hand to present the award to Todd.
Marsai Martin ("black-ish") hosted the evening, while Sara Gilbert ("The Conners") presented the award to her wife, Perry. Also, eight-time Grammy winner Ziggy Marley and pop singer-songwriter Natasha Bedingfield performed, and guests also included Jordana Brewster ("The Fast and the Furious"), Jennifer Morrison ("Once Upon a Time"), Sara Rue ("Will & Grace"), Zoey Deutch ("Beautiful Creatures"), actress and TV personality Soleil Moon Frye and TV personality Maria Menounos.
The scene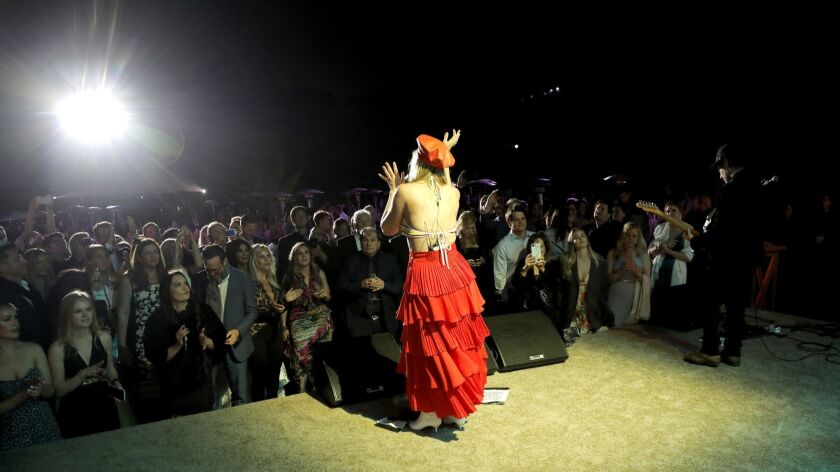 No one appeared to go hungry at this affair. In addition to hors d'oeuvres during the cocktail reception, bowls of crackers, hummus and guacamole sat on tables. Then, as if a three-course steak and crab dinner weren't enough, a pizza truck, cupcakes and candy counter filled with chocolate bars, lollipops and gumdrops awaited guests after Bedingfield belted out the last note of "Purple Rain," in keeping with the ball's purple theme.
The program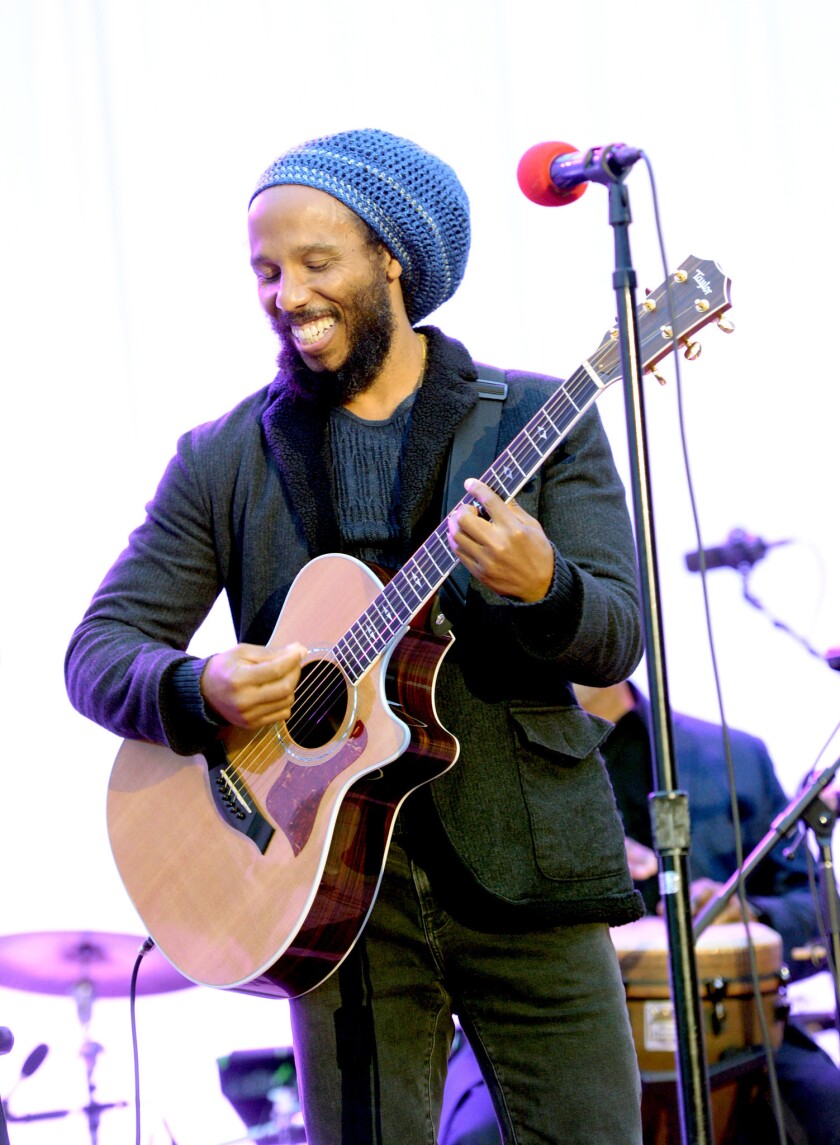 Official ceremonies began after Marley opened the show with the classic "One Love," originated by his father, reggae legend Bob Marley. Gayheart-Dane, Chrysalis board Chairwoman Jill Baldauf and Chief Executive Mark Loranger then addressed the audience and presented the night's first award to the Donaldsons, who turned their lives around thanks to Chrysalis.
More awards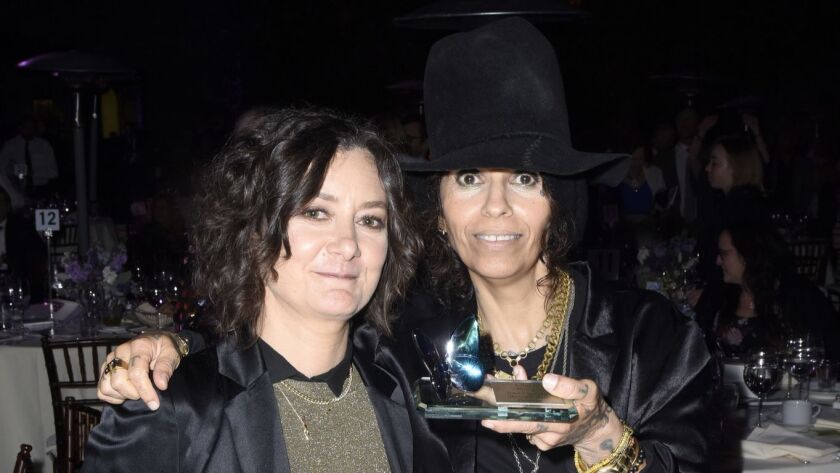 After admitting that previously, he hadn't known much about the Butterfly Ball, Devine said jokingly: "I mean I like butterflies as much as the next guy but a whole ball? It does seem excessive." He then went on to call Chrysalis "an amazing organization that does so much good for so many people" and commend Todd for her professional life as a producer of "Austin Powers," "Memento" and "Alice in Wonderland," among other films, and as an "incredible friend and mother."
For her part, Gilbert praised Perry, the former lead singer of 4 Non Blondes and her wife of five years, for her lifetime of giving. Going back to the beginning, she said, "Linda's entrance into the world was big, loud and prophetic. She was born in an elevator going up."
Gilbert then talked of Perry's life as a teenager living on the streets, followed by jobs at restaurants where she got fired for sneaking food out to the homeless. "She's always going to sign up for things that take too much of her energy, make her absolutely no money and, in fact, spend what she has on other people. And thank God that's who she is," Gilbert said. "The world would be a better place with more people like her."
The numbers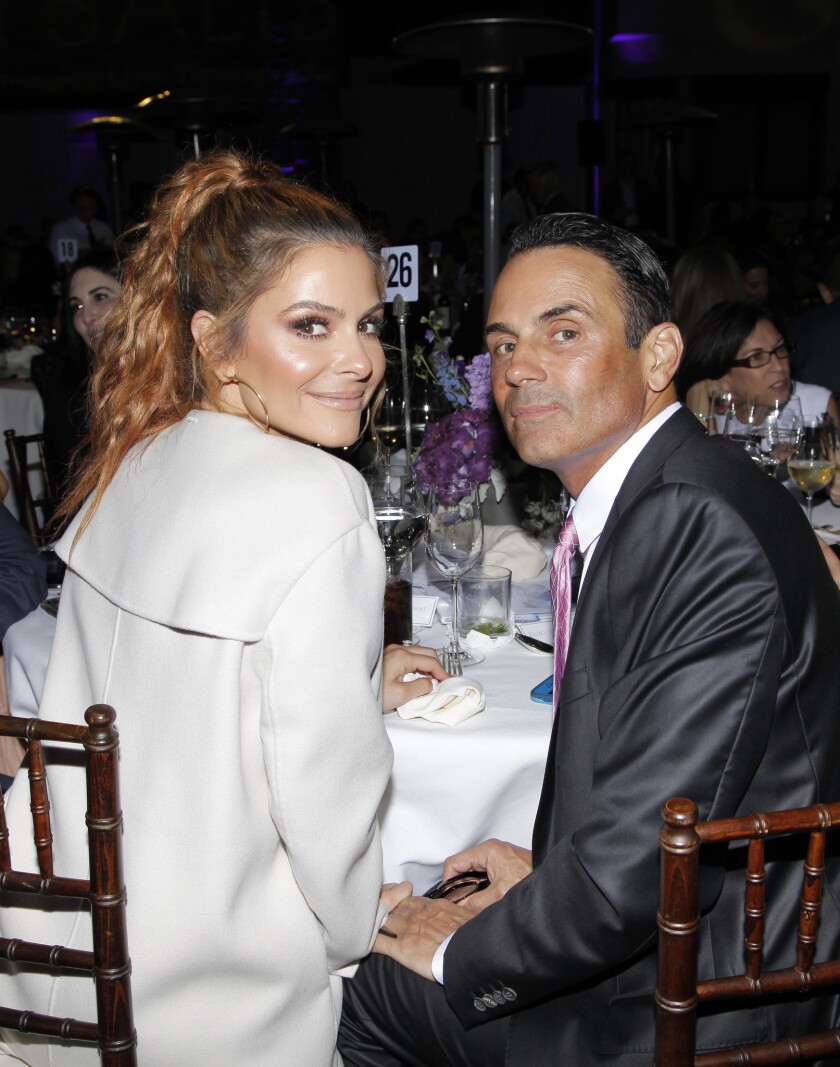 More than 700 guests paid a minimum of $1,250 each — or as much as $50,000 for tables of 12. In 2018, Chrysalis counted 2,119 clients as having secured jobs and 1,388 having worked in transitional jobs. By now, the ball has raised more than $18 million since 2002 for the organization's programs and services.
---
The essential weekly guide to enjoying the outdoors in Southern California. Insider tips on the best of our beaches, trails, parks, deserts, forests and mountains.
You may occasionally receive promotional content from the Los Angeles Times.