If summer beauty is all about bronzing and glow, then winter is the time to nourish and moisturize. Beauty brands are tapping into a demand for products that are as natural as possible — ideally vegan and often from different cultures — with effective ingredients formulated to soothe, soften, tighten and tone. And once your skin is set, don't forget to add a little holiday sparkle. Here are some products you should check out.
Starskin
Starskin has recently bowed its Orglamic Pink Cactus Collection, part of which is the two-step organic oil Hydrate + Glow Facial sheet mask. Break open the enclosed capsule and massage the blend of various seed oils, including camellia japonica and prickly pear cactus oils onto your face. Apply the mask, made from various fruit and flower extracts with hyaluronic acid, and peel off after 15 minutes. $15, starskin.com
Silk Therapeutics
Liquid silk is one of a dozen ingredients in the new Hydra-Rich Advanced Moisturizing Cream from Silk Therapeutics, a doctor-founded brand that has silk as a core component of all its products. The new cream, created specifically for fall, uses collagen molecules to seal in hydration. $120 for a jar lasting between 80 and 100 applications, silktherapeutics.com
Bite Beauty
Fun for yourself or as a gift is Bite Beauty's new Astrology by Bite Mini Set, a limited-edition offering of a dozen shades of the brand's Amuse Bouche lipsticks. The selections were inspired by the zodiac — think plum berry for Aquarius and glittering gold for Leo. The lip colors are made using a dozen edible oils to help nourish as well as fruit butters to hydrate; and they are scented with fresh-pressed citrus. $75, sephora.com and bitebeauty.com
Tatcha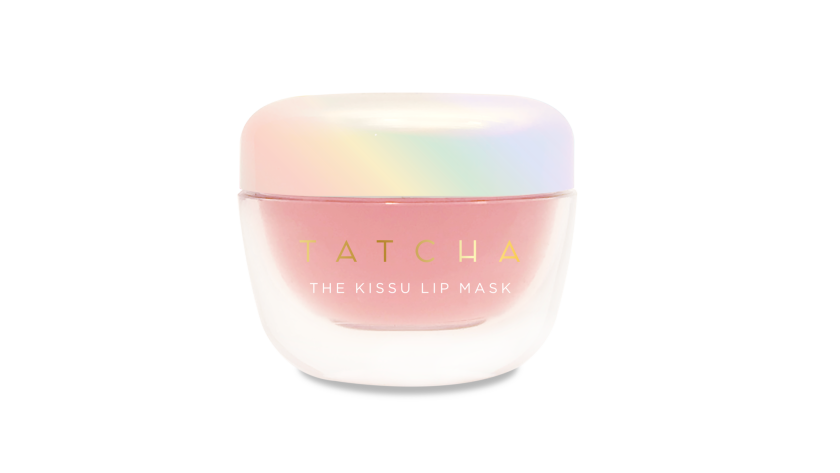 To keep those lips particularly soft, San Francisco-based brand Tatcha (it's based on the geisha principles of beauty) recently bowed its Kissu Lip Mask. The gel-like product is based on the ancient Japanese beautifying technique of chopped peach seeds mixed with oils to repair chapped lips. In addition to peach seed extract, the mask contains camellia oil and three types of rose extract. (The product is currently sold-out but will be replenished in the next few months. Or try getting your hands on a limited-edition $68 holiday gift set containing the lip mask.) $30, tatcha.com
MDNA Skin
Beauty rollers are the hot skin-care tool at the moment. They come in various materials (such as jade), shapes (such as floral) and textures (such as bristled or smooth). They are intended to help reduce puffiness and lend contoured definition to the face. Among the top-of-the-line examples is the Beauty Roller from MDNA Skin, the brand co-founded by Madonna, beauty company MTG and Italian spa destination Montecatini. The device doesn't use a battery and has at its tip a pair of carbon spheres said to help firm the face and aid the skin in absorbing cream or other products. The tool can also be used on the body for soreness and to target cellulite. $200, barneys.com
Crude
Skin-care brand Crude is turning the idea of cleansing on its head by taking soap out of all its products as well as sulfates, chemicals and parabens to go all plant-based and vegan. The body wash, for example, is made from sunflower oil, aloe vera and essences of lime, lavender and bergamot. The brand is offering a Convert Kit, incorporating several products including a series of serums and its specialized "pull cloths" that deeply cleanse skin. $135 for the kit, livecrude.com
Alaffia
Pulling beauty secrets from other cultures is the modern way of beauty, and West African brand Alaffia (a greeting that means "peace, health and well-being") mines its indigenous ingredients — kola nut extract, moringa seed extract and baobab oil — for its Age Defying Face Scrub. $18, Whole Foods Market and alaffia.com
Daily Concepts
Dry brushing is as much a beauty conceit as it is a wellness one. The Detox Massaging Brush from Daily Concepts buffs the skin, removing layers of dead cells and generally helping with circulation. $18, Bed, Bath & Beyond and dailyconcepts.com
Carter + Jane
Carter + Jane named its new product the Everything Oil because it's meant to make pores look smaller, soften fine lines, speed up collagen production and fade spots and scars with a blend of oils from nourishing ingredients such as prickly pear seed, almond, aloe vera and avocado. It can be used all over the face, body and hair. $128, carterandjane.com
Pixi
Retinol has long been recommended by dermatologists to help with skin concerns such as hyperpigmentation and fine lines. Cult fave brand Pixi recently launched its Retinol Tonic, a light-yet-potent liquid said to endow the skin with a pretty glow. $15, Target and pixibeauty.com
Rebecca Minkoff
Noted designer Rebecca Minkoff, who's also the global color designer for nail brand Essie, created six shades for the brand's limited-edition winter 2018 collection, which is designed for holiday festivities. Among them is a pale pink shimmer, a dark-as-night smoked plum purple and this gold chrome metallic lacquer. $9, essie.com
For fashion news, follow us at @latimesimage on Twitter.
---