Beatrice Valenzuela brings together her heritage and love for L.A. in her signature collection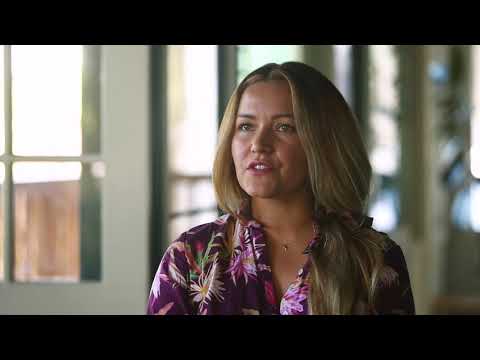 A look at women fashion designers in Los Angeles. 
Designer Beatrice Valenzuela, co-founder of the Echo Park Craft Fair, has been championing the creative spirit of Los Angeles' Echo Park neighborhood by celebrating local artists and designers for years. In 2009, the longtime Eastside resident launched her self-named line of sandals, and recently, she added a ready-to-wear women's collection of vibrantly colored dresses and bold floral prints reminiscent of her Mexican heritage.
The year she started her line, Valenzuela, 36, invited several designer friends to gather for wine and cheese and to trade their products, which included moccasins and handmade jewelry. That little gathering has blossomed into the twice-a-year Echo Park Craft Fair, which has 150 vendors and more than 6,000 attendees who shop for locally made fashion, home and beauty products.
Valenzuela embodies the free-spirited nature inherent to Los Angeles while incorporating the community directly around her as well as her upbringing in Mexico, L.A. and Paris. Her designs reflect a rawness that still coats the Echo Park area but with an ease and modern refinement that appeals to busy, creative women.
Her Sandalia is a simple slide sandal made with a sculpted foam sole and lambskin leather uppers that cover just the top portion of the foot. The silhouette is like a pool slide but made from leather. It comes in colors such as turmeric, lavender and olive green.
The Sandalia has been Valenzuela's biggest hit, selling locally at General Store and abroad at Beams in Japan. The idea came to the designer out of necessity when she was looking for an easy slip-on shoe that she could wear for any occasion.
After giving birth to her second child, Valenzuela wanted a slip-on sandal that was more presentable than an Adidas pool slide. She purchased cork soles and found some foam leather and a wrap cord and put it all together with glue and clamps.
"I just made a prototype for myself that I wore all the time because it was the easiest thing for me to slide on," Valenzuela says. "I started wearing them out and every girl was like, 'Wait, what are those?'"
She now manufactures her entire shoe line at a factory in downtown L.A. A newer sandal called Conder Valenzuela, a leather style with a thick band across the foot and a toe strap, is a collaboration with her longtime partner, furniture and hardware designer Ramsey Conder, who made the brass buckles on each pair sandals.
In Valenzuela's eclectic Echo Park home, the bright blue and orange of the kitchen tile and the vivid pink of the throw pillows are directly reflected in the dresses, blouses and skirts that hang from a rack in her living room. (Valenzuela's line ranges from $240 for sandals to $1,060 for select pieces of ready-to-wear.)
"I love color and I wasn't finding the colors out there," says Valenzuela about the hues found in her ready-to-wear line. "It's from my Mexican heritage. It's so in me."
The collection is largely dresses that are undeniably feminine and party-ready. Many have ruffle details on the strap or cascading down the skirt. The bougainvillea dress has vertically flowing ruffles over the entirety of the garment and reminds Valenzuela of the bright, climbing plant ubiquitous in Mexico and Los Angeles.
"It's just another way to add a little more flare and also bring my ethnicity and my flavor to it," Valenzuela says about the ruffle details and colorful fabrics.
She departs from bright color when it comes to more basic pieces such as a cotton jumpsuit, button-down blouses and a linen menswear-inspired suit with a high waist, full leg and short jacket reminiscent of a zoot suit. "The suit is a nod to the Mexican American Pachucos," Valenzuela says. "To me, I think about if I could wear my grandfather's suit, it would be this."
Where she Finds Inspiration In L.A.
---