Gender-fluid clothing is finally having its fashion moment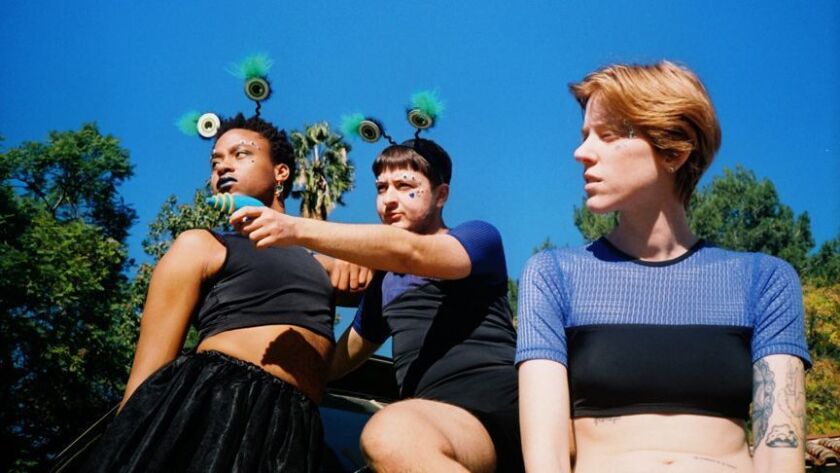 When Billy Porter, a star of the FX show "Pose," showed up on the Oscars red carpet this year wearing a flowing black gown by Christian Siriano, he quickly became a social media sensation and was widely recognized to have worn one of the evening's best looks.
A little over a month later at the Paleyfest "Pose" event in Los Angeles, Porter was still eager to talk about the statement he made that night. "The conversation about fluidity inside of clothing is one of the last frontiers," said Porter. "We've moved from women wearing pants being a bad thing. Now it's actually gone so far in the other direction and is considered so normal. But if you put a man in a dress, [people think] it's disgusting.
"Like, what are we saying? That has to change," he said. "It doesn't mean anything; it's expression. The conversation I am trying to have is to push that."
Although it may seem as if gender-fluid fashion is on the precipice of becoming more acceptable to mainstream audiences, nonbinary fashion designer Dan/Dannielle Owens-Reid would like to see the industry evolve faster.
"I loved Porter's Oscar look; it had me think about all the kids that were seeing themselves represented on television for the first time," said Owens-Reid, founder and chief executive of Radimo LA, a gender-fluid clothing brand and "inclusive marketplace."
"So many of us as teens wanted to do something different than what mainstream fashion was showing us but never, ever had the opportunity to see that," Owens-Reid added.
Owens-Reid, who says the pronouns "she," "he" or the increasingly popular "they" are at once interchangeable and irrelevant — "words don't matter much to my identity," believes that large brands need to be more inclusive.
"At the end of the day, way more of us are interested in fashion that goes against what the mainstream is telling us to wear," Owens-Reid said. "Even my straight cis[gender] dude friends are, like, 'There are never bright colors in the men's sections.' We all want options. No one wants to be limited in their fashion choices."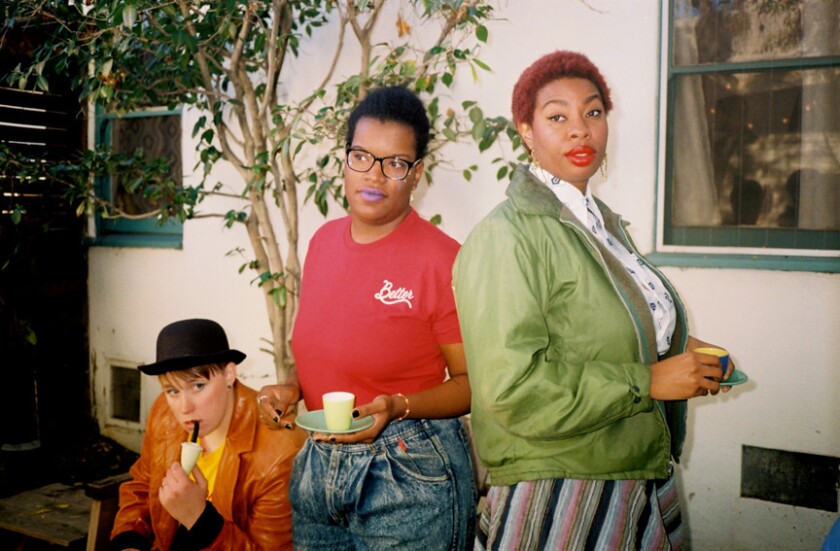 In response to a fashion industry that is deeply gendered, Owens-Reid decided to launch Radimo LA their own line in 2017.
"I identify as genderqueer, and I'm not represented in fashion," said Owens-Reid. "Anyone can wear a dress, anyone can wear trousers, anyone can wear a tee, anyone can wear a leopard-print jacket. Fashion is meant for all of us; ergo, we should all be represented in fashion."
Besides the clothes Owens-Reid designs, Radimo represents 16 brands owned and operated by those who are queer, trans, people of color, black, plus-size, disabled, women, sex workers or nonbinary. Many of the owners are a cross section of identities, and most sell their items only online.
"We bridge the gap between consumer and brand, allowing you to buy clothes, accessories, shoes and beauty products from someone who looks like you," Owens-Reid said.
From each brand, Owens-Reid gets three to five items, putting together a campaign, photographing every item on three body types, skin tones and gender presentations. "This gives many people the first-ever opportunity to see themselves reflected in fashion," Owens-Reid added.
This year, Radimo launched a consulting arm, bringing gender-fluid practices to more indie brands, influencers, television networks and film studios.
"What we're doing is creating a truly inclusive environment," Owens-Reid said. "My vision is to show other brands how easy it is to implement. They can authentically transition their brand, marketing and overall messaging into something that is representative of all identities."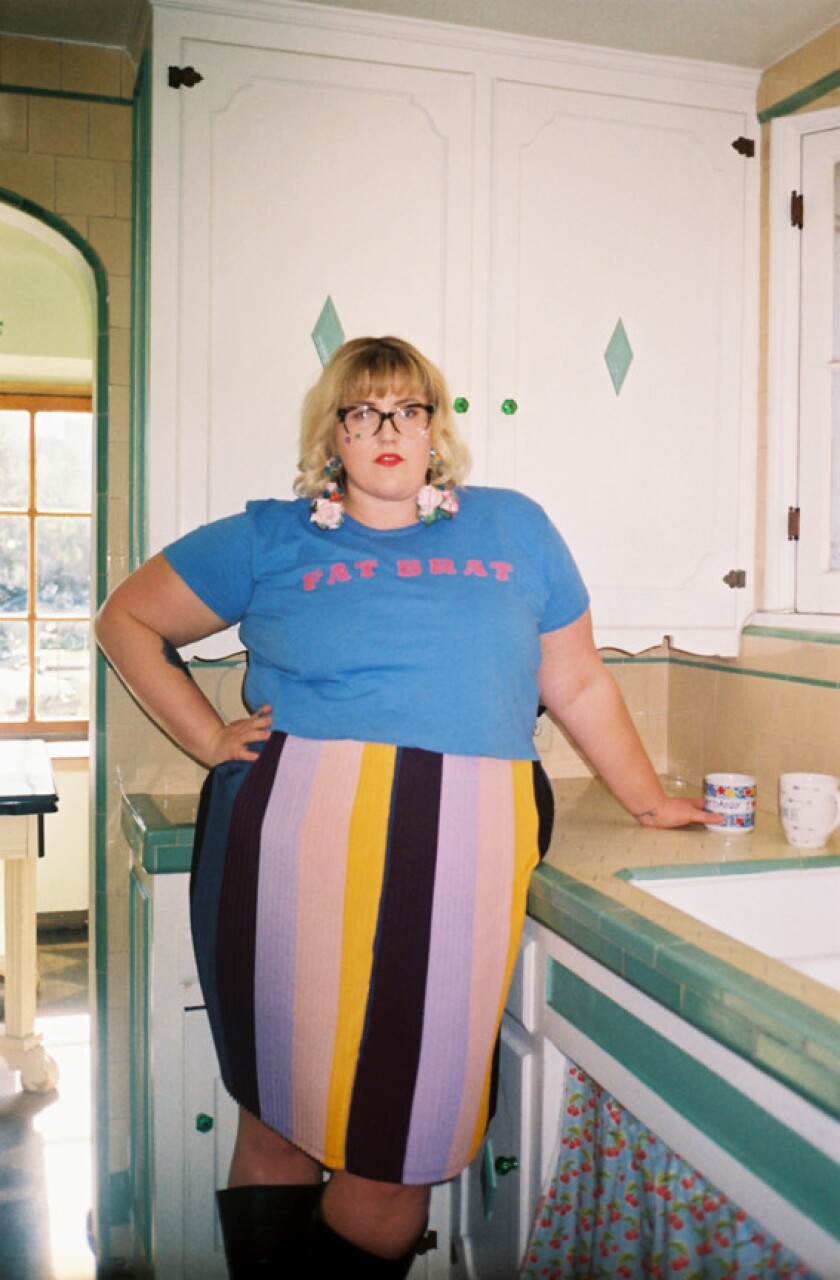 Radimo's first gender-fluid fashion show took place last year in Hollywood, featuring a mix of new and vintage pieces presented in a never-before-seen gender-free retail experience at an accessible price point (ranging from $15 to $80). After the fashion show's success, Radimo received an $8,000 grant from Project DE.RO (Demanding Equality. Revolutionaries), which allowed it to double the number of brands Owens-Reid represents. "We were able to do a massive campaign where over 20 marginalized creatives were paid for their work," Owens-Reid said. "This was a huge step for my brand, as everything we'd done up to that point could not be paid."
As traditional male and female roles started evolving and morphing into each other, it was to be expected that fashion follow suit, said fashion designer Dalia MacPhee, who recently added several colorful, printed, gender-fluid pieces to her athletic line.
In MacPhee's collection, she was inspired to offer some colorful, printed sweatshirts and pants in men's sizes. "We are finally coming into an age where people refuse to be put in boxes."
"We are seeing this in brands like H&M and even bigger household names such as Gucci and Prada," MacPhee noted. "Gap and Zara blur the lines by offering shirts that are unisex and having men model traditionally more feminine clothing. Calvin Klein was on the cutting edge of this decades ago too, with its gender-fluid fragrances."
Sky Cubacub, the queer, nonbinary Filipinx founder of Rebirth Garments — a line of gender-nonconforming wearables and accessories — believes bigger name brands think "too much" about gender.
"If we all agreed that any person of any gender can wear any item of clothing, then it would solve a lot of the problems," Cubacub said. "Clothing is for humans, not genders."
---