Lil Bit owners take high-low, mix-match approach to offer big fashion for the little ones
When new moms Sarah Waldman and Jill Lincoln were introduced through a mutual friend, they quickly discovered their shared desire to create something in the L.A. children's market — a midprice bricks-and-mortar boutique that offered more than size runs and gender-specific options.
"Everywhere I shopped was arranged by size or gender only, not the type of kid, price point or purpose," said Waldman, who has a 2-year-old daughter, Lincoln. "Why couldn't I dress my kid like I dress myself — high and low items, mix-and-matching lines and unisex pieces?"
With that in mind, the two women came together in the fall to open Lil Bit, a children's store on West 3rd Street in Beverly Grove.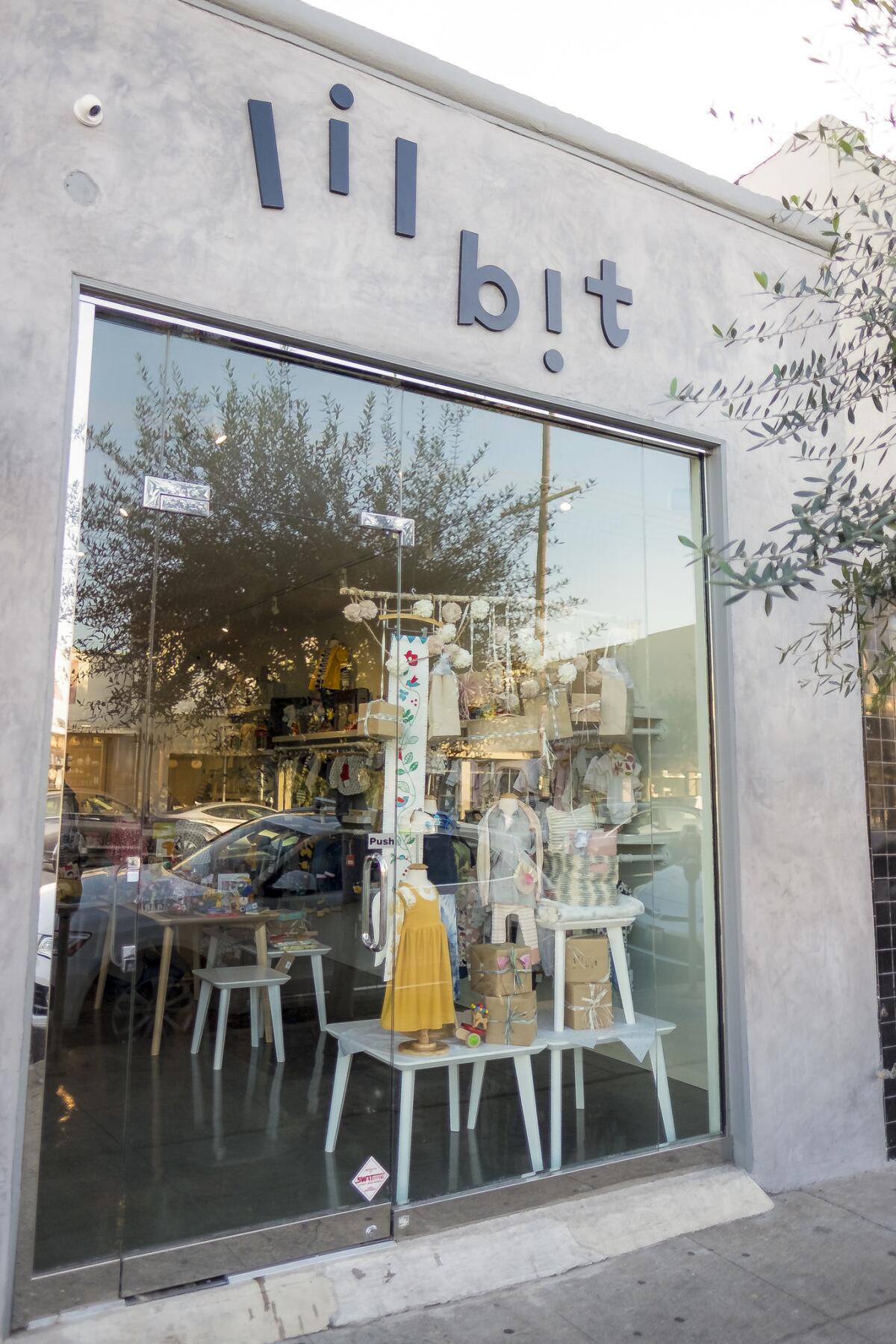 Lincoln, half of a celebrity-stylist duo whose roster includes Jennifer Lawrence and Jennifer Garner, said she realized how limited the fashion market was for children once she had her son, Charlie, a year and a half ago. "I went shopping for him and there were two options — chain stores or upscale boutiques that sold $100 onesies," said Lincoln, who has been named to the Hollywood Reporter's most powerful stylists' list several times along with her styling partner, Jordan Johnson.
"The middle market for cute baby clothes didn't exist, or I couldn't find it. [At Lil Bit,] we're catering to a boutique clientele who is looking for something a little more special," she said, noting that 80% of the boutique's merchandise is less than $50. "We're really trying to focus on play clothes and basics, because that's the bulk of what people need for children at this stage."
Lincoln and Waldman said what also helps differentiate Lil Bit from other children's shops is their approach. "L.A. can be an intimidating place to shop — high price tags and glazed-over eyes from sales associates if you don't look the part of qualified shopper," Waldman said. "We want no piece of that in our shop. We want genuine staff who understand the juvenile marketplace and make it easy and enjoyable."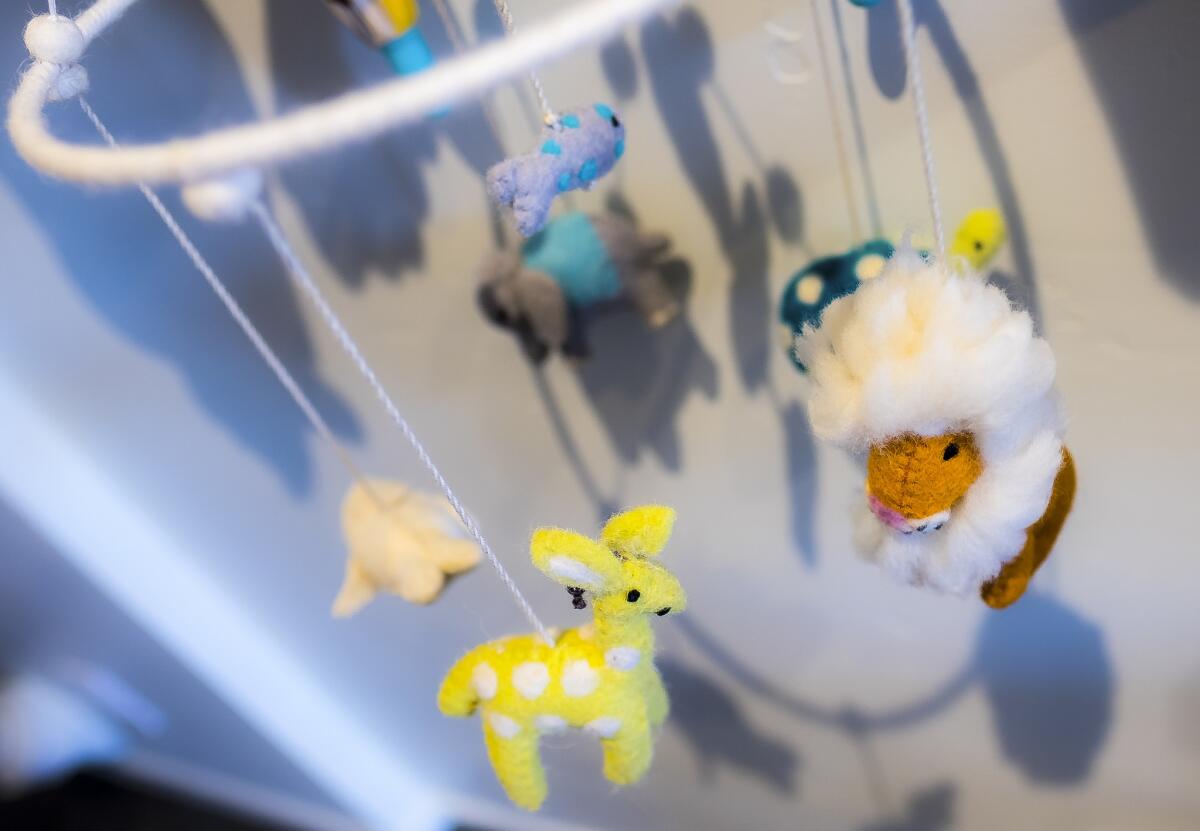 And thanks in part to Lincoln's eye, the way the clothes are presented and styled makes the boutique feel more like a cool adult shop than a precious, pastel-heavy baby store. "A lot of baby boutiques have everything sectioned off according to designer — a top is positioned with the corresponding pant for a full outfit," Lincoln said. "My focus in our store is to stylize between different brands. You can have an item that is a slightly higher price point and pair it with a $10 legging. We want it to be special but attainable. There are a million better ways to spend money than dressing kids in cashmere."
For Waldman and Lincoln, seeking out smaller labels, including some that previously were only direct-to-consumer, is a priority. "We're always looking for new brands and European lines that aren't crazy expensive," Lincoln said.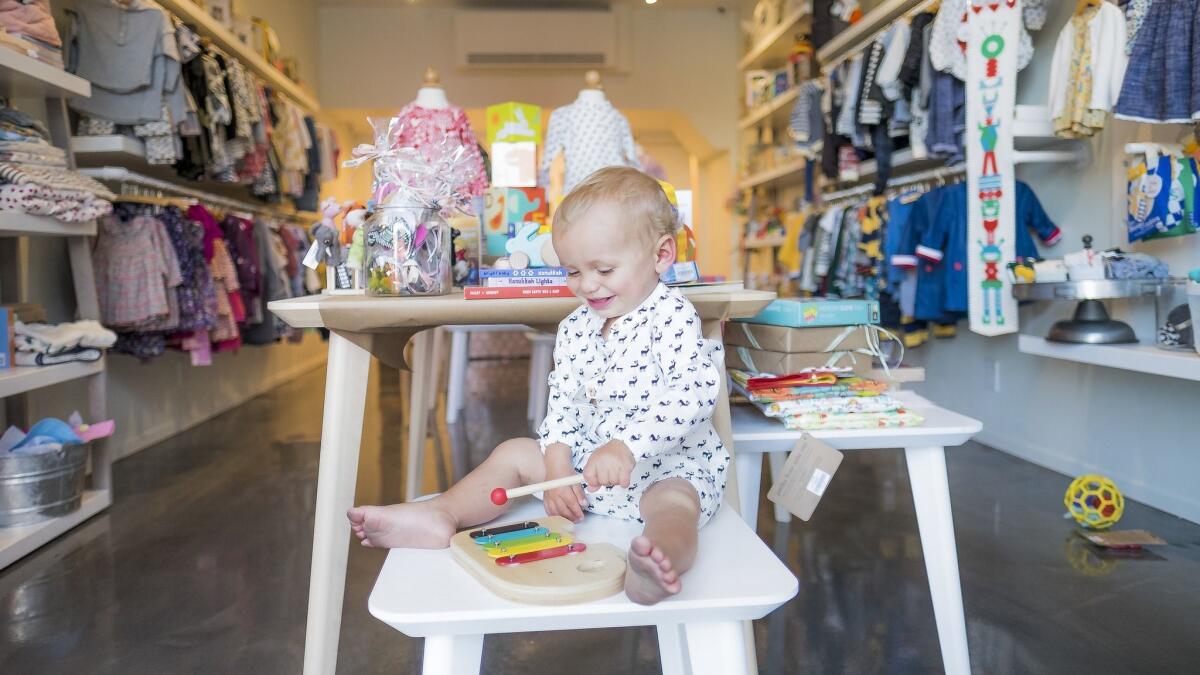 The pair mentioned Little Moon Society, Winter Water Factory, Spritely Kids and Ezra & Edie as a few of their signature collections. "We own the line in our own homes before we carry it," Waldman said. "Wearability, washability, longevity of pieces and price point all play huge roles in buying for the store."
Walking into Lil Bit, a shopper is greeted by a colorful array of children's pieces in prints, solids and silhouettes ranging in sizes up to 6T. Racks of clothes are placed among books, toys, linens, organic baby products, whimsical accessories and other children's items.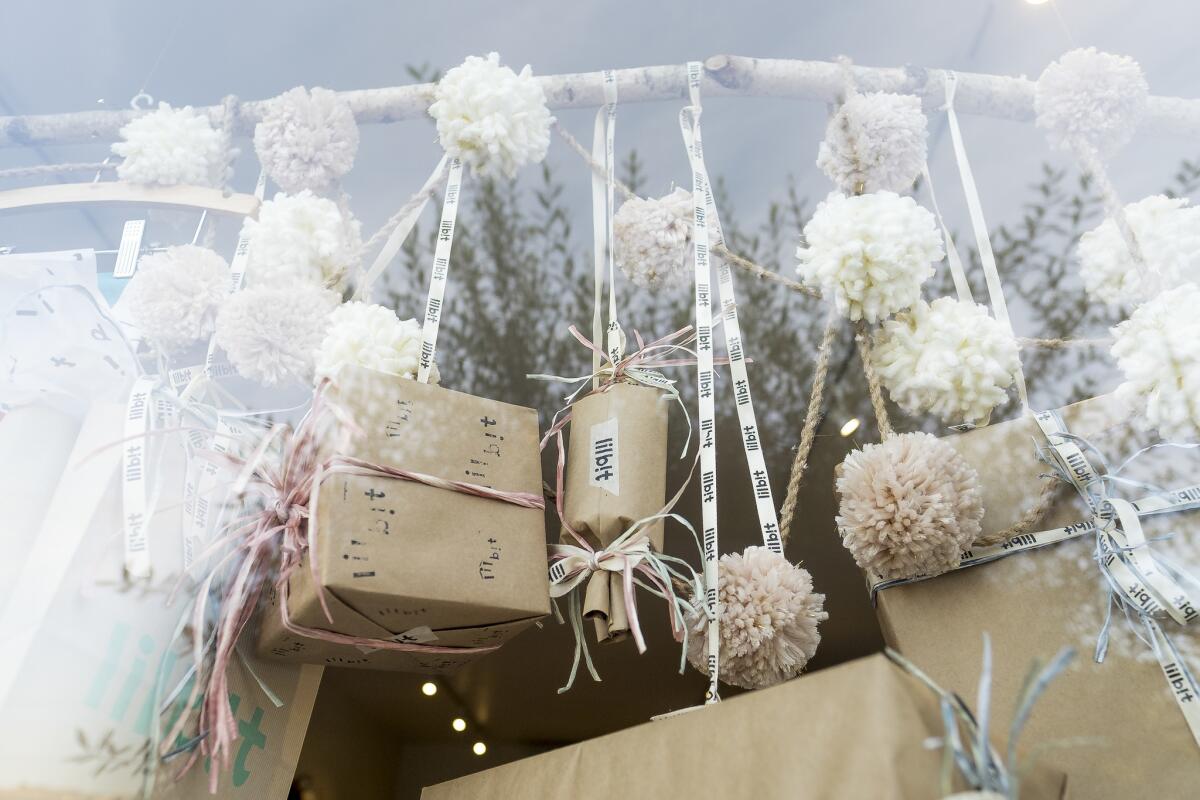 Lincoln spends much of her time focused on the merchandising and overall aesthetic of the store. Lil Bit is a reprieve from her usual gig. "There is a lightness to Lil Bit," she said. "There aren't contracts and campaigns riding on my shoulders if a hem is too long or a fit isn't right."
In the end, Waldman and Lincoln want to make the baby market more attainable for a variety of consumers. "If someone needs a shower gift wrapped and sent to their house in two hours, we got you," Waldman said. "We want to remain as fluid as possible. We're trying to listen and grow with our customers."
For fashion news, follow us at @latimesimage on Twitter.
Get our L.A. Goes Out newsletter, with the week's best events, to help you explore and experience our city.
You may occasionally receive promotional content from the Los Angeles Times.