Q&A: Designer Maria Cornejo chats about Michelle Obama and what city inspired her spring/summer collection
Maria Cornejo named her label Zero + Maria Cornejo because it was indicative of starting from scratch. The Chilean-born, British-trained, New York-based designer, whose fans include former First Lady Michelle Obama, Christy Turlington Burns and Tilda Swinton, was the mother of a 6-year-old and a newborn in 1998 when she set out to create clothes that would suit her new lifestyle, flatter her changing body and still be sophisticated and stylish.
"Zero is an infinite shape that keeps going around," she said. "We wanted to have no preconceived ideas."
A couple of decades later, Cornejo has flagship stores in Los Angeles and New York, and sells at top-tier stores in the U.S. and worldwide, including Barneys New York, Stanley Korshak in Dallas and Harvey Nichols in Hong Kong and Dubai.
Her aesthetic has remained unchanged: She makes architecturally spare clothes in premium fabrics that can be slipped into and worn all day — even the size 0s are constructed in a relaxed silhouette. Prices are in the affordable luxury sector, with pants, shoes and dresses generally ranging from $650 to $795 and gowns and coats $1,295 to $1,395.
Cornejo's streamlined approach to fashion helped her win the fashion prize at the 2006 National Design Awards. Recently, the designer was visiting her Melrose Place store and sat down to chat about dressing Obama and being inspired by the film "Beasts of the Southern Wild."
Did you always want to become a fashion designer?
It sounds so clichéd, but I used to make clothes with my grandmother. I wanted to be a marine biologist like Jacques Cousteau. But I couldn't swim very well and I hated the water.
Why did you decide to start your own line?
I started with the simple principle of finding a new way of cutting for myself. I worked with basic geometric shapes. It became about the woman's body. I'd had two children and I wanted things to be wearable every day, not to just be photographed.
What sort of woman do you think of when you design?
My clothes are intelligent, so intelligent women wear them. The clothes have interesting lives. I wish they could talk, because they go to cool places and do amazing things.
Speaking of fashionable women, how did Michelle Obama find you?
During [her husband's] first presidential election, she shopped at Ikram in Chicago, which carries my line. She would wear things that were a lot more daring than now. She had to tone it down for the White House. I've been to the White House to do workshops with kids about designing, talking to inner city kids who have very little hope. A lot of them said to me, "How do you get rich and famous?" I said, "It's not about that. It's about doing something you love." There's so much focus on celebrity right now, which is crazy.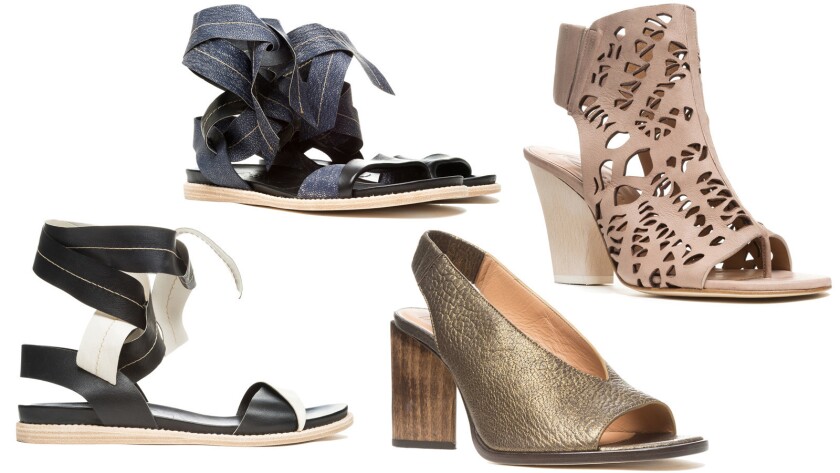 What's new for spring/summer 2017?
The inspiration started with [the resort collection], which was based on New Orleans, and that carried over into summer. I was moved by movies like "Pretty Baby" and "Beasts of the Southern Wild." The culture in New Orleans is amazing, the mix of French, Spanish, Creole, African American, so many layers, so much soul — and a little black magic.
---