Allison Janney, Timothée Chalamet, Emily V. Gordon, Kumail Nanjiani celebrate at Awards Night event
Academy Award contenders, along with more stars, descended on Wolfgang Puck's Cut restaurant in Beverly Hills for Nominees Night on Monday. The annual Hollywood Reporter event celebrates the actors, directors and behind-the-scenes professionals recognized this year for their outstanding talent.
Arriving with the real Molly Bloom on his arm, Aaron Sorkin, nominated in the adapted screenplay category for "Molly's Game," soon caught up with Kumail Nanjiani and Emily V. Gordon, original screenplay nominees for "The Big Sick."
Accommodating a photo request from Valeria Cotto, one of the younger cast members of "The Florida Project," the statuesque Allison Janney — she's 6 feet tall — plunked herself down on the bandstand so the two could fit in the same frame.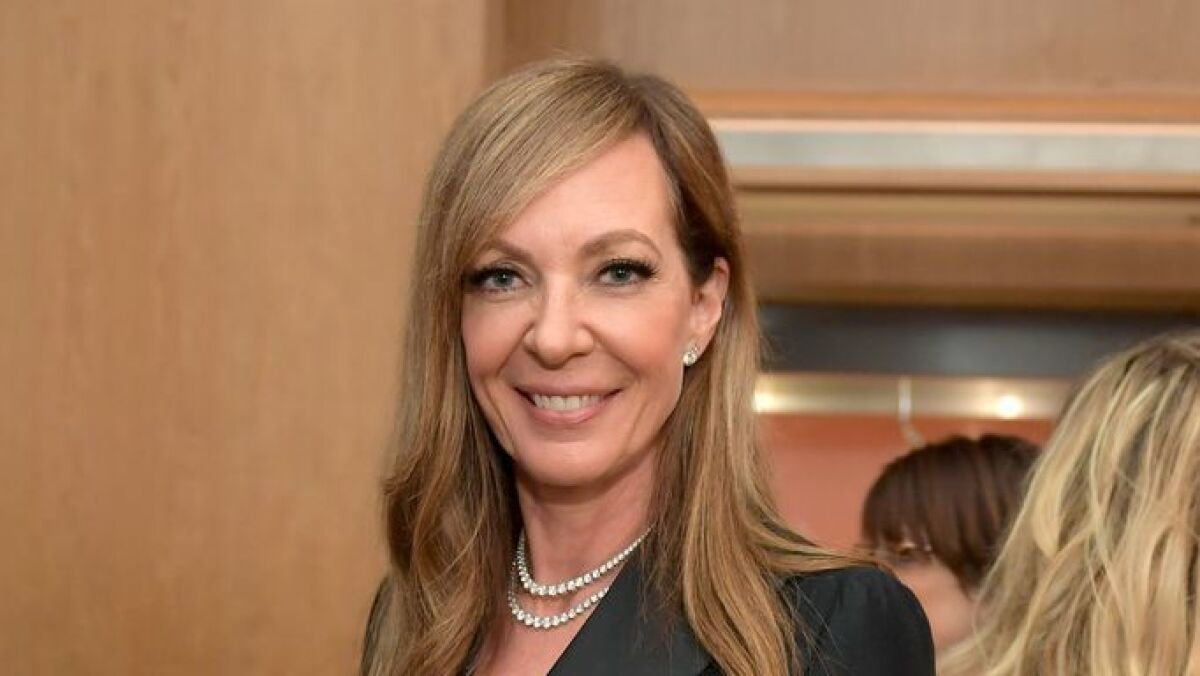 A supporting actress contender for "I, Tonya," Janney discussed her challenging role as the mother of infamous ice skater Tonya Harding. "You can't just play a character as a villain. You have to find the person inside," Janney said. And as for the unflattering makeup she wore in the movie, the Oscar nominee said, "It was liberating and powerful to look in the mirror and see that transformation."
Ben Mendelsohn of "Darkest Hour" relaxed with Lisa Bruce, one of the film's producers, while on another side of the room, Keala Settle of "The Greatest Showman" hobnobbed with Justin Paul, the Oscar-nominated composer, along with Benj Pasek, for "This Is Me," the film's anthem.
Settle, who plays the circus' bearded woman in "The Greatest Showman," described her makeup, which took 2½ hours to apply, as "hell on earth," but that during the shooting, the film's star, Hugh Jackman sympathized, telling her of the long hours he spent with makeup artists while making 2017's "Logan."
"I didn't call 13 nominations for 'The Shape of Water,' but I knew it would be nominated for best picture," said Doug Jones, who plays the film's sea creature. (Known for his nonhuman roles in the "Hellboy" franchise and other pictures, Jones admitted he's more accustomed to playing monsters than sea-creature romantic leads.) And, yes, he said he did his own dancing in "The Shape of Water."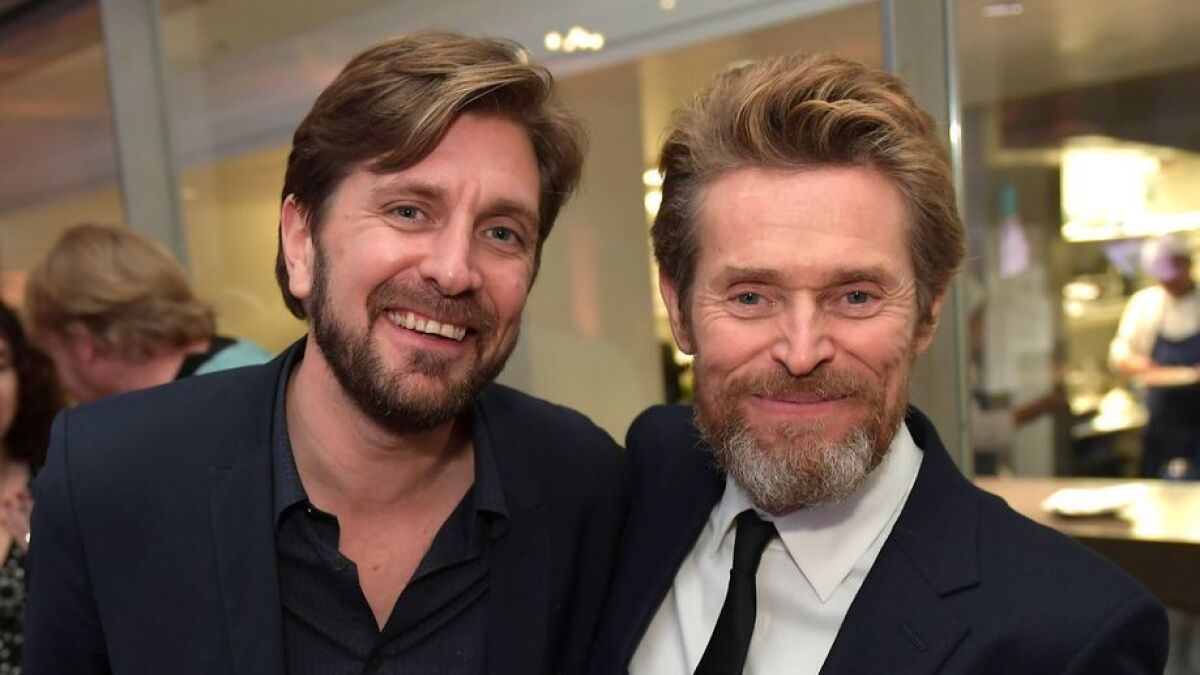 Among the many other stars mingling were Gary Oldman, Timothée Chalamet, Sam Rockwell, Willem Dafoe, Richard Jenkins, Alan Cumming, Alfre Woodard, Dominic West, Laurie Metcalf, Betty Gabriel, Marcus Henderson, Frances Fisher, Bria Vinaite, Kelly Marie Tran and directors Jordan Peele, Guillermo del Toro and Greta Gerwig.
Given the Hollywood crowd, the evening ended with entertainment no less Oscar-worthy. Common, a previous Academy Award winner, started the show by joining Goldie onstage to sing "Stand Up for Something," which he co-wrote with Diane Warren for "Marshall." The song is up for original song at this year's Oscars.
Miguel followed with a three-song set, which included his rendition of the Academy Award-nominated song "Remember Me," written by Robert Lopez and Kristen Anderson-Lopez — the husband-and-wife duo are previous Academy Award winners — for 2017's Pixar film "Coco."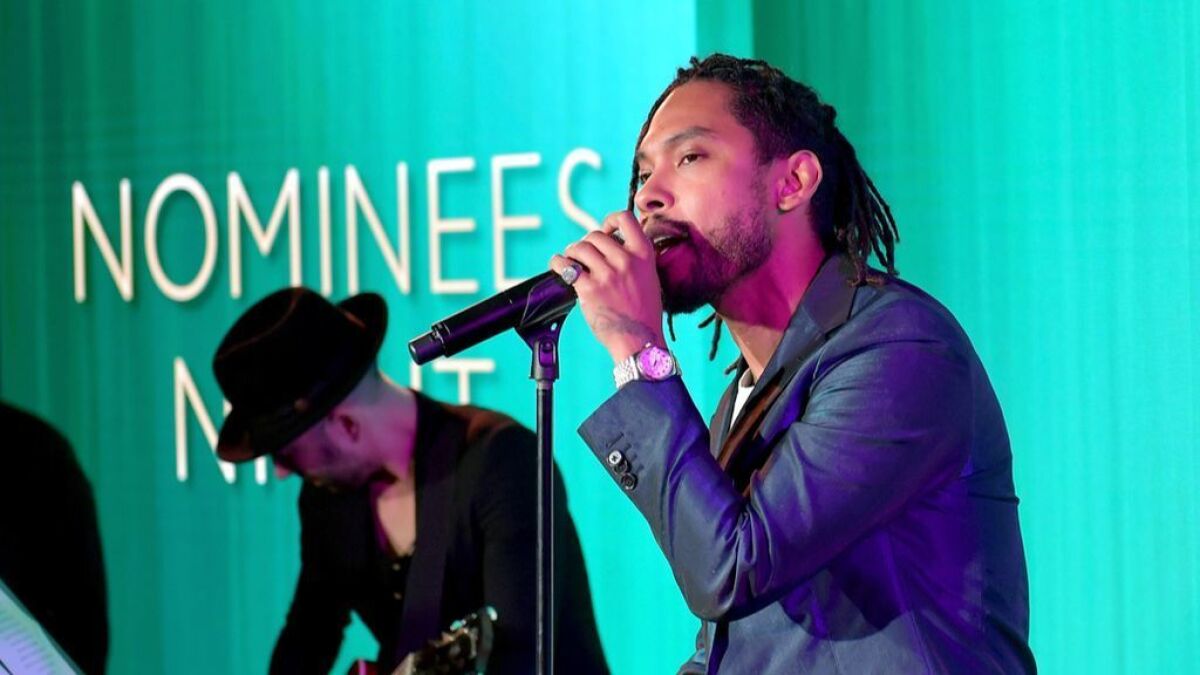 Ellen Olivier is the founder of Society News LA.
For fashion news, follow us at @latimesimage on Twitter.
---