High Gear: Omura's new vaporizer uses cannabis-flower cartridges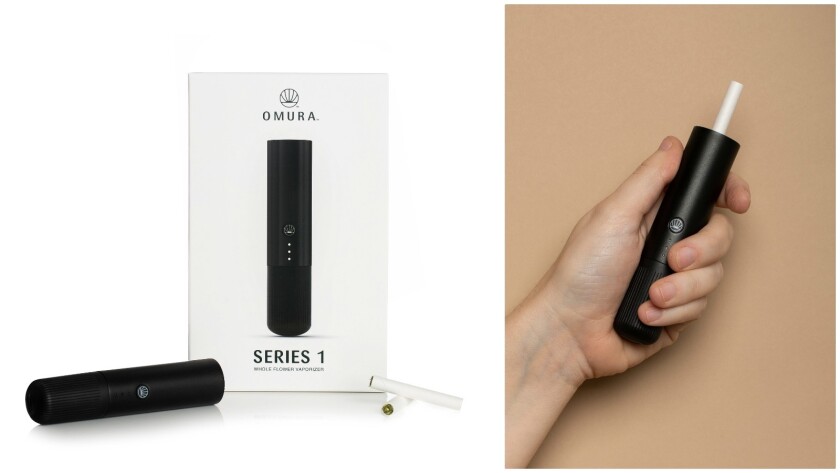 Omura, a cannabis-consumption accessory that officially launches in California next week, aims to make vaporizing whole cannabis flower (the THC-containing part of the pot plant) plug-and-play easy — and lighten the industry's environmental impact at the same time.
Vaporizing, in which a cannabis-containing product is heated instead of combusted before being inhaled, isn't exactly new. Nor, for that matter, is the notion of a stylish-looking, streamlined raw flower vaporizer, a category for which Pax has long been considered the gold standard.
But what makes the Omura noteworthy is that it goes one step further in the ease-of-use department by using pre-filled proprietary cartridges that obviate the need for grinding and packing the pot on your own. (Although these tasks aren't any more complicated than they sound, they're infinitely easier to do if you're parked in front of your own coffee table and not a guest at someone else's dinner party.)
Each paper cartridge contains .125 grams of cannabis flower that delivers approximately 10 to 12 inhaled doses over a three-minute session. The amount of time left — as well as battery level, readiness and charging level (when plugged into the provided USB-C cable) — is indicated by three small LED lights just below the power button on the front of the vaporizer.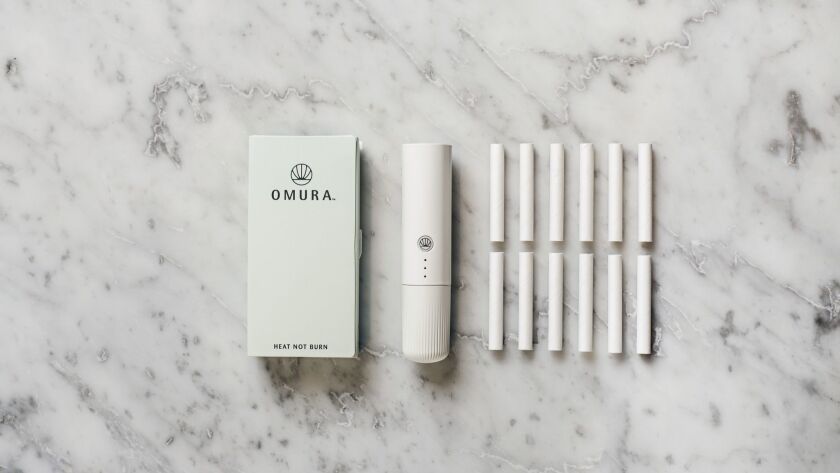 When the timed session is over (one of the few drawbacks is the three-minute countdown, which makes it feel less than relaxing to use), the biodegradable cartridges can be tossed in with your household compost.
Diverting the tiny tubes from the waste stream might not seem like such a big deal, but it's a feel-good option to have given the popularity of landfill-destined screw-on vape-oil cartridges (a combination of plastic and metal) and single-use vaporizer pens.
The Omura Series 1 vaporizer ($99) won't be available at the omura.com website (where you can read also find out more about the device, including available color options) until June, but it will start rolling out to select SoCal dispensaries, including Atrium in Woodland Hills and AHHS West Hollywood, next week according to a representative for the company.
Those dispensaries will also stock the inaugural assortment of cannabis-containing cartridges (12 to a pack, retail prices starting at $30) from CRU Cannabis, with additional options from Cookies and Lemonnade to follow this summer.
High Gear is an occasional look at the ever-growing collection of tools and accouterments catering to the cannabis consumer in Southern California. Our last review was of Otto, the joint-rolling robot.
For more musings on cannabis culture and commerce, follow me at @ARTschorn
---
The essential weekly guide to enjoying the outdoors in Southern California. Insider tips on the best of our beaches, trails, parks, deserts, forests and mountains.
You may occasionally receive promotional content from the Los Angeles Times.