Pat McGrath teams with singer Maggie Lindemann, unveils new beauty products sold through Spotify
Singer Maggie Lindemann is makeup legend Pat McGrath's latest muse, Pat McGrath Labs announced Monday.
Though it may appear an unlikely gig for the voice behind the song "Pretty Girl" and its anthemic lyrics: "… your ribbons and your pearls / 'Cause I'm not just a pretty girl," it appears, instead, to be kismet.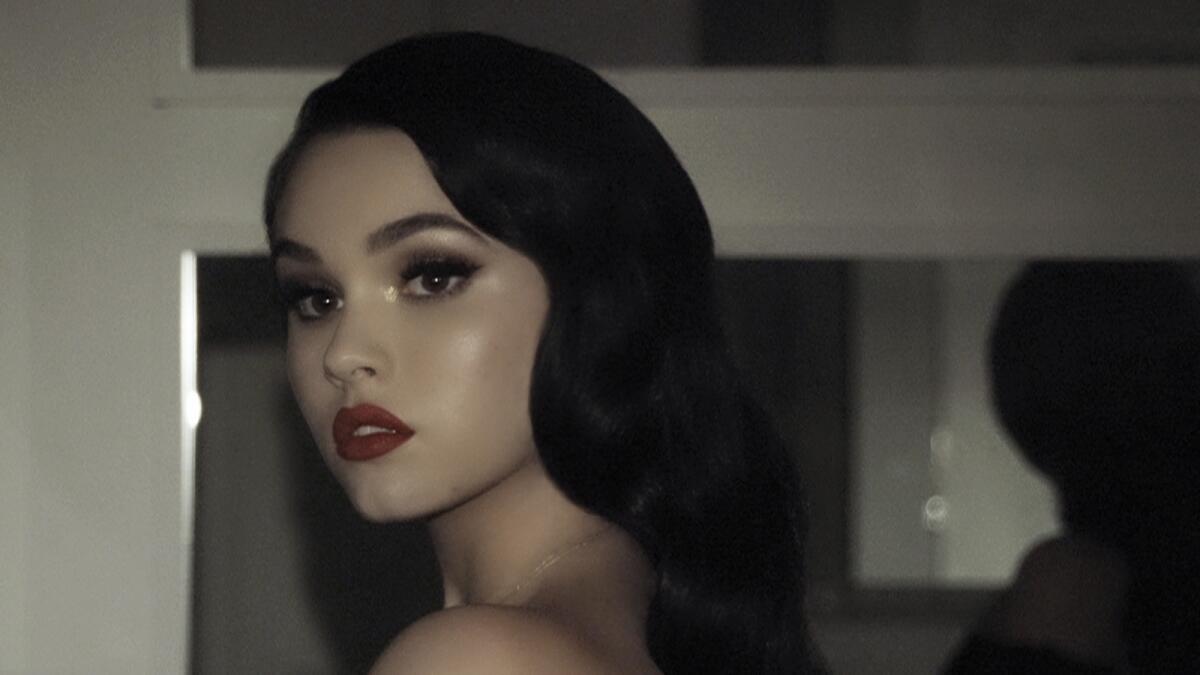 The Texas native said she shares McGrath's passion for "creative expression and art" and concurs in the belief that beauty is individual, imperfect and beyond skin deep. When viewed through this lens, "everyone is beautiful," said Lindemann, who added that she has long been inspired by McGrath. "I've admired Pat's work for runway, red carpet and editorial for years," said the 19-year-old songwriter and social media star. "I have so much respect for her."
For McGrath's part, stumbling on Lindemann was a happy accident. "I happened upon Maggie while scrolling through Instagram," said McGrath, dubbed the world's most influential makeup artist. She said she was immediately captivated by Lindemann's "new generation glamour" and "incendiary fire." After discovering, through a friend, that Lindemann was a fan, the collaboration evolved organically, she said. "My choice to work with someone is immediate and intuitive, and the connection has to be there — on both sides," McGrath said.
In this case, it was. "When Pat approached me," Lindemann said, "I thought, 'Kim Kardashian, Naomi Campbell, Hailey Baldwin, Paloma Elsesser and now me. … Wow!' I'm so honored to be in such great company."
Celebrating her 25th anniversary this year, McGrath remains one of the most innovative artists in the business.
Also bowing Monday is a partnership with Spotify and its merchandise partner, Merchbar, making Pat McGrath Labs the first beauty brand sold through the music-streaming platform. Now Lindemann's fans can purchase new products — the singer's three favorite shades of Liquilust 007 Liquid Matte Lipstick: Possessed, Revelation Red and Nightshade — through the singer's Spotify artist page.
"You cannot be afraid to move, pivot, try new things, take giant risks or do what's never been done before," McGrath said. "This is the only way to grow. When something new and different crosses my path, I think, 'How can I flip expectations while creating something completely new?'"
Timed with the launch of the Pat McGrath Labs "So Obsessed" campaign, Lindemann will drop her new single "Obsessed" on Spotify on Nov. 17. "I'm so happy for my fans to get access to Pat's products," said Lindemann, who clocks about 7 million people who listen to her music every month in addition to a combined total of about 3 1/2 million social media followers on Instagram (2.4 million), Twitter (473,500) and YouTube (494,000).
"I'm obsessed with technology," McGrath said. "Since the very beginning, it's been [our] mission to use social media in groundbreaking new ways. We launch our products via social media, we've found our most legendary #McGrathMuses via Instagram, and now we're delving into creative collaborations via Spotify.
"Social media has changed everything. It's given consumers the most powerful voice they've ever had, and it's connected makeup addicts with makeup artists in a way that's never existed before. Makeup junkies are no longer a hidden subculture. We're boldly on display, disrupting expectations and expressing radical individuality."
In terms of diversity, and body positivity, McGrath said that "huge strides" have been made during the last 25 years but that there's "always more work to be done."
"We in the beauty industry should be constantly striving to lift up icons who represent people of all races, genders, sexualities and creeds," she said.
"I've never been interested in settling for what's normal or expected," McGrath said. "As long as the world continues to evolve, so will I. One step ahead — doused in sequins."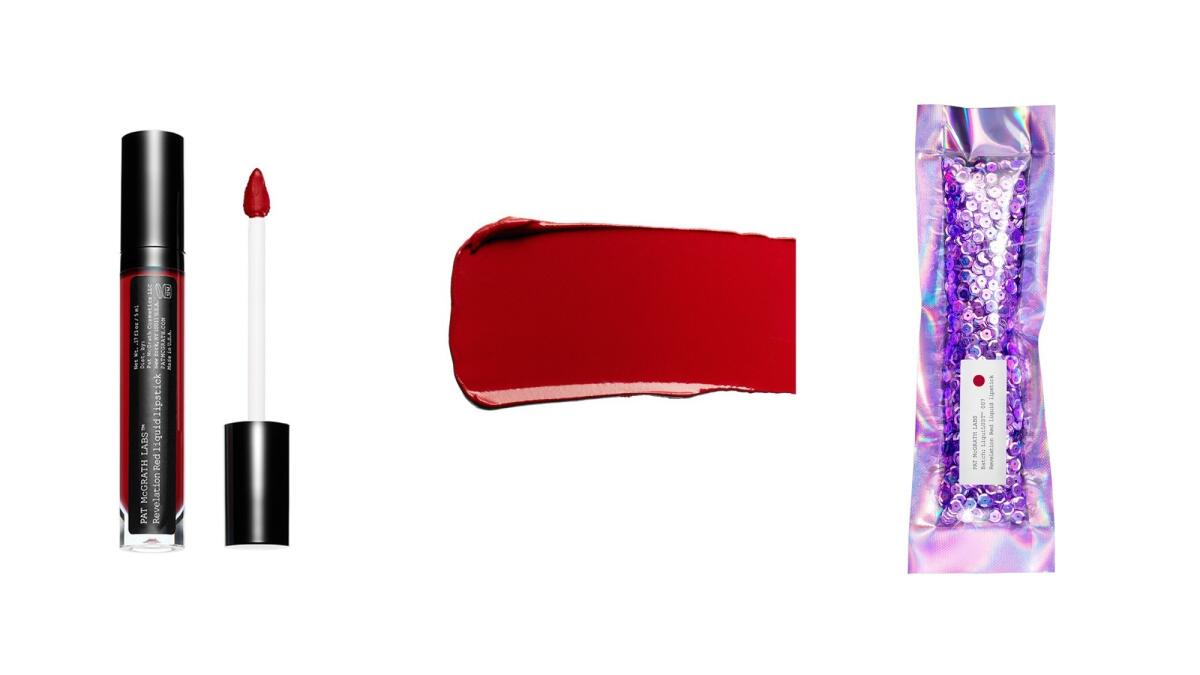 For fashion news, follow us at @latimesimage on Twitter.
ALSO
Fall 2017 Wear LACMA collection features art-inspired wares from RTH, Gabriela Artigas & Co.
Red carpet rewind: It's florals, bows and Gucci galore at the 2017 LACMA Art + Film Gala
Ralph Lauren unveils retro-inspired closing ceremony uniforms for the 2018 Winter Olympics
Get our L.A. Goes Out newsletter, with the week's best events, to help you explore and experience our city.
You may occasionally receive promotional content from the Los Angeles Times.