Calvin Klein's Raf Simons hire was supposed to be a game-changer. Here's why it wasn't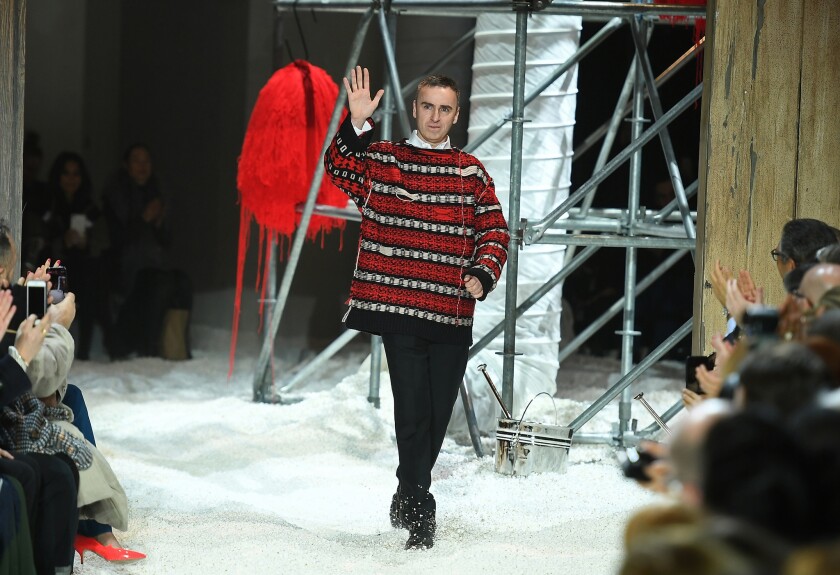 When the Calvin Klein fashion house announced in 2016 it was hiring the Belgian designer Raf Simons, formerly of Jil Sander and Dior, to take over its womenswear and menswear collections, the news was immediately heralded as an industry game-changer. Vogue, calling Simons, then age 48, "a designer's designer," predicted his presence on the New York Fashion Week calendar would make a "more thrilling" season.
To entice Simons to New York, PVH Corp., the parent company of Calvin Klein, offered the designer a three-year contract with extraordinarily sweeping creative powers, not only over the company fashions but also over its entire branding process, including the advertising campaign. It gave Simons and the Los Angeles artist Sterling Ruby, the designer's frequent collaborator, a free hand to dramatically remake the company's flagship store on Madison Avenue in New York, turning it into a maximal art installation. These were the kind of perks that had been given to Simon's chief generational rivals, Alessandro Michele at Gucci and Hedi Slimane at Saint Laurent (and, more recently, Celine) — but not, tellingly, to Simons when he was at Dior.

For the record:
11:40 AM, Feb. 21, 2019This post misspells designer Francisco Costa's first name as Francesco.
At first, the unlikely partnership seemed to be a hit. Simons' first Calvin Klein show during New York Fashion Week, on the ground floor of the brand's West 39th Street headquarters, was the hottest ticket in the fashion world in 2017. Months later, before his first designs hit stores, Simons was named both womenswear and menswear Designer of the Year by the Council of Fashion Designers of America. It was the first time a single designer had ever won those two awards in the same year.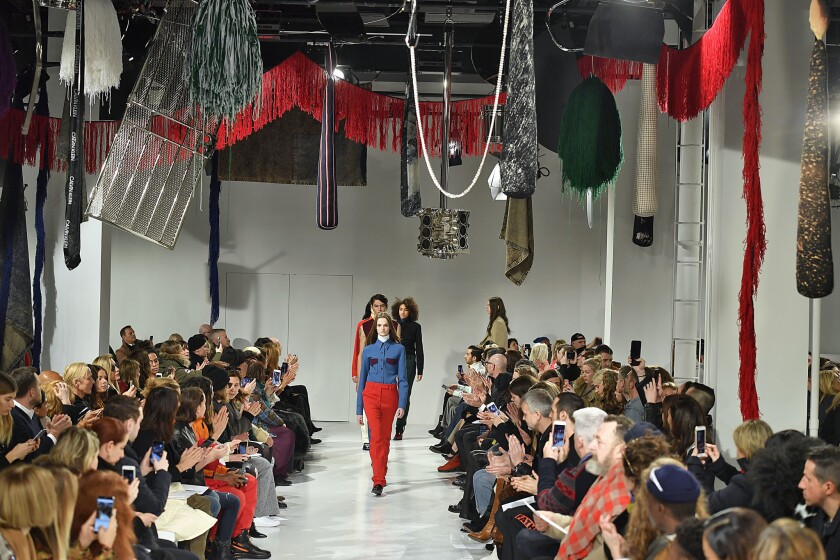 However, in December, it all came to an abrupt end. Simons and the brand jointly announced he was leaving eight months before the end of his contract. And though the move sent shock waves through the fashion world, it may not have come as a surprise to those who had been following the company's bottom line.
Although critically acclaimed, Simons' designs struggled to find a commercial audience big enough to absorb the aggressive quantities that PVH produced and sold. Stores are now dumping fashions from Simons' awkwardly named 205W39NYC collection for Calvin Klein at as much as 70% off. The hand-knit Looney Toons Road Runner sweater, a street-style icon after it hit the runway last February, was marked down to $750 from $2,500 on Saks.com. At Neiman Marcus, a turtleneck from the 205 collection originally priced at $290 was on sale for $98.
And, in a move that took investors and retailers by surprise, Emmanuel Chirico, chairman and chief executive of PVH, publicly rebuked the performance of Calvin Klein in a third-quarter earnings conference call with analysts last fall, saying that its designs were "too elevated and too fashion-forward for our core consumer."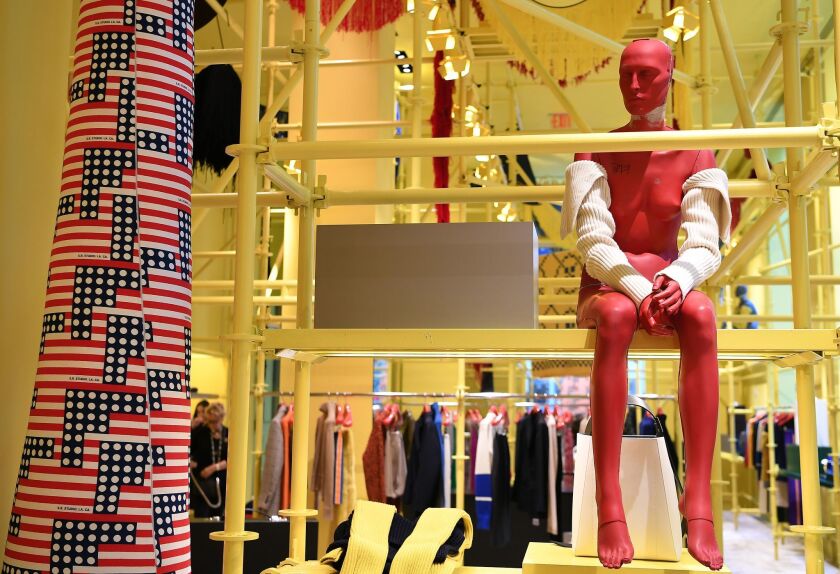 Now, as New York Fashion Week gets underway, with Tom Ford unofficially kicking off the schedule with a show Wednesday night, Simons is back home in Belgium, and Ruby is in Los Angeles preparing for the upcoming Frieze art show. And the Calvin Klein slot on the calendar has gone dark, leaving yet another void in a week that had already lost marquee names to other cities — Thom Browne and Altuzarra to Paris and Rodarte to Los Angeles.
As for that expensively redesigned store on Madison Avenue — the one that Ruby once described as "a marker to celebrate the future of the brand" — the company says it will close in April after more than 20 years. (Simons and PVH executives were unable to comment for this story because of nondisclosure agreements, according to their spokespeople.)
The failure of the Calvin Klein experiment has raised questions about the relevance of famous designers at big brands. Simeon Siegel, an analyst at Nomura Instinet who follows PVH, espouses a view that goes against the grain for traditionalists.
"Designers have a critical role," Siegel said. "It's just not critical that the shopper knows who they are."
Designers have a critical role. It's just not critical that the shopper knows who they are.
Simeon Siegel, an analyst at Nomura Instinet
Calvin Klein has a history as a disruptive force in fashion. After founding the label in 1968, the Bronx-raised Klein created designer jeans, underwear and the first unisex fragrance. His company was known for a lack of embellishment and sexy advertising — most prominently, a teenaged "Nothing comes between me and my Calvins" Brooke Shields. PVH bought the label in 2002.
By 2016, Calvin Klein's annual revenues had been flat for four years at about $8.2 billion, sparking alarm among PVH investors.
"We were a fashion company with diminishing fashion relevance," the brand's chief executive, Steve Shiffman, told attendees at the New York Times luxury conference the following year. Shiffman's current revenue goal for the brand: an aggressive $12 billion.
Like its PVH sister brand Tommy Hilfiger, Calvin Klein sought a creative jolt, similar to the one that led to a highly successful collaboration between Hilfiger and the supermodel Gigi Hadid.
Enter Raf Simons.
"Not since Mr. Klein himself was at the company has it been led by one creative visionary, and I am confident that this decision will drive the Calvin Klein brand and have a significant impact on its future," Shiffman said as he announced Simons' hire.
The fashion industry lighted up with chatter. "When Raf first came, everyone in the industry wanted to go work for Calvin Klein," said Ron Frasch, a longtime fashion executive and a board member of the British fashion label Burberry. "They weren't having any trouble attracting talent."
But they may have been hemorrhaging it. Francesco Costa and Italo Zucchelli, who had designed Calvin Klein's womenswear and menswear, would obviously leave. Simons brought along his affable longtime assistant Pieter Mulier, making him responsible for managing all design teams for myriad product lines. The move sent scurrying designers within the numerous apparel lines, including Kevin Carrigan, global design director for 18 years, who quit within days and was quickly recruited by Ralph Lauren Corp.
"Losing Kevin Carrigan was a big loss because Kevin was the guy who understood that customer and understood those relationships," Frasch said. (Carrigan has since left Ralph Lauren.)
Retailers welcomed the change at Calvin Klein. The influential Dover Street Market, which has an outpost in L.A., added Calvin Klein, including the label's denim. Saks Fifth Avenue, Barneys New York, Neiman Marcus and Net-a-Porter placed big orders based on how strongly Simons' collections at Dior had sold.
One of Simons' first moves was to redo the Calvin Klein logo. The move prompted the fashion site Racked to opine: "$69-million worth of Justin Bieber-endorsed underwear rendered obsolete." (The Bieber campaign had moved a lot of product, retailers said.)
An early Simons campaign was highbrow but unsexy — skinny male models in tighty-whities gazing at paintings in an art gallery. A critic at ArtNet magazine loved it. A campaign with the cast of the Academy Award-winning film "Moonlight" was well received. Also, the brand had resounding success on the red carpets where A-list celebrities, including Lady Gaga, Saoirse Ronan and Lupita Nyong'o, donned Simons' custom Calvin Klein By Appointment line.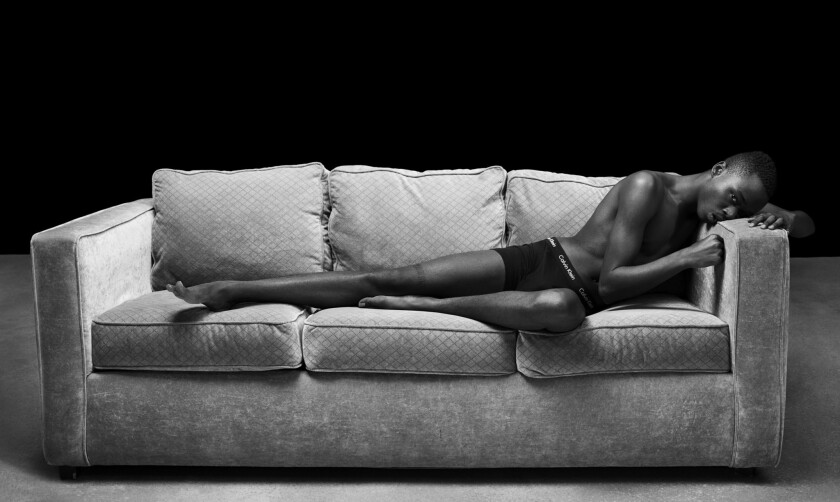 By Appointment was also well received by wealthy consumers who had previously traveled to European haute couture houses. Now they could order on West 39th Street.
"I absolutely fell in love with everything" in the showroom, which burst with chic dresses and gowns, said Fay Ricotta, a New York stylist for a bevy of private clients. One client ordered four custom dresses on her first visit. "Last year I did about $1 million in business with them," Ricotta said. She started putting her clients in Calvin Klein rather than European haute couture labels.
Simons and Shiffman spent lavishly on a three-year collaboration with the Andy Warhol Foundation that gave the brand access to its archives. They hired Ruby to redesign the Madison Avenue store. Ruby negotiated a contract that paid him in annual licensing payments, typical for an artist, as long as the installation remained.
Yet at retail, the halo line, which evoked inherently American ideals — denim jackets, prairie skirts and quirky prints — failed to catch fire the way retailers had bet. The 205's distribution was unusually large and random for a designer line, with competing stores hawking the same looks such as the $2,500 Road Runner sweater, which could be found at retailers including Saks, Neiman Marcus, Net-a-Porter, Matchesfashion.com and Barneys. The aggressive distribution suggested that giddy retailers had ordered with little restraint and that Calvin Klein had failed to limit distribution to create scarcity — a typical luxury business strategy.
An oddly somber ad campaign with the Kardashian clan failed to ignite sales, and the denim sold poorly.
Amy Leverton, a trend forecaster specializing in denim, called the brand's denim's creative direction a "perfect modern take on Americana that has actually spurred a really strong neo-Americana trend in the industry." However, the stiff heavy fabrics failed to offer enough basic, comfortable options. "The fun stuff sells the basic stuff, but if you don't have basic, well, you don't sell many pairs of jeans," she said.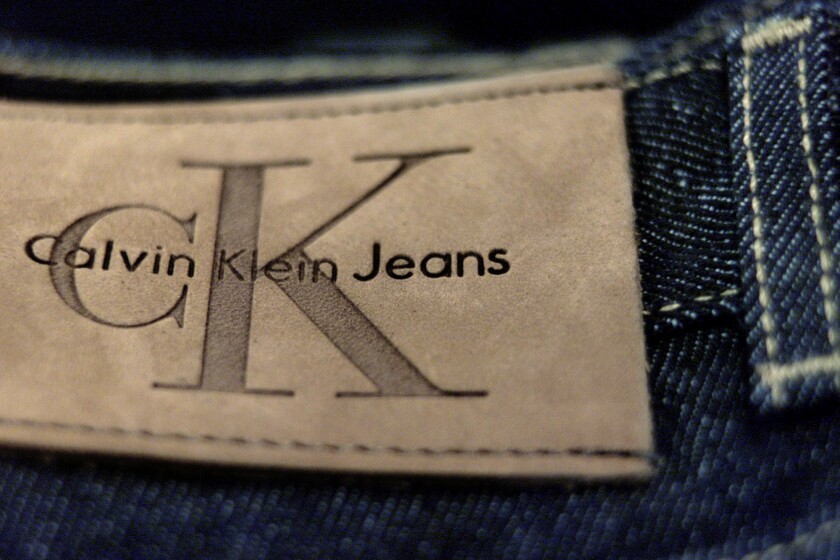 As stores began cutting orders and positioning the brand in fewer doors, cracks appeared in the Calvin Klein-Simons foundation. In May, the brand hired a new chief marketing officer who did not report to Simons. More responsibilities shifted away from Simons, including advertising and store design. Ruby, Simons' longtime collaborator, was told he now reported elsewhere for the store collaborations, according to people familiar with the situation.
That triggered Simons to contact his lawyers, who delivered a rebuke to PVH in the form of a 30-day breach of contract notice. Ten days later, PVH's Chirico responded with his own now-famous rebuke during the company's quarterly earnings conference call. Although Chirico noted that Tommy Hilfiger had "truly outperformed," he said that Calvin Klein's performance was disappointing and he laid the blame at Simons' feet. He attributed the brand's lower earnings to the necessary discounting of the 205 and denim lines and a $10-million increase in creative and marketing expenditures.
Twenty days later, Simons' contractual severance clause was triggered as the 30-day notice ran out without protest from PVH. Less than a week before Christmas, Calvin Klein and Simons jointly announced they were parting ways "after Calvin Klein Inc. decided on a new brand direction which differs from Simons' creative vision."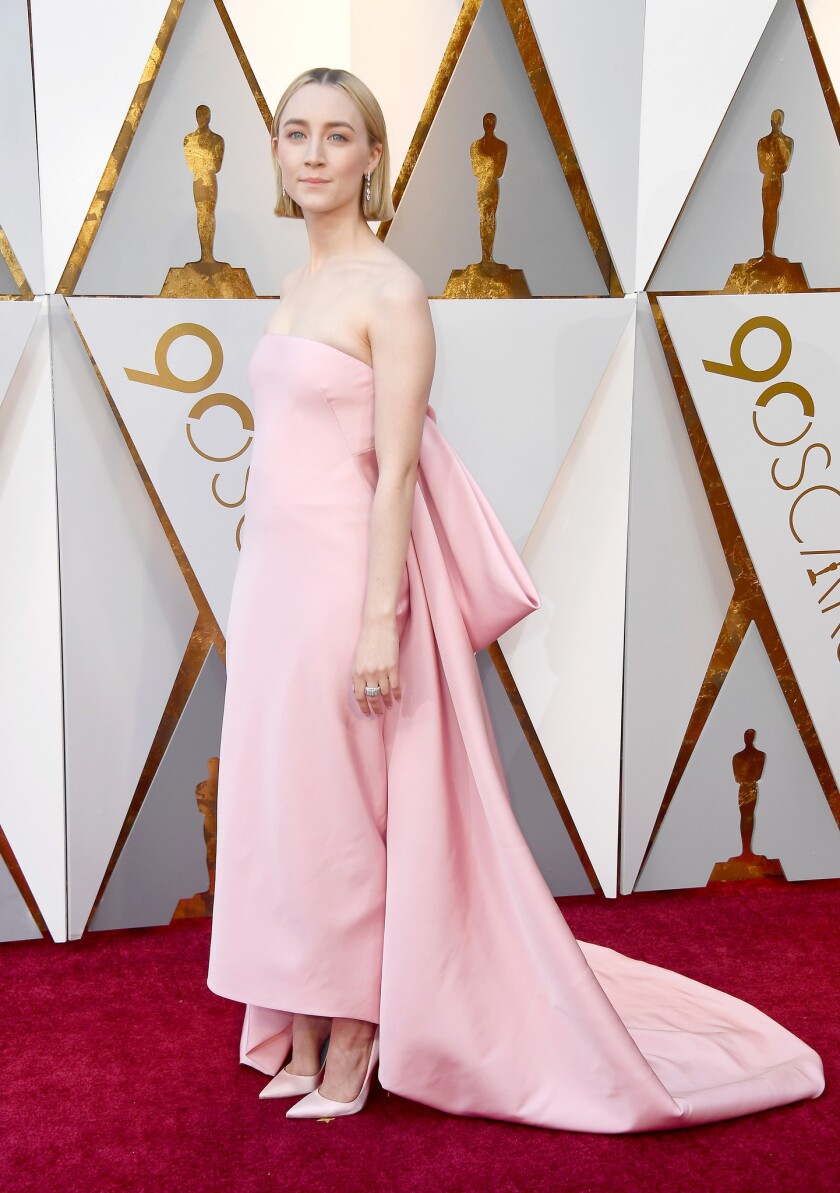 Calvin Klein's Shiffman said vaguely that the brand would launch the 205W39NYC line under a new name with a new designer. The statement stirred rumors that the brand is looking for another super designer with clout — such as Phoebe Philo, who has been lying low in Britain since leaving Celine a year ago.
Ricotta said she received a call to say that many of her clients' custom orders could no longer be fulfilled because of the shift in direction for the By Appointment label.
"For Raf to be here was the Halston of the '70s and '80s for me," Ricotta said. "So I'm going to have to start going to Europe again."
For fashion news, follow us at @latimesimage on Twitter.
---