Designer Reed Krakoff finds a new luxury after Coach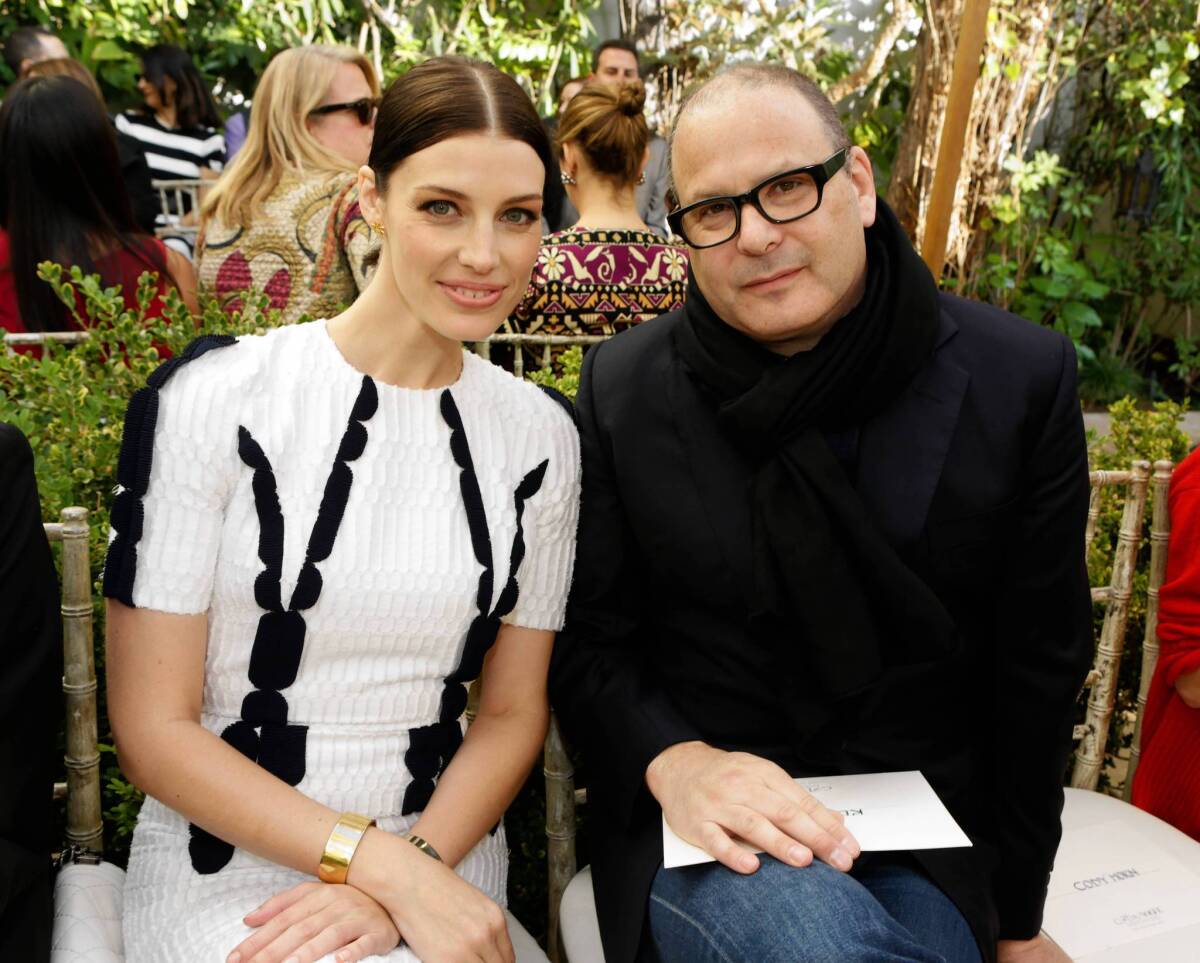 After 16 years at the helm of Coach, Reed Krakoff left the American heritage brand this fall to chart a solo course with his own label, which is starting to really gain momentum.
In the three years since launching his namesake brand, Krakoff has dressed Lena Dunham, Julianne Moore and First Lady Michelle Obama, who wore his cobalt blue dress on the March 2013 cover of Vogue. He has a robust accessories business (the Boxer and Atlantique bags have been big hits), which accounts for about 70% of sales, and his ready-to-wear clothing is gaining momentum among women looking for something intellectual, modern and American.
Recently, Krakoff was in Los Angeles for a Council of Fashion Designers of America/Vogue Fashion Fund event and to look at real estate for a forthcoming store. I caught up with him to talk about life after Coach.
Do you miss Coach at all?
I wouldn't say I miss it. I had an amazing experience and it was a chunk of my life. But it was becoming clear that this was what I wanted to do with the next stage of my life, and the timing was right.
People who watch the markets are predicting the decline of Coach now that you've left.
I really don't know much about it. I'm just so happily focused on my business and my team, and I'm lucky to have been able to start the business with the great support of Coach. They still have a stake in the company, which is great.
What niche do you think the Reed Krakoff brand can fill?
We're finding we're being accepted as a credible competitor to European luxury brands. And I believe there is space for a brand that is about a new kind of luxury. ... It's about creativity that's connected to all different aspects of the world: art, design and architecture.
You're lucky to be a young brand with such a robust business in accessories, when often it's the reverse, and the clothing comes first. What are people looking to you for in your ready-to-wear?
It's not enough to have the most expensive double-face cashmere. There has to be desire, quality and craftsmanship. The fundamental of our brand is bringing together the disparate ideas of sensuality and architectural design, luxury and modernity.
Let's talk about the spring 2014 collection. What were some of the inspirations?
I thought it would be interesting to start with something more ethereal and feminine, something inspired by traditional dressmaking techniques, shirring and transparency. We were playing with overtly feminine fabrics like satin but then bonding them to make them more architectural. The palette mixed somewhat industrial colors like signal yellow with the opposite, makeup-like tonalities. Then we brought all the elements together.
Did you have any artists or art pieces on your inspiration board?
Usually it's more how people approach things than the actual thing. One was Louise Nevelson and her organic sculpture, which she created with pieces of wood. Anish Kapoor was another, for the fluorescent color.
I like that, the idea of architectural or industrial femininity.
That's always running through the collection, and at the end of the day, we're trying to create things that have a feeling of desire and power.
The handbags have been so successful. Do you have a new style coming out soon?
For spring, we are introducing a new style called the Atlas, which is very different than what we've done before. The whole concept — because for me, it's not enough to just make something nice, it has to have an idea — was that this would be the opposite of anything architectural or linear. So every edge of the bag is turned in a different direction. You can't see the zipper; the handles are turned so they are tubular. There are very few seams and very little stitching. And the hardware is round to create this idea of something soft in the extreme. It has a pillow effect. It took about six months to do, to make this edgeless bag. It's really an expression of sensitive craftsmanship in a modern way.
You've dressed Lena Dunham a few times. How did that relationship develop?
I actually met her mother [artist Laurie Simmons] first. We worked on a project for the Whitney Museum together [a Coach bag inspired by Simmons' 1989 work, "Walking Purse"]. We did it over the phone and it came out great. Then I watched Lena in her first movie, "Tiny Furniture," and got to know her through that. We dressed her for the Emmys in 2012. I love the work she's done. And she really embodies the type of woman we dress. She's self-confident and has her own sense of style.
Are you planning an L.A. store?
Yes, definitely, in the near term. L.A. is important for us in so many ways. We need a place to have a presence here and to work with Hollywood.
---