Toms teams with Clare V. on a shoe collection benefiting Downtown Women's Center
Two Los Angeles-area brands have joined forces for a California collaboration. The Toms X Clare V. Collection, which bowed on Thursday, melds the best of both labels for a lively and casually-chic footwear offering, combining the breezy coastal feel of a Toms shoe with the polished European aesthetic of the Clare V. handbag line.
"We started with iconic Toms espadrille silhouettes that incorporate effortless California style with Clare's French influence," said John Whitledge, creative director of Toms. "We used our classic Toms fabrics, and Clare added her signature colors and details" such as a leopard print.
"Our leopard print bags have been one of our all-time bestsellers," Clare V. founder Clare Vivier said. (This marks the first time she has worked on shoes.) "We knew we wanted to bring that into this collaboration." So the signature print now enlivens a classic Toms loafer.
"And the ankle wrap espadrille really evokes classic French style reminiscent of traits from our collection," she said. Sales of the Clare V. X Toms collaboration support the Downtown Women's Center, which works with women who are, or have been, homeless.
The eight styles in the line range from $60 to $108 and are available on www.toms.com, www.clarev.com and both brands' bricks-and-mortar stores including Toms at 775 Americana Way in Glendale and Clare V. at 619 N. Croft Ave. in West Hollywood.
Entre Nous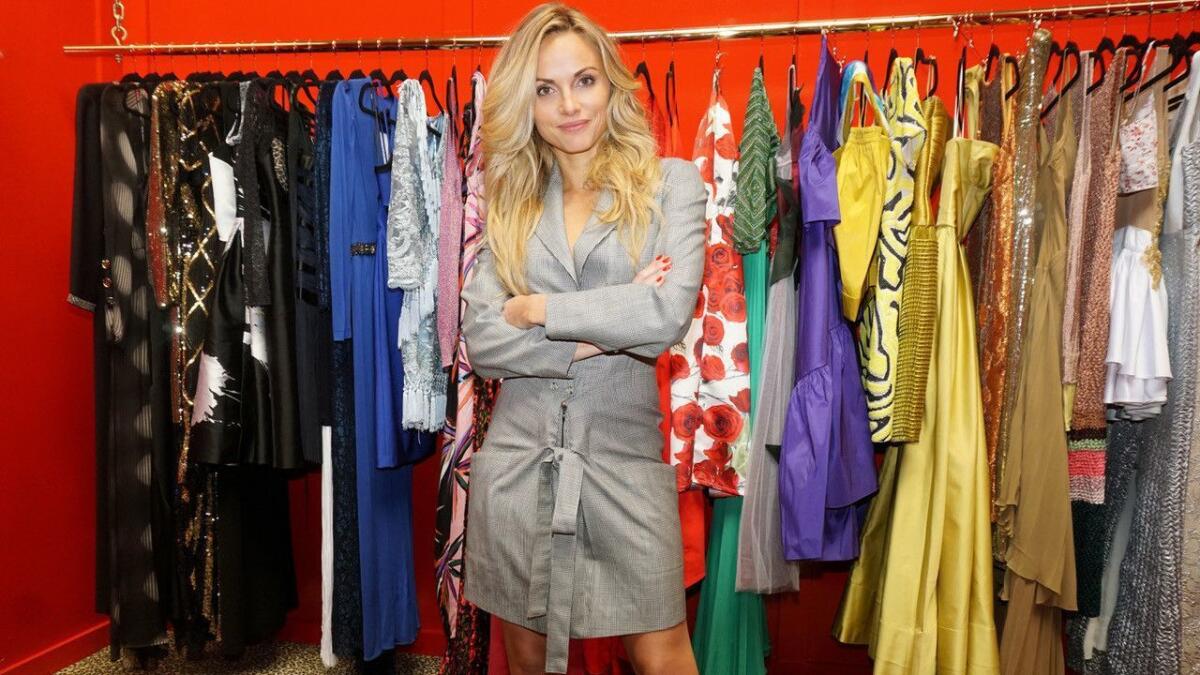 When Randi Wood took over the 17-year old 3rd Street luxury consignment store Entre Nous last year she knew she wanted to make some changes, such as moving the store to a new location, offering a gown rental service, selling pieces online and stepping in as a personal stylist to shoppers.
"I wanted it to be a high-end experience," Wood said of the 1,300-square-foot space on Robertson Boulevard she moved into in December. "People should be able to have an espresso or a glass of Champagne and enjoy one-on-one service."
The store is filled with prestige brands including Hermès, Valentino and Chanel. Some pieces are from the 1980s; others are as recent as this season. Among those consigning with her, she said, are recipients of designer swag.
"There are famous people who get gifted a lot that isn't to their taste," Wood said. She also finds inventory among enthusiastic shoppers who realize, say, that they didn't need that Gucci bag after all. Many pieces, Wood said, still have their original tags and are priced at least 20% below traditional retail. Older pieces include Hermès Birkin bags, a vintage gold satin Oscar de la Renta gown and hard-to-find Thierry Mugler.
Wood also offers a four-day rental for some pieces. For example, she charges $375 to rent a $12,000 sequined Versace gown. Overall, prices at Entre Nous range from $80 for an Hermès silk tie to $17,000 for a Valentino crocodile bag.
Fendi
The Fendi logo — a pair of Fs with one inverted — is among the most recognizable in the fashion world. And now it's at the heart of a collection launching Friday from Fendi and luxury e-tailer Net-A-Porter, bound to be appreciated by those who like their logos loud and clear.
The FF Capsule Collection celebrates the motif, which was designed by Karl Lagerfeld in 1965. Nine years later he altered it from its original rectangular layout to its current squared one, which is now liberally splashed over offerings in the capsule collection. These include a printed silk crepe de chine shirt ($1,290); a grosgrain-trimmed cropped top in black and white ($950); and, in the least expensive piece from the line, a velvet slide ($650).
Bumble Hive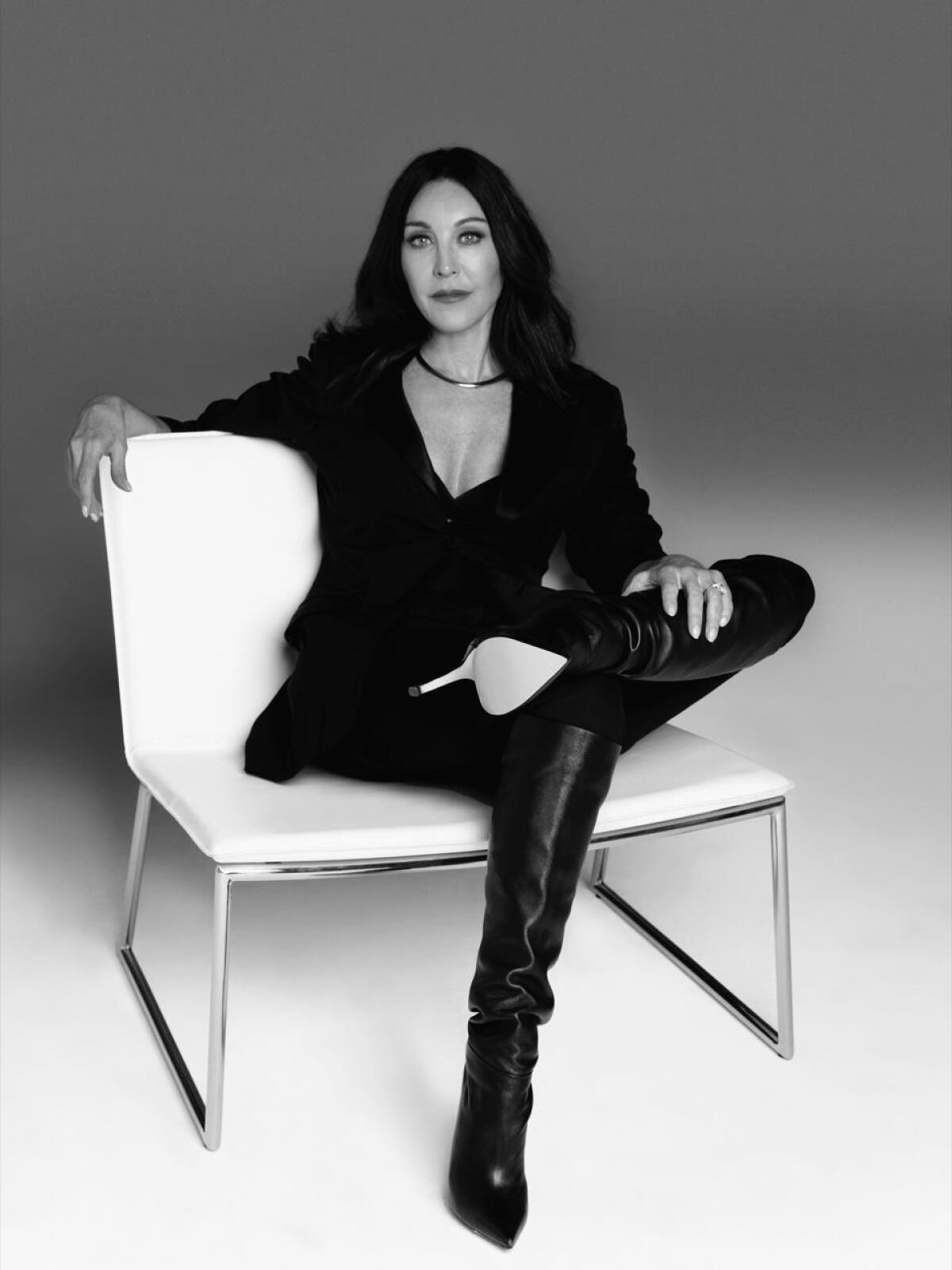 Luxury shoe designer Tamara Mellon will be among the speakers at an event at social networking hub Bumble Hive on Melrose Avenue on Saturday. Mellon, who co-founded the Jimmy Choo brand before launching her eponymous line in 2016, will be part of a talk entitled "Let Your Passion Run Your Life (And Career!)." Mellon will be on a panel with Delali Kpodzo, founder of Onyx Box, a beauty subscription box aimed at African American women; and vegan chef Leslie Durso. The trio will share advice about how to build a career around something you love doing. Bumble Hive, which has hosted numerous beauty and fashion-related events, will end its Los Angeles residency on April 21.
Bumble Hive event, 8441 Melrose Place, Los Angeles, 3 p.m. Saturday, free admission for Bumble app users, thebeehive.bumble.com